O Manifesto Nacionalista Branco:
Parte 14: Um Ethos Vencedor
Greg Johnson
3,802 palavras
Parte 14 di 16 (Parte 1, Parte 13, Parte 15)
O movimento Nacionalista Branco é mais uma subcultura do que um partido político. É uma rede de indivíduos, plataformas online, e organizações. Existe mais online do que no mundo real. Esperamos que esta subcultura dê origem a mudança política. Mas antes de mudarmos o mundo, precisamos de ser o tipo de movimento com capacidade de o fazer. Portanto vale a pena perguntar que tipo de ethos nos tornaria mais aptos para a vitória. Aqui estão algumas regras simples que nos darão vantagem. Se as seguirmos consistentemente, elas tornarão o nosso movimento cada vez mais formidável.
Populismo & Elitismo
O Nacionalismo Branco é populista no sentido de defender que um regime apenas pode ser considerado legítimo se representar o bem comum do povo, ou seja, os interesses de toda a nação, e não apenas uma parte dela. Populismo não significa ir na corrente da populaça ou ceder às opiniões da população abaixo da média. Isso é apenas uma paródia elitista. O populismo representa todo o povo, toda a nação.
O Nacionalismo Branco também é elitista, porque acontece que a melhor maneira de representar os interesses de toda a nação é através de um movimento elitista. Precisamos atrair os melhores de entre o nosso povo para lutar por todos.
Toda a sociedade é governada por elites. A única questão é se elas governam no interesse de todos, ou no interesse delas mesmas. Atualmente, as nações brancas são governadas pela mais rica, poderosa, e diabólica elite na história humana. Quando Platão e Aristóteles compilaram os catálogos de más formas de governo, nenhum deles imaginou um regime tão perverso ao ponto de causar a substituição da sua própria população por estrangeiros. Os nossos governantes são também impressionantemente degenerados, iludidos, e corruptos. Mas ainda assim não estamos à altura deles numa luta puramente política.
Para vencer a elite atual, os Nacionalistas Brancos precisam de se tornar uma elite ainda mais formidável. Portanto, todo o nosso povo estará melhor se conseguirmos atrair a nata do nosso povo para o nosso movimento. Queremos recrutar pessoas que tenham inteligência, educação, idealismo, altruísmo, rendimentos, bom gosto, e capital social  acima da média. Não somos snobs. Recrutaremos as melhores pessoas, independentemente da sua classe e origem sociais. Mas não venceremos se imitarmos os gangues de rua skinheads e outros grupos que atraem pessoas do lado esquerdo da curva de distribuição gaussiana da população branca.
Como é que podemos organizar um movimento que atraia constantemente pessoas cada vez melhores — um movimento que atinja continuamente níveis mais elevados — e que se supere a si próprio?
O primeiro passo é estabelecer altos padrões e mantê-los. Os Nacionalistas Brancos são muitas vezes bastante paradoxais. Em teoria, somos bastante elitistas. Mas na prática, temos uma tolerância quase infinita para com pessoas profundamente defeituosas. A motivação é compreensível: pessoas com consciência racial são raras, por isso valorizamos muito todos os que chegam até nós.
Mas precisamos de ter mais fé na nossa mensagem: Virtualmente todos os brancos têm a capacidade de desenvolver consciência e orgulho raciais. Nós apenas estamos um pouco mais adiantados. Mas as pessoas de qualidade não serão receptivas à nossa mensagem, muito menos contribuirão para o nosso movimento, se acolhermos pessoas defeituosas e repulsivas. Toda a pessoa inferior mantém cem pessoas melhores longe da nossa causa. E mais uma vez, teremos mais chances de construir um movimento que possa representar os interesses de todo o nosso povo se formos seletivos quanto aos nossos membros.
Mesmo quando tivermos estabelecido altos padrões para a entrada, e patamares abaixo dos quais ninguém se pode afundar, ainda teremos de pensar nos tetos. Não os queremos. Não queremos quaisquer limites superiores à evolução do nosso movimento. É por isso que precisamos de ser cautelosos quanto a possíveis líderes, porque alguém que aprecia demais o papel de líder pode desejar rodear-se de inferiores — bajuladores e lambe botas — e espantar pessoas genuinamente superiores que possam ameaçar o seu estatuto. A melhor liderança é aquela que nunca procura seguidores mas sim pessoas que gostaria de seguir.
Felizmente, o movimento Nacionalista Branco não é um movimento unificado e hierárquico que precise de um único líder. Em vez disso, é uma rede de indivíduos e organizações. Toda a organização precisa de hierarquia e liderança. Mas o movimento como um todo não precisa. Ainda não. Dado o perigo de um líder único limitar a evolução ascendente do movimento, prefiro esperar que a qualidade média das pessoas do nosso movimento bem mais antes de arriscar isso.
Entretanto, em vez de esperar por líderes, devíamos trabalhar para criar um movimento que possa atrair um líder genuinamente bom. Encontrar tal pessoa é em larga medida uma questão de sorte, não é algo que possamos controlar, mas podemos controlar se somos ou não um movimento digno de tal líder. Portanto, enquanto um líder não aparece, descubra como pode contribuir o máximo possível, porque se se encostar para trás, observando passivamente e esperando por um líder, isso pode ser derrotista. Sem os seus esforços, o movimento pode nunca atrair o tipo de líder que deseja.
Cortesías Básicas
Uma das mais altas prioridades do movimento Nacionalista Branco é destruir o tabu contra a política de identidade branca. A única forma de acabar com um tabu é desfiá-lo abertamente. Um tabu retém o seu poder se as pessoas o rejeitarem em privado, mas não em público. Portanto, se queremos que o movimento triunfe, precisamos de ser explicitamente Nacionalistas Brancos.
No entanto, há consequências sociais sérias ao se ser explicitamente Nacionalista Branco. As pessoas podem perder os seus empregos, famílias, e capital social. Por isso é inevitável que as primeiras ondas de Nacionalistas Brancos explícitos tendam a ser pessoas que são psicologicamente excêntricas e que têm pouco a perder.
Apesar de tudo, o movimento nunca vencerá a não ser que consiga o apoio de pessoas que são mais medianas no seu perfil psicológico e acima da média no seu nível de educação, rendimentos, capital social, etc. Infelizmente, estas pessoas são as que têm mais a perder com a sua associação ao Nacionalismo Branco.
Portanto, se queremos que o nosso movimento se torne poderoso o suficiente para vencer, também precisaremos de arranjar lugar para agentes secretos, que poderão contribuir sub-repticiamente para o movimento sem destruir as suas vidas. O movimento tornar-se-ia mais fraco, e não mais forte, se todos os que estão numa posição vulnerável se expusessem e permitissem que o sistema destruísse as suas a vidas. Para trazer estas pessoas ao movimento, precisamos de respeitar o seu desejo de privacidade seguindo duas regras simples:
Cada indivíduo determina o seu nível de envolvimento e explicitude.
Toda a gente tem de respeitar essas decisões.
O primeiro princípio reconhece que cada pessoa é responsável pela sua segurança e privacidade. Na vida online e no mundo real, encontramos inevitavelmente tanto inimigos infiltrados, como pessoas realmente malucas. Ambos os grupos são bastante perigosos. Portanto, cada indivíduo precisa de determinar o seu equilíbrio entre cautela e risco.
O segundo princípio resume-se à necessidade de ser caridoso ao interpretar os motivos das pessoas para serem discretas. As pessoas de bom carácter têm boas razões para o serem. As pessoas de qualidade não vão juntar-se a um movimento cheio de paranóicos que os acusam das mais perversas motivações — covardia, traição — por protegerem as suas identidades. As pessoas com sensibilidade temerão ser expostas e afastar-se-ão lentamente do local.
No entanto, apesar de precisarmos de respeitar sempre a decisão das pessoas de se manterem anónimas, temos sempre de tentar fazer com que as pessoas expandam as suas zonas de conforto: fazer mais pela causa, e fazê-lo explicitamente. Quando vencermos, será seguro para todos ser explicitamente Nacionalista Branco. Antes de vencermos, será arriscado. Mas nunca venceremos sem pessoas que estejam dispostas a arriscar. Encorajaremos as pessoas a arriscar mais. Mas nunca atrairemos pessoas de qualidade a não ser que estejam certas de que nós não vamos presumir tomar riscos por elas.
Como cortesia recíproca, os agentes secretos Nacionalistas Brancos precisam também de respeitar duas regras:
Há uma razão pela qual a primeira onda de Nacionalistas Brancos explícitos tende a ser composta por pessoas que são excêntricas e que têm pouco a perder. Não dê muita atenção.
Não dê demasiada importância à segurança, especialmente em público, para que não se torne a si e aos outros paranóicos, algo que fragiliza os nossos esforços para encorajar maior abertura e dedicação.
Promover a Cooperação & Evitar o Sectarismo
Neste momento, o Nacionalismo Branco é um movimento de Direita. Mas venceremos quando a política de identidade branca se tornar senso comum em toda a cultura e em todo o espectro político, Esquerda, Direita, e centro. Esse dia chegará mais rapidamente se pudermos cooperar com círculos cada vez mais abrangentes de brancos com consciência racial. Alguns benefícios desta cooperação incluem:
aprender com as experiências — e erros — dos outros
não desperdiçar recursos escassos duplicando os esforços e competindo com os eventos e produtos de outros nacionalistas. Precisamos de cartelização, não de competição destrutiva.
adjudicar disputas de forma equitativa e silenciosa, ou evitá-las
colaborar para executar tarefas demasiado grandes para serem executadas individualmente
Para possibilitar esta cooperação, teremos simplesmente que aprender a trabalhar com pessoas que partilham as nossas ideias sobre a política de identidade branca mas que poderão não partilhar as nossas ideias noutros aspectos. E à medida que o nosso movimento cresce e consegue penetrar e alterar toda a cultura, a política de identidade branca poderá tornar-se a única coisa que nos une.
Claro que continuaremos a ter opiniões e discordâncias fortes noutros tópicos. Mas temos de estar dispostos a pô-las de parte para trabalhar em conjunto pelo bem maior da nossa raça. Este pequeno truque é a chave para assegurar a cooperação e coordenação mais abrangente possível entre apologistas brancos, criando um movimento maior, mais poderoso e com mais probabilidade de salvar a nossa raça.
O principal inimigo desta cooperação é aquilo que eu chamo de sectarismo. Há quem insista na combinação do Nacionalismo Branco com uma lista de acessórios direitistas—Cristianismo, paganismo, Tradicionalismo radical, revisionismo histórico do holocausto, etc. Além disto, estas pessoas insistem em defender que estes assuntos periféricos são essenciais ao preservacionismo branco, tornando-os assim em agentes de polarização. Esta abordagem criaria certamente um movimento muito menor, mais fraco, menos inteligente, e menos eficaz, embora mais "puro". Precisamos de seguir a direção oposta.
Este comportamento é muitas vezes descartado como "espiral de pureza". Mas a pureza não é um problema. O problema é não conseguir distinguir o que é essencial do que é periférico à política de identidade branca. Devemos manter os nossos princípios nucleares puros. O erro está em exigir pureza também em assuntos menos significantes.
Há uma diferença entre ideologia política e movimento político. Uma ideologia política é definida por princípios filosóficos. Um movimento político é definido pelos seus objetivos e discernimento das realidades políticas. É possível que as pessoas se juntem ao mesmo movimento político por uma grande variedade de razões ideológicas. Insistir que todos temos as mesmas razões é a fonte do sectarismo.
Se queremos que o nosso movimento cresça, precisamos de desencorajar estas tendências sectárias. Neste momento pertencem à Direita, porque foi aqui que o nosso movimento começou. Mas o sectarismo de Esquerda irá emergir inevitavelmente, à medida que o nosso movimento cresce e começa a englobar todo o espectro político.
Acabar com o sectarismo também acabará com os ridículos debates infindáveis sobre "purgas" e "entryism". Um partido político precisa de se preocupar com o entryism e pode executar purgas. Mas o Nacionalismo Branco é principalmente um movimento virtual sem fronteiras entre "dentro" e "fora". Portanto não se pode defender do entryism nem pode purgar dissidentes. Tudo isso é conversa fiada quando qualquer um se pode tornar um "membro" do nosso movimento simplesmente criando uma conta num fórum, e quando qualquer um se pode tornar um "líder" simplesmente criando um website, podcast ou canal de Youtube.
Discordância & Companheirismo
O movimento pró-branco deveria ser tão pluralista quanto a sociedade que tenta mudar. Estaremos unidos pelo nosso objectivo comum de salvação racial. Mas teremos todo o tipo de diferenças em assuntos menos essenciais, como estilo e táctica, bem como os inevitáveis choques de personalidade.
Então como lidaremos com estas discordâncias?
Uma sugestão nos nossos círculos é a de que nunca deveríamos lutar entre nós. Nunca devemos "atacar à direita" ou repudiar-nos uns aos outros mas sim apresentar uma frente unida face ao mundo. Isto parece razoável. Quando se está sob ataque, deve-se tentar unificar o nosso grupo e semear discórdia entre os inimigos.
Mas há ressalvas importantes.
Primeiro, há uma diferença entre luta física e luta de ideias. Se os nossos estiverem a ser atacados, investigados, ou perseguidos pelo estado, devemos sempre juntar-nos em sua defesa, independentemente das diferenças de personalidade ou de princípio. (Claro que apenas devemos sair em defesa de vítimas inocentes. Se sairmos em defesa de pessoas irresponsáveis e com um historial problemático, isso cria um perigo moral, e não podemos permitir que tais pessoas monopolizem recursos escassos).
Segundo, na batalha de ideias, não faz sentido exigir que nos apresentemos como uma frente unida, particularmente em assuntos onde há mesmo discordância de princípio. Não é "divisivo" discordar sinceramente de alguém. Mais uma vez, o nosso objectivo é a hegemonia das ideias pró-brancas. Desejamos mudar todo o espectro cultural e político, o que requer que nos envolvamos em todo o espectro político e cultural.
O nosso movimento precisa de cultivar muitas vozes diferentes, abordando muitas audiências e empregando muitas estratégias diferentes. Portanto, é óbvio que não podem dizer todos a mesma coisa. Temos de discordar uns com os outros abertamente. Temos de marcar fronteiras abertamente. Temos de nos criticar mutuamente e abertamente. Ser aberto e franco quanto às nossas diferenças é, portanto, essencial ao crescimento da nossa causa.
Além disso, o nosso movimento hoje é primariamente intelectual e cultural. O debate é a vida de movimentos deste tipo. É o que nos torna mais interessantes e atraentes do que o maistream cultural, onde a vida da mente está endurecida pelo politicamente correto.
Mas há formas boas e más de iniciar discordâncias. A boa maneira é adoptar um tom caridoso e cívico, fazer uma leitura da posição oposta da forma mais generosa possível, e depois oferecer boas razões (factos com argumentos válidos) para a superioridade da própria posição. A forma má é adoptar um tom paranóico e agressivo, fazer leituras nauseadas das posições opostas, e não ser cuidadoso com os factos e a lógica. Não devem haver tabus na crítica de outras pessoas e posições dentro do movimento. Os únicos tabus deviam ser contra as más ideias, maus argumentos, más maneiras, e má fé.
Discordância intelectual com princípios, defender-se de ataques, e apontar pessoas que estão a prejudicar o movimento, são todas bases legítimas para debates públicos. Oposição inútil e meramente pessoal não o é.
Mas recusar evitar discordância entre nós não contradirá o princípio de evitar o sectarismo? Na verdade não. Novamente, há uma diferença entre um movimento político e uma tendência ideológica. Um movimento político é definido pelos seus objetivos e análise das realidades políticas. Uma tendência ideológica é definida pelos seus princípios principais. As pessoas podem apoiar o mesmo movimento por muitas razões diferentes. Debate apaixonado mas cívico sobre essas razões na verdade torna o nosso movimento mais atraente às pessoas que tentamos converter.
Só se torna um problema se as pessoas não puderem pôr de parte essas discordâncias quando é altura de trabalhar nas tarefas comuns. A virtude do companheirismo é permitir às pessoas com opiniões divergentes trabalhar em conjunto pelo bem comum. O companheirismo é particularmente importante no nosso movimento, pois é o tipo de cooperação que existe entre agentes independentes, em vez de pessoas em organizações hierárquicas, que podem simplesmente estar sob ordens superiores. O companheirismo é aquilo que permite professores, religiosos, e políticos parar de debater e começar a trabalhar em conjunto quando é necessário.
A falta de companheirismo é uma das razões pelas quais algumas pessoas no nosso movimento desejam impor tabus contra o debate e a discordância, pois não conseguem perceber que o debate intelectual pode ser combinado com colaboração prática.
Uma das razões pelas quais o nosso movimento está  tão dividido é a falta de projetos comuns e de sentido de impulso dianteiro. A campanha de 2016 de Trump foi o ponto alto do companheirismo no movimento. Assim que recuperarmos esse sentido de propósito comum, impulso e optimismo, estaremos mais dispostos a trabalhar em conjunto.
Idealismo, Dedicação, & Auto-Sacrifício
Uma questão perene debatida pelos direitistas americanos é: "Porque é que a política se dirige continuamente para a Esquerda?"[1] Isto indica que os esquerdistas têm uma vantagem sistemática sobre a Direita. Eu acredito que essa vantagem é essencialmente moral.
Mas se a Esquerda é perversa, e a Direita é benigna, então como pode a Esquerda ter uma vantagem moral sobre a Direita? Porque os esquerdistas são capazes de mobilizar virtudes morais para fins malévolos. Os esquerdistas são em média mais idealistas, mais dedicados, e mais capazes de auto-sacrifício que os direitistas. Eles estão dispostos a trabalhar mais e a sacrificar mais para concretizar os seus ideais. E se noutras coisas nos estão equiparados, a equipa que for melhor nisto será a que chegará à vitória.
O maior obstáculo para a Direita é a moralidade burguesa. Para o ethos burguês o maior bem é uma vida longa, confortável, e segura. Em contraste, para o ethos aristocrático, o maior valor é a honra, pela qual o aristocrata está disposto a sacrificar tanto a sua vida como a sua riqueza. (O homem burguês, pelo contrário, está totalmente disposto a sacrificar a sua honra pela aquisição de riqueza e longevidade.) O ethos burguês também se opõe à vontade dos idealistas de morrer por princípios, sejam eles religiosos, políticos, ou filosóficos. A Esquerda, apesar do seu sistema de valores totalmente materialista e não-heróico, consegue mobilizar idealismo e heroísmo porque nega com desprezo o homem burguês.
Como movimento, precisamos de cultivar idealistas que tomem os seus princípios seriamente e guerreiros que estejam dispostos a lutar e, se necessário, morrer pelo nosso povo. Só estas pessoas têm a força moral para começar a puxar o espectro político de novo para a Direita — ou melhor, em direcção à causa pró-branca.
Na sua Dedication and Leadership, o ex-comunista Douglas Hyde oferece boas sugestões para criar e cultivar idealistas políticos.[2]
Primeiro, os jovens tendem a ser idealistas, por isso há que se focar em promover o seu recrutamento
Segundo, se se quiser conquistar muitas pessoas, exija-se muito delas. A Marinha Americana não tem falta de recrutas pois a sua propaganda de recrutamento dá ênfase ao sacrifício e disciplina, e não às regalias de ser um fuzileiro naval.
Terceiro, sonhar alto. Se vamos pedir às pessoas para se dedicarem totalmente, temos também de oferecer boas razões. Objetivos grandiosos só são um problema se não houver nada concreto que se possa fazer no aqui e agora para os realizar. Mas se se conseguir forjar essa ligação, então até a mais humilde tarefa toma um significado mais elevado.
Perguntei uma vez a um grupo de Nacionalistas Brancos porque é que eles se tinham juntado. Houve muitas respostas: conhecer pessoas, ter uma rede de contactos, ver velhos amigos, etc. Estas razões eram boas o suficiente para eles. Mas depois eu ofereci uma razão melhor: salvar o mundo. Os Nacionalistas Brancos não estão apenas a lutar para salvar a raça branca, pois o bem de todo o mundo depende do nosso triunfo. Se perecermos, o mesmo acontecerá às baleias, aos condores, aos tigres, e às florestas tropicais. Por isso da próxima vez que for a uma conferência Nacionalista Branca, lembre-se que está a salvar o mundo.
Exigir dedicação heróica a uma causa maior não esgota as pessoas, dá-lhes energia. Aqueles que vivem apenas para eles próprios têm vidas com menos significado do que aqueles que se dedicam a uma causa maior.
Quarto, sermos a melhor versão de nós próprios. Se nos tornarmos bons Nacionalistas Brancos, também seremos bons estudantes, trabalhadores, artistas, esposos, pais, e vizinhos.
Seremos mais credíveis e eficazes como defensores do Nacionalismo Branco se formos bem vistos noutras áreas das nossas vidas. Relações pessoais com indivíduos exemplares são geralmente mais importantes que a ideologia no recrutamento de novas pessoas para a causa.
Também é verdade que se acharmos que os nossos comprometimentos políticos estão a interferir com a excelência noutras áreas da vida, então o melhor é reduzi-los um pouco para recuperar o equilíbrio. Isto impede os activistas de se prejudicarem e mantém-nos na luta.
Apenas o idealismo pode acelerar o movimento. Apenas o idealismo pode sustê-lo durante tempos difíceis. Mas um movimento que dependa inteiramente do idealismo esgotará as pessoas e falhará. Portanto temos também de criar recompensas pessoais dentro do activismo. Precisamos de oferecer amizades e uma comunidade; precisamos de pagar às pessoas pelo seu trabalho, e não depender apenas do seu voluntariado; precisamos de criar instituições economicamente auto-sustentadas, e não apenas instituições de caridade; precisamos de opor aos exércitos profissionais de negros, mestiços, e judeus, profissionais a tempo inteiro defensores dos interesses brancos.
A Lacuna de Intensidade
Na "The Second Coming", W. B. Yeats descreve de forma brilhante uma cultura decadente à beira do colapso. Duas linhas são especialmente relevantes para a nossa causa:
Os melhores carecem de toda a convicção, já os piores
Estão cheios da mais intensa paixão.
Para Yeats, a civilização é sempre ameaçada pelas forças do caos. Os melhores são os defensores da civilização, os que travam a marcha às portas do inferno. Os piores são a escumalha que destruiria a civilização se o pudesse fazer. O que acontece quando os melhores já não sentem um apego passional à civilização? O que acontece quando esses homens têm de lutar contra a escumalha animada por uma paixão intensa? Obviamente, se nos outros aspectos tudo estiver igual, o submundo ficará à solta, a escumalha triunfará, e a civilização cairá.
A mesma disparidade existe no nosso movimento hoje. Durante as minhas cerca de duas décadas no movimento Nacionalista Branco, vi desastres após desastres causados por loucos cheios de energia. Eles poderiam ter sido travados. Mas os melhores homens no movimento careciam da convicção e intensidade emocional necessárias para se lhes opor.
O nosso movimento nunca chegará a lado nenhum a não ser que os melhores entre nós aprendam a juntar bom carácter e discernimento a intensidade emotiva passional.
Hoje é o sistema multicultural moderno que está decadente e a oscilar à beira da destruição. Hoje são os piores — as nossas elites governantes — que carecem cada vez mais de convicção. Esta é uma oportunidade enorme. Pois se os melhores de entre nós puderem pôr o movimento em bom curso, e agregar intensidade emocional suficiente, então — se tudo o resto estiver igual — poderemos vencer.
*  *  *
Counter-Currents has extended special privileges to those who donate $120 or more per year.
First, donor comments will appear immediately instead of waiting in a moderation queue. (People who abuse this privilege will lose it.)
Second, donors will have immediate access to all Counter-Currents posts. Non-donors will find that one post a day, five posts a week will be behind a "Paywall" and will be available to the general public after 30 days.
Third, Paywall members have the ability to edit their comments. 
Fourth, Paywall members can "commission" a yearly article from Counter-Currents. Just send a question that you'd like to have discussed to

[email protected]

. (Obviously, the topics must be suitable to Counter-Currents and its broader project, as well as the interests and expertise of our writers.)
To get full access to all content behind the paywall, sign up here:
Paywall Gift Subscriptions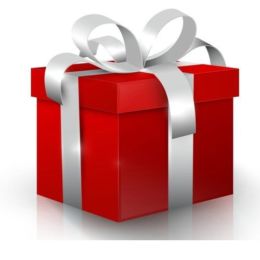 If you are already behind the paywall and want to share the benefits, Counter-Currents also offers paywall gift subscriptions. We need just five things from you:
your payment
the recipient's name
the recipient's email address
your name
your email address
To register, just fill out this form and we will walk you through the payment and registration process. There are a number of different payment options.
Notas
[1] Ver Greg Johnson, "Metapolitics and Occult Warfare," em New Right vs. Old Right (São Francisco: Counter-Currents, 2014).
[2] Douglas Hyde, Dedication and Leadership (South Bend, Ind.: University of Notre Dame Press, 1966).