O Manifesto Nacionalista Branco:
Parte 16: O Nacionalismo Branco é Inevitável
Greg Johnson
1,400 palavras
Parte 16 di 16 (Parte 1, Parte 15)
O Nacionalismo Branco é a reação inevitável dos brancos que estão a ser vítimas de limpeza étnica nos seus países. Claro que a maior parte das pessoas não é tão vulgar ao ponto de apelar explicitamente à limpeza étnica dos brancos. Em vez disso, usam-se eufemismos como "diversidade" e "multiculturalismo". Sempre que uma empresa, uma igreja, uma escola, ou um bairro se torna mais "diverso" ou "multicultural", isso significa simplesmente menos brancos e mais não-brancos.
Substituir os não-brancos por brancos nunca é apelidado de diversidade ou multiculturalismo. Quando acontece num bairro não-branco, é denunciado como "gentrificação". Quando acontece num país não-branco, é condenado como "imperialismo" e "colonialismo", ou mesmo "limpeza étnica" e "genocídio". Os não-brancos podem ficar com os seus espaços, mas os brancos não. O que é deles, continua deles. O que é nosso, é negociável.
Como a diversidade não significa nada mais do que a substituição dos brancos por não-brancos, ou seja, limpeza étnica, e todas as instituições de poder na nossa sociedade promovem activamente a diversidade, obviamente que uma reação era inevitável.
Para apreciar esse facto, não precisamos de nos envolver nos argumentos a favor ou contra a diversidade. Não precisamos de falar de biologia, história, sociologia, ou economia. Não precisamos de saber qual dos lados tem razão. Tudo isso pode ser tratado depois. Neste momento, tudo o que precisamos de reconhecer é que os brancos, tal como qualquer outro animal saudável, defender-se-ão quando atacados.
Quando os brancos se tornarem conscientes de que estão a ser atacados como um grupo, os outros assuntos políticos — incluindo os mais controversos e divisivos — parecerão menos importantes. Por outro lado, aquilo que temos em comum — a identidade racial e étnica, o alvo nas nossas costas, que não podemos remover porque faz parte de nós — torna-se mais importante.
Numa sociedade homogénea, a política envolve diferentes concepções do bem comum, porque numa sociedade homogénea, os cidadãos têm muito em comum. Muitas vezes tomamos isto como um dado adquirido. De facto, raramente reparamos nisso até enfrentarmos o multiculturalismo e a diversidade.
Numa sociedade multicultural, as únicas coisas que as pessoas têm em comum são o território e um sistema político e económico, no qual grupos organizados que partilham a mesma identidade lutam uns contra os outros por poder e recursos.
O Nacionalismo Branco é política de identidade para os brancos, e emergirá inevitavelmente quando sociedades brancas se tornarem multirraciais. Só acabará quando o multirracialismo for substituído novamente por sociedades racialmente e etnicamente homogéneas.
O Nacionalismo Branco, no mínimo, é política de identidade branca no contexto de uma sociedade multirracial. Os brancos irão inevitavelmente organizar-se para preservar a sua riqueza, poder, e comunidades das depredações não-brancas. Esta política Nacionalista Branca nem precisa de ser explicitamente racial. De facto, quando o Nacionalismo Branco emerge, raramente está disposto a confrontar diretamente  o tabu contra a identidade racial, e assim, abraça o nacionalismo cívico em vez do racial e procura defender os interesses brancos sob o disfarce de princípios universais como direitos e legalidade.
No entanto, até os sentimentos Nacionalistas Brancos mais inseguros e envergonhados, mais contraditórios e auto-destrutivos, foram poderosos o suficiente para causar o referendo do Brexit e levar Trump à presidência dos EUA. De facto, este Nacionalismo Branco implícito é o princípio animador do nacional-populismo por todo o mundo branco.
À medida que os nacional-populistas conquistam vitórias, iremos inevitavelmente passar do racialismo implícito para o explícito, e da defensiva para a ofensiva. Não nos limitaremos a travar a expropriação dos brancos, vamos revertê-la. Exigiremos bons bairros, escolas, negócios, comunidades, e países brancos — e obter estas coisas exige substituir os não-brancos por brancos.
Nessa altura, o Nacionalismo Branco chegará a uma encruzilhada. À esquerda a opção de preservar as sociedades multiculturais, mas colocar os brancos firmemente no poder e recuperar as super-maiorias brancas. Esta é a opção supremacista branca, à qual os nacionalistas cívicos estão logicamente dedicados, porque para eles a opção à direita é moralmente e politicamente assustadora.
O caminho à direita abraça o ímpeto e o significado mais profundo do Nacionalismo Branco. Rejeita a diversidade totalmente, preferindo a ideia do etnoestado. Está disposto a deslocar populações e fronteiras para criar nações racialmente e etnicamente homogéneas para todos os povos Europeus que aspiram à autodeterminação. Esté é o objetivo final do Nacionalismo Branco como eu o concebo.
A Europa é a terra-mãe da nossa raça. Nenhuma outra raça tem reivindicação legítima a ela. Portanto não há qualquer razão para que as nações Europeias não expulsem todos os não-brancos. No caso dos EUA e outras sociedades de fixação Europeia, a justiça exige que seja dada alguma acomodação aos povos indígenas restantes e aos descendentes de escravos negros, preferencialmente oferecendo-lhes territórios autónomos.
No caso dos EUA, estou disposto a aceitar abordagens nacionalistas cívicas ao etnoestado como meios e cedências temporárias de acordo com a realidade política. Por exemplo, eu acredito que os Nacionalistas Brancos deviam promover seriamente uma nova política de imigração/emigração que procure trazer de volta o status quo de 1965, que foi de muitas formas o apogeu da civilização americana. O objetivo seria simplesmente apagar o erro catastrófico de abrir as fronteiras ao Terceiro Mundo. Esta transformação poderia acontecer gradualmente, com 2065 como data alvo para a sua conclusão. Este tipo de proposta poderia até ser vista com aprovação por muitos não-brancos, porque lhes dá um lugar na América do futuro. Desde que os brancos tenham liberdade completa para se dissociar de outras raças, o resultado seria uma sociedade Nacionalista Branca de facto, com uma vasta maioria branca.
Mas não há garantia de que tal sociedade racialmente segregada não se tornará eventualmente complacente, delirante, e irresponsável, acabando por repetir todos os erros que nos estão hoje a destruir. Portanto o Nacionalismo Branco terá que continuar a incrementar os objectivos até à realização completa do etnoestado. Não há razão para pararmos de exaltar a ideia duma sociedade completamente homogénea, porque até os nacionalistas cívicos mais tímidos sabem, lá no fundo, que a América seria um lugar melhor sem negros, mexicanos ou muçulmanos.
O Nacionalismo Branco levará a sociedades supremacistas brancas segregadas, ou a etnoestados homogéneos, dependendo de contingências históricas que não podem ser previstas ou controladas. Também é possível que o Nacionalismo Branco falhe totalmente nalguns países.
Mas podemos dizer que o Nacionalismo Branco é inevitável, porque já existe, apesar da vitória final ser incerta. Não apelamos a noções pseudo-científicas de progresso histórico inevitável, como os marxistas. E apesar de muitos de nós se inspirarem em visões cíclicas da história, de origem Tradicional e Spengleriana, também acreditamos que é nosso dever lutar por uma Era Dourada em vez de ceder ao declínio ou contar com forças históricas para fazer o trabalho por nós.
Agora, o Nacionalismo Branco é tão inevitável como um cão maltratado morder o seu agressor. Além disso, a vitória é tão inevitável quanto nós a fizermos.
Há uma boa razão para o optimismo, no entanto, simplesmente porque a diversidade racial e étnica dentro da mesma sociedade é uma fonte de desunião, conflito, e de dissolução de identidades. A limpeza étnica anti-branca só pode ser mantida através de mentiras e chantagem moral — e, quando estas falham, através de intimidação e violência. Pode ignorar-se a realidade por muito tempo, desde que se possa fazer as outras pessoas pagarem o preço. Mas eventualmente, os regimes multiculturais perdem a força através de divisão e caos, e a legitimidade através de mentiras e promessas falsas.
Por outro lado, como o Nacionalismo Branco está em harmonia com a realidade, a nossa força só crescerá, porque compreendemos que ela emerge da união racial e étnica, e a nossa credibilidade só se tornará cada vez mais forte, porque se baseia na afirmação da verdade. Realmente, como a melhor prova da nossa superioridade será oferecida pelo próprio sistema, o nosso ideal alimentar-se-á do seu declínio.
O sistema actual está já a trabalhar afincadamente, quase a 100% de capacidade, para suprimir a política de identidade e a consciência racial brancas, que estão apenas a começar a surgir. Mas isto significa que o nosso etnocentrismo tem muito mais espaço para crescer do que a capacidade do sistema para o conter. Assim, até o mais pequeno pico de consciência racial branca pode sobrecarregar a capacidade do sistema de a suprimir, e nessa altura as apostas encerram.
Eventualmente as trajectórias do seu declínio e da nossa ascensão vão cruzar-se, e quando a nossa consciência crescente exceder a sua capacidade declinante de nos controlar, então venceremos.
*  *  *
Counter-Currents has extended special privileges to those who donate $120 or more per year.
First, donor comments will appear immediately instead of waiting in a moderation queue. (People who abuse this privilege will lose it.)
Second, donors will have immediate access to all Counter-Currents posts. Non-donors will find that one post a day, five posts a week will be behind a "Paywall" and will be available to the general public after 30 days.
Third, Paywall members have the ability to edit their comments. 
Fourth, Paywall members can "commission" a yearly article from Counter-Currents. Just send a question that you'd like to have discussed to

[email protected]

. (Obviously, the topics must be suitable to Counter-Currents and its broader project, as well as the interests and expertise of our writers.)
To get full access to all content behind the paywall, sign up here:
Paywall Gift Subscriptions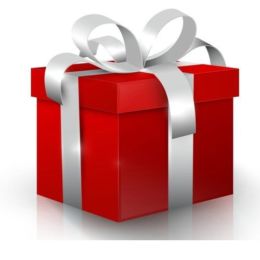 If you are already behind the paywall and want to share the benefits, Counter-Currents also offers paywall gift subscriptions. We need just five things from you:
your payment
the recipient's name
the recipient's email address
your name
your email address
To register, just fill out this form and we will walk you through the payment and registration process. There are a number of different payment options.