O Manifesto Nacionalista Branco: Parte 13: Política, Metapolítica, & Hegemonia
Greg Johnson
3,190 palavras
Parte 13 di 16 (Parte 1, Parte 12, Parte 14)
"O sentimento público é tudo. Com ele, nada pode falhar; contra ele, nada pode suceder. Quem quer que molde o sentimento público vai mais fundo do que aquele que promulga decretos, ou pronuncia decisões judiciais." — Abraham Lincoln
Epicteto começa no seu manual de estoicismo com uma distinção essencial, "Algumas coisas estão sob o nosso poder, e outras não". Sabedoria é saber distinguí-las. Isto é verdade para a vida individual, e para a política. O objectivo de movimento Nacionalista Branco é ter poder para redesenhar a sociedade. Mas não o temos neste momento. Para conquistar o poder que queremos, precisamos de usar o poder que já temos.
Chamemos às coisas que não podemos controlar "condições sociais". As coisas que podemos controlar são as nossas próprias ações. As condições sociais na Anglosfera e na Europa Ocidental são muito menos favoráveis ao Nacionalismo Branco do que as da Europa Central e do Leste. Mas estas condições podem mudar dramaticamente e de forma imprevisível. Portanto temos de fazer tudo o que está ao nosso alcance para construir o nosso movimento, para que estejamos preparados se novas circunstâncias nos derem a oportunidade de progredir.
Os nossos inimigos detêm mais recursos e mais poder coercivo do que qualquer regime na história, apesar de governarem primariamente através de propaganda e outras formas de soft power. A sua maior fraqueza são as ideias falsas e os seus valores decadentes, que estão a conduzir a consequências terríveis. Estas catástrofes e as tentativas subsequentes para as encobrir, para as explicar, e de evitar arcar com a culpa, destroem-lhes a credibilidade. Os nossos inimigos são também extremamente cínicos, corruptos, degenerados, e francamente risíveis.
As nossas forças e fraquezas são quase o reflexo no espelho das dos nossos inimigos. Não temos os recursos que eles têm, nem o seu poder coercivo. A nossa maior vantagem é que defendemos uma visão do mundo verdadeira e valores saudáveis que oferecem soluções genuínas para os problemas da diversidade e do declínio demográfico branco; também desfrutamos da credibilidade que resulta do facto de expressarmos a verdade. Somos além disso muito mais idealistas que os nossos oponentes (apesar do nosso movimento ter atualmente a sua quota-parte de cinismo, corrupção, degeneração e estupidez). Resumindo, nunca poderemos investir mais recursos que os nossos inimigos. Nunca poderemos vencê-los no combate armado. Mas podemos derrotá-los no campo das ideias.
A nossa maior oportunidade é a dependência do sistema na propaganda, porque a Internet e os avanços no software e na computação tornam agora possível para os Nacionalistas Brancos produzir e distribuir contra-propaganda de alta qualidade a preços cada vez mais baixos. Estamos a mudar a mentalidade das pessoas, e o sistema é incapaz de reverter este processo.
Nos EUA, todos os sucessos dos movimento Nacionalista Branco ocorreram no plano metapolítico. "Metapolítica" refere-se às pré-condições não-políticas para a mudança política. Para assegurar estas condições, temos de apostar em: (1) educação e (2) organização comunitária. No caso da educação trata-se de desenvolver a teoria e argumentos para uma nova ordem política, bem como criar meios de difusão para veicular essa mensagem. A organização comunitária envolve a criação de uma comunidade no mundo real que vive de acordo com os nossos princípios.
Ideias metapolíticas básicas incluem questões de identidade (quem somos nós, e quem não é?), moralidade (quais são os deveres para connosco próprios, para com as nossas nações, a nossa raça, e outras nações e raças?), e questões práticas (como é que podemos criar nações brancas?). Todo este livro é uma dissertação sobre metapolítica.
As instituições e comunidades que exercem influência sobre a arena política são também metapolíticas. Estas incluem instituições religiosas e educacionais, os meios noticiosos e a media de entretenimento, lobbies étnicos e económicos organizados, e cabalas secretas imunes a escrutínio geralmente denominadas "deep states".
Para compreender como é que a metapolítica modela a política, temos de fazer uma distinção entre "hard power" e "soft power". Hard power é o poder político, que acaba por ser suportado pela força.  o soft power é o poder metapolítico, que influencia a política de duas maneiras. As ideias metapolíticas formam as crenças das pessoas sobre o que é politicamente possível e desejável. As organizações metapolíticas  determinam medidas políticas ao mesmo tempo que se mantêm fora da arena política.
Se o poder político vem das armas, a metapolítica determina quem as aponta, a quem estão apontadas, e porquê. Se o poder político é "hard" power ou poder "duro", porque simplesmente se reduz à força, a hegemonia metapolítica é "soft" power, (poder "suave"), que acaba por se reduzir à persuasão. A persuasão, claro está, não é simplesmente apenas argumentação racional mas também manipulação emocional e controlo insidioso, incluindo subornos e chantagens.
Uma das distinções cruciais entre hard power e soft power centra-se na ideia de responsabilidade. O poder político do tipo hard é, pelo menos em teoria, responsabilidade das pessoas. Responsabilidade política significa que as pessoas que tomam as decisões são conhecidas pelo público e podem ser punidas por traírem a sua confiança.
O exercício de soft power não tem a mesma transparência nem a mesma determinação de responsabilidade. O soft power permite que os destinos das nações sejam modelados por indivíduos cujas identidades e objetivos são obscuros, indivíduos que são essencialmente imunes às consequências das suas ações.  De facto, eles são muitas vezes estrangeiros, sem laços ou lealdade para com as nações que manipulam.
Outro termo para soft power metapolítico é "hegemonia". A palavra grega hegemonia significa liderança, domínio, ou poder exercido à distância. Hegemonia é controlo remoto. Especificamente, para os gregos antigos, a hegemonia referia-se à liderança imperial ou federal, com a qual o hegemon governava sobre outros estados no que diz respeito a assuntos estrangeiros e militares mas lhes deixava os assuntos domésticos nas mãos. Para o homem comum, portanto, a hegemonia parece uma forma, indirecta, mediada, e "suave" de poder.
A hegemonia pode também tomar uma forma intelectual e cultural, governando sobre a arena política através da modelação de valores e ideias que estabelecem as fronteiras e objetivos da atividade e debate políticos. Por exemplo, a hegemonia das ideias anti-brancas e pró-multiculturalismo na política americana hoje, significa que não interessa qual é o partido que detém o poder, pois o seu poder será sempre usado contra os interesses dos brancos. Mas o inverso também é possível: Se as ideias dos Nacionalistas Brancos atingirem hegemonia cultural, não interessará qual o partido que está no poder, pois todos eles tratarão os interesses brancos como sagrados.
Os conceitos de metapolítica e de hegemonia são as chaves para a compreensão das diferenças entre a Velha Esquerda e a Nova Esquerda — e entre a Velha Direita e a Nova Direita. Com a Velha Esquerda, quero dizer Bolchevismo. Com Velha Direita, refiro-me ao Nacional Socialismo, Fascismo, e regimes similares do período entreguerras. A Velha Direita emergiu como reação à Velha Esquerda. A Velha Esquerda procurou impor o Comunismo através de um regime de partido único e de um estado totalitário, usando terrorismo e genocídio como instrumentos políticos. Da mesma forma que se leva uma faca para uma luta de facas e um revólver para uma luta com revólveres, a Velha Direita usou as mesmas armas que a Velha Esquerda escolheu, para lhe resistir. A Velha Direita lutou contra a violência através da violência, poder político duro contra poder político duro.
A Nova Esquerda — o melhor exemplo dela sendo a Escola de Frankfurt — substituiu a política pela metapolítica, o totalitarismo duro da Velha Esquerda pelo totalitarismo suave da hegemonia cultural esquerdista. A Nova Esquerda percebeu que os valores esquerdistas podiam ser impostos sem uma revolução violenta e sem um estado totalitário de partido único, simplesmente tomando controlo da educação e da cultura. Pode-se obter hegemonia social total enquanto se mantém a ilusão de liberdade e pluralismo se se assegurar que todas as correntes culturais em competição e todos os partidos adotam os mesmos valores esquerdistas, diferindo apenas em assuntos inessenciais.
A Nova Esquerda teve bastante sucesso. Hoje vivemos numa sociedade totalitária suave esquerdista, que Jonathan Bowden caracterizou como uma "oligarquia esquerdista", um sistema com vastas iniquidades económicas e políticas onde toda a gente regurgita piamente slogans esquerdistas.
Da mesma forma que a Velha Direita levou revólveres para uma luta de revólveres, a Nova Direita tem de levar ideias para a batalha das ideias. Temos de desconstruir a hegemonia das ideias anti-brancas e substituí-la por uma contra-hegemonia de ideias pró-brancas. Temos de criar as nossas próprias organizações metapolíticas — novos media, novas instituições educacionais, novas formas de comunidade — que possam combater e substituir aquelas que estão nas mãos dos anti-brancos. Temos de lutar contra ideias más com ideias melhores, contra a subversão institucional com renovação institucional.
Uma abordagem metapolítica também faz uso das nossas forças. Os argumentos morais, científicos, e históricos a favor do Nacionalismo Branco nunca foram tão fortes, mesmo apesar da nossa falta de dinheiro, poder político, e poder organizacional. O inimigo, pelo contrário, nunca foi tão rico, bem organizado, e poderoso politicamente. Mas nunca esteve tão fraco no campo moral, científico, e histórico.
Dois modelos políticos que têm muita adesão na comunidade Nacionalista Branca mais abrangente são inúteis nesta luta metapolítica: libertarianismo e organizações Nacionalistas Brancas ao estilo da Velha Direita, que são agora chamados Nacionalismo Branco 1.0. Ambas as abordagens tendem a ver a política apenas como uma questão de hard power. Também tendem a ignorar ou a subestimar o papel do soft power.
Os libertários opõem-se ao exercício do hard power pelo estado, que em princípio é responsável pelo bem comum, mas não têm absolutamente qualquer problema com o soft power exercido sem responsabilidade, desde que quem o faça sejam entidades privadas. Os libertários opõem-se à censura do governo mas não têm problema com a censura corporativa promovida por organizações privadas como a Anti-Defamation League e a Southern Poverty Law Center, que criam regras politicamente corretas de serviço e emprego a ser adoptadas por instituições e compilam listas de dissidentes a serem silenciados pelas redes sociais, plataformas de recolha de fundos, servidores da internet, e companhias de serviços financeiros. A única objecção que um libertário poderia ter contra o domínio completo dos media pelos judeus seria se os pagamentos devidos não fossem feitos. De outra forma está tudo bem, desde que seja "voluntário". Os libertários podem também ser reconhecidos por se oporem a qualquer regulação governamental para impedir a censura e recusa de providenciamento de serviço por parte das corporações. Assim, o libertarianismo não só sujeita as pessoas às maquinações do soft power, como se opõe em princípio a qualquer esforço dos governos para o limitar ou impedir.
Quanto aos imitadores contemporâneos da Velha Direita, eles passam o seu tempo a imaginar cenários de guerra racial nos quais partidos revolucionários armados derrotam o governo americano, como é descrito nos romances de William Pierce e Harold Covington — e os tipos mais impacientes e anti-sociais fazem de vez em quando uma matança em massa. Quando os comunistas e anarquistas brincam imitando os bolcheviques, a Velha Direita aparece com capacetes e escudos para brincar imitando os nazis.
Apesar dos argumentos intelectuais e morais a favor do Nacionalismo Branco nunca terem sido tão fortes, e os argumentos morais e intelectuais a favor do multiculturalismo nunca terem sido tão fracos, os Nacionalistas Brancos não podem derrotar os exércitos, polícia, ou até os seguranças do supermercado das sociedades modernas em combate armado. É o cúmulo da estupidez estratégica abandonar as nossas maiores forças e recusar atacar o inimigo onde ele é mais fraco, e em vez disso atacar o inimigo no plano do hard power, onde ele é mais forte e nós mais fracos.
Isto não quer dizer que não há espaço para ativismo de rua hoje, mas isto tem que ser compreendido como uma atividade metapolítica, uma forma de propaganda, não como uma batalha pelo controlo das ruas. Os melhores exemplos desta abordagem ao activismo são o Movimento Identitário na Europa e o American Identity Movement nos EUA. A política propriamente dita vem mais tarde, assim que tenhamos criado as fundações metapolíticas.
Conceber o Nacionalismo Branco como política sem metapolítica — como simples luta pelo poder político, independentemente das pessoas simpatizarem connosco ou não — põe-nos basicamente na posição de um exército invasor ou de um partido revolucionário impopular, que procura conquistar o estado e impor a sua vontade ao povo. Esta é a armadilha do modelo da Velha Direita.
O extremo oposto é a metapolítica sem política, mas esta abordagem tem na verdade a possibilidade de resultar. Se os Nacionalistas Brancos atingirem hegemonia completa no campo metapolítico, isto significaria que os interesses brancos seriam sagrados, e que as ideias anti-brancas seriam um anátema. Nesta situação, os Nacionalistas Brancos não precisariam de se organizar como um partido político para capturar o estado, porque teríamos capturado as mentes do público, e todos os partidos políticos existentes seriam de facto partidos Nacionalistas Brancos, porque serviriam os interesses dos brancos.
Numa sociedade assim, ainda estaríamos a discutir sobre o aborto e impostos, mas seria uma discussão entre brancos apenas. Não haveria possibilidade de alianças com não-brancos para ganhar vantagem política a curto prazo sobre os que têm o nosso sangue e são carne da nossa carne, e a degradação e destruição da nossa raça simplesmente estaria fora do campo das possibilidades políticas. Francamente, isto seria uma "brancotopia" suficiente para a maior parte de nós.
Na prática, claro está, os caminhos político e metapolítico para o poder funcionam em conjunto. Mesmo um golpe de estado por um partido revolucionário pressupõem metapolítica para criar um consenso ideológico dentro do próprio partido. E mesmo se o Nacionalismo Branco se tornasse senso comum em toda a sociedade, procuraríamos tornar a nossa vitória permanente organizando-nos para tomar controlo dos governos e outras instituições e expulsar os anti-brancos de todas as posições de poder e influência.
Como pode a política de identidade branca passar de marginal a mainstream? Os Nacionalistas Brancos debatem muitas vezes a abordagem à política "vanguardista" contra a "normalizadora". Os vanguardistas acreditam que temos de levar o público a adoptar as nossas ideias. Os normalizadores querem que as nossas ideias se aproximem das do público.
Há duas coisas que podemos fazer para tornar as nossas ideias mais mainstream. Podemos mudar a sua substância, ou podemos mudar o seu estilo, i.e., a forma como as comunicamos. Obviamente, é derrotista mudar a substância das nossas crenças para que se encaixem nas da sociedade. De facto, o objectivo do nosso movimento é mudar as ideias da sociedade para que estas se assemelhem às nossas. Os vanguardistas estão simplesmente corretos quanto a isto.
Mas apesar dos nossos princípios nucleares deverem estar fixados e ser inegociáveis, deveríamos estar dispostos a ser suaves, maleáveis, e pragmáticos no que diz respeito aos meios pelos quais os comunicamos se quisermos convencer a maior quantidade de pessoas do nosso povo possível. Nisto, temos muito a aprender com os normalizadores.
A meu ver, há quatro absolutos políticos que os Nacionalistas Brancos não podem comprometer:
Os Europeus constituem uma raça distinta, a raça branca. Assim, ser francês ou alemão ou sueco ou italiano ou irlandês é também ser branco. Ser branco é uma condição necessária para se pertencer a qualquer nação Europeia. Portanto, nenhuma forma de nacionalismo não-racial, linguístico, cultural ou religioso é suficiente para defender os povos Europeus.
A raça branca está simplesmente ameaçada de extinção biológica, e comparada com a mesma todos os outros assuntos políticos são distrações triviais. A extinção branca, além disso, é o resultado previsível de medidas políticas. Portanto estamos a enfrentar não apenas extinção mas também genocídio. Apenas reconhecendo a natureza absoluta e política da ameaça poderemos definir soluções reais e criar a seriedade moral e urgência necessárias para as implementar.
A única solução viável para a ameaça da extinção branca é o Nacionalismo Branco: a criação de estados brancos homogéneos para todos os povos brancos, o que irá exigir a deslocação de fronteiras e populações.
Os judeus são um povo distinto e pertencem à sua própria nação. Este último ponto é realmente uma implicação auto-evidente do princípio do etnonacionalismo, mas precisa de ser referido porque os judeus desejam existir tanto num etnoestado como numa diáspora. A comunidade judaica organizada é também um dos principais arquitectos das políticas que desejamos mudar, e um dos maiores impedimentos à sua alteração.
Como podem os Nacionalistas Brancos mudar toda a sociedade branca? Precisamos de persuadir o máximo número possível de pessoas a apoiar os pontos supracitados. Depois precisamos de mobilizá-las para mudar a ordem política.
Para persuadir o maior número de brancos possível, temos de chegar ao maior número de brancos que possamos. Precisamos de convencer os brancos de todos os tipos: todos os grupos etários, todas as classes sociais, todas as religiões, todos os grupos étnicos, todos os grupos de interesse, todas as subculturas — toda a gente. Precisamos de ter em conta toda a diversidade da comunidade branca. Depois precisamos de desenhar uma versão do Nacionalismo Branco que apele a cada tipo de brancos. A sociedade branca é como um grande recife de coral, e os Nacionalistas Brancos precisam de colonizar todos os nichos com uma versão customizada da sua mensagem.
Obviamente, as melhores pessoas para vender o Nacionalismo Branco a cada subgrupo são os membros desse subgrupo. Assim o nosso movimento precisa de incluir a diversidade completa do nosso povo, interagir com — e persuadir — a diversidade completa do nosso povo, e depois puxar toda a sociedade branca na nossa direcção.
Soa impossível. Mas sabemos que é possível, porque já foi assim no passado. Não precisamos de ir muito atrás na história de qualquer país Europeu antes de verificarmos que as ideias que defendemos eram hegemónicas.
Além disso, o momento histórico nunca foi mais receptivo à política de identidade branca. Mais pessoas do que nunca olham para nós em busca de respostas. Portanto temos de desenvolver novas plataformas, oradores, e mensagens para tentar chegar a elas e convertê-las. E temos de o fazer agora, antes que a oportunidade termine.
Então o que podemos fazer para conseguir isto? Como podemos incluir tal projeto imenso e diverso num único movimento?
Para responder a isto, precisamos de fazer a distinção entre organizações hierárquicas e redes sociais não-hierárquicas.. O movimento Nacionalista Branco actual tem muitas organizações, e projectos de organizações, com hierarquias internas: líderes e seguidores, empregados e empregadores. Mas estas organizações não são o movimento. Elas são meros nós numa vasta rede não-hierárquica de organizações e indivíduos, que são o verdadeiro movimento.
Este movimento não foi criado e guiado por algum suprassumo. Em vez disso, condensou-se a partir de vozes independentes que criaram plataformas para si próprias ou colonizaram outras já existentes. Além disso, o crescimento do nosso movimento tem bem mais a ver com os falhanços do multiculturalismo do que com os nossos esforços na propaganda e na organização. Os eventos estão a agir a nosso favor melhor do que nós próprios.
Mais uma vez, temos de nos lembrar que nem tudo está ao nosso alcance. Nenhum de nós pode organizar o movimento a partir do topo. Mas todos podemos ajudar o movimento a partir de baixo, se pudermos descobrir e seguir as regras de comportamento que permitirão ao nosso movimento crescer em poder e influência, até mudarmos o mundo. Este é o tópico do próximo capítulo.
*  *  *
Counter-Currents has extended special privileges to those who donate $120 or more per year.
First, donor comments will appear immediately instead of waiting in a moderation queue. (People who abuse this privilege will lose it.)
Second, donors will have immediate access to all Counter-Currents posts. Non-donors will find that one post a day, five posts a week will be behind a "Paywall" and will be available to the general public after 30 days.
Third, Paywall members have the ability to edit their comments. 
Fourth, Paywall members can "commission" a yearly article from Counter-Currents. Just send a question that you'd like to have discussed to

[email protected]

. (Obviously, the topics must be suitable to Counter-Currents and its broader project, as well as the interests and expertise of our writers.)
To get full access to all content behind the paywall, sign up here:
Paywall Gift Subscriptions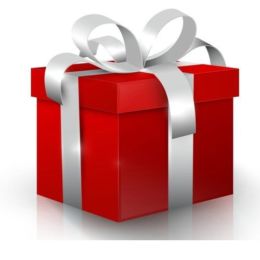 If you are already behind the paywall and want to share the benefits, Counter-Currents also offers paywall gift subscriptions. We need just five things from you:
your payment
the recipient's name
the recipient's email address
your name
your email address
To register, just fill out this form and we will walk you through the payment and registration process. There are a number of different payment options.