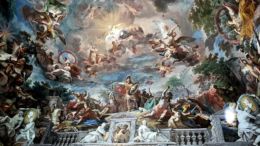 205 words
I have excellent news for the Counter-Currents community. We've powered through the $3,000 matching grant.
But it gets even better. 
The decisive gift came from a brand new supporter. He shared his motivations "I've been a longtime reader and listener and greatly enjoy Greg's content. He is the premier voice on the Dissident Right. Now that Counter-Currents is maturing as an institution, it's too important. I couldn't just sit back and not be a part of it anymore."
The $6,407.24 is crucial for general operations but it is also a key strategic victory. It sends a resounding message: We do what we set out to do. If more Counter-Currents readers said, "This is too important. It's time to stop sitting back and start fighting back," we would attain the annual goal of $300,000. Then we would move closer to the dream of awakening white identity politics in America. 
Thank you to the noble supporters who stepped into the arena and made this critical campaign triumph. A special thanks to the first hero, who began the campaign, and the last hero, who finished it.
My solemn vow to each supporter who fights back at their full capacity: I will never stop striving to honor you.  
Robert Wallace