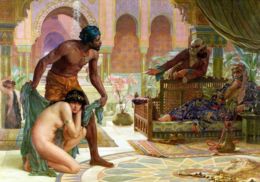 1,819 words
Russia seems to be one of the few places on Earth where pro-white messaging can still be sent through official channels. Last year I wrote about one instance of this in which Russian Foreign Minister Sergei Lavrov accused the United States under Joe Biden of promoting "aggression against white people" and fomenting an anti-white "cultural revolution" across the world. Well, some equally welcome news came out of Russia last month — before the invasion of Ukraine — when a resident of Moscow named Yevgeny Smirnov decided to pressure Nike for not having any white models in their Russian-language advertising. After being ignored by Nike, Smirnov went to the Russian government, which is now investigating Nike and considering whether to open a criminal case against it. The official complaint? Racial discrimination:
Almost all models representing the brand are either dark-skinned or representatives of the Mongoloid race. Caucasoids, who make up the vast majority of Russian citizens, are practically not reflected. The company did not answer on what principles the models are chosen, after which the Muscovite [this appears to be the acronym for the Investigative Committee] turned to the UK.
"The company's policy is to impose Western values ​​and stereotypes that are alien to European culture in general and Slavic culture in particular," RIA Novosti quoted the document with a mark of acceptance for consideration.
Nike refused to communicate not only with a dissatisfied consumer, but also with Russian journalists — for two days there were no answers to requests. If the UK finds signs of violation of equality of rights and freedoms in the activities of the manufacturer, a criminal case will be opened under Article 136 of the Criminal Code of the Russian Federation.
The war may have rendered this issue entirely moot, of course, since Nike has now shut down all its stores in Russia. So who knows how this investigation will turn out?
But if we can stop thinking about the war long enough, we can easily see this as a sparkle of good news. Regardless of how one feels about the war itself, the Russian government is doing the right thing by investigating Nike. It's an elegant move, in fact: flipping the script on political correctness and following Saul Alinsky's rule of holding the enemy up to their own standards.
This is exactly the kind of mindset whites need in the West, where anti-white culture is even more pervasive and insidious. The difficulty we would face, however, is in that the enemy is more entrenched here than in Russia. If a small group of whites were to similarly challenge Nike in New York City instead of Moscow, they would meet with greater resistance. They would face marginalization or cancellation, non-whites would push back, and the courts would likely not take the case seriously — even if Nike refused to hire white models at all. If Jared Taylor could not succeed in his suit against Twitter after the company unconstitutionally cancelled his account, then challenging the more frivolous matter of swarthy underwear models dominating fashion websites would likely end up as a waste of time and money.
This is why whites in the West should use the same approach as the above-mentioned Smirnov, but in an arena where the enemy is weak. Who knows? After a handful of victories in the B-leagues, so to speak, maybe then we could take on Nike in New York. We'd have a better shot then, and as we all know, everyone loves a winner.
So in what arena is the enemy weak? What anti-white aspect of our culture can whites complain about as whites and not annoy the enemy too much or be laughed out of the room? This is a question all activist whites should be pondering, and here is my suggestion: Let's take on individuals, institutions, or corporations that employ historically anti-European terminology and try to force them to change their terminology.
For example, shortly after 9/11, Muslims across the world were offended when President George W. Bush used the term "crusade" in one of his speeches to describe the War on Terror. Bush, of course, was using the generic definition of the word: "an organized campaign concerning a political, social, or religious issue." Muslims, however, insisted that the very term "crusade" should be verboten in presidential speeches because of its offensive [to their minds], anti-Muslim historical meaning: "a medieval expedition, one of a series made by Europeans to recover the Holy Land from the Muslims in the 11th, 12th, and 13th centuries."
Of course, this is silly; on the other hand, it did force Bush to appear at an Islamic center in Washington, DC a few days later to announce his fealty to Islam. So maybe it's not so silly. In the same vein, activist groups have managed to change the names of the Washington Redskins and Cleveland Indians to those supposedly less offensive to Native Americans and pampered urban elites. Joe Rogan, a man whose podcast has more viewers than all the news networks combined, was recently forced to grovel after being caught saying "nigger" a number of times several years ago. There are many other examples of vocal minority groups objecting to language and coercing change. It's gotten so bad for whites that they now self-censor, with a recent example being Elvis Costello cancelling his own song "Oliver's Army" because it accurately used the term "white nigger" to describe Irish soldiers in the First World War. Whites have now become the abused dog in Bruce Springsteen's "Born in the USA": We spend half our lives "just covering up."
So there must be something to this language thing. The Soviets understood this well: You change what people are allowed to say, and eventually you will change what they will think. Further, in effecting their desired change at the expense of others, the people of the attacking demographic enjoy a morale boost. They bolster their sense of power and cohesion. The future looks bright for them and, on the heels of one success, they start looking around for other things they can change to suit their fancy.
So how can whites get on this train and start changing things to suit our fancy? How can we get that moral boost?
One answer could be embedded in the word "corsair." This occurred to me while I was reviewing Simon Webb's excellent book The Forgotten Slave Trade, which describes how corsairs (either Ottoman Barbary pirates or the speedy ships on which they rode; the word can mean either) would raid coastal areas of Europe from Greece to Iceland and quite literally snatch white Europeans from their homes and sell them into slavery in the Muslim world. As I have reported before, Robert Davis estimates in his work Christian Slaves, Muslim Masters that Barbary pirates were responsible for capturing and enslaving between 1 and 1.25 million souls between 1500 and 1800. This is an estimate all whites should be aware of, since the fear, pain, and devastation that the corsairs wreaked upon the populations of Europe for three centuries was very real. We should never forget this, even though many of us have. Thus, is there any reason why whites should tolerate this term being bandied about in our culture in any positive way? Shouldn't we object to the misuse of this term, just as Muslims objected to President Bush's linguistically valid use of the term "crusade?" Our history, after all, is every bit as impeccable as theirs, if not more so — and likewise more recent by several centuries.
After a quick Internet search, I discovered "corsair" has been used many times in the past in Western culture since the Ottoman Empire's heyday. Among other things, "corsair" can refer to a computer hardware company, a 1960s doo-wop group, an operating system, various video games, a French airline, a handful of American military aircraft, and most interestingly for me, a new model of automobile manufactured by Lincoln. The Lincoln Corsair is a compact luxury five-door SUV that was first rolled out in 2020.
Now, wouldn't it be really great if some activist-minded whites were to start a letter and e-mail campaign against Lincoln to try to force them to change this vehicle's odious name? Wouldn't it be awesome if these same people initiated a boycott, trolled Lincoln's social media, instigated a meme campaign, or simply raised enough of a stink to make Lincoln realize that keeping the name would be more trouble than it's worth? Lincoln may as well have named their automobile the Barbary Pirate Slave Raider or the Concubine-Catching Rape Chariot or the Galley Slave Torture Buggy. It amounts to the same thing — so why not?
Is there any reason why white people should tolerate this insult to our ancestors and to our history? Is it because it is beneath our dignity to get bent out of shape over a single word? Muslims didn't think it was beneath their dignity, and they forced a sitting American President to backpedal and more or less apologize to them — mere days after Muslims slammed airliners into American buildings and murdered 3,000 people. So yes, I think we should get bent out of shape over a single word. This is how the world works these days. If a demographic group in a multiracial society can control a Word of Power, that raises its morale, its cohesion, and its ability to control its environment to better suit them.
In any event, I cannot imagine too many non-whites going to the mattresses over the use of the word "corsair." The struggle would be almost white-on-white: a tag team match between the Dissident Right and 4Chan on one side versus Lincoln and Ford (its parent company) on the other over a vehicle which pretty much only white people are going to buy, anyway — like I said, a front where the enemy is weak. They will care a lot less about this than about keeping their precious Negro swimsuit models on billboards on Madison Avenue.
Further, this approach is a win-win. Either we possess the will to convince Lincoln to capitulate, or we don't, but in the process teach other whites not only about the Barbary corsairs' atrocious history but also how to survive as a demographic group in a melting pot which is becoming more like a shark tank every day. Until we form our storied ethnostate, this is as good as we're going to get.
Is this idea a bit of a stretch? Is it so obscure that it couldn't possibly entice whites to escape the clouds of apathy which surround so many of us? Possibly. Activism isn't my thing, personally, so I may not be the best judge of such matters. But I will say that white people need to select a few Words of Power soon and enforce them ruthlessly. I tried thinking along these lines in 2019, when I categorized the term "Nazi" as an anti-white racial slur. And I'm doing it again with "corsair."
*  *  *
Counter-Currents has extended special privileges to those who donate $120 or more per year.
First, donor comments will appear immediately instead of waiting in a moderation queue. (People who abuse this privilege will lose it.)
Second, donors will have immediate access to all Counter-Currents posts. Non-donors will find that one post a day, five posts a week will be behind a "paywall" and will be available to the general public after 30 days.
To get full access to all content behind the paywall, sign up here:
Paywall Gift Subscriptions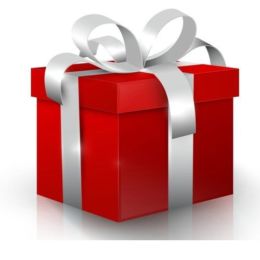 If you are already behind the paywall and want to share the benefits, Counter-Currents also offers paywall gift subscriptions. We need just five things from you:
your payment
the recipient's name
the recipient's email address
your name
your email address
To register, just fill out this form and we will walk you through the payment and registration process. There are a number of different payment options.
Enjoyed this article?
Be the first to leave a tip in the jar!