The Worst Week Yet:
October 31-November 6, 2021
Jim Goad
2,871 words
Open Season on "White Boys" in Combat Sports
With his elephant-sized ears, giant hooked nose, and mustache-free Quranic beard, undefeated MMA fighter Khamzat Chimaev resembles an A. Wyatt Mann caricature of a goat-fucking Muslim. The Russian-born martial artist once expressed an affinity for legendary MMA champ Khabib Nurmagomedov, whom he called a "brother" for also being a Muslim:
I love him — because he's Muslim. I'm Muslim. It's like same, like, he come like some village like me. Like, same country (Russia); same small republic like Chechnya. Dagestan, like, it's still the same; a lot of brothers from Dagestan.
Chimaev, who was scheduled to fight Chinese-born martial artist Li Jingliang on Saturday night, said during a pre-fight hype session that he intends to "eat" his opponent but otherwise made no disparaging marks about his race.
He also said he plans to take out the Nigerian-born current UFC Welterweight Champion Kamaru Usman, whom he slighted as old but refrained from insulting due to the undeniable birth handicap of being African.
But when asked about whether he also plans to beat the decidedly white California-born MMA star Colby Covington, Chimaev shrugged, wiggled his gigantic ears, and said, "He's stupid American bullshit boy, and we'll beat him, too. . . . Hey, white boy, I'm coming for you too, bro," while he and an unidentified co-Muslim laughed.
Even though many say that sports represent an equitable playing field where people of all races can come together to give one another head injuries, only "white boys" are open targets for racial taunting.
In April 2020, undefeated black lightweight boxer Devin Haney was asked about whether he'd fight Vasyl Lomachenko, a Ukrainian who at the time was considered the world's best pound-for-pound boxer. "I'll tell you this, I'll never lose to a white boy in my life," Haney replied. "I don't care what nobody got to say. Ain't no white boy who can beat me any day of the week. Fight a white boy 10 times, I'm gonna beat him 10 times."
Former UFC Heavyweight Champion Cain Velasquez sported a giant "BROWN PRIDE" tattoo across his collarbone. In 2012, when UFC President Dana White — whose surname matches his race — was asked about the tattoo and that some white fighters complained that they wouldn't be allowed to have an "equivalent" message inked onto their bodies, White said:
Completely different. Let me tell you what, if you're saying I should have a tattoo that says "White Pride," that tells us where you're at, right off the bat, okay? Number one — what "Brown Pride" means, he's proud to be Mexican, he's proud of his heritage. If you're Italian, I grew up, when I lived in Boston you had guys with Italian this, Irish that, you know, everybody had a tattoo on themselves of their ethnic background. There's absolutely nothing wrong with Cain Velasquez having a "Brown Pride" [tattoo]. To even make that statement, you're probably some redneck hillbilly out in the middle of, some country bumpkin somewhere, and we know where you're at and what you're thinking.
Ah, the old, "You can be Italian and Irish, but never white" trick. Ever notice that the people who say that never say, "You can be Nigerian and Kenyan, but never black," or "You can be Chinese or Japanese, but never Asian"?
Even better, Dana White pulled the old, "You can always be a redneck or a hillbilly, but never a coon or a wetback" trick.
Bernard Hopkins is a black boxer from Philly, and he acts like it. In 2007, when he got into a verbal sparring match with upcoming opponent Joe Calzaghe, he spat the following straight into the Welshman's face:
I would never let a white boy beat me! I would never let a white boy beat me! I would never let a white boy beat me! I would never let a white boy beat me. I'll never let a white boy beat me. . . . I will never lose to a white person!
Calzaghe beat him anyway and retired undefeated. Hopkins would go on and lose to two more white boys: Sergei Kovalev and Joe Smith, Jr.
Brigitte Bardot Fined for Referring to Tamil Hindus as "Degenerate Savages"
In her prime, Brigitte Bardot was one of the most beautiful women ever to be photographed, but now she's 87 and the cruel truth is that age is the great mutilator.
But time has not dimmed her sassy French nationalism, and Bardot recently received her sixth fine for making insensitive comments about cultural others.
In 2019, Bardot, who appears to love animals far more than she esteems non-French humans, had her spokesman Bruno Jacquelin forward an open letter she'd written to Amaury de Saint-Quentin, then prefect of the French-controlled island of La Reunion in the Indian Ocean, criticizing Tamil Hindus for sacrificing goats to several media outlets: "The natives have kept their savage genes," Bardot fulminated. "[They are] degenerate savages . . . a degenerate population still soaked in barbarous ancestral traditions" who engage in the "cannibalism of past centuries."
Last week, a French court levied a fine of 20,000 euros against Bardot (roughly $23,000) as well as a penalty of 4,000 euros against Jacquelin merely for forwarding her letter.
Bardot's fifth charge of "inciting racial hatred" came in 2008, when she was fined 15,000 euros and received a suspended prison sentence for writing a letter to French President Nicolas Sarkozy stating that she was "fed up with being under the thumb of this [Muslim] population which is destroying us, destroying our country, and imposing its habits."
Her previous four convictions for stirring hatred involved three verbal swipes at Muslims and one passage in a book where she criticized homosexuals who "jiggle their bottoms, put their little fingers in the air, and with their little castrato voices moan about what those ghastly heteros put them through."
If she keeps it up with such comments, she could live to be 120 years old and still be one of the sexiest women on the planet.
Blacbeth: "Out, Damned White Spot!"
When the 1975 Broadway musical production The Wiz: The Super Soul Musical "Wonderful Wizard of Oz"­ — which represented Negro-Americans, through the enabling of white writers and Jewish producers, culturally appropriating one of the best-loved American films of all time — was made into a 1978 film starring Diana Ross, Michael Jackson, Nipsey Russell, and Richard Pryor, I can't recall a single white American thinking anything beyond, "Oh, that's cute, let the blacks have their jazzed-up version, it's no skin off my back so long as I don't have to go to the movies to watch it and either be stabbed or have to endure them screaming at the screen the whole time."
But perhaps we were too tolerant. I don't think anyone anticipated that nearly a half-century later, everything would have a black version.
Whitney White is a black woman who has been enabled by the American Repertory Theater at Harvard University to produce a blackified, aww-yeah, shimmy-shufflin', yass-qween, finger-waggin', head-swivelin', oh-no-you-di'n't version of Shakespeare's Macbeth called Macbeth In Stride. The theater's website describes the production as:
A dazzling theatrical event created by Obie Award-winning artist Whitney White and performed by White and an ensemble with a live band, Macbeth In Stride examines what it means to be an ambitious Black [sic] woman through the lens of one of Shakespeare's most iconic characters. The first of White's five-part series commissioned by A.R.T. excavating the women from Shakespeare's canon, the production uses pop, rock, gospel, and R&B to trace the fatalistic arc of Lady Macbeth while lifting up contemporary Black [sic] female power, femininity, and desire. Directors Tyler Dobrowsky and Taibi Magar (We Live in Cairo) co-stage this groundbreaking world premiere with choreography by Raja Feather Kelly.
The production's trailer spotlights some dialogue that I don't recall from the Bard's original: "I'm talkin' 'bout the black us. The brown us. The femme us. The queer us."
Last Friday, the theater hosted a "Black Out" performance of the show exclusively for "black-identifying audience members," which is probably a violation of the anti-discrimination clause of Title VI of the Civil Rights Act of 1964, but don't hold your breath expecting the feds to prosecute anyone for this theatrical abomination.
Addressing Black Underperformance in Suicide
Lying by omission is perhaps the propagandist's primary rhetorical sin. It's why you never hear about white slavery, Communist atrocities, female violence against men, or black-on-white rape.
A sterling example of lying by omission comes in a recent article by a black woman named Janelle R. Goodwill titled "Racial discrimination is linked to suicidal thoughts in Black [sic] adults and children." It cites Frederick Douglass's 1845 autobiography and his confession that he'd entertained thoughts of killing himself. It says that "Black [sic] males have been four to six times more likely to die by suicide compared to Black [sic] females." It claims that "Black [sic] children ages 5 to 12 were two times more likely to die by suicide relative to white children." Miz Goodwill also boasts that someone was foolish enough to finance her 2019 study "that examined whether racial discrimination was linked to depression and suicidal thoughts in adult Black [sic] men."
What it doesn't tell you is that according to 2019 government statistics, whites, both male and female, are far likelier to commit suicide than blacks, Hispanics, or Asians. On a per-capita basis, white men are 240% more likely to snuff themselves than black men, and white women are 276% likelier to cut their own cord than black women.
If one wishes to accept Goodwill's unsubstantiated insinuation that negative racial profiling leads to suicide, these stats could be offered as proof that our society is much less kind to white people than it is to anyone else.
In an essay titled "What's killing America's white men?" by Jon Huer, who appears to be Asian, the murderous culprit is named: loneliness due to social dislocation and lack of a sense of community [unnecessary commas replicated as printed]:
Blacks, and other non-whites, might feel oppressed and exhausted, but rarely lonely. Loneliness, and its psychological depression that follows, even among teenagers, a luxury to non-whites, is a uniquely "white disease." . . . Ultimately, personal loneliness is a function of social isolation, which also rejects communal wisdom, along with a sense of irony and shame. . . . In societies, not named "America," the very presence of social structure prevents individual loneliness from turning into collective pathology.
Why, I think the crusty little slope gets it!
Back on the topic of lying by omission, another Asian writer, this one named Jethro Ronald Lee, squints his eyes even harder, crouches down, and squeezes out an article called "White men overcrowd the orchestral industry." He whines that "only 1.8 percent of music programmed by major U.S. orchestras was written by women" and that "only a small percentage of musicians in American orchestras — less than 2% — are African American," yet this is somehow presented as evidence of systemic racism rather than as proof that white men are overrepresented among people interested in composing and playing classical music.
Whether he's aware of it or not, Lee leaves out the fact that Asians such as himself comprise about nine percent of modern American classical musicians, despite representing only six percent of the population.
"Pretty Privilege": Bane of Beautiful and Ugly Women
Anyone who's spent a significant amount of time around women realizes that most of them like to complain. Someone needs to finance a study to determine once and for all whether women can survive longer without complaining or without breathing.
"Pretty Privilege" is the idea that attractive women generally have an easier time in life than butt-ugly, dog-faced women. Studies have found that both men and women who are deemed to be attractive are likelier to receive reduced jail sentences and higher wages.
While this is probably true for both sexes, a more brutal and hidden truth is that despite all you hear about how men are obsessed with women's looks, no one is more obsessed with women's looks than women are, which is why they agonize over things such as eyebrows and nails that no heterosexual man has ever noticed; no, not even once in human history.
Another savage but largely unspoken truth is that women are probably more judgmental about men's looks than men are about women's appearance. Most guys, at the end of a long night, are simply seeking to stick it in a warm, wet spot, whereas women can afford to be far pickier.
Whereas one might feel even a tinge of pity for your average mousy, spindly, homely Plain Jane who laments the existence of "Pretty Privilege," it's nigh impossible to muster much empathy for gorgeous women who've floated through life yet feel the need to cry little glass teardrops about the disadvantages of being unbearably attractive.
On TikTok — which, as far as I can tell, is a site exclusively for brain-dead attention whores — a woman who goes by the handle @arianasavannah complains, in the midst of smearing makeup on her face, that life is hard for beautiful girls:
[It has] a side that no one talks about. . . . College was really the hardest point for me but girls will always be like, "Oh my gosh, I love you so much, you're so gorgeous, we're gonna hang out." And the time comes around and I always am left out, and talked about poorly behind my back, and it never makes sense because I am always being so kind, so genuine. . . . Everyone who is close to me knows I cry once a month about how I think I'm ugly. . . . It was really hard going back to college. I don't know if you have ever lived in a dorm, but having no friends fucking blows. . . . I'm honestly completely confident that it's nothing to do with my personality at all.
Honey chile, if you actually cry once a month because you think you're ugly, cry ye no more. You are beautiful and should be "honestly completely confident" about it — just as I am honestly completely confident that all of your social problems are due to your personality.
Why It's Dumb to Say, "Shoot Me, Nigga"
With the trial of (pick one) "white supremacist terrorist murderer"/"law-and-order anti-Communist hero" Kyle Rittenhouse underway, it presents me with yet another chance to demonstrate how the mainstream media lies by omission like a diabolical tailor trying to cram people of all shapes and sizes into the same undersized suit.
One of the deepest sorrows of our current cultural climate is that even when people post damning videos of malefactors saying "nigga," they bleep out the "nigga" and thus deprive us of the rarefied joy of hearing someone who isn't black saying "nigga."
Such is the case with Jason Rosenbaum, a 5'3" (otherwise known as "America First-sized") Jewish wigger who is on video saying "Shoot me, nigga" an absurd number of times in less than a minute on the night of August 25, 2020 in Kenosha, Wisconsin, shortly before Kyle Rittenhouse, who is not a nigga, obliged him by shooting him dead. (By the way, is there an official slang term for Jews who act black? Jiggers? Heebros?)
We live in a world where saying "the N-word," even without the hard "R," is considered a murder-worthy offense if you're not black, but since Rosenbaum has become a martyr for the pro-nigga cause, you won't hear much from the media about how he was dropping N-bombs in Kenosha like Allied Forces carpet-bombing Dresden.
You're also likely to hear that Rosenbaum, 36, was the father of a two-year-old daughter on the night he was killed. You won't hear that he spent a decade in an Arizona prison after being charged with orally and anally violating five boys aged 9 to 11. You won't hear that while incarcerated, he was written up 40 times for various infractions, many of which involved assaulting staff members. You won't hear that he was also repeatedly accused of throwing substances at prison officials, nor that he threw something at Kyle Rittenhouse that fateful night as Rittenhouse was fleeing from him. You won't hear that Rittenhouse finally stopped running and turned around when he heard a gunshot, which may have led him to believe that someone was shooting at him. And you probably won't be informed that, just like Ahmaud Arbery, Rosenbaum was dumb enough to attempt grabbing a loaded gun from a live person.
You also probably won't hear that Anthony Huber, the other person Rittenhouse killed that night, belted Rittenhouse, who had tripped and fallen while fleeing from a mob, with a skateboard to his shoulder right before being shot. You also won't hear a peep about how Huber had separate felony convictions in Wisconsin for reckless endangerment, false imprisonment, and strangulation before he decided it was a good idea to swing a skateboard at someone toting a rifle.
Finally, you won't hear that Gaige Grosskreutz, whose bicep Rittenhouse blasted to shreds, had a previous conviction for using a firearm while intoxicated. And you're likely unaware that even by his own admission, Grosskreutz was coming toward Rittenhouse with a loaded handgun.
All you'll hear is that Rittenhouse came to Kenosha that night looking for trouble. You won't hear a whisper about why trouble was so easy to find.
*  *  *
Counter-Currents has extended special privileges to those who donate $120 or more per year.
First, donor comments will appear immediately instead of waiting in a moderation queue. (People who abuse this privilege will lose it.)
Second, donors will have immediate access to all Counter-Currents posts. Non-donors will find that one post a day, five posts a week will be behind a "paywall" and will be available to the general public after 30 days.
To get full access to all content behind the paywall, sign up here:
Paywall Gift Subscriptions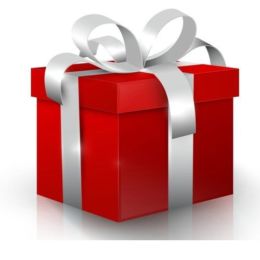 If you are already behind the paywall and want to share the benefits, Counter-Currents also offers paywall gift subscriptions. We need just five things from you:
your payment
the recipient's name
the recipient's email address
your name
your email address
To register, just fill out this form and we will walk you through the payment and registration process. There are a number of different payment options.