911 words
Saturday, October 23rd, Counter-Currents Radio's host Greg Johnson will be joined by Morgoth for two separate segments, the first an hour on Denis Villeneuve's new film adaptation of Frank Herbert's classic Dune, the second an hour on David Lean's classic The Bridge on the River Kwai. And, of course, we will take  YOUR QUESTIONS. Counter-Currents Radio will be streaming on DLive and Odysee at noon PST, 3 pm EST, 8 pm UK time, & 9 pm CET. Send your questions, comments, and donations through Entropy: entropystream.live/countercurrents
Sunday, October 24th, Greg Johnson will join Mark Collett and Laura Towler for the Patriotic Alternative Book Club to discuss his new book The Year America Died, now available in hardcover, paperback, and ebook. Tune in to Laura Towler's DLive channel, https://dlive.tv/lauratowler, at 11 am PST, 2 pm EST, 7 pm UK time, and 8 pm CET.
Sunday, October 24th, right after the Patriotic Alternative Book Club, Nick Jeelvy will be joined on the Writers' Bloc by Josh Neal to talk about his book American Extremist, current events, and YOUR QUESTIONS. The Writers' Bloc will be streaming on DLive and Odysee at 1 pm PST, 4 pm EST, 9 pm UK time, and 10 pm CET. Send your questions, comments, and donations through Entropy: entropystream.live/countercurrents
Friday, October 22, Greg Johnson joined Academic Agent and Endeavour on Academic Agent's YouTube channel to discuss Carl Schmitt's The Crisis of Parliamentary Democracy. You can listen to the replay here: https://www.youtube.com/watch?v=aiKAYeXj-qY
If you'd like to get some background on Schmitt's Crisis, you can listen to an audio version here. Also, read Greg Johnson's essay "Notes on Schmitt's Crisis and Ours."
Our Fundraiser
This year, Counter-Currents is trying to raise $200,000 to sustain and improve our work. Since our last update, we have had 36 donations totaling $4,818. This means we have received a total of 951 donations and a grand total of $123,673.42 since we started our fundraiser on March 10th. Thus we are more than halfway to our goal, with less than one quarter of the year left. We are deeply grateful to everyone who has helped out so far, but we have more than $70,000 to go before we reach our goal . . . and time is running out. Full details about how to give are below.
(1) E-Checks
If you are in the United States, E-checks are the fastest and most convenient way to send money to Counter-Currents. All you need is your checkbook.
(2) Credit Cards
Currently the only way we can take credit card donations is through Entropy, a site that takes donations and comments for livestreams. Visit our Entropy page and select "send paid chat." Entropy allows you to donate any amount from $3 and up. All comments will be read and discussed in the next episode of Counter-Currents Radio, which airs every weekend.
(3) Bank Transfers
It is also possible to support Counter-Currents with bank transfers. Please contact us at [email protected].
(4) Gift Cards
Gift cards are a useful way to make donations. Gift cards are available with all the major credit cards as well as from major retailers. You can either send gift cards as donations (either electronically or through the mail), or you can use them to make donations. Simply buy a prepaid credit card and click here to use it. If you can find a place that sells gift cards for cash, they are as anonymous as sending cash and much safer.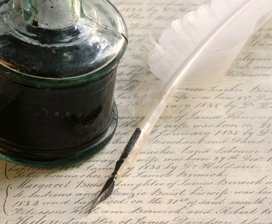 (5) Cash, Checks, and Money Orders
Sometimes the old ways are best. The least "de-platformable" way to send donations to Counter-Currents is to put a check or money order in the mail. Simply print and complete the Word or PDF donation form and mail it to:
Counter-Currents Publishing, Ltd.
P.O. Box 22638
San Francisco, CA 94122
USA
[email protected]
Thank you, Boomers, for keeping your checkbooks, envelopes, and stamps. There are youngsters reading this site who have never written a check or put a letter in the mail.
(6) Bill Payment Services
If you wish to make monthly donations by mail, see if your bank has a bill payment service. Then all you need to do is set up a monthly check to be dispatched by mail to our PO box. This check can be made out to Counter-Currents or to Greg Johnson. After the initial bother of setting it up, you never have to think about it again.
(7) Crypto-Currencies
In addition to old-fashioned paper donations, those new-fangled crypto-currencies are a good way to circumvent censorious credit card corporations.
Click here to go to our crypto donation page.
Click here for a basic primer on how to get started using crypto. Do not, however, use COINBASE. COINBASE will not allow you to send money to Counter-Currents. (Yes, it is that bad.)
(8) The Counter-Currents Foundation
Note: Donations to Counter-Currents Publishing are not tax deductible. We do, however, have a 501c3 tax-exempt educational corporation called The Counter-Currents Foundation. If you want to make a tax-deductible gift, please email me at [email protected]. You can send donations by mail to:
The Counter-Currents Foundation
P.O. Box 22638
San Francisco, CA 94122
USA
(9) Remember Us in Your Will
Finally, we would like to broach a very delicate topic: your will. If you are planning your estate, please think about how you can continue helping the cause even after you are gone. The essay "Majority Estate Planning" contains many helpful suggestions.
Remember: those who fight for a better world live in it today.
Thank you again for your loyal readership and generous support.
Greg Johnson
Notice
: Trying to get property 'ID' of non-object in
/home/clients/030cab2428d341678e5f8c829463785d/sites/counter-currents.com/wp-content/themes/CC/php/helpers/custom_functions_all.php
on line
164