The 2021 Fundraiser & this Weekend's LivestreamDonald Thoresen's "Welcome to Reality"
Greg Johnson
1,500 words
1. This Weekend's Livestream
On Sunday, July 18th, at noon PST, 3 pm EST, 8 pm UK time, & 9 pm CET, Greg Johnson will be joined by fellow Counter-Currents Brain Trust members Millennial Woes and Frodi Midjord to talk about current events and YOUR QUESTIONS, on DLive and Odysee. Send your questions, comments, and donations through Entropy: entropystream.live/countercurrents
2. Our Fundraiser
Counter-Currents is trying to raise $200,000 this year to sustain and improve our work. For the last couple of weeks, there has been a midsummer lull in the fundraiser, but we still received 21 donations totaling $1,170 for a total of 564 donations and a grand total of $71,376.41 since we started our fundraiser on March 10th. That means we are more than 35% of the way to our goal–but of course, the year is more than 50% over as well. We are deeply grateful to everyone who has helped out. Full information on how to donate appears below.
3. "Welcome to Reality": A Classic Fundraiser Appeal from Donald Thoresen
I discovered Counter-Currents very soon after it went online. I cannot remember how I happened to land on it, but my life has not been the same since. Having become a White Nationalist many years prior through independent study and a healthy amount of old-fashioned common sense that they never managed to beat out of me, I had become stuck: Okay, now what? Finding a White Nationalist Website with intelligent writers covering an incredibly wide variety of subjects, with intelligent readers leaving perceptive comments, which was updated daily and didn't look like it was held together by Elmer's glue or infected with rabies, was a godsend. I was energized in a way I hadn't been in a long time, and became even more convinced in the rightness and the urgency of our cause. Counter-Currents made me more committed to our people than ever. For this, I will be forever grateful. I simply cannot imagine being without it. And I know I am not alone.
I remain as energized and committed as I was when I first discovered Counter-Currents, but I am also a regular guy who lives in the same world as you do. I walk the streets with the same people, overhear the same conversations, see the same syllabi, deal with the same Jewish landlords, deal with the same Human Resources departments, suffer through the same propaganda, and feel my pulse race when surrounded by degeneration. It can be depressing, and often one is tempted to deal with it by disappearing into small social media cliques in which the gallows humor of like-minded observers can take away a bit of the sting. This is okay on occasion. But too much of this can make us feel as if none of this is real. This is very dangerous. One very important reason to donate to Counter-Currents is to maintain a sense of the reality of our struggle. A donation is action. It is the transference of your labor into the movement. It is your acknowledgement that this cause is genuine to you, and that you are energized and committed in a way that goes beyond social media, beyond burying your head in a book, and beyond listening to endless podcasts.
We are all aware that things are heating up out there. Whites are under attack across the world. We are being replaced demographically, symbolically, and even historically. They are digging into the past to spit on our graves as they attempt to deny us a future. This is going to get much worse before we win – and we will win. But it will happen sooner and more cleanly with solidarity and financial support for those who are in the best position to march forward with an uncompromising, intelligent pro-white message. Counter-Currents is in this position and deserves your support.
Whenever you hear a fundraiser for PBS, the spokesman will go on and on about how they are only asking "for the price of a cup of coffee." Usually, for the price of a cup of coffee they'll just give you another year of British mysteries with wholesome and hearty hijab-wearing detectives and tough 22-year-old female coroners eating sandwiches over dead bodies, or radio programs about the latest Nigerian lesbian dance troupe's visit to your city. You'll get none of that at Counter-Currents! But they do have a point. For the price of a cup of coffee a week, or your cancelled Netflix subscription (or, of course, more if you are able), you can ensure that Counter-Currents can continue to function as the epicenter of serious White Nationalist discourse. Have you ever noticed that Counter-Currents is almost never mentioned in hit pieces on "white supremacists" or the Alt Right, despite its massive influence? It is because the scum elites are afraid of it. They do not want average whites to know of its existence because it is too smart and too convincing. The average white knows something is wrong in his country, but doesn't know to whom to turn for answers. Your donation will help Counter-Currents reach these people, and to thwart the Jews' and their collaborator rats' attempts at hiding the truth.
You know you should donate, so just do it. You'll feel good. It is money that will go into the hands of people like you who are working tirelessly to protect you, your family, and your descendants, and – as a delightful bonus! – it is money that you will not be able to spend on stupid shit to make people who hate you richer. Truly, that is a win-win situation.
Donate to Counter-Currents because it is a great Website and publisher, and an incredibly important part of the White Nationalist vanguard – but also donate to remind yourself that all of this is real and that all of this actually happening to you, to me, and to all of those people with whom you interact online whose names and stories you will probably never know. Donate to remind yourself that you are part of something important, and that you – you, specifically – are needed in this movement. You are reading this for a reason. You are here, in this age, for this fight. Many of those who share your views have gathered together at Counter-Currents to dismantle the systems of lies and horror set up by our enemies. Help fund their destruction.
4. Our Latest Incentive to Give: Our Paywall
Counter-Currents extends special privileges to those who donate $120 or more per year.
First, donor comments will appear immediately instead of waiting in a moderation queue. (People who abuse this privilege will lose it.)
Second, donors will have immediate access to all Counter-Currents posts. Non-donors will find that one post a day, five posts a week will be behind a "paywall" and will be available to the general public after 30 days.
Naturally, we do not grant permission to other websites to repost paywall content before 30 days have passed.
What will go behind the paywall? The short answer is: stuff you really want to see, including:
Most of my new articles and reviews
The reposts of our weekly livestreams
Selected works by our most popular authors like Jim Goad, Robert Hampton, Spencer Quinn, Collin Cleary, Beau Albrecht, Nicholas Jeelvy, Morris V. de Camp, James O'Meara, Kathryn S., Richard Houck, Margot Metroland, and more.
We generally won't put things behind the paywall that deal with current events. Instead, we will focus on evergreen material that won't seem irrelevant after 30 days.
How do you access these privileges?
To subscribe to the paywall, we need three things from you:
the name you want to appear on your comments (should not be your real name)
an email address (the most secure address does not contain your real name and is from an encrypted email provider like ProtonMail)
your payment
To register, just fill out this form and we will walk you through the payment process. There are a number of different payment options.
If you are in the United States, the easiest way to pay for your paywall subscription is by e-check. It is as secure, fast, and convenient as a credit card. All you need is your checkbook:
Note: To register, you need to do more than just send an echeck payment. You need to fill out the form as well, or we won't know what to do with the echeck payment.
5. How to Send Money to Counter-Currents
Counter-Currents, like all advocates of dissident ideas, depends upon the generosity of readers like you to survive and thrive. If you are a past donor, welcome back. If you are contemplating making your first donation, do it in thanks to the past donors that made it possible for you to find Counter-Currents, and pay it forward so others can experience the same delight in discovery.
There are several ways to help out.
(1) E-Checks
If you are in the United States, E-checks are the fastest and most convenient way to send money to Counter-Currents. All you need is your checkbook.
(2) Credit Cards
Currently the only way we can take credit card donations is through Entropy, a site that takes donations and comments for livestreams. Visit our Entropy page and select "send paid chat." Entropy allows you to donate any amount from $3 and up. All comments will be read and discussed in the next episode of Counter-Currents Radio, which airs every weekend.
(3) Bank Transfers
It is also possible to support Counter-Currents with bank transfers. Please contact us at [email protected].
(4) Gift Cards
Gift cards are a useful way to make donations. Gift cards are available with all the major credit cards as well as from major retailers. You can either send gift cards as donations (either electronically or through the mail), or you can use them to make donations. Simply buy a prepaid credit card and click here to use it. If you can find a place that sells gift cards for cash, they are as anonymous as sending cash and much safer.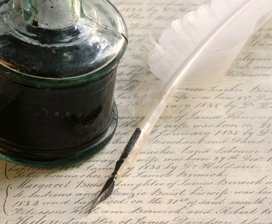 (5) Cash, Checks and Money Orders
Sometimes the old ways are best. The least "de-platformable" way to send donations to Counter-Currents is to put a check or money order in the mail. Simply print and complete the Word or PDF donation form and mail it to:
Counter-Currents Publishing, Ltd.
P.O. Box 22638
San Francisco, CA 94122
USA
[email protected]
Thank you, Boomers, for keeping your checkbooks, envelopes, and stamps. There are youngsters reading this site who have never written a check or put a letter in the mail.
(6) Bill Payment Services
If you wish to make monthly donations by mail, see if your bank has a bill payment service. Then all you need to do is set up a monthly check to be dispatched by mail to our PO box. This check can be made out to Counter-Currents or to Greg Johnson. After the initial bother of setting it up, you never have to think about it again.
(7) Crypto-Currencies
In addition to old-fashioned paper donations, those new-fangled crypto-currencies are a good way to circumvent censorious credit card corporations.
Click here to go to our crypto donation page.
Click here for a basic primer on how to get started using crypto. Do not, however, use COINBASE. COINBASE will not allow you to send money to Counter-Currents. (Yes, it is that bad.)
(8) The Counter-Currents Foundation
Note: Donations to Counter-Currents Publishing are not tax deductible. We do, however, have a 501c3 tax-exempt educational corporation called The Counter-Currents Foundation. If you want to make a tax-deductible gift, please email me at [email protected]. You can send donations by mail to:
The Counter-Currents Foundation
P.O. Box 22638
San Francisco, CA 94122
USA
(9) Remember Us in Your Will
Finally, we would like to broach a very delicate topic: your will. If you are planning your estate, please think about how you can continue helping the cause even after you are gone. The essay "Majority Estate Planning" contains many helpful suggestions.
Remember: those who fight for a better world live in it today.
Thank you again for your loyal readership and generous support.
Greg Johnson