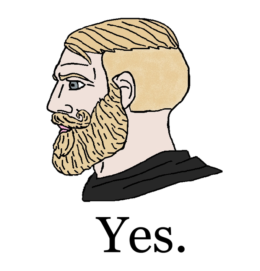 133 words / 2:00:06
On this episode of Counter-Currents Radio, the regular roundtable of Greg Johnson, Millennial Woes, and Fróði Midjord discuss current events and answer listener questions. Topics discussed include:
00:02:00 Most anti-white film or TV show
00:12:30 The "yes" meme
00:20:00 Is the resistance growing underground?
00:38:00 Geldof vs. Bono
00:42:30 The Olympics
00:47:00 Varg on Marxism vs. Duginism
00:54:00 High-brow vs. Low-brow culture
01:07:00 The words "racist" and "racism"
01:13:00 Choosing between undesirable neighbors
01:18:00 The vaxx passport
01:42:30 The lockdown in different countries
01:46:00 Will Antifa be punished after we have gained power?
To listen in a player, click here. To download, right-click the link and click "save as."
Follow Millennial Woes:
Website: https://www.millennialwoes.com/
Linktree: https://linktr.ee/millennialwoes
Telegram: https://t.me/millennialwoes
Follow Fróði Midjord:
Linktree: https://linktr.ee/guidetokulchur
Telegram: https://t.me/guidetokulchur
Website: https://gtkmedia.org/
*  *  *
Don't forget to sign up for the weekly email Counter-Currents Newsletter for exclusive content, offers, and news.