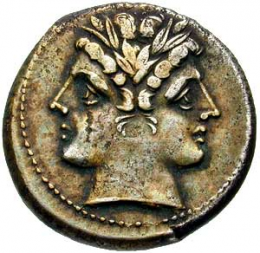 172 words / 1:52:02
To listen in a player, click here. To download the mp3, right-click here and choose "save link as" or "save target as."
Unfortunately, Paul Waggener had to postpone his appearance on Counter-Currents Radio. So, Greg Johnson hosted a solo year-end Ask Me Anything session, answering your questions. Topics discussed include:

If you had a time machine. . .
If you could be any kind of tree. . .
Higher education
Race-mixing in commercials
Jonathan Bowden
New Year's resolutions
Greg's philosophy lectures
Audiobooks
Is it better for Trump to stay in office?
Thoughts on economics
Wignats vs Amnats
March of the Titans
White Nationalist book publishers
Distributism
If you want to support Counter-Currents, please send us a donation by going to our Entropy page and selecting "send paid chat." Entropy allows you to donate any amount from $3 and up. All comments will be read and discussed in the next episode of Counter-Currents Radio, which airs every weekend on DLive.

Don't forget to sign up for the twice-monthly email Counter-Currents Newsletter for exclusive content, offers, and news.