952 words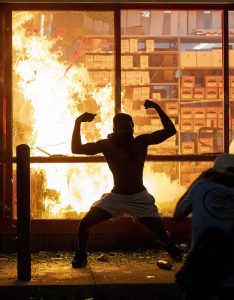 Translated by Timo Hännikäinen
English original here
Mustan ja valkoisen Amerikan täytyy lähteä eri teille. Tarvitsemme rodullisen avioeron.
Poliittinen eriytyminen etnisiä rajoja myöten ei ole jokapäiväinen tapahtuma, ja siihen liittyy yleensä vihaa, väkivaltaa ja verenvuodatusta. Niinpä useimmat valkoiset eivät yksinkertaisesti halua miettiä sitä. Mutta liiankin monet valkoiset ovat aivan valmiita miettimään pienimuotoisempaa eriytymistä, nimittäin avioeroa. Ja tosiaan, tarjoamani malli rauhanomaiselle ja humaanille rodulliselle eriytymiselle on tsekkien ja slovakkien niin sanottu "samettiero".
Jos Yhdysvaltain valkoiset ja mustat olisivat avioliitossa, olisimme eronneet jo ajat sitten. Sama pätee valkoisiin ja juutalaisiin ja mihin tahansa ei-valkoiseen ryhmään. Valkoiset nationalistit ehdottavat yksinkertaisesti rodullista avioeropolitiikkaa.
Laissa tunnetaan kahdenlaisia avioeroja: rikkeellisiä ja rikkeettömiä. Rikkeellisessä avioerossa vähintään toista osapuolta pidetään syypäänä liiton hajoamiseen. Syiksi lasketaan:
puolison pahoinpitely
päihteiden väärinkäyttö
vankilaan joutuminen
uskottomuus
sukupuolitaudin tartuttaminen puolisoon
mielenvikaisuus
puolison hylkääminen
Rikkeettömässä avioerossa kumpaakaan osapuolta ei pidetä yksin syypäänä. Pääasialliset syyt ovat erkaantuminen toisistaan ja sovittamattomat eroavuudet. Sovittamattomiksi eroavuuksiksi lasketaan:
merkittävät persoonallisuuserot
merkittävät erot elämäntavassa
merkittävät erot työ- ja kulutustottumuksissa
luottamuksen puute
vastavuoroisuuden puute
jatkuva kiistely
pitkään hautuneet kaunat
halveksunta
suhteen kyvyttömyys täyttää toisen tai molempien osapuolten emotionaalisia tarpeita
On mielenkiintoista, että niinkin triviaalin oloinen asia kuin erilaiset työ- ja kulutustottumukset voivat olla avioeron peruste. Mutta rahan tienaaminen ja käyttäminen ovat iso osa elämää, ja yhteensopimattomuus sillä alueella voi helposti levitä muuhun elämään ja sekoittaa sen.
Valkoisten ja mustien amerikkalaisten tapauksessa molemmissa osapuolissa on paljon vikaa. Mutta historiallisiin vääryyksiin keskittyminen on ansa, koska ihmisryhmät voivat olla uhreja mutteivät syyllisiä. Kollektiivinen syyllisyys ei tarkoita mitään. Monet nykyiset valkoiset ja mustat yksilöt eivät ole vahingoittaneet toisiaan, joten kollektiiviset historialliset vääryydet eivät riitä syyksi harkita rodullista avioeroa.
Esimerkiksi minun mielestäni mustien orjien tuominen Uudelle mantereelle oli hirvittävä rikos. Mutta en tunne rahtuakaan syyllisyyttä siitä. Ja vaikka mustien läsnäololla Yhdysvalloissa on ollut kielteinen vaikutus elämääni, useimmat mustat yksilöt eivät ole vahingoittaneet minua mitenkään, ja jotkut ovat olleet jopa hyödyksi minulle. Näin ollen toiveellani rodullisesta avioerosta ei ole mitään tekemistä syyllisyyden, syyttömyyden tai minkään moraalisen seikan kanssa.
Rodullinen avioero ei todellisuudessa koske lainkaan yksilöitä. Se koskee ryhmien yhteensopimattomuutta. On keskivertoa parempia mustia jotka hyödyttävät valkoista yhteiskuntaa, ja on keskivertoa huonompia valkoisia jotka huonontavat rotuamme. Mutta yhteiskunnan luonne määräytyy keskiarvon perusteella, ei poikkeusten. Niinpä toiveeni rodullisesta avioerosta perustuu yksinkertaisesti sen myöntämiselle, että valkoisten ja mustien ryhmäkohtaiset erot estävät heitä olemasta täysin tyytyväisiä joutuessaan elämään saman järjestelmän alaisuudessa.
Kaikki rikkeettömän avioeron tavanomaiset syyt pätevät Yhdysvaltain mustien ja valkoisten väliseen suhteeseen: kokonaisuutena roduilla on erilainen persoonallisuus, erilainen elämäntapa, erilaiset työ- ja kulutustottumukset jne. Kun ne joutuvat elämään saman järjestelmän alaisuudessa, nämä erot tuottavat jännitteitä. Triviaalia esimerkkiä käyttääkseni, mustilla on hyvin erilainen ajantaju, ja kun pitkä valkoisten jono muodostuu mustan postivirkailijan rupatellessa luukulla olevan asiakkaan kanssa, seurauksena on katkeruutta. Me olemme katkeria mustille, koska he eivät kykene elämään meidän sääntöjemme mukaisesti, ja mustat ovat katkeria meille koska säännöt ovat valkoisten laatimat.
Näiden ongelmien syynä ei ole historia vaan luonto. Jopa ilman mustien orjuutta ja mustien rikollisuutta — vaikka menneisyys voitaisiin pyyhkiä kokonaan pois ja mustat ja valkoiset voisivat aloittaa uudelleen autiolla saarella — nämä eroavaisuudet aiheuttaisivat uusia hankauksia ja uutta kaunaa.
Mainitut erot huomioon ottaen ei pitäisi olla yllätys, että valkoisten ja mustien välisiä suhteita myrkyttää loputon kinastelu, epäluulo, halveksunta ja pitkään hautunut katkeruus. Vastavuoroisuus on keskeistä moraalisen käyttäytymisen idealle, eivätkä eri tasoiset ihmiset voi toteuttaa aitoa vastavuoroisuutta.
Jälleen, jos tämä olisi avioliitto, se olisi päättynyt eroon jo ajat sitten. Jokainen vastuuntuntoinen avioliittoneuvoja olisi suositellut mahdollisimman pikaista rikkeetöntä eroa, koska sellainen suhde johtaa väistämättä rikkeelliseen eroon kun katkeruus muuttuu vihaksi ja viha väkivallaksi.
Ei pidä paikkaansa, että valkoinen nationalismi perustuisi pelkästään rotuvihalle. Confessions of a Reluctant Haterin kirjoittajana myönnän, että vihalla on kyllä osansa. Mutta on ensisijaisesti huonojen rodullisten suhteiden seuraus eikä syy. Vihaan muita ryhmiä monikulttuurisuuden takia. Puollan rodullista avioeroa koska en tahdo vihata muita ryhmiä.
Useimmat avioeroon päätyvät eivät pelkästään vihaa toisiaan. Oletettavasti he menivät alkujaan naimisiin kiintymyksen takia. Yleensä on siis kyse viha-rakkaussuhteesta. Ja vaikka Yhdysvaltain mustat ja valkoiset pakotettiin yhteen — niin kuin haulikkohäissä — rotujen välille on silti onnistunut syntymään aidon kiintymyksen aineksia. Joten tämäkin on viha-rakkaussuhde.
Mutta joissakin tapauksissa avioeroon ei liity lainkaan vihaa. Molemmat osapuolet vain tajuavat, että olisivat onnellisempia omillaan, ja eroavat sovussa. Sitä paitsi, usein ihmiset pitävät toisistaan enemmän erottuaan. Joitakin ihmisiä on helpompi ihailla välimatkan päästä. Jotkut muistavat miksi alun perin menivät naimisiin. Jotkut jopa tekevät saman virheen kaksi kertaa.
Puolisot pysyttelevät onnettomassa ja jopa väkivaltaisessa liitossa pääasiassa siksi, etteivät usko omalla onnellisuudellaan olevan väliä. He uskovat, että heidän velvollisuutensa Jumalaa, yhteisöä tai sukua kohtaan ovat tärkeämpiä. Tai sitten he uskovat ansaitsevansa onnettoman elämän, koska tuntevat syyllisyyttä ja arvottomuutta. Avioero on oikeutettu vain, jos yksilöllinen onni on oikeutettua.
Sama pätee myös huonoihin rotujen välisiin suhteisiin. Valkoisista ei koskaan tule vapaita ennen kuin uskomme, että meillä on oikeus olla onnellisia ja kukoistaa, eikä vain täyttää kolmannen maailman vatsoja ja alusastioita.
Kun Barack Obama sievistelevästi muistuttaa valkoisia vuosituhannen takaisten ristiretkien oletetuista kauheuksista ISIS-uutiset synnyttäessä halua eristäytyä islamilaisesta maailmasta, tai kun juutalaiset traumatisoivat lapsiamme holokausti"kasvatuksella", meidän täytyy tajuta keitä he ovat: väkivaltaisia puolisoita jotka väittävät että olemme arvottomia, ettemme ansaitse onnea. He haluavat pitää meidät alistavassa, riistävässä, loismaisessa suhteessa.
Ei ole mitään säädyttömämpää kuin omatunnoton ihminen, joka riistää muita heidän omantuntonsa takia ja heidän omaatuntoaan hyväksikäyttäen.
Valkoiset nationalistit eivät yleensä suosi avioeroa. Uskomme korkeiden avioerolukujen johtuvan siitä, että ihmiset ovat liian individualistisia, haluttomia kompromisseihin ja ihmisenä kasvamiseen. Mutta siitä huolimatta myönnämme, että yksilön onnella on edelleen väliä, että jotkut liitot eivät kovasta yrittämisestä huolimatta toimi ja että niiden purkaminen on kaikkien etu.
Haluttomuutemme hyväksyä avioeroa ja halukkuutemme pelastaa jopa tuhoon tuomitut avioliitot tuo välillä mieleen valkoiset liberaalit, joista monet yrittävät saada monikulttuurisuuden toimimaan samankaltaisista aivan hyväksyttävistä syistä.
Kuitenkin valkoiset liberaalit ovat myös valmiita — kenties liiankin valmiita — hyväksymään avioeron yksilön onnen perusteella. Meidän on valjastettava tämä taipumus omaksi eduksemme. Valkoinen nationalismi tuntuu paljon vetoavammalta, jos oma väkemme tajuaa että monikulttuurisuus on avioliittohelvetti.
Enjoyed this article?
Be the first to leave a tip in the jar!