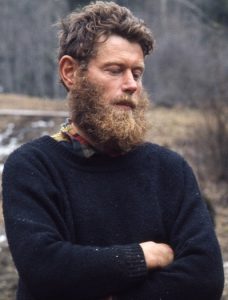 150 words
Finnish "eco-fascist" Pentti Linkola turns 87 today. Along with Savitri Devi, Linkola is one of the few figures in the post-War ecological movement to take openly Right-wing positions, rejecting liberal egalitarianism and democracy and advocating eugenics.
To learn more about Linkola's life, work, and relevance to the New Right, I recommend you read his book Can Life Prevail? A Radical Approach to the Environmental Crisis, trans. Eetu Rautio and Olli S. (Integral Tradition Publishing, 2009).
I also recommend the following works on this site:
By Linkola
"Bull's Eye" (on 9/11)
"Citations choisies" (in French)
About Linkola
Diord Fionn, "Pentti Linkola's Can Life Prevail?"
Derek Hawthorne, "In Praise of Pentti Linkola"
Greg Johnson, Interview on Eco-Fascism (Translations: Czech, French)
Related to Linkola
Chad Crowley, "Towards a New European Palingenesis"
Finally, I recommend "The Ecosins of Pentti Linkola," a short documentary/interview on YouTube which has English subtitles.