The Counter-Currents 2018 Fundraiser
We Made It!
Greg Johnson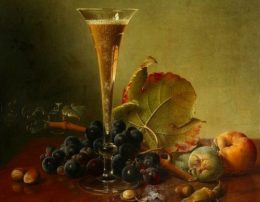 125 words
The grand total for our 2018 fundraiser is $80,645.99. Over the last couple of days, like the vast flotilla of tiny boats that came to the rescue at Dunkirk, we received 83 donations ranging from 38 cents (a BTC donation that cost $1.18 to send!) to our $5,000 matching grant. I will be sending personal thank you notes, but I want to thank everybody who gave this year here as well.
I came down with a nasty cold and went to bed very early, with the outcome still undetermined. But I knew we would make it. I woke up shortly after the midnight PST deadline to find and relay the good news.
Thanks again, Happy New Year, and prepare yourself for Counter-Currents' best year ever.
Greg Johnson
Editor-in-Chief