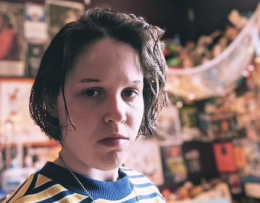 1.026 slov
English original here
V pondělí (27. března 2023) ráno osmadvacetiletá Audrey Haleová rozstřílela zámky vstupních dveří náboženské školy ve městě Nashvillu (jižanský stát Tennessee). Během následujících 14 minut zabila trojici devítiletých školáků a tři dospělé, shodou okolností bylo všem něco přes šedesát. Na místo brzy dorazili policisté, kteří ji zastřelili, a tak zabránili dalšímu vraždění. Co se vystřílených škol týká, byl tento případ pro establishmentový narativ nanejvýš "nešikovný".
Střelci ve školách přece nemají být ženy a už vůbec ne transky. Ve všeobecném povědomí jsou navíc transky muži, kteří se považují za ženy, nikoliv naopak. A křesťané mají správně útočit na transky, ne naopak.
Co snad může celou situaci z hlediska oficiální linky trochu zachraňovat, je skutečnost, že Haleová byla běloška, použila střelnou zbraň, léčila se s "psychickou poruchou", její křesťanští rodiče "nedokázali přijmout", že se označovala za muže a že jeden ze zabitých dospělých byl černoch. Jinak byl ale pro oficiální narativ celý incident řádnou polízanicí.
Sama Haleová jako malá tuto drahou soukromou presbyteriánskou školu pro děti ve věku asi od čtyř do dvanácti let navštěvovala. Před svým činem tato strádající umělkyně stále žila v domě svých rodičů v hodnotě 700 tisíc dolarů (přes 15 milionů Kč).
Podle náčelníka nashvillského policejního sboru Johna Drakea – který je, jako dnes snad všichni policejní náčelníci v Americe, černoch – mohl sehrát svou roli při motivaci k činu "odpor" Haleové, která sem musela jako dítě chodit:
Máme v rukou manifest a některé další materiály, které souvisejí s tímto datem, s tímto incidentem…. (Haleová) se identifikuje jako trans, ale zatím jsme stále na začátku vyšetřování okolností k toho, jestli to všechno mělo nějakou souvislost s tím, co se stalo… Mluvili jsme s oběma rodiči. Prohledali jsme dům a našli tam dvě další zbraně a mapy, které ukazují na možné zvažování jiných terčů… Máme důvodné podezření, že byly zamýšleny další útoky: na rodinné příslušníky a jedno z obchodních center tady v Nashvillu, k nimž naštěstí už nedošlo.
Policie odmítla manifest zveřejnit, prý kvůli "probíhajícímu vyšetřování". Podle New York Post slíbil jeden z nashvillských radních, že dojde k jeho "zveřejnění, až FBI a její expertní týmy zanalyzují jeho obsah."
Skoupé informace o případu, zejména obsahu manifestu, samozřejmě nijak nebrání hlasitým ideologům všech odstínů názorového spektra, aby sprintovali ke spekulativním závěrům, utvářených v prvé jejich vlastním konfirmačním zkreslením.
Z toho, co jsem byl schopen slepit z dosud zveřejněných střípků informací, se zdá, že Audrey Haleová byla "trans" jen tom smyslu, že začala používat mužská zájmena a označovat se jménem "Aiden" – což je jen tak mimochodem ta vůbec nejstereotypnější volba trans-osob ve směru žena-muž. Podle všeho si ale začala říkat " Aiden" celkem nedávno", ani ne před rokem. A z příspěvků na sociálních sítích, předtím než by smazány z éteru, je zřejmě, že při tom nepřestala užívat ani své původní jméno Audrey.
Zatím jsem neviděl žádné důkazy, že by Haleová procházela testosteronovou terapií nebo prodělala nějaké chirurgické zmrzačení, takže byla nejspíš teprve v zárodečných stádiích trans-cesty. Kdybychom to chtěli přirovnat k ježdění na kole, nejistě se třásla na stroji s pomocnými tran-lečky.
Dnes ovšem k tomu být "trans" stačí prosté prohlášení – "jsem chlap!" – a voilá, je z vás chlapík.
Trochu možná zarazí, že většina médií se ve svém pokrytí střelby užíváním jejího rodného jména dopouští smrtelného hříchu "deadnamingu". Co hůř – pokud vám tedy tyto věci přijdou problematické – stále o ní hovoří jako o ženě a s pomocí ženských zájmen.
Skoro jako by vážně nechtěli příliš rozmazávat zprávu o transce vraždící v křesťanské škole.
Problematické, jak se dnes často říká, může být i to, že k masakru došlo v Tennessee, tedy státu v posledních týdnech vystavenému ohnivé smršti nenávisti trans hnutí za postavení "kabaretních" představení pro děti mimo zákon.
Podobně problematicky bychom mohli vnímat i skutečnost, že žijeme ve světě, kde se rázným mávnutím ruky odmítá "bělošská genocida", ale kde se akademické, mediální i vládní hlásné trouby jednotně staví za šílenou a statisticky neodůvodnitelnou představu, že pouhým prohlášení v duchu "muži jsou muž a ženy jsou ženy" se mluvčí podílí na imaginární hrozbě "trans genocide".
Už pěkných pár (desítek) let jsem pevně přesvědčen, že celé trans šílenství není nic jiného než vědomý demoralizační program s cílem psychologicky zlomit lidi tím, že je donutí "mlčet tváří těm nejzjevnějším lžím", jak Theodore Dalrymple kdysi slavně popsal politickou korektnost. V roce 2011 jsem k tomu napsal esej "Císařovo nové tělo".
Přestože se považuji za člověka s celoživotní fascinací naší schopností podvolit se společenskému tlaku, bez ohledu na to, do jaké absurdity "zjevná lež" může dorůst, samotného mě překvapilo, kolik lidí poslušně přijalo nový pořádek, přestalo užívat slova jako "transvestita" a postavilo se na pozici, že jakákoliv podoba legitimní skepse není nic jiného než "nenávist" a iracionální "fobie".
Už tehdy jsem věděl o tom, že Obvyklí podezřelí se pokoušejí dostat chirurgickou změnu pohlaví na seznam úkonů proplácených zdravotními pojišťovnami, tak aby nenapravitelní plátci daní jako třeba moje maličkost byli nuceni zacvaknout účet za sexuální přeludy jiných.
Ale přisámbůh, nikdy bych si nedokázal představit, že v následující desetiletce doroste trans šílenství do tak obludných rozměrů zjevené pravdy, již pod hrozbou naprosté společenské i finanční exkomunikace nelze zpochybnit. Neočekával jsem ani přeonačení celého konceptu "duševního zdraví" do té míry, že medicinské i psychiatrické odvětví přestanou považovat genderovou dysforii za halucinaci, již je třeba léčit – dnes se z přeludu stala pravda a "vyléčit" je třeba pohlavní orgány, s nimiž se člověk narodil.
A až do včerejška jsem setrvával blaženě nevědomý, že odhadované náklady na chirurgickou úpravu pro odhadovaný skoro půldruhý milion amerických transsexuálů by přesáhly 200 miliard dolarů – což je "víc než celé filmové odvětví dohromady". Navíc k tomu ještě nepočítáme následnou doživotní hormonální kůru.
Dost možná tak celá ta nekonečná psychóza a únavnost spojená s lidmi, kteří ve svém poblouznění z plna hrdla popírají pohlavní orgány, s nimiž se narodili, představuje součást státem posvěcené demoralizační kampaně.
Co jsem ovšem plně nedocenil, je podíl farmaceutické a chirurgické lobby na celé hanebné záležitosti. Při snaze porozumět něčemu na první pohled zcela nesmyslnému se zpravidla osvědčí položit si otázku "Cui bono?"
S jistotou lze k masakru v Nashvillu zatím říct jen to, že Audrey Haleová byla žena, která zavraždila půltucet lidí. Užívaní maskulinních zájmen ani maskáče, které si ve svůj velký den oblékla, z ní chlapa nedělají.
This translation originally appeared at Delian Diver.

*  *  *
Counter-Currents has extended special privileges to those who donate $120 or more per year.
First, donor comments will appear immediately instead of waiting in a moderation queue. (People who abuse this privilege will lose it.)
Second, donors will have immediate access to all Counter-Currents posts. Non-donors will find that one post a day, five posts a week will be behind a "Paywall" and will be available to the general public after 30 days.
Third, Paywall members have the ability to edit their comments. 
Fourth, Paywall members can "commission" a yearly article from Counter-Currents. Just send a question that you'd like to have discussed to

[email protected]

. (Obviously, the topics must be suitable to Counter-Currents and its broader project, as well as the interests and expertise of our writers.)
To get full access to all content behind the paywall, sign up here:
Paywall Gift Subscriptions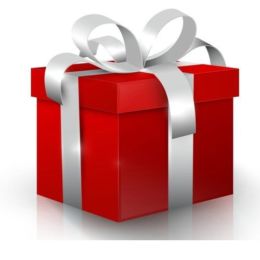 If you are already behind the paywall and want to share the benefits, Counter-Currents also offers paywall gift subscriptions. We need just five things from you:
your payment
the recipient's name
the recipient's email address
your name
your email address
To register, just fill out this form and we will walk you through the payment and registration process. There are a number of different payment options.
Enjoyed this article?
Be the first to leave a tip in the jar!