The French Emperor, the German Nutcracker, & the Russian Ballet

Part 2
Kathryn S.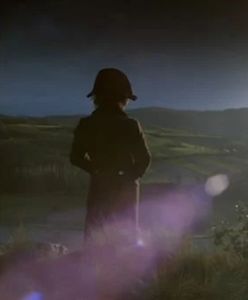 4,031 words
Part 2 of 2 (Part 1 here)
II. To Winter Wonderlands
The road through the Almond and Raisin Gate led Nutcracker and Marie to Rock Candy Mountain and the Christmas Woods, Bon-Bonville, Marzipan Castle, and Jamburg. Upon crossing Lemonade River, six monkeys in red vests began "playing the most beautiful Turkish military music," while they walked "farther and farther on multicolored tiles, which, however, were nothing but nicely filled lozenges." Out of a wondrous shady grove that opened on both sides, they could see into the Christmas Forest, its "dark foliage" glowing brightly with gold and silver fruits hanging off the branches like ornaments. "Stems and stalks had decorated themselves with ribbons and bouquets like merry marital couples and cheerful wedding guests." When the occasional "orange scents billowed like zephyrs, then the twigs and leaves all hummed" in pleasing harmony, and "the tinsel flapped and fluttered so thoroughly that it all sounded like jubilant music, which had to accompany the sparkling lights."[1] Blissful and enraptured at this sugary feast for the senses — a child's wildest dreams fulfilled — Marie exclaimed, "Ah, Candy Land, Candy Land! How beautiful it all is!" My Dear Demoiselle, her Nutcracker Prince kissed her fingers, "Let us proceed to the capital of Jamburg!"
And oh, what a place, what a city! On its streets were "elegant ladies and gentlemen, Greeks and Armenians, Jews and Tyroleans, officers and soldiers and preachers and shepherds and buffoons — in short: every kind of person to be found in the entire world." It certainly read as if Hoffmann based this never-never land on a highly romanticized version of Tchaikovsky's multinational Russian Empire. The visiting "Grand Mogul" himself was carried "on a palanquin, escorted by ninety-three grandees and seven hundred slaves" — a polyglot, Asiatic cacophony that Hoffmann hinted might not be the literal bed of roses and sweetmeats on which this fantastic kingdom built its sugar-coated towers. Across the bazaar, the fish guild, some 500 heads strong, was holding its parade at the same time
that the Turkish Grandee had the idea of riding across the marketplace with three thousand Janissaries followed by the huge pageant of the opera . . . [and] just as the crowd charged toward a [gigantic] layer cake, singing and beating their drums . . . What pushing and shoving and driving and squealing! Soon there was also a lot of yammering! For a fisherman had lopped off a Brahmin's head in the mob, and the Grand Mogul was nearly run over by a [clown].[2]
The riot in Jamburg grew "wilder and wilder, and the participants were already starting to lunge into" and beat one another. Just when Marie began to worry for their safety, "a very dazzling bell was pealed" thrice, the ringer crying "aloud: 'Confectioner! Confectioner! Confectioner!'" The shoving match promptly subsided, and each man continued to go about his business much calmer than before. This was, of course, Hoffmann's impish reference to religion and the tyrannical powers that such a heterogeneous society needs to maintain any sort of order, for "Confectioner," the Nutcracker explained to his charge, was their "name for an unknown but very ghastly power that [they] believe[d] [could] do whatever [he] like[d] to a human being. It [was] the doom hanging over this small, cheerful [city]." So frightened of this entity were its multicultural residents "that the mere mention of [his] name [could] silence the loudest tumult."[3]
Tchaikovsky would translate this "tumult" into the Second Act's ballet des nations, a more orderly showing of stereotyped nationalities that each took their polite turns: the Arabian, Spanish, Chinese, and Russian numbers for the diversion of the Sugar Plum Fairy's distinguished guests. Three of them were also nations that Napoleon had sought to conquer, and who is to say if the Celestial Mountains would have stopped him from seeking the old Silk Road winding deep from within the Celestial Kingdom, had not the Russian Empire of the East checked his progress there? Ambition will take man — especially white man — as far as ruin allows. Reality, it seemed, only "allowed" so much fantasy, before "Marie plunged down from an immeasurable height. Now that was a jolt! She opened her eyes and found herself" home again and "lying in her little bed."[4] What a rude awakening after such sweet visions of imperial gumdrop grandeurs and castles floating in a cotton candy sky! For his part, the Nutcracker had returned to his former, clunky wooden self with perhaps a new and special gleam in his oversized eyes that Marie hadn't noticed before their midnight rendezvous.
* * *
Though Napoleon's Russian expedition was as multinational and laced with the Oriental exotic as Marie and her Nutcracker's journey through caramel kingdoms, his army instead walked through "a kingdom of the dead." Like Hoffmann's fictional heroes, in Germany Napoleon had "traversed . . . between a double lane of kings, and princes bowed in an attitude of adoration." He found them at "Mainz, at Wuerzburg, at Bamberg, and his advance might be compared to the royal progress of an Asiatic potentate." Along the roadside, country folk saluted him, and "during the night the route over which the imperial carriages passed was illuminated by . . . an extensive line of fire in his honor" — perhaps to recall the eternal flames once favored by Roman emperors. At Dresden he had the "attendance of [other emperors], kings and reigning princes, . . . while high German dignitaries waited on him at the table."[5] It would be the last time such a sycophantic display would so indulge Napoleon's vanity. The words of Mercury are harsh after the songs of Apollo.[6]
Indeed, the adventure would end with all his company having become numb "shades of death," indifferent to "the piteous crying" of their fellows left behind.[7] The bounteous plenty of Nutcracker's fairy realm contrasted with the severe privations that plagued the soldiers of 1812. Once they crossed the Nieman, no flowing brooks or refreshing lemonade rivers satisfied sojourners' thirst, for "in order to obtain water for drinking and cooking, holes were dug into the swamps three feet deep in which the water collected." The sludge they scooped up "was reddish-brown with millions of little red worms so that it had to be bound in linen and sucked through with the mouth."[8] And these they considered lucky finds. Others were reduced still further to drinking the urine of their horses. Before the army of the West even made it to the holocaust of Borodino, heat exhaustion, famine, and typhus had reduced it to less than a quarter of its original numbers. The Russians were implacable in this regard, burning vast tracts of their own territory, so that the French-led coalition would find nothing but desert on which to subsist. Neither the dusty summer, nor the "winter wonderland," the latter so key to its balletic counterpart, held any charms for the Grande Armée.
It galled the Russians that, after Borodino, the French army marched virtually unopposed into Russia's traditional holy capital of Moscow,[9] the city inhabited by the old Russian nobility. If they could not have it, then no one would. The Governor-General of Moscow, Fyodor Rostopchin, was determined to make Napoleon's stay there as miserable as possible. On September 14, at two o'clock in the afternoon, Napoleon's entourage crested a hill above Moscow and found the city "spread out before them like a gleaming carpet embroidered with gold and silver." The midday Sun made "the magnificent city twinkle and shine [with] a thousand" hues.[10]
General Philippe Paul, comte de Ségur recalled that at the sight of this "gilded" capital, which "unit[ed] Europe and Asia, this majestic meeting place of the opulent, the customs, and the arts of the two fairest divisions of earth, [they] stood in proud contemplation." It had not "the slate-and brick-colored" look of cities in Germany, or even of "the darkly romantic skyline of Paris."[11] No, it was a riot of colors and shapes, "a city of turrets and steeples and cupolas in shades of blood red, sky blue, and the dominant jade green." Delighted with its "richness and alien forms," the men ran forward "and broke out in spontaneous applause, [cheering], 'Moscow! Moscow!'" Soon the whole army took up the cry, while officers and their men "clambered on to the heights in order to gaze at the famous city, destined perhaps to be the new boundary of the French Empire." The effect of the balconies and terraces of the palaces, the monuments, and especially the belfries combined to realize "one of those beautiful cities of Asia which [they] had hitherto supposed to exist only in the imagination of the Arabian poets."[12] From the Poklonnaya Gorà (Pilgrim's Hill), Napoleon and a group of delighted marshals "feasted [their] eyes upon the spectacle" of lustrous taffy-domes. For just a moment, the surviving soldiers "felt that the bestial campaign had been transformed by this exquisite prize."[13]
It looked like a fantasy, and it was. Once the conquerors entered the city, they found "the mansions and streets . . . empty," and not "a single Russian official" could be found "to bring to the emperor." Ominous graffiti scribbled on walls read things like: "Good-bye," and "Farewell, delightful haunts that I leave with so much sadness!"[14] Before Napoleon could ensconce himself at the iconic Kremlin, the few government agents left in Moscow released their convicts, instructing them to put the entire city to the torch – a task these ruffians were only too glad to perform. Of all the atrocities or misfortunes that befall great cities, perhaps the most disturbing to this student who delights in old, unique, and beautiful treasures — libraries of books, collections of art, pages of dusty archives whose writers are long dead, but whose words still live, and all of which are irreplaceable — is inferno. Fire: the physical and spiritual means our universe has devised for complete obliteration. Can one whose first love is Western culture meditate for any length of time on the Library of Alexandria and its fate, or on the leveling of so many ancient sites during the world wars, without feeling the ache of marrow-deep despair and regret?
Napoleon and his men found themselves trapped by their own conquest, for they'd won a city of ash and few provisions — an unsustainable winter headquarters. Nevertheless, for weeks Napoleon waited in this burned-out shell in anticipation of a message from the Tsar, whom he hoped would see reason and seek terms of settlement. In vain. Facing the prospect of a looming six or seven months of bone-chilling cold and cornered deep in enemy territory, Napoleon finally ordered the Grande Armée out of Moscow in mid-October. The next two months would become legendary for the kind of extreme mass suffering almost unique in the annals of Western history, for our universe has also invented something crueler to the organism than inferno, and that is the frost. Ice and heat death: Its devices are much slower; its arts of degeneration, hour by hour, degree by degree, hold up a frozen mirror to witnesses as they watch all human sensibilities and pretensions waste into animal — then less than animal — natures[15] around them; lumps of flesh hardly sentient at all. Lice literally ate men raw to the revolting point that scratching off whole chunks of flesh often produced sensations of relief. When reading about the 1812 Winter Retreat, we begin to understand what "retreat" can really mean.
Not long after setting out from the seat of their still-born triumph, the army noticed a light snow begin to fall. By the time they reached the fetid fields of Borodino once more — many of the bodies of their comrades still lying unburied in sad, rotten clumps — the temperature had plunged below freezing. It would eventually drop to -30 or -40 degrees Fahrenheit. Few had the winter gear necessary to weather such a march, for they'd set out from Germania and then Poland with great expectations of a 20-day lark that would stretch no further than Russia's extreme western hinterlands. Thousands of men and camp followers died with each passing day. Even greater numbers descended into a kind of fugue state, their "bodies [becoming] shriveled and wrinkled." Men, once "models of bodily and mental strength, hardened in war," now staggered along, leaning on a stick. They wailed and lamented in "childlike [fashion], begging for a piece of bread, and if something to eat was given to them they burst out in really childish joy, not seldom shedding tears." The pinched and pale "faces of these unfortunates were . . . strangely distorted. Lads resembled men of 80 years" and presented "a cretin-like appearance; the lips were bluish, the eyes dull, without luster, and constantly lachrymal; the veins very small, scarcely visible; the extremities cold; the pulse could not be felt . . ."[16] These descriptions told of proud, white men — perhaps the most evolved race on the planet — descending into primitivism in both mind and body; resembling, in fact, earlier hominids or less advanced, less comely races of people. All traces of civilization retreated amid such scenes, while feebleness of the mind, vermin-filled clothing, and frostbite-blackened faces and wrinkles caused handsome specimens of manhood to lose their looks and individuality to an ape-like appearance and manner. The only morality was survival; the only concern was the next half-shod step.
According to one victim, "Nostalgia," and not just the cold became paralyzing. The army was but "three days from Smolensk when the heavens became dark, and snow began to fall in great flakes, in such a quantity that the air was obscured" (imagine wandering in the wild, with hardly any coverings or shoes during this latest Arctic "Odin Bomb" that swept the country last week). The "northern wind blew impetuously into the faces of the soldiers and incommoded many who were no longer able to see. They strayed, fell into the snow" — an event that almost always resulted in a permanent faint. Disbanded and hopelessly scattered "regiments were reduced to almost nothing by the loss of men continually left behind, either on the roads or in the bivouacs."[17] A Württemberg conscript recounted that "because . . . [his] hunger became too violent, [he] took along the pot [that he] carried," then stationed himself "beside a horse that was being shot, and caught up the blood from its breast." After filling the cup with the poor beast's blood, he "set [it] on the fire, let it coagulate, and ate the lumps without salt" or complaint.[18] At the Beresnia River, the same author watched unimaginable scenes of horror as 400 engineers spent nearly two days in the ice-cold water in order to construct two bridges for Napoleon's ghost army to cross, while the great general himself resolutely encouraged them and supplied them with wine. In this endeavor, the engineers succeeded at the cost of their own bodies, for they died almost to a man.
On top of this excruciating misery, the Russian forces, and especially their cavalry hordes (resentful peasants were also some of the worst tormentors), nipped their cold-numbed heels and bit into the exposed flesh of the Western Army the entire way. The Cossacks[19] in particular inspired fear and loathing in equal measure (because they only ever seemed to be attacking or running away); their horsemen operated within a code of conduct that was inscrutable to Westerners, capable one moment of extreme generosity, and the next extreme cruelty — the unpredictable "Asiatic" temperament on graphic display, or so the soldiers from the more settled regions of Europe imagined. To the professional, highly-regimented invading army, the "strategically brave" harrying and voltigeur tactics of resistance will always appear "unfair," or craven. They are, however, effective.[20]
Cossacks especially seemed to value showmanship, theatrics, and feats of colorful daring — a people ideal for adapting to the stage. The flamboyantly-dressed cavalry General Marshal Murat, King of Naples, became an icon for whom they lived in hopes of capturing alive, simply because they found his flowing curls and plumed hat irresistible. Karl Schehl, a young German, recalled his experiences as a prisoner of war among them; how one Cossack, who had spied a gold ring on his finger, raised his saber to cut off the boy's hand, thinking it too much trouble to remove the jewelry "the natural way." Only a "terrible blow" to the Cossack's face dealt to him by an intervening officer prevented the brutality. Schehl was systematically "deprived of his uniform, his breeches, his boots," then left standing nearly naked and barefoot in the cold, not daring "to approach the bivouac fire." As his Cossack captors were rummaging in one of his pillaged pockets, they gave shouts at having found a clarinet. This discovery "gave them great pleasure," and they "induced their captive to play for them." Schehl could hardly refuse. There in his "scanty costume" and "chilled to the bone," he serenaded and danced for them as if entertaining an audience at a surreal and shabby ballet.[21]
After the performance, the Cossacks "came to offer him garments, a regular outfit for the Russian winter. They gave him food to eat and did all they could to show their appreciation of the music." What a rapid reversal of fortune within two or three hours! Before his capture at noon, Schehl rode "a good horse, with considerable money in Russian bank notes and a valuable gold watch in his possession, all brought from Moscow." Then, at 1 p.m., "he stood dressed in a shirt only, with his bare feet on the frozen ground." At scarcely after 2 or 3 p.m., "he was admired as an artist by a large audience that gave him warm clothes . . . protection against the danger of freezing to death, and a place near the fire."[22] Who were these fierce, mustachio-twirlers who could be tamed with a few pretty jigs? Simply that — horse raiding cultures are often dancing cultures, and are happily seduced by the prancer, in all his forms.
The "Trepak Dance" in the Second Act of Tchaikovsky's Nutcracker paid deliberate homage to this group of men, and this proudly half-savage "Russian-ness" (though Russian and Cossack are hardly the same, musicians and tsars loved to play at "ataman"). One among the national dances, the Trepak or Russian Dance, "involved jumping through a hoop," the music "not only molto vivace but also in médias res," launching the melody boldly and squarely on the first beat. In the nineteenth century the Trepak was linked, not only with Russian identity, but also with the Cossacks and their physical prowess. The Nutcracker's Trepak, with its "tongue-in-cheek boisterousness, was the nationalist counterpart" to the Orientalizing and effeminate Arabian and Chinese numbers that came before it. Its energy "singularised Russia among all the nations represented on stage" and emphasized, through its physicality and unique energy, qualities that Tchaikovsky and the Tsar wished to associate with the national character.[23]
Legend has it that Marshal Michel Ney, heroic throughout the ordeal that would have made the quest for Mordor's Mount Doom seem like child's play in comparison (to say nothing of Nutcracker's "Dance of the Snowflakes"), fired the Grande Armée's final shot — probably at a Cossack — before recrossing the Niemen River-portal on December 14, 1812. All in all, it was a wonder that Napoleon escaped; a wonder that anyone managed to stagger out of Russia alive. To those who did not make it, but fell and made their graves in Tsardom, "sounds became less and less audible, and the pounding of [the] mortar also sounded more and more distant." A snow-silvery "gauze . . . enveloped" them, before they felt "raised up higher and higher," into the hyperborean sky; but sunk lower and lower into the foreign, frozen ground.
III. To the Ends of the Earth
Curious things can happen to disasters over time. They can become fairy tale fodder for children: the worst plague in human history can become the basis for a playful dance; man-eating wolves may morph into romantic heroes; bloody wars serve as inspiration for magical fantasias. Folktales are a medium through which we can present difficult subject matter to children, taking away much of the cruel, horrific facts and replacing them with allusions and symbols, all the while never quite ridding these new stories of their original darkness. Almost all literature of this kind is at heart about death; the "portal" in fiction is a means to escape mortality. And since winter is a symbol of dying, our fairy tales set during the fourth season are especially evocative; the fact that their plots so often revolve around children may seem paradoxical, but characters' youthful innocence and uninhibited imaginations actually heighten, rather than blunt, the theme.
This creative tension is also what makes ballet such an effective visual means of illustrating war, removing the gore but not the titanic drama; converting the pas de charge with the pas de deux. If Hoffmann's 1816 novella was a text obviously influenced by the Napoleonic Wars, then Tchaikovsky's preoccupation with those wars, and particularly with the 1812 campaign (for which he is famous for composing an overture), was equally telling. Napoleon once remarked that a commander "[only] has a certain time for war,"[24] and after his glorious "March of the Eagles,"[25] he predicted that "his time" to retire from the battlefield was drawing near. He then proved himself correct — by ignoring his own advice. Likewise, one has only "a certain time" for dance — especially to practice the sinew-contorting etherealism of ballet; there was "a certain time," too, for childhood dreams and belief in sugar plum fairies. And even with the knowledge — because of the knowledge — that we have only "certain time[s]" for things, these fantasies grasp at eternity.
In some versions, Marie/Clara returned to her Nutcracker's fabulous land across the Lemonade River, one without passage of age or corruption. Napoleon, meanwhile, sailed beyond the Sundering Sea and to a remote isle to die. In the words of Marshal Ney, the grand coalition turned on its former master, then "chained [him], like Prometheus to a rock, where the memory of [his] own greatness would gnaw [him]." Ah, memory, it does strange things and plays cruel tricks on us all. In most Nutcracker performances, Marie never found her way back, but only shivered alone in her bed — not from the winter chill, but from a sweet and sometimes frightening memory. And Marianne? She "cannot think of him without trembling, and in her trembling, as much as she regrets it, she is afraid of him, she is afraid of the longing that she still has for him," that "funny little" Corsican who was once her leading man.[26]
* * *
Like all journals of dissident ideas, Counter-Currents depends on the support of readers like you. Help us compete with the censors of the Left and the violent accelerationists of the Right with a donation today. (The easiest way to help is with an e-check donation. All you need is your checkbook.)
For other ways to donate, click here.
Notes
[1] Hoffmann, 93-94.
[2] Ibid, 100.
[3] Ibid, 100-101.
[4] Ibid, 104.
[5] Rose, 8-9.
[6] A reference to Shakespeare's Love's Labour's Lost.
[7] Jakob Walter, A German Conscript with Napoleon, Recollection of the Campaigns of 1806-1807, 1809, and 1812-1813, Otto Springer, ed. (Lawrence, Kansas: University of Kansas Department of Journalism Press, 1938), 41. Walter's account of his 1812 experiences was particularly enjoyable; he does not dwell on battlefield commanders or great-stage politics, but his concern is with the common soldier, the sights he saw as he traveled across Europe, and his trial by fire and ice.
[8] Ibid, 23.
[9] During and after Peter the Great's reign, the official capital moved to St. Petersburg; however, most Russians still considered Moscow to be their true, spiritual capital in the nineteenth century.
[10] Labaum, 89.
[11] Comte de Ségur, An Aide-de-Camp of Napoleon: Memoirs of General Count de Ségur of the French Academy, 1800-1812 (New York: D. Appleton & Co., 1895), 300. Based on the text, Ségur harbored bitter feelings toward his former commander, but this negative tone may have been exaggerated for the benefit of his English publisher and audience.
[12] Vereshchagin, 191.
[13] Labaum, 88.
[14] Ibid, 89.
[15] The fate of the animals, and especially horses, on this failed expedition toward, into, and away from Moscow was no less tragic and sometimes even more affecting. I simply had to skip over the worst of these stories.
[16] Rose, 52-65.
[17] Ibid, 66.
[18] Walter, 59.
[19] The Cossacks were/are a Slavic people residing near the Black/Caspian Seas, in Ukraine and southern Russia; until very recent times, they lived semi-nomadically and were renowned horsemen — the perfect population from which to recruit irregular cavalry.
[20] See the Second Punic War's (218-201 BC) underappreciated Fabian Strategy.
[21] Rose, 99.
[22] Ibid, 99.
[23] Damien Mahiet, "The Aesthetics and Politics of Wonder in the First Nutcracker" in 19th-Century Music, vol. 40, no. 2, pp. 131–158, 111.
[24] See Chandler, 64.
[25] Referring to Napoleon's successful campaigns of 1804-1809.
[26] André Suarès, "De Napoléon," in Cahiers de la Quinzaine (Paris: 1912), 11.
Enjoyed this article?
Be the first to leave a tip in the jar!