The Worst Week Yet:
November 13-19, 2022
Jim Goad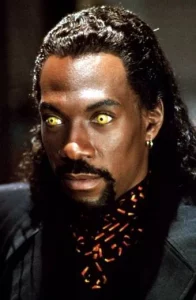 2,016 words
Herschel Walker Announces He's Transitioning from a Werewolf to a Vampire
Republican senatorial candidate Herschel Walker is so stupid, it's fair to call him a genius at being stupid. The existence of Herschel Walker as a legitimate senatorial candidate is a testament to the absolute state of American democracy. It's also evidence that Donald Trump selected some Grade-A morons to back this time around. Their only requirement to get Trump's backing seems to consist of speaking well of Donald Trump, even if they are incapable of speaking well in any context.
Last Wednesday while on the campaign stump, the small-brained primate who made his bones on the gridiron gave a speech in McDonough, Georgia, a town only about ten miles from where I live and which hosts my favorite breakfast spot in the Atlanta area. If I'd been remotely aware that he'd be appearing so close to where I live, I would have dropped everything I was doing and rushed to the event like an adoring Beatlemaniac in 1964. I've been kicking myself for missing his speech ever since, and if you've ever attempted to kick yourself, you'd realize it's not nearly as easy as it sounds.
I was unable to find Walker's entire speech online, but I have no doubt it was stuffed with dazzling rhetoric and cogent geopolitical analysis. The segment that I've viewed online was so deeply mystical and esoteric, one is tempted to think it was ghostwritten for him by Jay Dyer and E. Michael Jones:
The other night, I was watching this movie. I was watching this movie called Fright Night, Freak Night or some type of night, but it was about vampires. I don't know if you know, but vampires are cool people, are they not? But let me tell you something that I found out: A werewolf can kill a vampire, did you know that? I never knew that. So I don't want to be a vampire anymore, I want to be a werewolf. . . . Here's what's so funny about it: As they're walking through the house, this guy, he's got the holy water, he's blessing the house. . . . He walked upstairs, and this vampire lookin' real good in this, like, black suit. Whoa — that sounds like Senator Warnock, don't it? Lookin' all good in his black suit, floated from the ceiling. He floated from the ceiling looking good and cool. . . . And he took the cross and put it on the vampire's forehead, and the vampire didn't even do anything. He said, "That don't work." And that's the way it is in our life. It doesn't work unless you've got faith. It is time for us to have faith. You got to have faith in our fellow brother. . . . And right now, that's the reason I'm here. Because God has brought his warrior and I'm that warrior that y'all been lookin' for, for a long time.
I have no faith in anyone who tells me I need to have faith. It's the oldest scam in the book. I also place no confidence in anyone who gets their "knowledge" from Hollywood movies, especially ones about vampires.
What's intriguingly puzzling is that Walker starts out saying that werewolves can beat vampires, then segues into an anecdote about how vampires can beat men of God. Without any corroborating evidence, we're expected to merely trust him that werewolves can beat vampires. We're expected to fill in the blanks that his vestigial brain left empty.
In the midst of revealing to the voting public that he's been a vampire his entire life — which usually disqualifies someone from public office — he doesn't explain how or why he came to believe that werewolves are more powerful than vampires. We're supposed to merely accept what he's telling us as a matter of faith. He also doesn't seem to realize that one can't simultaneously be a vampire and a Christian; you have to pick one and stick with it.
He also fails to tell us exactly how much the requisite werewolf-to-vampire reassignment surgery will cost Georgia taxpayers.
By the way, when did the werewolf and vampire communities start accepting blacks into their ranks?
Mulatto Woman Trashes Her White Dad at His Funeral
Although much is made of the "tragic mulatto," these days the real tragedy is the pain and agony that these half-breeds force their white parents to endure.
Both Barack Obama and Colin Kaepernick were the result of mixed-race unions where their biological black fathers vamoosed within seconds of shooting their loads in a white womb. Raised entirely by whites and half-white genetically, they still identify entirely as black.
Has there ever been an instance of a mulatto child turning on their black parent and disavowing their blackness? Even one? Hello?
A yam-colored mulatto woman whose screen name is "saginthesunforever" — which may be a swipe at Caucasian skin's vulnerability to ultraviolet rays — describes herself as a "black supremacist" and proudly shared a video of herself shitting on the memory of her recently-deceased snow-roach pappy at his funeral:
Dad, please know that I am grateful, and highly aware of what you have done for this family, [but] I still don't miss you. When you died, I felt like there was a hole. I missed something, but it wasn't you. It was the idea of what you could [have] become. I missed being able to hope and wish that one day you'd turn a corner and see the world from my perspective. . . . When you died, it solidified the fact that you'll never be what you could have been, but only what you are — and what you are is a racist, misogynistic, xenophobic, Trump-loving, cis, straight white man. . . . You are everything I aspire not to be and I refuse to stand up here and sing the praises of a man who is the paradigm of white supremacy. . . . I swear to God, I will make this world a better place. Not at all because of you, but in exact opposition to you.
She also claimed that her late father "disrespected and disregarded the lives and deaths of entire communities." That's rich coming from someone who openly disrespected the death of the man whose loins were essential to spawning such a speckled ingrate.
Yep, her dad was so irredeemably racist that he impregnated her black mom and raised her to the point where she verbally defecated on his corpse at his funeral.
Sometimes it's absolutely suicidal to be too nice. Her dad was far too nice, and this is the thanks he gets. If she hates whiteness so much, perhaps she should take a carving knife and start stabbing herself until all the whiteness bleeds out.
An Ongoing Epidemic of Murder against Cisgender People
Media mavens lie openly all the time, but they traffic mainly in lies by omission.
For example, the fact that the mainstream media never once mentions white slavery makes black slavery seem that much worse.
USA Today for some reason felt compelled to tell us last week that "At least 32 transgender and gender-nonconforming people have been killed in the United States in 2022." Basing their stats on a report released Wednesday by the Human Rights Campaign, we were also informed that:
Transgender people of color account for 81% of known victims this year, and 59% were Black [sic]. Trans women are disproportionately represented, as they have been in years past, also comprising 81% of the deaths recorded at the time of publication.
Interesting that white "trans men" remained relatively unscathed.
An estimated 1.6 million Americans currently disagree with their genitals, which is a more honest way of saying, "They don't accept the gender they were assigned at birth."
If "transgender people" keep getting killed at the current rate, the year-end tally would be 37 dead trannies. That means that your average tranny — as if there's anything average about them — stood a 1 in 32,051 chance of being slain this year.
The FBI logged 22,9000 homicides last year. The current estimated US population is 331,900,000. Subtracting the 1.6 million trannies, that leaves 330,300,000 Americans who don't disagree with their genitals. Assuming the total number of homicides remains stable, the average normal American who has absolutely no beef against their genitals stands a 1 in 14,424 chance of being murdered this year. In other words, they are more than twice as likely to be murdered than a tranny is.
But who's killing trannies? What specific kind of trannies are they killing, and why?
Calling the murder of trannies a "rising epidemic of violence," this article says that "Black trans women account for more than 90% of the victims that are targeted," and we are left to assume they're being targeted because of their skin color. But the same article quotes a certain "Eriqa Slack, a trans woman who is incarcerated at San Quentin," and the sexually confused beast's quote may provide a crucial clue to what's actually going on:  "A lot of times, we trans women face discriminations because of our gender identity, but most abuses come from not telling the person who we are and what we are about."
Hmmm . . . so they're getting abused and killed because they don't tell people who they are and what they're about. Very interesting.
An earlier study found that "overall in the United States during 2010 to 2014, transgender residents may have been at lower risk for homicide than were cisgender residents. This is surprising, considering transgender residents' economic vulnerability and high prevalence of reported violence."
Did they ever consider that maybe trannies are just drama queens who complain a lot?
The same study found that of the 69 reported tranny murders from 2010-2014, 49 victims were black and only two were white. It also found that a robust 68 of the 69 victims were male-to-female transitioners.
A 2021 article in Forbes likewise found that 96% of victims worldwide were male-to-female. It also found that 58% of those slain were "sex workers."
When one factors in:
the almost comical overrepresentation of blacks in committing homicide;
the fact that almost all victims presented as women; and
the fact that three in five were listed as "sex workers," and those were only the ones whose whoring was documented . . .
. . . one wouldn't be absolutely insane for surmising that in a giant quotient of these cases, the murders happened after some black john took home a black tranny, discovered it had a penis, and shot it dead.
Experts Are Upset that White Suicide Rates Have Dipped
"Suicide Rates Declining for White Americans, But Not for Minorities," reads the headline in US News & World Report. It might be the most insidiously deceptive headline of the year. The article reads: "In a finding that illustrates just how deeply racial disparities permeate the U.S. health care system, a new government report finds that suicide rates dipped slightly among white Americans while they rose for Black [sic] and Hispanic Americans."
Speaking of "racial disparities," I will once again note that the editorial standard these days is to capitalize "black" and leave "white" lowercase.
I'm also unsure what the "U.S. health care system" has to do with suicide rates, but I'm unsure of plenty of things these days.
The article goes on to quote Doreen Marshall, a white woman who's vice president for mission engagement at the American Foundation for Suicide Prevention. Marshall spits out all the tired tropes about generational trauma and environmental white supremacy:
Depression is the most common condition associated with suicide, and it is often undiagnosed or untreated. Minority populations face multiple barriers to health care perpetuated by structural racism. We need more research to understand how racism and prejudice experienced by minority communities might contribute to suicide risk.
That's all very nice, but what are the actual numbers?
Oops:
Suicide rates for white people increased from 2000 to 2018, but then dropped from 18 per 100,000 people to 17 per 100,000 in 2020. But among Black and Hispanic people, the suicide rate continued to increase to nearly 8 per 100,000.
So for at least the past 20 years, white suicide rates have been more than double that of non-whites, and they remain that way. But all that the press frets about is the remote possibility that the true "racial disparity" in this case is edging ever so slightly toward true equality.
Mainstream reporters are such shameless whores.

* * *
Like all journals of dissident ideas, Counter-Currents depends on the support of readers like you. Help us compete with the censors of the Left and the violent accelerationists of the Right with a donation today. (The easiest way to help is with an e-check donation. All you need is your checkbook.)
For other ways to donate, click here.