The Dumbest Black Guy for the Job
Jim Goad
2,071 words
Next week down here in Georgia, a state that is just under one-third black, we're expected to choose between two black men for US Senator. I'm also supposed to pretend that either one of them will adequately "represent" me in the Senate.
The Democrats have farted forth the incumbent Raphael Warnock and his shiny coffee-bean head. Warnock is the senior pastor of Ebenezer Baptist Church in Atlanta, where some fellow named Martin Luther King, Jr. used to be the pastor. Warnock has cited Dr. James Cone as his "mentor." Cone has said things such as "If God is white, kill God." Warnock is awful. He's a slimy black Georgia Democrat in the vein of that odious gap-toothed female Sasquatch known as Stacey Abrams. There is nothing positive I can say about the man except for the fact that he doesn't sound as hit-in-the-head-with-a-brick stupid as his Republican opponent, former football star Herschel Walker.
There are dumb black guys, and then there's Herschel Walker. Not only does he have zero experience in public service, I doubt he's ever harbored a single thought inside his head. I doubt he'd be able to name the three branches of government. I doubt he'd even be able to spell "IQ" if you asked him. He pronounces "kids" as "keeds" and "truth" as "troof" and "win" as "wee-in." He is the GOP's dancing ape in a suit, making cheap and empty appeals to God, family, and country. Walker performs an admirable feat: He makes black males appear even dumber than they already are. Herschel Walker may actually be the missing link.
Herschel Walker on climate change:
So what we do is we're going to put, from the "Green New Deal," millions or billions of dollars cleaning our good air up. So all of a sudden China and India ain't putting nothing in there — cleaning that situation up. So all with that bad air, it's still there. But since we don't control the air, our good air decide [sic] to float over to China, bad air. So when China gets our good air, their bad air got to move. So it moves over to our good air space. And now we've got to clean that back up.
On school shootings:
Cain killed Abel, and that's the problem that we have. And I said, what we need to do is look into how we can stop those things. . . . [I support] a department that can look at young men that's looking at women that's looking at social media.
On trans kids:
When I get to heaven, I want the Lord to recognize me. Because I can tell you right now, they're telling the young kids in school, you can be a boy tomorrow even if you're a girl. But I want the young kids to know you go to heaven. Jesus may not recognize you. Because he made you a boy. He made you a girl.
People are watching this race perhaps more closely than any other not only because a Walker win could swing the Senate in favor of the GOP, but because he's this election cycle's most ghoulish candidate this side of Pennsylvania's John "Der Golem" Fetterman. At least Fetterman can use the excuse that he had a stroke earlier this year for the fact that he has trouble completing sentences. But it's almost as if Walker was born as a stroke victim. Public servant? This guy isn't fit to serve me coffee.
Walker has been endorsed by Donald Trump, who famously endorsed two Georgia senatorial candidates back in 2020, both of whom lost. Walker and Trump go way back — he played for the United States Football League's New Jersey Generals back in the mid-1980s, when Trump owned the team. Here he is delivering a recorded speech to the Republican National Convention in 2020, attempting to dissuade rumors that Trump is a "racist." And here he is talking recently to that blockhead Sean Hannity in a real clash of the mental titans.
Herschel Junior Walker was born and raised in Wrightsville, Georgia, a speck on the map 150 miles southeast of Atlanta that is, like many places in Georgia, almost evenly split between blacks and whites.
He's a state hero because he helped the University of Georgia win the National Championship and brought further glory to the Peach State when he won the Heisman Trophy in 1982.
But the idea of him becoming a US Senator is as absurd as the idea of Jimmy Carter suddenly becoming a running back for the Atlanta Falcons at the age of 88.
Since Walker struggles to articulate policy positions and may actually struggle to articulate words such as "policy" or "positions," Georgia voters are left with the vague impression that he's a "family values" candidate, which might be more believable if Walker had established a long track record of being a family man with any discernible values.
In September, Walker supported Lindsey Graham's nationwide abortion ban at 15 weeks with no exceptions for rape, incest, or the mother's health.
In October, two separate women came forth to accuse Walker of coercing them into aborting his children.
One woman says he paid her to have an abortion in 2009, then urged her to abort a second fetus in 2011, which she refused to do and instead bore his son. This woman claims he's visited his son "maybe three times" in his entire life.
The other woman came forth to accuse Walker of having a six-year affair with her while he was married to Cindy DeAngelis Grossman, Walker's wife of nearly 20 years. She says that in 1992, he drove her to the abortion clinic:
He waited in the car while I went in and had the procedure. . . . He was very clear that he did not want me to have the child and he said that — he said that, because of his wife's family and powerful people around him, that I would not be safe and that the child would not be safe. It is very menacing, and I felt threatened, and I — I thought I had no choice.
Although Walker has denied even knowing who the woman is, family court records from New York State confirm that the woman gave birth to Walker's son in 2012. Still, Walker says it's all a lie:
I already told people this is a lie, and I'm not going to entertain, continue to carry a lie along. And I also want to let you know that I didn't kill JFK, either.
Although denying all the abortion allegations, Walker also said, "If that had happened, there's nothing to be ashamed of." It's an odd sort of half-confession reminiscent of another black running back's book titled If I Did It. Granted, Walker has yet to be accused of anything as heinous as murder. Then again, O. J. Simpson was a much better running back than Walker ever was.
As far as I know, Walker hasn't been accused of raping anyone, so there's that. I like to give credit where it's due. Maybe he is Georgia's only potential black Republican candidate, male or female, who hasn't raped anyone.
Despite campaigning as an upright, patriotic, traditionalist man of God, Walker has a long history of telling fibs.
He has lied about being an FBI agent at the Quantico facility. One can't even qualify for FBI training without a Bachelor's degree.
He has repeatedly claimed, without a microdot of evidence, to have been his high school's valedictorian. He also said, "I was in the top 1% of my graduating class in college," but the truth is that he never graduated from college.
He once claimed that Renaissance Man Food Services, his chicken and pork production company, generated $70 million in annual sales. He later stated under oath, though, that the company only averaged about $1.5 million yearly. He boasted in 2018 that the company had "over 600 employees." In 2020, his company told the government that it only had eight employees.
Despite the fact that his campaign pushes a "family man who supports family values" message, Walker has had endless family troubles.
Cindy Grossman accused him after their divorce of holding a pistol to her head and saying, "I'm going to blow your fucking brains out." She also said he once held a straight razor to her throat while they were in bed, threatening to kill her.
In 2001, cops confiscated Walker's gun after his marriage counselor called 911 claiming that Walker had threatened to kill himself, his wife, and his therapist. He also said Walker had toyed with the idea of having a shootout with police. When police arrived at the scene, Walker punched a door, breaking his fist.
In 2005, Grossman's sister testified in an affidavit that Walker told her "unequivocally that he was going to shoot my sister Cindy and her [new] boyfriend in the head."
In 2012, a woman named Myka Dean filed a police report in Irving, Texas, claiming Walker threatened to "blow her head off" and then kill himself when she tried to break up with him and end an "on-off" relationship that had lasted roughly two decades.
That's a lotta "I'm-a-blow-yo-fuckin'-head-off" allegations for a senatorial candidate, no?
For his part, Walker has tried to deny all these allegations, alleging they are part of a desperate Democratic plot to thwart the rise of the greatest dumb Southern black candidate for US Senate since the legendary Alvin Greene.
Whatever behavior he was unable to deny outright was already given a prefab doctor's note in his 2008 book — yes, we're led to believe he actually wrote a book all by himself — Breaking Free: My Life with Dissociative Identity Disorder. If, perchance, Walker actually had performed any of the nefarious acts he's been accused of committing, he is not legally responsible, because his medical diagnosis means that one of his dozen distinct personalities committed the crime and he — much like child-killer Hans Beckert (Peter Lorre) in Fritz Lang's M — has absolutely no memory of ever doing it.
So when he played Russian roulette in 1991 because he saw "mortality as the ultimate challenge," this wasn't really Herschel Walker; it was one of his twelve "alters." Walker says he was formally diagnosed with Dissociative Identity Disorder in 2001 after he found himself wanting to murder a man who hadn't delivered a car to him on time.
Temporarily confined to a psychiatric hospital, Walker would later say, "They told me I had a mental problem . . . I remember sitting here in this hospital and going, 'Whoa, these people here are crazy, and I'm not like them.'"
His aggressively gay and apparently estranged son Christian Walker, who has carved out a social-media niche for himself as a flamin'-homo conservative mulatto, taunted his mentally-impaired daddy about his "family values" tap-dance routine:
. . . my favorite issue to talk about is father absence. Surprise! Because it affected me. . . . Family values? He has four kids, four different women, wasn't in the house raising one of them. He was out having sex with other women. Do you care about family values?
On Twitter, Li'l Christian Walker amped up his histrionic attack on his dimwitted pere:
You're not a "family man" when you left us to bang a bunch of women, threatened to kill us, and had us move over 6 times in 6 months running from your violence . . . how DARE YOU LIE and act as though you're some "moral, Christian, upright man," You've lived a life of DESTROYING other peoples [sic] lives.
The younger Walker also accused the Senate candidate of threatening to kill him and his mother.
Oh, and another thing about Mr. Family Values: It wasn't until he started running for the Senate that the press forced him to admit that he'd fathered more than one child. The wayward football stud had actually sired four.
I wouldn't mind all the rampaging hypocrisy if Walker brought something else to the table, but he's nothing more than a big black brick of bullshit and stupidity. His very existence is an insult to my existence. It's also a slap in the face to all the white Georgians who deserve better than Raphael Warnock or Herschel Walker. And it's damning evidence that Georgia's Republican Party might be just as dumb as Herschel Walker is.
Dumb black people are a fact of daily life here in Georgia. The dumb blacks we shall always have with us. But we have acres of cabbage to pick and thousands of businessmen's shoes to shine. Let's employ them in professions where they don't drag everything else down to their level.

*  *  *
Counter-Currents has extended special privileges to those who donate $120 or more per year.
First, donor comments will appear immediately instead of waiting in a moderation queue. (People who abuse this privilege will lose it.)
Second, donors will have immediate access to all Counter-Currents posts. Non-donors will find that one post a day, five posts a week will be behind a "Paywall" and will be available to the general public after 30 days.
Third, Paywall members have the ability to edit their comments. 
Fourth, Paywall members can "commission" a yearly article from Counter-Currents. Just send a question that you'd like to have discussed to

[email protected]

. (Obviously, the topics must be suitable to Counter-Currents and its broader project, as well as the interests and expertise of our writers.)
Fifth, Paywall members will have access to the Counter-Currents Telegram group. 
To get full access to all content behind the paywall, sign up here:
Paywall Gift Subscriptions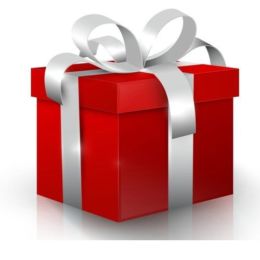 If you are already behind the paywall and want to share the benefits, Counter-Currents also offers paywall gift subscriptions. We need just five things from you:
your payment
the recipient's name
the recipient's email address
your name
your email address
To register, just fill out this form and we will walk you through the payment and registration process. There are a number of different payment options.
Enjoyed this article?
Be the first to leave a tip in the jar!