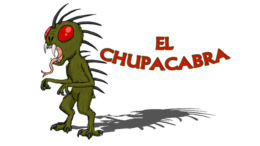 6,544 words
This is an excerpt from my memoir The Xena Years, about life in the nineties. It seems relevant today.
I had just climbed out of the pool when the woman bowed towards Mecca. It was a hot evening in July, the Sun in its indifferent shade before it plunged into night. It was when the pool was mine and mine alone, free from the earlier crowd of students, when the water filled with air mattresses, the humid air smelling of suntan lotion, flirtation, and the last week before finals.
I would swim, get out, dry my hands, and go to the metal table to read or write, but I would also take some time to set aside my pen or lay down my book to admire the evening. The pool looked down into a roll of land dividing two lakes, townhouses clustered around them.
Beyond the barbed wire fence spread a vast corn field. Peeking over that hill was State Farm Insurance's regional office in its corporate, shoebox banality. In the sky, the first light of Hesperus winked on. After a while, State Farm's lights glowed in the dusk. It was on the way to Mecca.
The woman had lived at the complex all summer, one of the flotsam of people who wandered over to the university. She was sturdy, at least from what I could make of her form underneath the black chador. Her expression was always calm when she was with a similarly garbed companion, or a man I took to be her husband. Now she was alone. This was her time to come to the pool and pray, kneel, and lower her face to the sacred East. I didn't like Muslims nor their infestation, but I admit her presence gave the vacant pool some dignity that was lacking when the bikinied crowd was there. She bent forward as rock music tinned from the balconies of the townhouses, traffic swished along Nifong Boulevard, and the smell of barbecued meat wafted from student habakis. We needed the prayers.
My evening meditations were more inward and self-motivated. When not admiring the sunset, I would drive to State Farm and walk its circular pavement. The well-manicured grounds were admired by people who came to stroll, walk their dogs, or let squealing children trot around the open spaces. Sprinklers fired jets of water to saturate the grounds and pavement with puddles of water, always on schedule. In 1993, when floods cut Columbia off from Jefferson City and it rained for two weeks in a row, the sprinklers nevertheless followed their usual schedule
Water was overflowing onto walks and drives, and frantic sandbagging was taking place along the Missouri. There was something very American about this automatic routine of the excessive. But in later years, on much drier summer evenings, I would enjoy my walks and savor the great, empty sky. I hadn't seen such vastness in Boston, crabbed and shoved together in high-rises and brick propriety.
I thought of the West, of its opportunities and endlessness, though I had scarcely seen much of it past Columbia. Jets streaked the sky overhead, their metal bodies reflecting the pink sunset as contrails made pencil-thin lines of terra-cotta.
It was a beautiful sight; a modern view of the sublime as I thought of the passengers inside those jets, cramped and thrust forward as I watched below, knowing they were unaware of their beauty in the heavens. Were they looking down on me?
I thought of the airports far below the horizon, of the heavens above our envelope of atmosphere beneath which we lie like creatures at the bottom of a deep sea of oxygen.
I thought about my writing. How much longer would I remain in Columbia? The corn fields caught my eye as they ripened, and at the skirt of the woods deer peeked out and wandered the State Farm grounds as the sky swallowed and quickened to dusk. They would wander the grounds, usually a herd of eight or so, always led by a large antlered buck that stood watch.
The deer didn't lose their caution or shyness. A barking dog, enthusiastic child, or paunchy photographer's advance made them whisk back into the woods.
They usually didn't run from me, though. I strolled several yards away and the buck would raise his head, does freezing as I passed. When I was at a safe distance, their heads lowered back to grazing. The peaceable kingdom, Boone County version.
After weeks of trying out different words and images, I wrote a poem about the contrails:
A line of chalk on Marian sky
Pierces the heavens like celestial thread
Whose wake unshapes to a billowing puff,
A serpentine cloud, unnatural . . .
When it darkened, the grounds recalled Jurassic Park: overly trimmed grounds ending in abrupt shocks of forest in isolation, sprinklers swishing and swaying branches as they spit out water, jaundice-colored lamps, and a faint howl of not-so-distant coyotes . . . I expected to see a velociraptor hop out, or a T-Rex's massive head peek out of the thick woods. It was Columbia's edge city world, a juxtaposition of woods and offices and their subtle discomfort of sprawl — yet a silent, rural world that one could reflect and wander in.
Back at the pool, after the woman had finished her prayers and solemnly walked off, lights from the townhouses winked on and reflected off the lake as the bats came out.
I saw them above me in the dusk. One might mistake them for birds, but only at first glance. Even in the weak sunset, I caught their heavy shapes. Birds, as dusk came, made long swoops or jittery perching. The bats fluttered like butterfly humvees. Mother worried they would attack me. They had rabies, would get in your hair . . . This was a childhood legend she still clung to. I shrugged all of this off as I studied them. They had no interest in me. I couldn't be swallowed; their delight was in hunting the mosquitoes who swarmed in the hot air.
Seeing the bats fluttering from tree to tree recalled when I was a security guard in the university's art gallery on the old campus quadrangle. In its 1900-era belfry, bats nestled and occasionally made their way into the gallery to settle on the picture frames. They had a special predilection for the heavy, pompous, gilt ones — the kind Dracula might have approved of, so perhaps the bats had pretensions, or it was just a mammal's instinctual love of wood to perch and roost on.
When a bat was in the gallery, I would call the veterinary school and they would dispatch a team, usually a boy and girl in cutoffs and T-shirts, laughing as they caught the bat in a net while it protested with clicking noises. They would take it out to the country and release it, the couple usually going on a date afterwards. Bats. Cool.
Inevitably, the bats returned. A bat may have many problems, but making it back to a belfry isn't one of them. So, in the hot night air, I had no problem with bats, only with the mosquitoes. Once the dark became filled with their whining, it was time to go in and let the bats continue their feeding.
The pool was mine and mine alone. Sometimes I would come back and swim in the dark. It wasn't uncommon for students to do this, and if I heard gentle splashing in the pool and the happy tones of young voices drifting across the night, I would return to the apartment. But if it was quiet, I would sink into the water and gaze overhead to enjoy the night sky in solitude, its ripple of stars like sequins on a black chador of heaven.
You could also see the flashing and twinkling lights of aircraft in night flight. Occasionally a satellite could be glimpsed, or the blink of a meteor. It was all beautiful, with cool water lapping around me. Then, if my solitude continued, I would slip off my trunks to enjoy the water against my naked loins and genitals — a liberated sensation darkness allowed. I was in a square womb, contained and at peace . . . with an eye always open to the approach of feet, or the headlights of the crew-cut, ROTC assistant super's jeep when he came to lock up the pool.
But most of the time the sensual union of water, night, and nakedness conjoined with the stars above. Floating, my face up to the sky, I wondered about all the small places on the globe, places with people like me. Why we were alone, when we would change? For I knew I would be moving from Columbia to St. Louis. I had to. This would be my last summer.
* * *
I moved from Boston to Columbia in the 1990s. It was the time of what was called the Peace Dividend. The Cold War was over, after the semi-heroic time of Reagan and Bush; the Soviet Union had collapsed, so it was safe enough to let a Clinton run things. The expectation was that the defense budget would be cut. Decades of Us vs. Them was over. Communism, which in my childhood had been a silent monster waiting in ambush to devour us if we let our guard down, was done. Now there was only peace. A global community.
So, I stayed in Columbia and lived with mother. I wrote, enjoyed life, and after a joyous but frenetic life in Boston, the silences and provincial nature of life in a university town contented me. They were good years; those of peace and a readiness to make a better world. There were no more monsters to frighten us with.
The night was, to me, splendid.
* * *
"Hello, Art. This is Eileen in Phoenix. I'm just having a great time listening to the show, and your wild card night was tops. And you know . . . that stuff on Mars is incredible! You've got to have Hoagland on again. I'm here in my pool, and the view is . . . fantastic! I see a trillion stars above me, and across the desert, it's like something out of Bradbury. Art, listen . . . could you play the Bigfoot call tonight?
It just chills me. Wish you were in the pool."
* * *
I worked nights as a security guard. This time it was at Ellis Fishel Cancer Hospital, a square box skirting Interstate 70. It was not a demanding site, since cancer patients are not prone to riotous behavior. As cars and trucks swished by the hospital I would make the rounds, watching for the nurses as they stepped out for a smoke break, trotting in and out at shift change or going to the front door for the pizza delivery.
I did a lot of reading and writing, finding security work conducive for these.
Occasionally, I would become Anubis in uniform and escort the dead out of the hospital.
When a patient died, the nurses cleaned them up and zipped them up in a body bag. When the hearse or ambulance came (always in back; stopping in front is bad for a hospital's image), I would go to the ward, and as all the patients' rooms were closed (it's bad for patient morale to see one's neighbor rolled away), the charge nurse escorted me and the body to the freight elevator. There I was on my own, wheeling my somber cargo past vacant, waxed corridors to the waiting attendant.
This hadn't happened for a couple of months because Ellis Fischel had been bought by the University of Missouri in one of those imperial power grabs hospitals seem fond of. The University turned the hospital into an outpatient clinic. The inpatients were transferred to the main hospital, the evening and night wards closed, and I then lost what company I had as the nurses departed.
I missed the cancer patients' visitors. They could stay in rooms provided by the hospital, but most instead parked vans and trailers on the lot adjoining the building. Out-of-state license plates told of long drives straddling the region to stay with sinking relatives. Making the rounds by this sad caravan, I protected them and watched for their safety, passing windows where television sets illuminated another day's end of waiting, comforting, and preparing for the end. With the formerly packed lot now vacant, there was more time for me to read, write, and listen.
* * *
Move your fingers on the radio dial, like a safecracker carefully waiting for a click. Between all the compressed, beguiling familiarity of different stations and frequencies, there is silence, or a hum or hiss that lengthens between the deceptive intimacy of electronics. This is the size of the universe. As C. J. Koch reminds us, it is what the Hindus call Akasa: The dark that has no end. It is space. The realm of the Chupacabra.
* * *
I brought a radio to work. Aside from the usual trail mix of rock and C&W, there wasn't much to pick up in Columbia, and KBIA, the university's classical station that I listened to, signed off at midnight. But there was KFRU ("News Talk 1400!"), which had talk and lots of it.
Mother had mentioned Art Bell's Coast to Coast. Her friend Jackie doted on it. Art's specialty was the paranormal, dealing with a host of subjects from UFOs to the fateful arrival of the comet Hale-Bopp, which of course would wreck the world. There was also Father Michael Murphy, a genial ex-priest whose kind Irish brogue talked of actually having spoken to the devil, and of a black mass held in the Vatican held in the early sixties. There was also Madman, an eccentric who was building a time machine in his garage. Art wondered if, when Madman pressed the button, he would vanish into another age or merely become crisped and roasted in a single zap!
There were conspiracy theories de jour . . . it was a mix of 60 Minutes and The X-Files, the cult TV show of the time. Bigfoot, needless to say, was almost a featured guest on Coast to Coast, and his call, a mournful cry betwixt a cat and a baby's, was a perfect midnight sound, an upraised mouth to both the stars and Akasa.
Art's own voice was a reassuring bass whose American blandness made the unbelievable believable, and so kept ratings up and drew in tons of advertising. The voices of talk radio create their own faces molded into electronic ectoplasm. Rush Limbaugh, as Calvin Trillin said, sounded like a noisy salesman seated next to you in tourist class. There was Dr. Laura Schlessinger, whose advice came non-stop in the same tone you'd use to toilet train Fido. There were always the voices of NPR, with that wire-rimmed, tote-bag manner of having gone through too many seminars without making tenure.
In Art Bell's aural campfire, the two biggest subjects of that summer were the face on Mars and the Chupacabra.
The face on Mars had been spotted in photographs taken by Viking 1 during its flyby in July 1976. The Cydonia Mensae is a transitional zone on Mars between the smooth plains of the north and the heavily cratered regions of the south. Among the many formations, one stood out. It looks like a face with a headdress, partly in shadows, as if a reflection in a darkened mirror.
NASA scientists and astronomers warned that it was merelyan optical illusion, but the face was too good a boogeyman to pass up. Tabloids (my mother called them "juicy magazines") featured the face on their covers numerous times. Some thought its headdress looked Egyptian, and this was gangbusters, since Mars and King Tut rule the popular imagination.
Richard Hoagland was often a featured guest on Art's show, the Nostradamus of the Martian face. Hoagland asserted it was evidence of a superior Martian civilization that was thousands of years old. Hoagland asserted that the government knew of this and suppressed the evidence. On the midnight ether,
Hoagland spun wonderful moonshine about Martians. They had often come to Earth, using the pyramids for communication, and Egyptian civilization was not 3,000 years old but rather 12,000.
His Martians were benevolent. They were slender and slight, looking like American Indians. They were very concerned about us, and of course want to intervene and give us enlightenment, but . . . what would the government do? Hmmm?
Hoagland's Martians saw many terrible things in store for the Earth, and in fact many of them actually live on Earth now. Art asked where they live. Hoagland couldn't really say, but he claimed that they seemed to be around the Southwest. They don't use doors, instead transcending space and dematerializing at the other end of the caves they dwell in. And, of course, if the government found out where they were . . .
A blizzard of Eileens and fellow night people flooded the lines wanting to help the Martians, join with them, open themselves to enlightenment. This was good, Art said, but the Martians had better be careful. After Roswell and Waco, not to mention Ruby Ridge . . . Then came the usual tingly bumper music, and many words from our sponsors.
Art broadcasted from his home outside of Pahrump, Nevada, in the desert midway between Death Valley and Las Vegas. I pictured a lonely ranch house with an up-to-date satellite connection looking up into the star-swelled bowl of night with a distant howl not of Bigfoot, but coyotes (he had them, too; the cats had to be kept indoors after dark). It was no surprise that Art lived in the same region as Roswell, site of the infamous UFO crash — the Lourdes of the extraterrestrial set. New Mexico had the Blue Lady, a manifestation of the Virgin whose occasional appearance startled Indians.
Art churned up the conspiracy theories every night, but he was an equal opportunity conspirator; both Left and Right found their way to Art's waterhole. One night he even had a grumpy William Pierce, author of The Turner Diaries, on. Pierce's sighs and halting replies indicated he wasn't a night person, although his book is very much nighttime stuff.
The Eileens of both camps had a unity of belief. as it was Clinton's twilight and the beginning of the George W. (or Dubya) Bush era. People distrusted them — the government, any government. The Peace Dividend was still holding, but not by much given that the Balkans were fraying, and voices — serious, concerned, collar-and-tie voices on cable news channels — began to raise the prospect that America was weak, and it needed to re-arm.
Re-arm against who?
Russia was being swamped with capitalists investing in (or raiding) its economy. China was now our new factory, emptying out our own from coast-to-coast as the global economy entered its high baroque phase.
We had no monsters. Unless it was the Chupacabra.
* * *
Chupacabra is Spanish for goat-eater, and the creature got its start in 1987 when anxious folk in rural Puerto Rico reported that their goats were being chewed up and then the blood was sucked out of the carcasses. Similar reports began to emerge in Latin America and Mexico. Soon, like the equally invasive but more benign armadillo, a Chupacabra found its way up to Coleman, Texas and attacked livestock.
The creature was named by Silvero Perez, a Puerto Rican comedian. Imagine if it had started in America. Would Leno and Letterman have a friendly rivalry to name the night beast?
But on the airwaves, the Chupacabra was no laughing matter. Art's phone lines were flooded with callers blaming it on the CIA, or claiming that it was an alien from certain galaxies, and saying, "Art, if you remember, the Book of Daniel says . . ."
Eventually, photos of a Chupacabra appeared. Unfortunately, the earliest ones looked like a coyote in an advanced state of mange. What kind of night monster was that?
A better picture appeared in a juicy magazine. Its skin was stretched out, and large, fierce teeth grinned, ears pointed and wide like a Nauga.
Nauga?
Let me time-trip.
Naugahyde was patented in the early 1960s, a vinyl material used in upholstering for cars, chairs, and so on. To publicize it, ad men created the Nauga, from whose legendary skin Naugahyde came. It was a creature of advertising — a synthetic personality like Speedy Alka-Seltzer, Mr. Clean, The Jolly Green Giant, and Barack Obama.
The Nauga had a couch-like body, huge pointed ears, a wide, sharp-toothed grin, and saucer-like eyes. He looked like he had sprung out of Maurice Sendak's imagination, a Wild Thing moonlighting (or coming out of the moonlight) to push the product. Today, the Nauga has his own website. Feel free to say howdy.
So, illustrations, photos, and supposed eyewitness accounts evolved the Chupacabra into a Nauga-like creature. It was now the size of a small bear with a row of spikes starting from its neck. It was a lizard-like being that could hop like a
Kangaroo, its wide eyes glowing in the dark. He couldn't be friendly-chubby like the Nauga; he was rather clawed and prowling, like the raptors in Jurassic Park, far better suited for night thoughts.
Listening to all the talk of Mars and Chupacabras at two o'clock in the morning kept you awake and, if you were alone, might make you peek over your shoulder at that sudden shadow down the hall or by the bushes. A bump in the night could startle you.
Then, at noon, you would think about the show and say to yourself, "What a load of crap." Yet we need monsters. There is something inside us that wonders what is under the bed.
Art himself was an echo of the film American Graffiti, where George Lucas wisely caught the excitement of teenagers cruising as if in a bubbly concerto, with the voice of Wolfman Jack a basso continuo to the kids' aimless pleasure of hanging out. It depicted a kinder, gentler universe before Lucas went Darthing about the stars.
I didn't think of a Chupababra as a serious monster. As for Mars, it was a childhood fear. I'd seen it under my bed.
* * *
Invaders from Mars was a 1951 sci-fi film said to encompass all of fifties paranoia, but it's deeper than shadow McCarthyism. It captures the terror of a child in a nightmare fantasy of dreams, night monsters, tunnels, caves, giants; holes where strange voices sing as people are sucked down into them.
David, the boy who is the center of this horror maelstrom, is helpless. His parents are taken by Martians and their minds are wiped clean. No one listens to his truth-telling. The sets reflect David's world, with odd distortions and camera angles that recall The Cabinet of Dr. Caligari and E.T., especially the scene in the latter where he looks up at the adults.
A path up to a barren tree and sand pit where the Martians suck in their victims is shown repeatedly, as in dreams. The film is full of frontal shots and close-ups of faces, where those controlled by the Martians seem like death masks.
In the Martian spaceship we see the Martian "intelligence," a tentacled humanoid inside a bubble, its face framed much like the face on Cydonia.
The bubble almost recalls the one that Glinda, the Good Witch of the North in The Wizard of Oz, travelled in (itself a kind of sci-fi story dealing with space travel).
The film is a dream demanding total control of our consciousness.
The face on Mars.
We have been conditioned to that face, and the awe and fear it inspires. Certainly, film has become our folklore and campfire story, much like what Marx predicted would happen when the capitalist world usurped simple folk melodies to produce commercialized drivel.
The fear of Mars contrasts with admiration for its imagined inhabitants. Ray Bradbury's The Martian Chronicles showed Martians as wise and all-knowing before being killed off by Earthlings; it's an updated meditation on colonialism and the noble savage. This was passed on in the liberal mind's adoration of outsiders: people from elsewhere who can only enhance our country if only they are allowed in to help us toward enlightenment and cosmopolitan unity. Real Hoagland stuff.
David's fears were my fears when I saw the film as a child. He was afraid of the loss of his parents, while I was more caught up in the creatures, thunder, and shadows of alien mind control. While I lived in Columbia, living in a solitary world of the pool, darkness, and radio stories, I was totally absorbed in my writing. I was almost startled when, typing out page after page, Mother would touch my shoulder, bringing me out of my world and into hers, that of life in Columbia, which now meant her decline.
* * *
In late July the spiders came out, their webs filling doorways and branches throughout Columbia. The woods encircling the city and suburbs, trails and pathways all had threads across them as if spiders were now their gatekeepers, threads glittering like silver when light hit their green leaves in the muggy air.
Completed webs look strong enough to be plucked, strings connected like stars when we fashion them into constellations that become men, animals . . . and faces.
* * *
I was busy typing when Mother came to me.
"He's there again. That Chinese guy." She jerked her thumb. "Just keeps looking through the window."
I offered a reluctant sigh as I turned away from the adrenaline on paper. "Is that all?"
She was matter-of-fact. "Cowboy Bob is in the living room."
Mother strolled down the cramped hallway as I followed her. The cat was spread out on the chair in a long, mid-morning nap. Mother's green sweatshirt and jeans was the same outfit she had worn for weeks on end, although it was always clean because she did the laundry daily. It was, along with smoking, the one recreation she had left.
I entered the living room as she pointed to the wall. "Just as bright as day, wearing his hat," she shrugged, referring to Cowboy Bob.
The wall was bare except for a dingy cobweb in the corner. Mother had been seeing faces for awhile. The Lorapozan she took to combat her chronic depression caused these hallucinations. I nodded as she spoke about these visitants. She knew they weren't real, and I was anxious to get back to my typewriter.
When I drove her to her psychiatrist, he explained the hallucinations. His office was small and dark, located in a doctor's park off Broadway, a tree-lined village of wellness. In the waiting room were a number of sweeping vines he had brought back from South America. Sculptures and stained-glass displays were placed around his desk. The light was strong but focused in small beams breaking through the trees; their leaves palmed his windows. Visit by visit, they grew and snaked around the furniture legs and sculpture, as if this transplanted jungle was reclaiming civilization.
He said the Lorapozan was Mother's choice; she preferred the hallucinations to her depression. I listened as she carefully and reluctantly nodded. Having lived through her alcoholism 30 years before, I understood her fears.
Mother moved to Columbia in 1977 after receiving treatment for her alcoholism. She left our home town to start a new life, and she succeeded very well, but her retirement years weren't happy ones. She developed macular degeneration. A car accident made her give up driving. Her hearing got worse, so she was cut off from her TV world and was incapable of making new adjustments.
She hoped retirement would involve lots of volunteer work. Mother was eagerly looking forward to working at the VA, wearing the red jacket of volunteers and helping veterans. That went out the window. She also took part in an adult reading program for grade schoolers and was well-liked, receiving a certificate for her work, but she finally had to quit, and I became her eyes and ears. I read her mail to her, wrote checks to pay her bills, ran errands, and drove her to the store and her doctor appointments. A dutiful son? Yes, but I did it all quickly and with little concern, as I was impatient to get back to my writing.
Thus, I became resentful she tapped my shoulder when I was at the typewriter.
On this occasion, she needed help. I had to replace the batteries in her hearing aid. Threaded needles in bright sunlight were whitening through our sliding glass door. I would look out and see other apartments where students partied or tossed the frisbee, reminding me that I was now middle-aged. When I went to the university, usually to the library, I felt out of place — an old fart making his way to the stacks or strolling the campus.
All Mother's friends had died or were preoccupied with their families. She and I both drew inwards to our own webs. The faces she saw on the walls, her radio world on KFRU, and Rush Limbaugh's daily commentary was all she had.
"I can't see you," she sadly told me. "I can only remember what you looked like. All I can do is remember. Faces are nothing to me anymore."
She didn't respond to therapy, only more sedatives from her doctors. It recalled life back home, where potato-faced men and hen-like women glued their lives together in taking care of their parents. My great aunt Audrey loved one of her fellow co-workers, but they never married because "he had to take care of his folks."
The radio world of Mars and Chupacabras, however absurd they seemed, were easy to follow and brought no stress. Reality was unsettling, especially as I was making plans to move to St. Louis at summer's end.
Mother finally confessed to me that she wanted to go to a retirement home because she was cracking up from the isolation, but, as is usually the case, she was reluctant to take the first step. I was already gathering furniture for my new apartment, since it was the end of the semester, and furniture was being abandoned as the graduates were getting ready to leave.
One very humid afternoon, two chatting students brought out a four-foot-tall walnut bookcase that was perfect for my library. I called out to ask them not to throw it in the dumpster.
"It's just shit," one called back. "No good, man." It clunked as they tossed it in. "It's shit," one repeated as they walked past me.
I climbed in and hauled it out, dripping with sweat and straining to carefully inch it out so as not to damage the finish. That was 20 years ago, and I still have it. After I cleaned it off, I proudly brought it into the apartment. Mother took one look at it, turned, and without a word went to her bedroom and closed the door, no doubt staring at the floor while the radio chit-chatted about Mizzou's chances for a title. The cat came to the bookcase, sniffed it, rubbed it to mark her territory, and then nestled into its bottom for a nap.
* * *
Ryan's was one of those cafeteria-style eateries where all-U-can-eat replaces E Pluribus Unum as our national motto. While families around us increased their waistlines and doggie bags were stuffed, my Uncle Joe and his wife Anna leaned forward towards me when Mother went to the restroom.
"Steve," Joe said as the ice in his tea glass clinked, "don't blame yourself. It's been wonderful having you here, taking care of Betty. Probably she's still alive because of you." His voice dropped. "But this can't go on much longer."
I nodded, uneasy in doing the family bit. I was itching to go back to the typewriter. "She won't talk about it. She's out of it a lot of the time."
Anna ignored this. "She's going to have to go to a home."
We did the usual round robin , getting things ready, breaking out our smiles when Mother returned.
I knew Mother's depression had increased because she was now seeing a world of faces that were out of focus. By now, she mostly knew people by their voices and body language. Poor spider, whose web was ready to be torn.
My own web was just as fragile, although I wasn't helpless and frightened. I lived as a writer. My dead-end jobs had been a tradeoff. I lived with Mother while I perfected my art.
It seemed a dubious hope at times. I wrote daily, and hard. I left the Writer's Guild to join a group formed by Bill Ausman, a retired executive from Alabama. He, like me, was disenchanted with the Guild's little-old-lady style of writing and structure. Bill formed a writing group that met at Tiger Tales bookstore, across the road from where I lived. We critiqued each other's work among the stacks, whose owners favored children's books and military history. The group of nine writers gathered in a tight circle as brewing coffee huffed and hissed behind a counter.
My latest novel was savaged. Relentlessly. Red ink streaked across each sentence like blood on Julius Caesar at his final Senate hearing. Poor motivation; POV vague. More for backstory, not plot. Don't like this character. Stop using that name for character. Run-on sentences. Vary paragraph structure. STOP using that name! Too many tag lines. POV shifts. Passive verbs.
It was grueling going through the critiques, but necessary. I felt like a phony.
True, a play of mine had been put on at the university in May and was well-received, but I was kidding myself. I wasn't going to be published. This was my monster that I had to face — that I was, in essence, a mediocrity.
My doubts were a cloud compared to Mother's suffering as she looked into a void, giving in to her night monster: infirmity, a gradual shift from solid mass and reality to a half-world of voices, dim faces, and living in isolation that means losing touch with reality.
And what was I fretting over? The precious footlocker manuscripts in my cramped storage bin. A coffin with a coffin.
But I kept at it. Of course I kept at it. I was writing. As it turned out, despite my collection of red streaks and marks, my critics dropped out of the circle, one by one; from boredom, spending time with their families, and when they simply confessed they couldn't write anymore — they were out of gas. In the end, only three of us were left.
* * *
When I looked up from my typewriter, when I drove Mother around or took my walks, I saw real invasions. Columbia, the city I had known for three decades, was being bulldozed away. The quiet country roads I biked on were now sprouting subdivisions. New malls were rising up like pod people in Invasion of the Body Snatchers.
Any small building or street near the campus was swallowed up like the Sudetenland in the Mizzou reich. I smelled fresh earth being churned up, its musty odor mixing with the bleeding sap of broken and uprooted trees while tractors ground up naked soil before it was asphalted. Columbia wanted to be Kansas City. I, like other people, was becoming disoriented by the new roads and byways, an end to woods and ponds supplanted by sprawl.
Mother looked out the window as well, shaking her head at the distant roar of tractors burrowing out a nearby field.
"Wonder where all the deer will go," she said under her breath. "Poor things."
* * *
The places I went to took on a new immediacy because I was leaving. I wasn't nostalgic. If you didn't work for the university or one of the hospitals, Columbia could be a hard dollar. I walked, wandering as Columbia began to say its farewell to me.
I went to one of the last summer recitals at Stephens College in their restored Senior Hall. It had all the prim decor of a women's college: fluting on the corners with tidy colors and a newly-varnished stage. I listened to the piano and violin, as well as the flautist who swayed to her tuneful rondo, but I kept looking outside at blond grass through a warm window. As the recital continued, thin fingers of oaks lengthened into boards across the lawn, finally a great door closing upon the waning Sun. The days were growing shorter.
I looked across our apartment at vacant fields, remembering football season, when grasshoppers appeared everywhere in Indian summer frenzy. I wouldn't be seeing any more grasshoppers, brushing them from my trousers.
* * *
I never saw that woman praying at the pool, but I saw other Muslims. Many more. Columbia had had a mosque for many years, and it cheerfully offered lectures on Islam. Islam, a host said, was a religion of peace. Love. Happiness. His smile explained all to the curious, especially the sandals and natural fiber crowd, ex-students who had grayed with me and never left Columbia, and never would.
Lecture-goers whose Chupacabra was still Nixon.
Oh, the host said, women are happy under Islam. The veil is an act of love.
Islam will bring you peace, he concluded. Not as a command. Not yet.
* * *
A week after this lecture, I moved to St. Louis. On my first weekend off, I went back to Columbia to help mother pack for her imminent departure for a nursing home in St. Louis. On September 11, I woke and saw the events in New York on TV. I saw the towers fall like something out of a comic book. Mother, still on Lorapozean and other medications, had no idea what was going on in her depressed, semi-dazed state.
As for America, we had a new Chupacabra. Immediately after the towers collapsed, the stern heads of the experts and retired generals talked of Islam. A list was repeatedly presented of dangerous countries — terrorist countries: China, North Korea, Iran, Syria, Iraq . . .
The list never varied, and was recited on show after show. They hated our values. They were envious of us. They hated our holy democracy. Osama bin Laden became the face of terrorism, a new monster under the bed, a conniving demon living in a cave. A cave. That was as good as a bed. We had a real enemy again. A somewhat floundering Dubya became a war president, just like his dad.
The skies were empty. All those jets I used to watch and ponder over were banned from the skies, creating an eerie silence broken only by the growl of a pair of fighters; gray-skinned eagles circling the nest.
The Peace Dividend was over; it was monster time again.
What about the face on Mars? Another probe later orbited the planet and made a new series of photographs. On Cydonia, the face, or what had passed for it, had crumbled away from 300-mph wind erosion on that global desert. Time, which worked on Mother and me, also worked its power on the midnight fantasy. When Art Bell had a guest arguing about a government plot to cover up the truth regarding the face, I moved the dial. The radio monsters, from Mars to Chupacabra, were no longer needed now that we had the monster of world terrorism; Osama bin Laden was a cave monster you could appropriate funds for. War had returned, and the establishment was happy. It was like old times.
As for Mother, her monster was more real: the loss of self-reliance and control that led to infirmity, the loss of reasoning and rational thought, and the decline of her health ending in Akasa, the final monster.
* * *
Like all journals of dissident ideas, Counter-Currents depends on the support of readers like you. Help us compete with the censors of the Left and the violent accelerationists of the Right with a donation today. (The easiest way to help is with an e-check donation. All you need is your checkbook.)
For other ways to donate, click here.
Enjoyed this article?
Be the first to leave a tip in the jar!