Amerika ist bereit für eine identitäre Politik für Weiße
Robert Wallace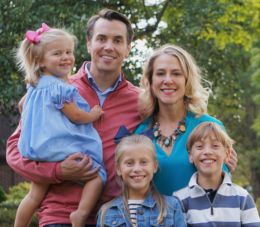 781 words
English original here
Amerikanische Patrioten hungern nach identitärer Politik für Weiße. Dies war unvermeidlich. Weiße Nationen werden von Nicht-Weißen zugrunde gerichtet, die als in sich geschlossene Stammesgemeinschaften vorgehen. Weiße werden als eine in sich geschlossene Stammesgemeinschaft angegriffen. Am Ende müssen die Weißen anfangen, sich als eine in sich geschlossene Stammesgemeinschaft zu wehren.
Die Weißen haben nur langsam darauf reagiert, wegen einer verräterischen Führungsriege und der albernen Vorstellung, identitäre Politik sei nur dann schlecht, wenn sie sich für Weiße einsetzt. Dennoch war es nur eine Frage der Zeit, bis die weißen Amerikaner wach wurden und anfingen, sich als Weiße zu wehren. Umfrageergebnisse zeigen nun, daß ein Wachwerden stattfindet:
Umfrage der Universität von Virginia: 85% der Republikaner sind beunruhigt über die Benachteiligung von Weißen, Einwanderung ist die Hauptsorge.[1]
Umfrage der Universität von Chicago: Im Bereich der Politik ist die Hauptsorge von 75% der 21 Millionen Amerikaner, die mit den Demonstranten vom 6. Januar sympathisieren, der "Große Bevölkerungsaustausch".[2]
"In ihrem neuen Buch "White Identity Politics" untersucht die Politikwissenschaftlerin Ashley Jardina von der Universität Duke die zunehmende Bedeutung weißen Selbstverständnisses in Amerika. Auf der Grundlage von Daten aus Untersuchungen der American National Election Studies und ihrer eigenen Recherche kommt Jardina zu der Feststellung, daß etwa dreißig bis vierzig Prozent der weißen Amerikaner sagen, daß ihnen ihr Selbstverständnis als Weiße wichtig ist."[3]
"Wie das Aufkommen identitärer Politik für Weiße die Auseinandersetzung um die Kritische Rassentheorie erklärt."[4]
Umfrage von "Newsweek": 23% der männlichen Republikaner sehen weiße Nationalisten positiv.[5]
Am meisten sind davon diejenigen überrascht, die seit langem für die Belange von Weißen eintreten, von denen wiederum manche bereits seit Jahrzehnten vorhergesagt haben, daß ein solches Wachwerden unvermeidlich sei. Es ist wahr, daß es noch in den 90er Jahren ein Selbstverständnis von Weißen fast überhaupt nicht gegeben hat. Doch infolge von Obama, Trump, "Black Lives Matter", dem Großen Bevölkerungsaustausch und offenem Weißenhass sind die Weißen nunmehr dahintergekommen, wie ihre Interessen als Gruppe gelagert sind. Insofern weiße Amerikaner weiterhin angegriffen werden, wird sich dies nur weiter zuspitzen, und es gibt keinen Grund zu der Annahme, daß unsere Feinde den Weitblick und die Selbstbescheidung haben, ihre Angriffe zu mäßigen.
Natürlich ist dieses Wachwerden für diejenigen, die für die Belange von Weißen eintreten, ein Grund zum Feiern. Aber wir können uns nicht auf unseren Lorbeeren ausruhen. Jetzt ist der Augenblick, um härter denn je vorzugehen. Obwohl weiße Amerikaner danach hungern, was wir ihnen zu sagen haben, stehen die Republikanische Partei und die konservative Bewegung bei den bevorstehenden Wahlen schon bereit, die Unzufriedenheit der Weißen abzuernten – und sie dann in das Übliche abzulenken: Steuersenkungen für Milliardäre, Liebesgaben an "unseren größten Verbündeten", Platinum Plan-Anbiederei an Nicht-Weiße und bürgerlichen Nationalismus für Weiße, der sich gegenüber jeder Hautfarbe blindstellt. Aber identitärer Politik, die sich gegen Weiße richtet, mit republikanischem Einerlei zu begegnen, wäre wie mit einem Messer in ein Kugelgefecht zu gehen. Es ist an der Zeit, der Wahrheit ins Gesicht zu sehen: Diese Leute betreiben eine Verliererstrategie, weil sie wollen, daß wir verlieren. Hört nicht länger auf sie.
Was sollten nun  diejenigen tun, die sich für Weiße einsetzen?
Zunächst müssen wir unsere Botschaft weiterverbreiten, daß Weiße als Weiße angegriffen werden und wir uns als Weiße verteidigen müssen. Falls die Republikaner im November wieder in die Macht zurückgespült werden, würden Millionen von Weißen gern wieder in Tiefschlaf verfallen. Wir werden das nicht zulassen.
Zweitens müssen wir, obwohl wir im Wettstreit der Ideen außerordentliche Fortschritte erzielt haben, die öffentliche Meinung in Vorteile im Bereich der Politik umwandeln. Deshalb ist der nächste Schritt, eine politische Einrichtung mit zwei hauptsächlichen Zielsetzungen zu erschaffen:
Zunächst einmal gibt es eine identitäre Politik für Weiße derzeit nur als reines "Gespenst", als einen Buhmann, der vom Establishment heraufbeschworen wird. Um dieses Gespenst in eine wirkliche politische Kraft zu verwandeln, müssen wir wissen, wieviele wir sind, wo wir sind und wie engagiert wir sind. Nur dann werden unsere Stimmen soviel zählen wie unsere Ideen.
Zweitens müssen wir greifbare politische Lösungen vorschlagen, um den negativen Auswirkungen der Globalisierung und des Multikulturalismus entgegentreten.
Dieses Institut aufzubauen ist der Grund, warum ich mich Counter-Currents angeschlossen habe.
*  *  *
Counter-Currents has extended special privileges to those who donate $120 or more per year.
First, donor comments will appear immediately instead of waiting in a moderation queue. (People who abuse this privilege will lose it.)
Second, donors will have immediate access to all Counter-Currents posts. Non-donors will find that one post a day, five posts a week will be behind a "paywall" and will be available to the general public after 30 days.
To get full access to all content behind the paywall, sign up here:
Paywall Gift Subscriptions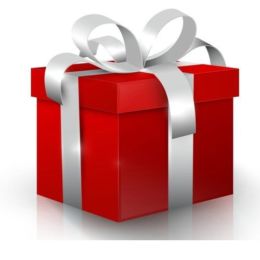 If you are already behind the paywall and want to share the benefits, Counter-Currents also offers paywall gift subscriptions. We need just five things from you:
your payment
the recipient's name
the recipient's email address
your name
your email address
To register, just fill out this form and we will walk you through the payment and registration process. There are a number of different payment options.
Fußnoten
[1] Larry Scheck, Mick McWilliams: "Project Home Fire/Center For Politics Research Reveals Outsized Role Immigration Plays In Fueling Our National Divide." (Centerforpolitics.org — 7. Oktober 2021)
[2] Neil Munro: "Study Ties January 6 Riot To Rejection Of Demographic Change." (Breitbart.com — 7. Januar 2022)
[3] Isaac Chortiner: "The Disturbing, Surprisingly Complex Relationship Between White Identity Politics And Racism." (Newyorker.com — 19. Januar 2019) Mehr über Jardinas Forschungsarbeit bei Greg Johnson: "Uppity White Folks And How To Reach Them." (Counter-Currents.com — 22. November 2019)
[4] Michael Tesler: "How The Rise Of White Identity Politics Explains The Fight Over Critical Race Theory." (Fivethirtyeight.com — 10. August 2021)
[5] Benjamin Fearnow: "23 Percent Of Republican Men Have Favorable View Of White Nationalists Poll." (Newsweek.com — 31. Juli 2021)