1,857 words
English original here
Dans mon essai « Punching Right » [1], j'ai expliqué pourquoi je pense qu'il ne devrait pas y avoir de tabous contre le fait de critiquer des collègues de droite. Les seuls tabous devraient être contre les mauvaises idées, les mauvais arguments, les mauvaises manières, et la mauvaise foi.
Dans cet essai je veux critiquer deux suppositions fausses de ceux qui voudraient faire de « cogner à droite » un tabou. Cogner à droite est supposé être un péché parce que :
Les adversaires de l'extrême-droite sont secrètement d'accord avec eux, donc les attaquer est lâche, malhonnête, et peut-être vénal.
La gauche est dominante parce qu'elle présente toujours un front uni et ne cogne jamais à gauche. Si les droitistes veulent gagner, par conséquent, nous ne devons jamais cogner à droite.
Ces deux idées sont fausses.
D'abord, nous à droite, nous ne sommes pas tous d'accord les uns avec les autres. Nous ne sommes pas tous du « même coté ». L'idée même d'un spectre politique encourage l'illusion que si deux écoles de pensée sont toutes deux de droite, elles doivent simplement être deux versions de la même chose, différant seulement dans des questions de degré. Mais bien sûr la droite et la gauche sont aussi sur le même spectre politique, et nous ne pensons pas qu'elles diffèrent seulement en degré.
Les philosophies politiques diffèrent fondamentalement dans leurs principes fondamentaux et dans leurs buts politiques. C'est vrai de la gauche contre la droite, et c'est vrai d'une droite contre une autre. La seule chose qui unit vraiment les différents camps de la droite est une croyance négative, c'est-à-dire le rejet de l'idée que l'égalité est la plus haute valeur politique (les camps de la gauche sont plus unifiés parce qu'ils affirment tous un positif, à savoir que l'égalité est la plus haute valeur politique).
Je reconnaîtrai que des tendances différentes de droite peuvent partager certains buts politiques spécifiques et certains ennemis spécifiques. Ils peuvent donc trouver commode de s'allier pour une défense commune ou des buts communs. Mais cela ne signifie pas qu'ils partagent les mêmes principes idéologiques ultimes ou les mêmes buts politiques ultimes.
Dans certaines circonstances, il est pragmatique de reconnaître qu'on est en désaccord. Mais quand ces circonstances ne tiennent plus, les gens exprimeront inévitablement leurs différences. Et il n'y a absolument rien de mal à cela. Si vous n'êtes pas prêt à discuter ce que vous croyez et ce que vous voulez, spécialement avec les gens qui sont en désaccord avec vous, vous ne parviendrez jamais à persuader de nouvelles personnes à rejoindre votre camp. Mais dans une guerre d'idées, la persuasion est le combat et la conversion est la victoire.
Pourquoi un tabou sur le fait de cogner à droite suppose-t-il que nos adversaires sont secrètement d'accord avec nous ? Ceux qui cognent à droite soit sont d'accord avec nous, soit ne sont pas d'accord avec nous. S'ils ne sont pas d'accord avec nous, nous pourrions avoir une longue liste de raisons pour penser qu'ils ont tort. Mais nous n'avons pas de base pour les critiquer simplement pour exprimer leurs désaccords. Après tout, déclarer vos principes et les défendre est le seul comportement intellectuellement honnête et honorable disponible.
Donc nous ne pouvons vraiment objecter à ceux qui « cognent à droite » que s'ils sont secrètement d'accord avec nous mais nous attaquent quand même par lâcheté, malhonnêteté, et motifs ultérieurs, comme la recherche de l'argent et du statut social. Donc il n'y a rien d'intrinsèquement erroné à « cogner à droite ». C'est erroné seulement si cela vient de motifs vils.
Mais de combien de gens parlons-nous ici ? Et comment savons-nous qui ils sont ?
Pour le besoin de l'argumentation, stipulons que le Nationalisme Blanc n'est pas seulement une position intrinsèquement de droite, mais la position de droite la plus radicale possible. Je pense que ces deux vues sont en fait erronées, mais c'est un sujet pour un autre article.
Maintenant demandons-nous quelle est la proportion probable de nos critiques qui sont sincèrement en désaccord avec nous sur des questions de principe par rapport à ceux qui sont en réalité secrètement d'accord avec nous. Pour parler d'une manière réaliste, quel pourcentage de gens à droite est dans l'ensemble d'accord avec le Nationalisme Blanc ? Je pense que le chiffre doit se situer quelque part entre 1 et 5%. Croire à un chiffre plus grand, c'est nous flatter ou nous tromper nous-mêmes.
Soyons exubérants et disons que 5% de gens de droite sont d'accord avec nous. Maintenant, sur ces 5%, quel pourcentage d'après vous est susceptible de nous attaquer pour des motifs vils tout en étant secrètement d'accord avec nous ? Est-ce même un sur cent – 1% de 5% ? Si c'est le cas, alors l'injonction de ne pas cogner à droite s'applique en réalité à presque personne. A droite, 95% des gens sont de bonne foi en désaccord avec nous, 5% sont d'accord avec nous, et un minuscule pourcentage de ceux-ci nous critiquent malhonnêtement de toute façon. D'après ces calculs sommaires, cogner à droite n'est presque jamais erroné.
Et comment faisons-nous la différence entre ceux qui cognent à droite pour des motifs malhonnêtes et l'immense majorité des gens qui sont sincèrement en désaccord avec nous ? Faute d'une confession, nous sommes obligés de deviner les motifs des gens d'après leur comportement externe, et c'est parfois une tâche difficile.
Ainsi, étant donné à quel point le nombre de gens qui cognent à droite de mauvaise foi doit être minuscule, et étant donné à quel point il est difficile de deviner les motifs des autres, on s'attendrait à entendre très rarement l'accusation que « X est secrètement d'accord avec nous mais nous trahit pour des motifs vils ». Mais bien sûr, étant donné la prééminence du « style paranoïaque » dans notre mouvement – les paranoïaques craignent toujours le pire et en tirent immédiatement des conclusions –, nous entendons de telles accusations tout le temps. Mais lancer de telles accusations revient à chasser un moucheron avec un tromblon. On touche rarement le moucheron, mais le tir débarrasse sûrement la pièce de passants innocents.
Si presque personne ne cogne à droite pour des motifs vils, et si nous ne pouvons presque jamais être sûrs des motifs humains, l'action la plus pragmatique est simplement d'abandonner complètement les spéculations sur les motifs et d'essayer de persuader nos critiques que nous avons de meilleurs faits et arguments que les leurs. Si nos critiques ne sont pas des hommes honnêtes, nous ne les persuaderons jamais, bien sûr, mais nous persuaderons probablement les plus honnêtes parmi les curieux. Et attirer les gens honnêtes dans notre camp – au lieu de dénoncer et d'extirper les maux que nous imaginons rôdant dans les cœurs d'un infime pourcentage de nos ennemis – est la chose la plus importante à faire de toute façon.
Bien sûr ce serait très commode si nous pouvions persuader nos critiques qu'il est tabou de s'opposer à nous. Par exemple, beaucoup d'entre nous seraient ravis si des modérés acceptaient la recommandation de Jonathan Bowden de valoriser les extrémistes sur leur droite et de s'inspirer de leurs idées et de leur énergie.
Mais cela n'arrivera jamais, parce qu'en fin de compte les Nationalistes Blancs croient et veulent des choses très différentes que les nationalistes civiques, les libéraux classiques, les néoconservateurs, et les conservateurs chrétiens qui s'opposent à nous. Ils ont des philosophies et des buts différents. Ils ne veulent pas être comme nous. Ils n'ont rien à gagner de nous – à part avoir l'air plus modérés et plus raisonnables aux yeux des centristes, et c'est en fait la seule raison pour laquelle ils mentionnent notre existence.
Nos ennemis ne seront jamais trompés par un tabou sur la critique de droite. Mais même s'ils acceptaient cela, cela ferait en réalité du tort à notre cause. Encore une fois, nous sommes dans une guerre d'idées. Si notre but est de convertir les gens à notre mode de pensée, nous devons promouvoir un débat intellectuel libre, pas des tabous pour l'interdire. Nous ne pouvons pas changer les opinions des gens si nous ne savons même pas ce qu'ils pensent et pourquoi.
Encore une fois, il y a des circonstances dans lesquelles cela fait sens de reconnaître qu'on est en désaccord afin de pouvoir se concentrer sur des buts concrets communs. Mais nous ne pouvons pas éternellement reporter le débat sur les différences fondamentales de principes et de buts, et le désir de faire cela vient probablement d'une simple incapacité à prendre les idées au sérieux.
Ensuite, l'idée que les gauchistes gagnent parce qu'ils ne se combattent jamais entre eux ne résiste pas au plus léger examen historique. Dites cela à Trotski. Dans le camp marxiste, les désaccords politiques furent suffisamment intenses pour conduire aux meurtres de masse. La guerre froide fut menée entre deux versions différentes de l'idéologie gauchiste. Le marxisme est illibéral, et le libéralisme est antitotalitaire, et pourtant les deux idéologies sont de gauche. Loin d'être menacée par un désaccord intellectuel fondamental, la gauche était prête à risquer la guerre thermonucléaire mondiale par idéologie. Ils prennent les idées au sérieux.
Encore une fois, l'idée d'un spectre politique encourage l'illusion que toutes les attitudes de gauche diffèrent seulement en degré, et que John Kennedy ou Hillary Clinton ont les mêmes buts ultimes qu'Herbert Marcuse ou le président Mao. Les gens de gauche placent l'égalité au-dessus des autres valeurs politiques, mais cela laisse une grande latitude pour des désaccords passionnés et sanglants sur ce qu'est la meilleure société, et pourquoi.
L'illusion selon laquelle les gens de gauche restent unis et ne désavouent pas leurs éléments plus extrémistes est encouragée par les médias de gauche ainsi que par la droite « cuckservative », qui demande toujours que les conservateurs dénoncent les gens sur leur droite mais bien sûr n'exigent pas la même chose des libéraux.
Quand Donald Trump désavouait l'Alt Right ou David Duke, il était seulement honnête. Après tout, il est réellement en désaccord avec nous. Ce qui pose un problème, c'est que Hillary Clinton ne s'est jamais entendue demander de désavouer l'appui des voyous de Black Lives Matter ou d'un meurtrier comme Donna Hylton, et que Barack Obama ne fut jamais obligé de répondre à des questions sur Bill Ayres ou Jeremiah Wright. Rachel Madow et John McCain s'accordent pour dire que de telles questions seraient « déloyales », car cela devrait aller sans dire que les libéraux ne soutiennent jamais de mauvaises choses. Mais si Clinton ou Obama étaient mis sur la sellette et se voyaient demander de se distance de leurs supporters les plus infects, je ne doute pas qu'ils les désavoueraient, et ils pourraient même être sincères.
Si le secret du succès de la gauche n'est pas une question de ne jamais « cogner à gauche », alors quel est-il ? La gauche a de nombreuses forces authentiques, incluant un plus grand sérieux moral et une plus grande intensité psychologique [2]. Mais une grande partie du succès de la gauche est simplement l'absence d'une opposition de droite efficace. Nous serons beaucoup plus efficaces si nous cessons d'être menacés par des désaccords intellectuels fondamentaux et si nous commençons à prendre les idées un peu plus au sérieux.
*  *  *
Counter-Currents has extended special privileges to those who donate $120 or more per year.
First, donor comments will appear immediately instead of waiting in a moderation queue. (People who abuse this privilege will lose it.)
Second, donors will have immediate access to all Counter-Currents posts. Non-donors will find that one post a day, five posts a week will be behind a "paywall" and will be available to the general public after 30 days.
To get full access to all content behind the paywall, sign up here:
Paywall Gift Subscriptions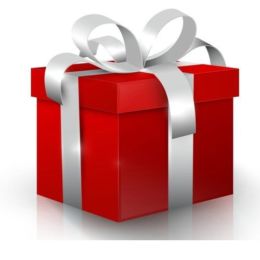 If you are already behind the paywall and want to share the benefits, Counter-Currents also offers paywall gift subscriptions. We need just five things from you:
your payment
the recipient's name
the recipient's email address
your name
your email address
To register, just fill out this form and we will walk you through the payment and registration process. There are a number of different payment options.
[1] Greg Johnson, "Punching Right," In Defense of Prejudice.
[2] Voir Greg Johnson, "Metapolitics and Occult Warfare," "The Moral Factor," et "Learning from the Left," in New Right vs. Old Right (San Francisco: Counter-Currents, 2013).