3,038 words
Translations: French, Russian, Spanish, Czech
Audio version: To listen in a player, click here. To download the mp3, right-click here and choose "save link as" or "save target as."
White survival requires creating or restoring white homelands. That requires racial separation. Yet even whites who find this argument compelling think that actually creating white homelands would be impossible or immoral, for the ethnostate seems to require "ethnic cleansing." Borders must be redrawn, and tens of millions of people must pack up and move. How is any of this possible without tyranny, terror, and bloodshed?
If Europe is to be preserved, millions of African, Middle Eastern, and South or East Asian immigrants must leave, and all their descendants too. In the majority-white colonial nations of North and South America and the Antipodes, some provision should be made for the remnants of indigenous populations, and perhaps some territory should be set aside for the descendants of non-white slaves. Yet millions of recent immigrants and their families must still be repatriated.
But how is that even possible? And how can it be morally justified? Matters are not helped by the revolutionary fantasy literature of William Pierce and Harold Covington, who envision ethnic cleansing through terrorism and genocide.[1]
Thus to persuade people to actually build ethnostates, White Nationalists have to deal with four questions: Is restoring white homelands even possible? Can we live with it? Is it moral? Does it have to be terrible?
Is it possible for millions of non-whites to leave white nations? The best way to answer this question is with another question: Was it possible for them to come here? If it was possible for them to come, it is possible for them to leave, with all their offspring as well. With modern technology, it has never been easier for millions of people to move. Moreover, people are more rootless than ever. The average family today moves every few years. So most non-whites are moving anyway. We just want their next move to be outside of our homelands. In short, there is definitely a way to decolonize white homelands. We just need to have the will.
As for the question of will, two issues are relevant. First, can we live with repatriating non-white populations? Can we be comfortable with de-colonizing our homelands? Can it become part of ordinary life? Second, there is the more specific question of whether it is moral.
People are forced to move all the time for economic reasons:
Once one goes onto the job market, one must go where the jobs are.
Once one has a job, one can be moved by one's employer.
When one loses a job, one again has to go where the jobs are.
When the cost of living in a particular area rises, largely due to speculation in the housing market, many people whose incomes cannot keep up are forced to move to cheaper quarters.
White people seem to sleep quite well at night knowing that millions of people are forced to move for economic reasons, which all basically boil down to private greed. So white people can learn to live with encouraging people to move for a much higher purpose: the creation of a better world in which all peoples have their own homelands.
Since most people have no problem with a system that forces people to move for economic reasons, a White Nationalist government can make those reasons work for us. We don't have to be in a hurry. The next time a non-white family has to move for economic reasons, we will just make sure that they move outside our homelands.
Beyond that, whites are already living with ethnic cleansing for political reasons. It's just that whites are the victims rather than the beneficiaries. For two or more generations now, whites have been subjected to mass ethnic cleansing in our homelands. Millions of whites have changed homes, schools, and jobs millions of times because of the end of racially segregated neighborhoods, schools, and businesses and the influx of millions of non-white immigrants, who have destroyed white neighborhoods, schools, and jobs, forcing white families to move elsewhere in search of "better" (i.e., whiter) places to live and work. Despite the enormous human and financial costs of this ethnic cleansing, whites have been "living with it" quite well. It seldom seems to intrude into their consciousness, much less into public expression, and hardly ever into political action and change.
So I think whites can live with themselves quite well if they imposed the same processes of demographic replacement on non-whites, and I think that non-whites could live with it too.
For decades now, whites have found a way to "live with" a system in which we, as a race, have no future. Unless the present political, economic, and cultural system is fundamentally transformed, whites will become extinct in all of our homelands, and we will be replaced by non-whites. We are being subjected to a slow, cold process of genocide. Yet we are managing to "live with it," largely because we are narcotized and distracted by individualism, careerism, consumerism, hedonism, and all-round selfishness. And we are intimidated from complaining about it, much less organizing to stop it, by political correctness.
White Nationalists must wake our people up to the fact that we have no future in the present system. That awareness will make it impossible for whites to "live with" continued subjection to genocide. Then we will change that system.
To create white homelands, we must create a system where it is the non-whites who have no future in our homelands. In this case, however, "no future" is not some sort of mafia- or military-style euphemism for genocide, since non-whites have homelands all around the world, and we will make sure they get there. And if whites can live with a system in which we have no future at all, then surely non-whites can live with a system in which their people have a future in their own homelands.
Some might object that non-whites will only have bleak futures in their homelands. Notice, however, that this objection quietly discards one of the main tenets of diversity advocates, namely that non-whites who come here enrich our societies. For if non-whites enrich our societies, why would they not enrich their own societies as well? In truth, non-whites come to white societies because we enrich them. We provide them better lives than they can enjoy in their homelands.
But it is also true that non-white immigrants are often superior in education, ambition, and agency to the people they leave behind. They may send money home, but their departure removes something far more important: human capital. Thus non-white societies will never be able to provide their citizens a decent future as long as some of their best people can leave to colonize white countries. Non-white lands will only "develop," to whatever extent possible, once white countries stop skimming off some of their best people.
One of the beauties of nationalism is that each people is responsible for its own destiny. Because whites are facing extinction, our first obligation is to ourselves. So, although we wish all peoples well, how they fare in their own homelands is ultimately not our problem.
The simple answer to the question of whether we can "live with" repatriating non-whites is that, as a race, we can't live without it. But that brings us to the moral question: Is repatriation the right thing to do?
I have already established that under the present system, whites will become extinct, and that the only real solution is the creation of white ethnostates. Therefore, non-violent removal of non-white populations is simply a matter of self-defense in the face of a mortal threat. And we all recognize the moral right to self-defense, particularly by a people facing genocide.
White genocide has not happened in a sudden burst of violence, and it will not be solved that way either. White genocide is a process unfolding over generations. Its architects knew very well that its ultimate end is the extinction of the white race. But they were not interested in a quick paroxysm of slaughter, as emotionally satisfying as that might have been. They knew that it is difficult to mobilize people to commit mass murder, and it is risky, because the victims could fight back and perhaps win, in which case one's own people might be wiped out in retaliation.
Therefore, they conceived a slower, safer process of genocide. They knew that if anti-white demographic trends were set in motion and sustained over time—i.e., lower birthrates, collapsing families, miscegenation, non-white immigration, non-white penetration of white living spaces, etc.—the long-term result would be white extinction, and very few whites would become aware of it, much less fight back, until resistance was pretty much futile anyway.
When whites regain control over our homelands, we need to adopt similar far-sighted policies. We need to set pro-white demographic trends in motion and sustain them. Time will take care of the rest. In the short run, we need to raise white birthrates. But, again, we will never win by out-breeding non-whites until the planet is standing room only. The problem is not too few of us, but too many of them in our homelands.
Therefore, we need to set in motion a well-planned, orderly, and non-violent process of repatriation. There is, moreover, no hurry. Our enemies planned to eliminate us over generations. We can take a few decades to set things right.
To understand how it is possible to restore white homelands in a gradual, orderly, and humane manner, we need to make some distinctions. There are non-white citizens and non-white aliens. And among the aliens, there are legal and illegal aliens.
We need to deal with the aliens first. We will begin by closing the borders to non-whites. Then non-white illegals must simply be deported. The most economical way is to get them to deport themselves by cutting off their employment and benefits.
The legal ones are here on visas. We will simply not renew their visas, and when their visas expire, we will make sure that they leave.
We will also repeal birthright citizenship, and make it retroactive. We will also send the "anchor babies" back with their mothers.
But even though non-whites will no longer enjoy the rights of citizens (civil rights) in white countries, we will, of course, respect their human rights to life, property, and due process, as we do with all foreigners. In the United States alone, such policies would rid us of tens of millions of recent immigrants within a few years.
As for non-whites who are citizens, restoring white sovereignty requires that they no longer have any political power in our societies. But they will still have human rights to life, property, due process, etc., which we will of course respect. We will also respect their rights to certain government benefits, e.g., education, welfare, old-age pensions, and the like.
We must recognize that the primary demographic threat from non-whites comes from people of child-bearing age, who should be our focus. Therefore, non-whites over the age of 50 who are productive and orderly citizens should have nothing to fear from us. They should be able to work, retire, and live out their lives with all the benefits they are due, and with full protection of their human rights.
However, a White Nationalist regime would also make family reunification work in favor of emigration, so elderly non-whites will be given every incentive to join their families in their homelands, where their pensions will probably go farther.
Non-white citizens can be divided into the law-abiding and the law-breaking. Law-breakers should be imprisoned and paroled outside of our homelands. Given that a very high percentage of blacks get in trouble with the law, this policy alone would rid us of millions over a few decades.
Law-abiding non-whites of childbearing age can also be divided into industrious and upwardly mobile populations (e.g., Jews and South and East Asians) and indolent, welfare-dependent populations (primarily blacks and mestizos). The latter population will swell mightily once we end Affirmative Action and make-work programs. It would be cheaper to give them welfare for life rather than have them gum up the system by pretending to work. A White Nationalist government could give them welfare for life, as long as they collect it in their homelands.
As for the energetic and upwardly mobile non-whites, like most modern people, they move around quite a lot. We will just make sure that their next move takes them outside our homelands. Non-white schoolchildren will be educated in the native tongues of their homelands. When they reach college age, they will be sent to college overseas, so it will be natural for them to seek employment there.
Such policies would restore white homelands within a few decades, and the process would be orderly, humane, and consistent with the human rights of all parties.
To sustain a gradual and humane process of restoring white homelands, White Nationalists must, of course, not just attain but retain political power. People will be able to vote for virtually anything, but the degradation and destruction of the white race must be off the menu.
Beyond that, we must create a constellation of interest groups that profit from repatriation (moving companies, for instance). Furthermore, industries that are harmed by the process must be co-opted, divided, and otherwise neutralized as potential sources of opposition. For instance, industries that lose profits due to loss of cheap labor should receive tariff protections, price supports, bailouts—anything, really, to shut them up.
Another important consideration is that repatriation need not be a giant government program. It merely needs to make existing government programs, private institutions, and social trends work to promote non-white emigration. Most non-whites were not brought here by government programs. They brought themselves here because of private and government incentives. When those incentives are changed, many non-whites will simply deport themselves.
Due to the nature of the modern economy, most non-whites move a great deal anyway. We will simply wait until the next move, then make sure it is to a non-white country.
Due to indolence, unemployability, and criminality, many non-whites are already told where to live by the government. The next time they fall into the system, it can simply deposit them in a non-white homeland.
Many whites are uncomfortable about resettling non-whites who have put down "roots" in our homelands. But non-whites have tens of thousands of years of roots in their homelands. Yet somehow they managed to move here. So if their roots there did not matter to them, why should their "roots" here matter to us? And if their shallow roots here matter to us, shouldn't our own deep roots matter that much more?
Perhaps the most brazen technique of emotional manipulation used to oppose immigration control is the claim that repatriation is bad because it "breaks up families." But immigration breaks up families too, so if breaking up families is a bad thing, immigration is a bad thing as well. We will stop breaking up non-white families by stopping immigration altogether.
It is also quite brazen that the idea of family reunification is used only to argue for chain immigration. But it can just as well be an argument for chain repatriation. If family reunification is a legitimate goal of immigration policy, then we must encourage immigrants to return to the warmth of their families back in the Old Country.
One of the most common arguments for complacency in the face of demographic decline is that the disaster will happen long after we are dead. White extinction will not happen within the lifetimes of anyone alive today, but whites will slip into minority status in many countries within the lifetimes of many of my readers. Indeed, if we look at smaller units—states, counties, towns, neighborhoods, and schools—whites are slipping into minority status every single day. But certainly for older generations, such as the Baby Boomers, the worst of what we are facing will happen long after their deaths. So even though such people often support environmentalism, wildlife conservation, historical preservation, and other causes aimed at future generations, they leave white demographic decline for future generations to worry about.
White Nationalists must, of course, combat this crass and usually highly selective form of egocentrism. But whenever we cannot change this attitude, we can make it work for us. For if some people will not worry about white demographic displacement because it will happen after their deaths, why should they worry about our plan for white demographic restoration, since it too will unfold slowly over decades and only reach fulfillment well after they are dead? If some people won't fight against the coming anti-white dystopia because they won't live to see it, then why should they fight against the terrifying burrito-free dystopia White Nationalists envision, since it will only come to pass far in the future, long after the last Boomer is laid to rest?
What if a white nation decides on a gradual, peaceful, and humane process of repatriation, but non-whites respond with violence? This would simply give us an opportunity to build a consensus for more rapid and forceful forms of repatriation. The essential problem of White Nationalism is finding a way to square the requirements of white survival with our people's highly evolved, perhaps even morbid conscientiousness. But it actually makes it easier to mobilize our people if fair and reasonable solutions are violently rejected.
Even though the restoration of white homelands may take a couple of generations, there will be immediate psychological dividends for whites once we know our race has a future again. There will be less alienation and depression—fewer losers, alcoholics, drug addicts, and suicides. More whites will form families, have children, pursue degrees, start businesses, and contribute to society. Once we restore hope for the future, our people will start living as if the ethnostate is already here. Those who fight for a better world live in it today.
*  *  *
Counter-Currents has extended special privileges to those who donate $120 or more per year.
First, donor comments will appear immediately instead of waiting in a moderation queue. (People who abuse this privilege will lose it.)
Second, donors will have immediate access to all Counter-Currents posts. Non-donors will find that one post a day, five posts a week will be behind a "Paywall" and will be available to the general public after 30 days.
Third, Paywall members have the ability to edit their comments. 
Fourth, Paywall members can "commission" a yearly article from Counter-Currents. Just send a question that you'd like to have discussed to

[email protected]

. (Obviously, the topics must be suitable to Counter-Currents and its broader project, as well as the interests and expertise of our writers.)
To get full access to all content behind the paywall, sign up here:
Paywall Gift Subscriptions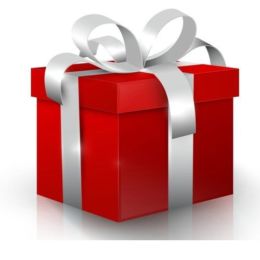 If you are already behind the paywall and want to share the benefits, Counter-Currents also offers paywall gift subscriptions. We need just five things from you:
your payment
the recipient's name
the recipient's email address
your name
your email address
To register, just fill out this form and we will walk you through the payment and registration process. There are a number of different payment options.
Note
[1] See, for instance, William L. Pierce, writing as Andrew MacDonald, The Turner Diaries, second ed. (Hillsboro, W.V., National Vanguard Books, 1999) and H. A. Covington, The Brigade (Philadelphia: Xlibris, 2008).
Enjoyed this article?
Be the first to leave a tip in the jar!