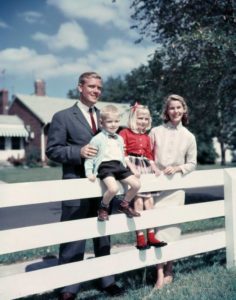 1.444 mots
English original here
Gregory Hood m'a fait un jour remarquer qu'un Manifeste Nationaliste Blanc pourrait commencer par le Préambule du Manifeste du Parti Communiste, avec seulement quelques mots changés:
Un spectre hante le monde — le spectre du Nationalisme Blanc. Toutes les puissances qui règnent sur les nations blanches sont entrées dans une alliance maudite pour exorciser ce spectre: Eglise et Etat, gauche et droite, oligarques et populace, haute et basse culture, milieux universitaires et presse mensongère.
Quel est le parti d'opposition qui n'a pas été traité de «raciste» par ses adversaires au pouvoir? Quelle est l'opposition qui n'a pas renvoyé le reproche brûlant «ce sont les vrais racistes», contre les partis d'opposition les plus avancés, ainsi que contre ses adversaires réactionnaires?
Deux choses résultent de ce fait:
1. Le Nationalisme Blanc est déjà reconnu par tous les pouvoirs existants comme étant lui-même un pouvoir.
2. Il est grand temps que les Nationalistes Blancs publient ouvertement, à la face du monde entier, leurs idées, leurs buts, leurs tendances, et opposent à ce conte enfantin du Spectre du Nationalisme Blanc un manifeste du mouvement lui-même.
A cette fin, nous présentons le Manifeste qui suit.
La comparaison est plutôt étrange — et plutôt encourageante, puisqu'en un peu plus d'un siècle, le communisme est passé de l'état de spectre à l'état de puissance mondiale réelle.
Le jeu habituel des partis politiques aujourd'hui est la «légitimation négative»: ils demandent votre allégeance non pour la raison positive de ce qu'ils prônent, mais simplement pour le fait qu'ils ne sont pas l'autre parti. Cela leur permet d'éviter de défendre une plate-forme spécifique, et si cela les amène au pouvoir, ils ont pratiquement un chèque en blanc, tant qu'ils sont suffisamment différents de l'autre parti détesté.
Mais tous les partis du système s'unissent rapidement dès qu'une forme d'ethno-nationalisme blanc apparaît sur la scène. Le Nationalisme Blanc est l'autre parti pour tout le système globaliste, multiculturel et multiracial. Et à mesure que le système titube de crise en crise et échoue à livrer son paradis multiculturel promis, de plus en plus sa seule légitimation est de ne pas être nous. Le système est tellement déterminé à stigmatiser les gens qui s'opposent au multiculturalisme et à la globalisation comme étant des méchants Blancs racistes qu'ils diront que George Zimmermann est un homme blanc et que Donal Trump est un nazi.
Mais en quel sens le communisme était-il un «pouvoir» dans les années 1840, et en quel sens le Nationalisme Blanc pourrait-il être un «pouvoir» aujourd'hui? Dans aucun des deux cas nous ne parlons d'un véritable pouvoir politique. Le Nationalisme Blanc aujourd'hui, comme le communisme à l'époque, est plutôt une simple image du mal, un épouvantail que le système utilise pour pousser la foule à se conformer.
On a l'impression que si nous n'existions pas, le système trouverait nécessaire de nous créer. En fait, dans de nombreux cas ils nous créent vraiment. D'abord, le système projette des images de ses opposés absolus. Bien sûr, ce sont les opposés diaboliques qu'il préfère, des opposés diaboliques qu'il pense pouvoir vaincre ou contrôler. Et parfois des esprits rebelles mais dépourvus d'esprit critique adopteront ces images et agiront en conséquence — les dénommés «nazis d'Hollywood», par exemple. Ensuite, le système créera simplement ses propres faux groupes d'opposition.
Mais malgré tout, il y a une résistance réelle et croissante qui est enracinée non dans les projections et les machinations du système mais dans la réalité objective des différences raciales, qui fait que les nations racialement et ethniquement diverses sont inférieures aux nations homogènes. Cette résistance grandit à travers les fissures du système: l'internet, les réseaux sociaux, les médias alternatifs, et les groupes de discussion. Les gens de notre peuple sont en train de se réveiller. Les Nationalistes Blancs sont maintenant en train de former leurs perceptions et de changer leurs actions. Nous leur montrons les échecs du système, expliquant pourquoi cela se produit, et en leur offrant une alternative réalisable et inspirante.
Mais cela fait-il de nous un pouvoir? Etre en harmonie avec la réalité est certainement un avantage dans un mouvement qui est largement une société de débats. C'est aussi un avantage pour lutter pour le pouvoir contre un système qui est fondé sur des mensonges. De plus, être en harmonie avec la réalité servira certainement de base de pouvoir politique stable, si nous parvenons à le conquérir.
Mais le problème est de le conquérir. En soi, la vérité n'est pas le pouvoir. La différence entre la vérité et le pouvoir est la différence entre la théorie et la pratique, entre la potentialité et la réalité, et une théorie que nous ne pouvons pas encore pratiquer, une potentialité que nous ne pouvons pas encore réaliser, vaut à peine mieux qu'un rêve.
Comment alors un spectre du pouvoir est-il un pouvoir réel? C'est un pouvoir seulement au sens psychologique. C'est le pouvoir de susciter la peur. L'establishment utilise le spectre du Nationalisme Blanc pour effrayer les gens ordinaires. Mais de plus en plus, l'establishment lui-même a peur de nous. Ils pensent que nous sommes derrière le Brexit, Trump, Wilders, Le Pen, l'AfD (Alternative für Deutschland), Orban, etc. Et d'une certaine manière nous le sommes, puisque nous les soutenons, et que nos idées les influencent aussi ou les gens autour d'eux.
L'establishment a transformé le Nationalisme Blanc en incarnation du mal, l'équivalent politique de Satan. C'est juste la dernière version de la vieille révolte des esclaves dans la morale, où les esclaves inversent les valeurs de leurs maîtres afin de pouvoir se sentir bien. Jan Assmann dit que la loi rituelle juive a été créée par l' «inversion normative» de la religion égyptienne, et Nietzsche dit que les valeurs chrétiennes ont été créées par l'inversion normative des valeurs païennes gréco-romaines. Aujourd'hui, tous les sentiments qui préservent des peuples distincts contre une société de consommation homogène globale — un sens de l'enracinement et de l'identité, le patriotisme et l'amour des siens, un engagement pour des valeurs non-matérielles, et la volonté de combattre et de mourir pour tout cela — sont aussi qualifiés de mauvais.
C'est pourquoi le mal est si attrayant dans le monde judéo-chrétien-libéral: tout ce qui est vital, viril, agressif, noble, fier, enraciné, patriotique, passionné, transcendant et glorieux est empaqueté et qualifié de mauvais, alors que tout ce qui est faible, doux, pleurnichard, hésitant, déraciné et dissolu est qualifié de bon. Toutes les forces qui bâtissent les civilisations sont qualifiées de mauvaises, alors que tout ce qui les dissout est jugé bon.
Le cerveau antérieur peut se convaincre de telles valeurs inverties, particulièrement chez les individus qui ont le puissant motif psychologique de renverser les règles selon lesquelles ils sont jugés inférieurs. Mais les valeurs de la famille et de la tribu séduisent des parties plus anciennes du cerveau que le cerveau antérieur peut ignorer et refouler mais jamais reprogrammer. Ce qui signifie que tout ce que nous prônons séduit déjà tous les nôtres — même les plus égarés et les plus décadents parmi nous — d'une manière profonde, littéralement viscérale.
Tout ce que le système qualifie de mauvais est une force psychologiquement puissante, pas parce que le mal est bon, mais parce que les valeurs biologiquement saines ont été définies comme mauvaises mais restent malgré tout irrésistiblement attractives. Nous avons le pouvoir dans l'imagination des gens de notre peuple, le pouvoir du coté obscur. Nous devons prendre garde à ne pas laisser l'ennemi nous définir. Nous devons nous moquer de leurs projections, pas les reprendre. Mais nous pouvons exploiter le statut démoniaque et le pouvoir émotionnel qu'ils nous ont accordés et leur insuffler notre propre contenu. Ils définissent tout ce qui est vital comme mauvais. Nous pouvons garder la vitalité et rejeter leurs jugements de valeur.
Comment pouvons-nous transformer le pouvoir psychologique en pouvoir politique, le spectre du Nationalisme Blanc en chose réelle? Nous devons devenir des leaders et faire en sorte que les gens de notre peuple nous suivent (la véritable histoire du communisme a quelque chose à nous enseigner ici). C'est un long voyage, mais il commence en posant les bonnes fondations métapolitiques.
Une importante partie du processus consiste à déconstruire les fausses valeurs qui encombrent le cerveau antérieur des gens de notre peuple. Nous ne serions pas dans cette position si nos convictions morales conscientes n'avaient pas le pouvoir de déterminer notre comportement.
Egalement important, cependant, est de formuler nos appels à l'ensemble des sentiments pré-rationnels de sang, de sol et d'honneur que nos ennemis stigmatisent et craignent. Ce n'est pas le domaine des philosophes, mais des artistes et des orateurs. C'est en saisissant leurs passions que nous pouvons pousser les gens de notre peuple à l'action et les diriger vers nos buts, en transformant la théorie en pratique et la vérité en pouvoir.
Enjoyed this article?
Be the first to leave a tip in the jar!