Last Chance: Donate to Counter-Currents, Not the IRS
Greg Johnson
395 words
Today, December 31st, is our American supporters' last chance in 2019 to do like Robin Hood and take from the rich (the establishment) and give to poor freedom fighters (us), by making a tax-deductible donation to the Counter-Currents Foundation. If you donate today, your money will literally be taken from the coffers of the forces which are actively dispossessing white people, and instead be put to good use promoting our ideas and interests.
A lot of you probably don't even know that there is a Counter-Currents Foundation, which is a tax-exempt educational foundation promoting scholarship on the New Right and related currents of thought. Donations to the Counter-Currents Foundation can be deducted from your US federal income tax.
Counter-Currents has always been built on finding solutions rather than just describing problems, and the current year has given us ample opportunity to prove it. Early on, when Counter-Currents Publishing (not the Foundation) set an ambitious goal of raising $100,000, we were almost immediately de-platformed from our payment processor, which meant that we couldn't accept credit card transactions. After scrambling for a while, we managed to find a replacement.
Throughout the year, we were shut down from five different payment processors, but we always bounced back, and now we have found a stable solution for credit card transactions.
In spite of not being able to accept credit card payments for long stretches of the year, we ended up surpassing our fundraiser goal, with 454 donations totaling $111,051.48, $10,000 of which is earmarked for producing and promoting translations of The White Nationalist Manifesto into other European languages.
I want to extend my most heartfelt thanks to all our supporters who not only stuck with us through difficult times but actually rallied to make 2019 our best year ever. Next year, we will have an even more ambitious goal to expand our work even further, so please help us get off to a head start by making a donation today. Make sure to take this opportunity to support your own agenda, rather than the establishment's.
Please click here to donate by credit card or bank transfer.
Note: If you want to earmark your donation to the Counter-Currents Foundation, please indicate that in the Message field. If you want the donation to go to Counter-Currents Publishing, leave the Message field blank.
Thank you again for your loyal readership and generous support.
Happy New Year!
Greg Johnson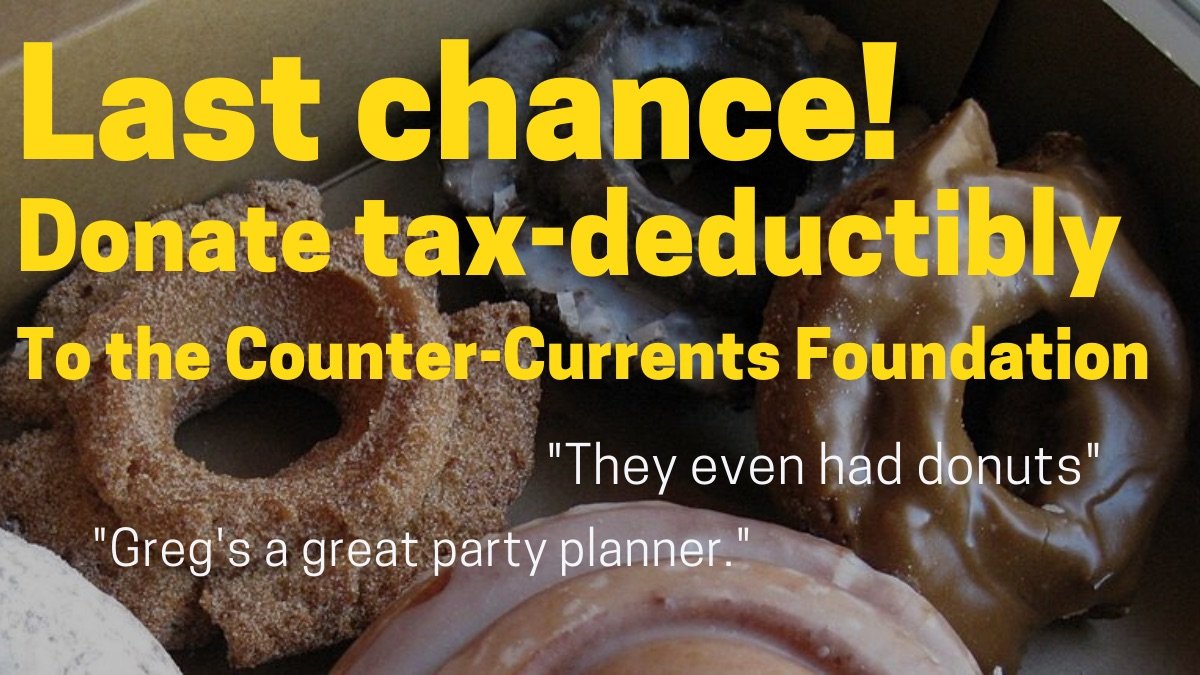 Enjoyed this article?
Be the first to leave a tip in the jar!