Counter-Currents Radio Podcast No. 234
Happy Birthday Nineteen Eighty-Four!
Margot Metroland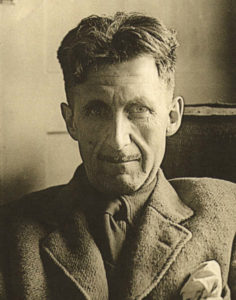 65 words / 52:55
To listen in a player, click here. To download the mp3, right-click here and choose "save link as" or "save target as."
June 8th is the 70th anniversary of the publication of George Orwell's Nineteen Eighty-Four. Greg Johnson interviews Margot Metroland on some of Orwell's sources and influences, the loosely "Trotskyite" political context in which he wrote, and the possibility that he was bumped off by Stalinists.
For further reading about Orwell and Nineteen Eighty-Four, see:
[give_form id="93964″]