1,339 words
The last week of the National Football League (NFL) season witnessed an outpouring of Christian faith. Players have never been shy about expressing their faith. They usually pray before games on the sidelines, triumphant quarterbacks will thank God in the sky after a touchdown, and victorious footballers love to credit God for why they won the game. But Week 18 saw an even more obvious display of faith. Prompted by the on-field cardiac arrest of Buffalo Bills safety Damar Hamlin, opposing players formed prayer circles to wish for their fellow athlete's recovery. Fans of rival teams joined hands to pray for Hamlin outside of the hospital where he recovered.
The media noticed this outpouring of religious expression. In an illustrative example, the New York Times highlighted the strong bond between faith and football in a weekend feature:
The invocations on behalf of the 24-year-old have gone beyond the pro forma "thoughts and prayers" often offered by public figures after a tragedy. The outpouring reveals the way that Christian faith has long been intertwined with American football culture, tied to the sport through its popularity in the Bible Belt. Strengthening the bond is the closeness of players whose risk of physical danger in the high-impact sport has attracted more publicity in recent years.
The paper of record insisted that while the faith of footballers is mostly evangelical, it's not quite conservative. Without spelling it out, the Times says the difference between conservative evangelicals and NFL evangelicals is the color of their skin:
"It's an example of seeing in public a Christian subculture that's been embedded in the N.F.L. for four decades," said Paul Putz, assistant director of the Faith & Sports Institute at Baylor University. "Since the 1970s, it's had almost like its own church."
Most Christian ministries that operate within the N.F.L. are tied to the evangelical tradition, but the league's religious culture isn't straightforwardly conservative.
In part because of the N.F.L.'s racial diversity, the evangelicalism within is "less concerned with culture-war politics and more about applying the Bible, understood through an evangelical lens, to practical needs of players — athletic performance, marriage and family, and dealing with injuries and setbacks," Mr. Putz said.
The Times' article treated the players' faith with utmost respect. There was no inquiry into the problematic views of their evangelicalism, no discomfort with their prayer circles, and certainly no hope for more secular players to take a stand against religious conformity. It's instead treated as a harmless part of multicultural America. The author, Ruth Graham, does take a bit of an anthropologist's view of it, but it's sympathetic.
Many conservatives believe that Christianity is set to be persecuted in America. With declining numbers of believers and an increasingly secular elite, these conservatives think it's inevitable that the old faith will eventually suffer under the regime. There's some basis to this fear. Christian groups and institutions do have to worry about lawsuits and losing public funding if they don't fully conform to the LGBTQ agenda. Some decide to drop the adherence to biblical tradition rather than risk discomfort from the state
Even if the fears of coming anti-Christian persecution are overblown, it's undeniable America is less Christian than ever before. The anxiety of Christian conservatives is understandable.
But the NFL's public devotion shows how Christianity can continue to thrive in the New America. It just has to uphold the tenets of multiracial America and draw in skeptical conservatives to be at peace with the new order. The NFL's evangelicalism provides that model.
Conservatives were thrilled with the prayer displays, with a few going so far to predict it could be the beginning of a new Great Awakening. There were many posts about how this is the kneeling players should do: in prayer rather than in protest against the flag. The NFL's faith already demonstrated it can win back conservatives. Ever since the anthem protests of 2016, some conservatives have insisted they will never watch the NFL again. The League's endorsement of Black Lives Matter — complete with endzone stencils, helmet decals celebrating black criminals, and donations to Left-wing organizations — solidified these boycott threats. But they've dissipated since then. Even though "End Racism" is still stenciled in endzones, conservatives seem to have forgotten their boycott. The prayer circles give conservatives a justification to watch the games again. They can claim that professional football stands athwart secular humanism and promotes Christianity to the masses. It's no longer a woke sport in their eyes; it's a Christ-centered one.
But the faith of NFL's players is complementary to wokeness. No player dared criticize Black Lives Matter or the League for announcing that "football is gay." The case of now-retired quarterback Drew Brees shows that a conservative evangelicalism isn't welcome in the League. In 2019, he was forced to disavow a Christian charity he worked with because it was opposed to gay marriage. Then, in 2020 he apologized for having criticized players who knelt for the anthem. That same year, he embraced BLM and put Jacob Blake's name on his jersey. Blake was the black felon who had been shot by Kenosha police after reaching for a knife while resisting arrest. Brees didn't abandon his evangelical faith; he just adjusted it to meet the League's demands.
Faith informs players' commitment to "racial justice." Star quarterback Trevor Lawrence said his faith informed his decision to publicly support Black Lives Matter back in 2020. Former linebacker and current sports analyst Emmanuel Acho relied on scripture to lead the sports world into discussions about how America needs to do more for blacks.
This isn't a new model. Back in the 1990s, the Promise Keepers pledged to heal America's racial divide through prayer. The religious group was started by then-University of Colorado football coach Bill McCartney and held prayer events at packed stadiums throughout the country. It tried to reach men — specifically, men who loved football — and draw them back to the pews through sermons delivered by masculine pastors and sports stars. A core feature of the group was "racial reconciliation." McCartney said that his events had to feature racial diversity to demonstrate God's favor. Black pastors would thus exhort white attendees to hug a minority at these events. Speakers insisted that attendees could not be good Christians if they had prejudice in their hearts. This message was popular for a time, but the organization dissipated in the late 1990s.
A similar revival could easily take place now — one that doesn't urge participants to hug minorities, perhaps, but it would convey the same message: All colors and peoples must come together to defeat the evil of racism with Jesus.
Whether this is genuine Christianity or not doesn't matter. It resonates with a large number of American Christians and is supported by their institutions. It's doubtful that calling Drew Brees a heretic will reverse this trend.
So long as the praying players affirm their commitment to Black Lives Matter and say nothing about LGBTQ causes, their faith will be tolerated and even celebrated. The same goes for those Christians who don't play professional football. You will only be persecuted if you disagree with racial egalitarianism and raise a fuss about LGBTQ matters. If you follow the regime's dictates, you can practice your religion in peace.
Maybe it's a bit like the late Roman Empire: Devout Christians are once again competing for the amusement of the masses in our coliseums, but they don't lose their lives for their faith. And unlike the early Christians, their religion acknowledges the idols of the present. The early Christians never accepted the Roman Emperor as a divine being, but many modern Christians accept George Floyd and Martin Luther King as such.
As long as Christians accept the fundamental precepts of the Globalist American Empire, there's no need to throw them to the lions. The flocks will remain loyal to the regime of their own accord.
*  *  *
Counter-Currents has extended special privileges to those who donate $120 or more per year.
First, donor comments will appear immediately instead of waiting in a moderation queue. (People who abuse this privilege will lose it.)
Second, donors will have immediate access to all Counter-Currents posts. Non-donors will find that one post a day, five posts a week will be behind a "Paywall" and will be available to the general public after 30 days.
Third, Paywall members have the ability to edit their comments. 
Fourth, Paywall members can "commission" a yearly article from Counter-Currents. Just send a question that you'd like to have discussed to

[email protected]

. (Obviously, the topics must be suitable to Counter-Currents and its broader project, as well as the interests and expertise of our writers.)
To get full access to all content behind the paywall, sign up here:
Paywall Gift Subscriptions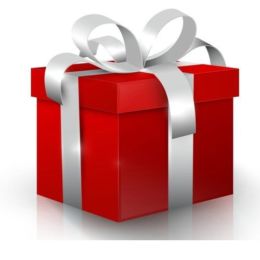 If you are already behind the paywall and want to share the benefits, Counter-Currents also offers paywall gift subscriptions. We need just five things from you:
your payment
the recipient's name
the recipient's email address
your name
your email address
To register, just fill out this form and we will walk you through the payment and registration process. There are a number of different payment options.