Counter-Currents Radio Podcast No. 495 The Writers' Bloc: Stephen Paul Foster on Desolation's March
Counter-Currents Radio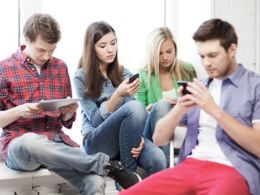 949 words / 2:09:17
Nick Jeelvy welcomed frequent Counter-Currents contributor Stephen Paul Foster back to The Writer's Bloc to discuss his eerily predictive 2003 book Desolation's March: The Rise of Personalism and The Reign of Amusement in 21st Century America.
Topics discussed:
00:09:00 Stephen Paul Foster, "The Rise of the "Bubble People""
00:11:00 Stephen Paul Foster, "Blackness, Fatness, & the Great Replacement at Target"
00:12:30 Obesity could be driven by racial replacement and a lot more fat people in Europe due to the importation of American culture
00:13:30 The enormity of black women
00:14:30 "Defining deviancy down"
00:16:00 Nick discusses his struggles with weight and modern people being more tolerant of sin
00:17:30 Landwhales and their proliferation
00:19:00 The rapid decline of human capital
00:20:00 What is Desolation's March about? The book's background
00:22:00 Edward Gibbon's The Decline and Fall of the Roman Empire
00:23:00 Bill and Hillary Clinton
00:26:00 Two perennial philosophical archetypes: dreamer theologians and ideologues and historians
00:28:30 Twenty-first century barbarians
00:29:30 Oswald Spengler, civilization is bracketed on both sides by barbarism, and the film Watership Down
00:31:00 Bill Clinton, the first Baby Boomer and black president
00:32:00 Wiggers and creatures governed by passion
00:33:30 A Macedonia play, "Let this not think, let these not work, and let this not be full"
00:34:00 Hillary Clinton's sadism
00:35:00 Bill was the poetry and Hillary was the prose
00:36:30 Donald Trump kept Hillary Clinton out of the presidency and did a great service to the American people
00:37:00 The three themes of Desolation's March: the medicalization of morality, the rise of the amusement state, and personalism
00:39:30 The definition of personalism
00:41:00 Self-improvement comes from a place of low self-esteem
00:43:00 The prism of feeling well is actually destroying us
00:43:30 The answer to personalism is collectivism and patriotic fervor
00:45:00 Personalism is anti-hierarchical and equality is its destination
00:47:00 Young men preparing better meals for others than themselves; when the best of humanity comes to the fore
00:48:00 Food and eating as ceremonial social function.
00:49:30 Amusement eating
00:51:30 The therapeutic state
00:52:30 Blair Cottrell Discusses Pharmacology on The Writers' Bloc and George Orwell, tea and sugar and the British working class
00:55:00 Marriage, eating separately, and French law
00:57:00 When Stephen was young, people dressed up for church
00:58:30 Personalism flattens and deformalizes everything in its path, particularly hierarchy
00:59:00 The American TV sitcom Father Knows Best and patriarchy versus the show Married With Children
01:01:00 Analyzing Al Bundy
01:03:30 Our obsession with celebrity culture; Hollywood movie stars are replacements for deities and demigods
01:05:00 Roman society would venerate gladiators, actors, and famous prostitutes
01:06:00 Technology and how little society has changed since the Romans
01:06:30 Neil Postman, Amusing Ourselves to Death
01:08:30 Personalism is an assault against differentiations in society and childhood
01:10:00 The criticism that millennials are children into their thirties
01:11:30 Millennials were exposed to seriousness early and choose to retreat into a simulacrum of childhood
01:12:00 Childhood was invented by the bourgeoise and the destruction of childhood
01:13:30 How much has childhood been extended or diluted?
01:14:00 The hypersexualized branding of L.O.L. Surprise! dolls
01:14:30 Nicholas R. Jeelvy, "Playing Dress-Up"
01:16:00 Dolls preparing little girls for motherhood; Barbie, Bratz, and the sexualization of toys
01:18:00 The toys we give our children will shape the way they develop and what they become
01:19:00 Feminists, masculinity, male role models, and hierarchies being considered outmoded
01:21:00 The destruction of traditional roles for being somehow oppressive
01:21:30 The Right puts too much hope in biological essentialism and Simone de Beauvoir
01:22:00 We're not born moral, and the extent relativism has grown
01:23:30 Every boundary has to be broken down, the explicitness of sexuality, and the film Bros — Jim Goad, "Sometimes, There's Just No Pleasing These Sodomites"
01:25:30 Brokeback Mountain and Beau Albrecht, "Brokeback Mountain"
01:26:30 Incest is already normalized in porn, so what's next?
01:29:00 The constant need to break taboos, the declining adrenaline rush of transgression, and the need to escalate to something worse
01:31:00 Turning people into hedonistic and crude consumers, and the film Idiocracy
01:33:00 "Stephen, you're just an old white man"
01:34:00 Trying and failing to distance oneself from the filth that surrounds us
01:35:00 Hobbes, Gibbons, Hume, and how we are all a mix of good and evil
01:36:00 So many of our people are lost and ethnosuicide
01:37:00 Evil has taken over. The Writers' Bloc with Nick Jeelvy & Josh Neal on American Extremist, and The Writers' Bloc with Josh Neal on Political Ponerology
01:38:00 Robert Louis Stevenson, The Strange Case of Dr. Jekyll and Mr. Hyde
01:39:30 Al Bundy was the last white man allowed to have a voice on television
01:40:30 Sun Tzu, many groups wanting the West to decay and degenerate from within, and elites who don't care if it happens
01:43:00 Are elites incompetent or evil? Does it matter?
01:43:30 Few things are as evil as eating the seed corn or destroying the future of the young
01:44:30 Carl Schmitt and the friend/enemy distinction
01:45:30 Dividing the ruling class between those who don't care and those who wish to actively destroy us
01:46:00 Not blaming the Jews for everything and understanding we were already on the way down
01:46:30 Outsiders and "Don't go away mad, just go away"
01:48:00 The West, northwest Europeans, and universalism are very parochial
01:49:30 Parochialism and civilizational arrogance
01:50:00 Kevin MacDonald
01:52:30 What would Stephen say to someone who says, "What does it matter if I'm dead when then demographic bomb detonates?" The need to focus on something beyond ourselves
01:54:30 Harvest and fertility festivals, dancing, women, and young unmarried men
01:56:30 People need novelty and some need more than others
01:58:30 Softcore porn acts as a trigger for addiction, and the altering of the brain
01:59:00 A future deep dive on The Writers' Bloc into the subject of mental illness and addiction
02:01:00 Giving yourself license to be an addict
02:03:00 Closing remarks; Susan Brownmiller, Against Our Will: Men, Women and Rape; Catharine A. MacKinnon, Toward a Feminist Theory of the State, Carl R. Rogers, On Becoming a Person; and John Vasconcellos
To listen in a player, click here. To download, right-click the link and click "save as."
*  *  *
Don't forget to sign up for the weekly email Counter-Currents Newsletter for exclusive content, offers, and news.
*  *  *
Counter-Currents has extended special privileges to those who donate $120 or more per year.
First, donor comments will appear immediately instead of waiting in a moderation queue. (People who abuse this privilege will lose it.)
Second, donors will have immediate access to all Counter-Currents posts. Non-donors will find that one post a day, five posts a week will be behind a "Paywall" and will be available to the general public after 30 days.
Third, Paywall members have the ability to edit their comments. 
Fourth, Paywall members can "commission" a yearly article from Counter-Currents. Just send a question that you'd like to have discussed to

[email protected]

. (Obviously, the topics must be suitable to Counter-Currents and its broader project, as well as the interests and expertise of our writers.)
Fifth, Paywall members will have access to the Counter-Currents Telegram group. 
To get full access to all content behind the paywall, sign up here:
Paywall Gift Subscriptions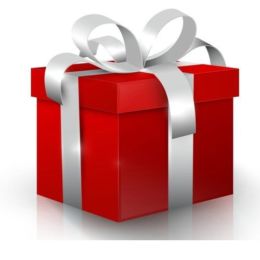 If you are already behind the paywall and want to share the benefits, Counter-Currents also offers paywall gift subscriptions. We need just five things from you:
your payment
the recipient's name
the recipient's email address
your name
your email address
To register, just fill out this form and we will walk you through the payment and registration process. There are a number of different payment options.
Enjoyed this article?
Be the first to leave a tip in the jar!