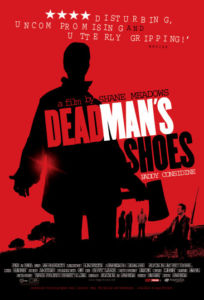 2,120 words
I read a lot and always have, but there is only one book I have ever finished and immediately gone from its last line straight back to page one and started reading it again. It was Hunter S. Thompson's Fear and Loathing in Las Vegas. The movie version featured Johnny Depp with Benicio del Toro as his lawyer (and I guess Depp has met his fill of lawyers just recently, although hopefully not on acid). But it wasn't at all bad, I thought. Thompson's famous gonzo style of writing (much better than precursor H. L. Mencken, who I have to say I could never stand) put a fishhook in my upper lip I could not shake free of.
I was always fascinated by the fact that Thompson once took a copy of Fitzgerald's The Great Gatsby and just copied it out on his typewriter, a proper old typewriter (I once had an Olivetti). He wanted to see, he said, what it was like to write The Great Gatsby. As Thompson famously said: buy the ticket, take the ride. But that instant reversion to the start of a work of art when you have just reached the end never happened to me with movies, although there are many movies I have seen over 30 times. Last week, though, I hit rewind at the end of a movie, same as with Fear and Loathing.
I don't have Netflix or any of the other movie media, so I take what I can get on YouTube. Also, I don't keep up with modern movies — woke Hollywood, anyone? — despite the fact that I started my writing career (such as it is) as a movie reviewer in London 25 years ago for a magazine called Neon, published by EMap, quite a big fish in the United Kingdom's publishing game back then.
The highlight of my time there was interviewing Wolfgang Petersen, director of the famous German war movie Das Boot — a phenomenal film if you haven't seen it — and which concerns the crew of a German U-Boat, or Unterwasserboot. We know them as submarines, and they were the scourge of the British in the Second World War. Petersen — a charming, affable man — told me a great story about the filming.
There were actually three submarines used in the movie. One was a full-sized sub used in the main interior shots. (Incidentally, Jost Vacano, the lead unit cameraman, went on to shoot Starship Troopers and advanced Steadicam work in small interiors). The second was half-sized and used for sea-surface and underwater shooting. The last one was a fairly small model for distance shots. Petersen told me that Spielberg borrowed the middle one for a movie (which may have been Raiders of the Lost Ark). Spielberg's people promptly sank it. I said to Petersen that I thought submarines were designed to sink. He laughed and said, yes, but they are also designed to come to the surface again, and this one never did. But I really do digress — or even trigress, if that's a word. Autocorrect tried to change that to tigress, which is a fair call, in my view.
Movies used to mean so much to me. When I left London six years ago, I left two or three hundred DVDs in the apartment I bailed out of. I figured I could fit two in a zip pocket of a case I had and bring them to Costa Rica. It was agonizing. I ended up taking Casablanca and Butch Cassidy and the Sundance Kid.
But I have seen little in the last few years that has really moved me — until I saw 2004's Dead Man's Shoes. It's on YouTube here — or at least it is at the time of writing, but these movies are often taken down quicker than a widow's curtains.
I stumbled on it by chance, and I had never heard of any of the cast or the director, but it hit me so hard that when I finished it I went straight back to the beginning and rolled it again. It is one of the most harrowing films I have ever seen.
Part of the art of film reviewing is not sprinkling spoilers around like grain in a chicken yard, so we'll talk more about ambience than plot points. Incidentally, if you don't know what a plot point is, watch one of your favorite movies again and time it. See what happens at around 11, 23, 50-55, and 75 minutes. These moments are the movie's DNA. If you pitch a movie to a studio or producer, they won't give you the time of day unless you punch this particular clock.
I really recommend you watch Dead Man's Shoes, but not as part of a cozy evening in with your loved one and a bottle of wine, unless you are not concerned as to whether your relationship finishes tomorrow. It is not an easy watch. This film can get into your head, and God forbid it should stay there.
Richard, played by the excellent Paddy Considine, is a British ex-soldier who returns to his hometown in the English Midlands to take revenge on a gang of drug dealers for something they did to him. The only actor I had even heard of in this film was Gary Stretch, a British boxer and welterweight champion who won 29 of his 31 professional bouts, 20 by knockout. He is what we English call a tough cunt. He plays gang leader Sonny, and you will easily spot him in the movie by the shape of his nose. Only boxers or failed doormen have noses like that.
Now, I am not going to engage in Wikijournalism. You can do that yourselves if you wish, and look the movie up — but not before you watch it. That would be a spoiler, as Wikipedia's resumé does rather give the game away.
Dead Man's Shoes cost less than a million pounds to make, and is what British film critics used to call "gritty." In terms of the film's psychological power, comparisons can be made with Mike Leigh's 1993 film Naked and 1995's Butterfly Kiss, the latter starring Amanda Plummer, famous to American audiences as "Honey-Bunny" in the restaurant robbery scene which bookends Pulp Fiction and daughter of respected Canadian actor Christopher Plummer. English director Ben Wheatley's remarkable hit-man movie Kill List is also comparable in terms of being a feelbad movie.
There is a genre of movie — often described as a "psychological thriller" — which thrills, scares, and entertains. This is one of those. As noted, it grabbed me and would not let me go.
Spoilers would be unforgiveable, but the film bounces around in terms of flashbacks and, given that it is a drug movie, hallucinogenic sequences. Richard says at one point that the reason drug dealers sell drugs to kids is to control their minds, apparently unaware that his own mind has gone so out of control it has slipped the leash. The difference between mental illness and mental handicap is often not recognized, but plays a large role here. This is exemplary of that remove.
The film's thumbnail sketch, the return of a soldier to a town, makes it seem not dissimilar to the first Rambo movie, First Blood. But that congruency aside, the two movies could not differ more. Richard is quite a small guy, with none of the musculature and testosterone Stallone has. There is a scene here which I think gives a taste but doesn't give the game away. It does, however, show an absolute sense of the malevolent tension that crackles throughout this 90-minute film. When you think that is the length of a soccer match or Shakespeare's A Midsummer Night's Dream (The Bard's shortest play), you are reminded of the spell that film directors — and their attendant acting cast — can put on you in a relatively short space of time.
This is a violent film, but not for the usual reasons. Violence in movies is scarcely untraveled ground for journalists, but for me the skill of frightening an audience is not to use guns all the bloody time.
Occasionally, I go onto YouTube and watch segments of American series, just to see what's what: Breaking Bad, Better Call Saul, Sons of Anarchy, Boardwalk Empire, yadda yadda. I also look for the new icons: Jack Reacher, John Wick, Sicario. Crap, in my view, although I have not seen them in their entirety and so can't really judge. Perhaps the experience gets better with context, but it is easy to create violence in a movie by using a lot of guns.
Dead Man's Shoes features two gunshots, which puts me in mind of another favorite movie of mine, 1970's Performance, directed by Donald Cammell and the great English auteur Nic Roeg (The Man Who Fell to Earth, Bad Timing, Don't Look Now, and second-unit cameraman on David Lean's famous Lawrence of Arabia, among many others). Performance stars Mick Jagger and James Fox — the making of the film caused the latter to have a nervous breakdown — and I have probably seen it 40 times over the years. It is a psychologically vicious film which also centers around drug use and, like Dead Man's Shoes, manages to shock and appall with just two gunshots in the entire movie.
The acting in Dead Man's Shoes is almost cinema verité: real people acting out situations which are sadly all too prevalent in the UK — at least the one I left. There are characters in this film who are nasty bastards, and I know because I have met some. The actor Tony Bebbell, who plays a retarded kid, should get an award because I have worked with the retarded, and this is not Dustin Hoffman in Rain Man; this is disturbingly real. It's all in the speech patterns.
For me, filmmaking has always needed its punk rock movement. Before punk, you needed about 50 grand to start a band. After? Get a shit guitar and use a plastic box of rice as a snare drum. I am sure there is such a movement in the cinematic world, but if there is I have had no time to catch up on it. (If anyone can point me in the direction of low-fi cinema, as it were, please pop those in the comments.)
To write a novel, you need a pencil and a big, fat spiral-bound notebook — total cost about two bucks. To make a movie? Good luck with less than a million dollars, although zombie movie Colin (budget: £45) and the extraordinary Belgian movie Man Bites Dog (budget: $33,000) do say me nay. They were made for the cinematic equivalent of next to nothing. When you think about what an essentially talentless actor like de Caprio earns for a movie, it makes you weep.
The soundtrack to Dead Man's Shoes is a joy, and a strange counterpoint to the film's darkness. There's no Goth or metal here. The first song in the movie is by an American artist named Bill Callahan who has recorded under many titles, one of them being Smog. It fits the bill perfectly, and the whole soundtrack in a way relieves, eases, the movie's malevolence as a whole with an incongruent lightness of mood. The songs are like a shot of novocaine to ease the removal of that throbbing tooth. The final shot, accompanied by a choral piece, is incredibly moving in the movie's context.
The line "look what you made me do" just bites you at the end of the film, and if you watch it you will understand why. As I say, this is not a fun ride, but it is constructed so well, the interaction between the characters is so well weaved, and the performances are tough and bullish. I am English, and believe me when I say that people like this exist. There is a scene with a suitcase which really is rather disturbing. In Pulp Fiction and Raiders of the Lost Ark, you don't get to see what's in the case. Here, you very much do. Good luck with that.
A good friend of mine in London is an excellent horse-racing tipster who used to work for The Racing Post. He looks at all the factors and weighs them up. This horse is good up the hill at Epsom, not so good with the going if it has rained, and so on and so forth. I have never walked out of a British racecourse with that guy with less money than I walked in with (drinks money subtracted from the tally). He used to say to me, if advising on a horse which looked like a good long shot, but which he fancied: Approach with caution. I would say the same about Dead Man's Shoes. Approach with caution.
*  *  *
Counter-Currents has extended special privileges to those who donate $120 or more per year.
First, donor comments will appear immediately instead of waiting in a moderation queue. (People who abuse this privilege will lose it.)
Second, donors will have immediate access to all Counter-Currents posts. Non-donors will find that one post a day, five posts a week will be behind a "paywall" and will be available to the general public after 30 days.
To get full access to all content behind the paywall, sign up here:
Paywall Gift Subscriptions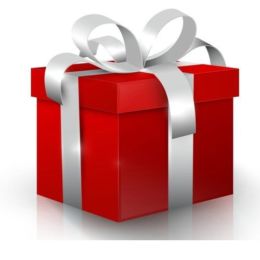 If you are already behind the paywall and want to share the benefits, Counter-Currents also offers paywall gift subscriptions. We need just five things from you:
your payment
the recipient's name
the recipient's email address
your name
your email address
To register, just fill out this form and we will walk you through the payment and registration process. There are a number of different payment options.