The Counter-Currents 2022 Fundraiser
Building Institutions, Building Community
Greg Johnson
1,000 words
We oppose the most powerful and evil political establishment in history. We want to replace them before they replace us. We were never going to beat them without resistance.
Our enemies can't defeat us in fair intellectual debates, so they have to resort to censorship and economic warfare. It really heated up in August 2017, after Unite the Right went so terribly wrong.
I have lost count of the number of payment processors that have de-platformed us, beginning with PayPal and Stripe. On March 10, 2020, we lost our last credit card processor. We were not dropped by them. They wouldn't drop us and other controversial clients, so they were driven out of business by a criminal conspiracy in which antifa simultaneously made large numbers of charges then disputed them.
But we are still here, two years later, bigger and badder than ever.
Before 2020, Counter-Currents started our annual fundraiser on June 11th, our anniversary of going online. In 2020, we started doing so on March 10, because, without a credit card processor, we had a much tougher job ahead of us. Without a credit card processor, we lost some fair-weather friends, but our most dedicated supporters stepped up and increased their support. They pulled out their checkbooks and sent paper checks through the mail. They learned how to use cryptocurrencies, e-checks, money transfers, bill payment services, Entropy, etc. They sent us cash and gift cards in the mail. A couple of amazingly committed people wrote us into their wills.
In 2020, our fundraiser goal was $150,000, which we met and exceeded. In 2021, our goal was $200,000, which we met and exceeded.
Here's how your support made a difference.
In the last year, Counter-Currents didn't just deliver more of the thoughtful and engaging commentary you have come to expect. We also made some positive changes:
Counter-Currents launched our new website on March 12, and we have continued to refine and improve it with your input.
On April 12th, we started our Paywall, to both encourage new donations and reward existing donors by giving them early access to select articles and podcasts and allowing their comments to skip the moderation queue, which makes possible real-time conversations. We now have hundreds of Paywall subscribers, and our comment threads have grown in terms of quantity, quality, and camaraderie. Those of you who subscribed to the Paywall for one year will soon be receiving your renewal reminders. Thank you for making the Pawyall a success.
Counter-Currents launched a new website for the Savitri Devi Archive, which is now being updated every week.
Counter-Currents hired two full-time employees, Cyan Quinn, our Program Director, and Robert Wallace, our Community Development Director. Thanks to them and our webmaster, Counter-Currents is developing the sort of well-oiled, professional machine that mainstream webzines, publishers, and community organizers take for granted. This will hugely magnify our reach and impact. It is amazing what a handful of dedicated amateurs have accomplished to promote white identity politics. Imagine what we can do with dedicated professionals.
In the last year, Counter-Currents was targeted for relentless DDOS attacks that slowed the website to a crawl, if not a stand-still, until our webmaster found a solution. We have also streamlined the site, making loading times for pages four times faster. We created our Top 100 Commenters list, as well as badges for Paywall members and Top 100 Commenters. Most recently, we implemented email notifications when your comments receive responses.
Back in 2009, before I founded Counter-Currents, I started organizing dinners around the country allowing race-conscious people in particular areas to meet, network, and educate themselves. Now that Covid is fading, we are organizing new events. The first was the inaugural meeting of the Columbus Forum, featuring Rich Houck. (See Cyan Quinn's article here.) The next event is Nationalism on the Ballot, in Charleston, South Carolina, on April 3rd, featuring Neil Kumar, James Edwards, and Sam Dickson. (For more information, click here.)
Our traffic has increased enormously, despite censorship and DDOS attacks. With an average of about 752k pageviews a month, we have more than doubled our average pageviews since 2019. We've earned a seat next to 25 and 30+ year veterans of the Dissident Right websites. In the past four months we have been an average of 11% behind American Renaissance, 80% ahead of VDARE.com, and 68% ahead of Takimag.
Your support made this possible.
Because our audience, staff, and ambitions have grown, in 2022 our fundraising goal has grown as well, to $300,000.
Here are some of the things you can expect.
More local meetings: Meetings in Texas, Atlanta, the Pacific Northwest, California, and the Northeast are now being planned.
A new Jonathan Bowden Archive website, to commemorate his 60th birthday on April 12 and the 10th anniversary of his death on March 29.
Our long-awaited scholarly edition of Francis Parker Yockey's The Enemy of Europe. (I am reading the printed proof copy now.)
 A new shopping cart system to streamline book orders and payments.
Our biggest project this year, however, is creating an entirely new institution: a think tank that will propose concrete policies to halt and reverse the negative consequences of globalization and multiculturalism. This is an enormous, long-term project which is taking most of my time.
The theme of the 2022 Fundraiser is "Building Institutions, Building Community," because we won't win unless we build out of the world of ideas and into the real world. We have made enormous gains in the metapolitical realm. (See Robert Wallace's "America Is Ready for White Identity Politics.") But we won't win until this change of consciousness is transformed into actual political power. That's how your support of Counter-Currents this year will make a difference in years to come.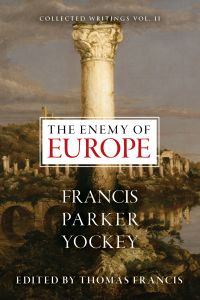 I want to get this fundraiser off to a strong start today, so any donation of $120 or more will receive two perks:
At least one year of our Paywall subscription
A copy of the paperback edition of Francis Parker Yockey's The Enemy of Europe. (Or, if you have already ordered a copy, choose another book.)
But act now, because this offer ends next Friday, March 18.
Here's How You Can Help Out
(1) E-Checks
If you are in the United States, E-checks are the fastest and most convenient way to send money to Counter-Currents. All you need is your checkbook.
(2) Credit Cards
Currently, there are only two ways we can take credit card donations:
CashApp as $CounterCurrents! CashApp allows you to make an instant credit card donation without a high processing fee. Plus, it gives us an encouraging mobile alert when you donate! Boost the Counter-Currents staff morale instantly! Donate via CashApp!
Entropy, a site that takes donations and comments for livestreams. Visit our Entropy page and select "send paid chat." Entropy allows you to donate any amount from $3 and up. All comments will be read and discussed in the next episode of Counter-Currents Radio, which airs every weekend.
(3) Bank Transfers
It is also possible to support Counter-Currents with bank transfers. Please contact us at [email protected].
(4) Gift Cards
Gift cards are a useful way to make donations. Gift cards are available with all the major credit cards as well as from major retailers. You can either send gift cards as donations (either electronically or through the mail), or you can use them to make donations. Simply buy a prepaid credit card and click here to use it. If you can find a place that sells gift cards for cash, they are as anonymous as sending cash and much safer.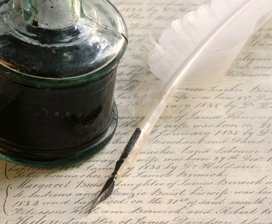 (5) Cash, Checks, and Money Orders
Sometimes the old ways are best. The least "de-platformable" way to send donations to Counter-Currents is to put a check or money order in the mail. Simply print and complete the Word or PDF donation form and mail it to:
Counter-Currents Publishing, Ltd.
P.O. Box 22638
San Francisco, CA 94122
USA
[email protected]
Thank you, Boomers, for keeping your checkbooks, envelopes, and stamps. There are youngsters reading this site who have never written a check or put a letter in the mail.
(6) Bill Payment Services
If you wish to make monthly donations by mail, see if your bank has a bill payment service. Then all you need to do is set up a monthly check to be dispatched by mail to our PO box. This check can be made out to Counter-Currents or to Greg Johnson. After the initial bother of setting it up, you never have to think about it again.
(7) Crypto-Currencies
In addition to old-fashioned paper donations, those new-fangled crypto-currencies are a good way to circumvent censorious credit card corporations.
Click here to go to our crypto donation page.
Click here for a basic primer on how to get started using crypto. Do not, however, use COINBASE. COINBASE will not allow you to send money to Counter-Currents. (Yes, it is that bad.)
(8) The Counter-Currents Foundation
Note: Donations to Counter-Currents Publishing are not tax deductible. We do, however, have a 501c3 tax-exempt educational corporation called The Counter-Currents Foundation. If you want to make a tax-deductible gift, please email me at [email protected]. You can send donations by mail to:
The Counter-Currents Foundation
P.O. Box 22638
San Francisco, CA 94122
USA
(9) Remember Us in Your Will
Finally, we would like to broach a very delicate topic: your will. If you are planning your estate, please think about how you can continue helping the cause even after you are gone. The essay "Majority Estate Planning" contains many helpful suggestions.
Remember: those who fight for a better world live in it today.
Thank you again for your loyal readership and generous support.
Greg Johnson