The Serial-Killer Story that the Media Smothered with a Pillow
Jim Goad
1,802 words
If you're an average American who exposes himself to average American media, odds are that you haven't heard of Billy Chemirmir.
Billy Chewhowho?
It's a Kenyan surname, and it's pronounced "Sha-MEAR-MEAR."
You'd think a story where an African-born but Texas-based serial killer posing as a maintenance man wriggled his way into old-age homes over the course of two years, smothered an estimated two dozen women to death, stole their jewelry, and sold it for cash would at least garner some interest.
But despite the fact that he finally went on trial for murder on November 15, Chemirmir's case got almost no national attention. Even though he was arrested and charged with several murders in early 2018, a search for Chemirmir's name on the CNN, MSNBC, and CBS websites yields precisely zero total results. This sensationalistic saga that ordinarily would have tremendous tabloid potential has been memory-holed, rendered invisible, erased, and disappeared.
I mean, there hasn't been a juicy, high-profile serial-killer case like this in quite some time.
Or at least one involving a white serial killer — and perhaps that's the problem. Judging merely from photos — news accounts are extremely careful not to describe any of the victims racially — of the 18 murder victims for which Chimimir has been officially indicted and the other six through which he's linked via civil suits filed by surviving family members, 22 are white, one is Asian, and one is an unidentified "Jane Doe." (As fate would have it, the most compelling evidence involves the Asian woman's death.)
AP News, one of the few mainstream outlets to cover the case, makes no mention of race. Neither does Yahoo News. Maybe when they say that "race is a social construct," they mean, "we can make it disappear when necessary." Clearly, a murderous incident is not racial when the perpetrator is black and nearly all the victims are white.
Then again, if one were so inclined, one could blame it on misogyny. Of Chemirmir's 24 alleged victims, only one is a man.
One could also make a case that the eternal demon of ageism played a huge part in why the story got buried. If it's true that he killed all 24 victims, Chemirmir snuffed out 1,952 combined years of human experience for an average age of 81.3. During the trial last week, the chief medical examiner for Dallas County said that his office very rarely orders autopsies when the egregiously elderly die without clear signs that they died violently. Since Chermimir allegedly killed them all via suffocation with a pillow, nearly all of their deaths were originally listed as being caused by "natural causes" or "old age."
Investigators say that Chemirmir's two dozen or so murders started around April 2016 and then abruptly halted in October of that year. After a yearlong hiatus, the killings resumed in October 2017 and ended in March 2018. Most of the murders happened during the second spate, with Chemirmir believed to have killed, on average, one person every ten days for the last 60 days.
Perhaps he got overconfident and sloppy. In fact, one attempted murder on March 19, 2018 and a murder for which he was arrested the following day offer the most convincing evidence out of all of the slayings.
Three days after Chemirmir's arrest, Gregory W. Rushin, Police Chief of Plano, Texas, called a press conference announcing that officials were undertaking a "very large and complex investigation" of nearly 750 unexpected, unexplained, or "natural cause" deaths since 2010 in the cities of Plano, Richardson, Frisco, and Dallas, Texas — and possibly parts beyond. Investigators began piecing together sudden deaths in which jewelry or other valuables were also reported stolen. Coroners often revised the cause of death in such cases to "homicide."
Chemirmir is suspected of using a similar M.O. in all the cases. Most involved posing as a maintenance man in senior retirement communities. Interestingly, his family reportedly owns a few such communities in northern Texas, but none of them are thought to have been involved in his murder spree. Once he either talked or forced his way into a woman's apartment, Chemirmir would smother her with a pillow, steal jewelry and money, and then sell it online or in local pawn shops. It is thought that he'd target one elderly community at a time before moving on when he sensed it had become unsafe to continue.
Born in Kenya in 1972, Chemirmir came to the United States in 2003 on a B-2 tourist visa. He outstayed the visa and lived for a few years as an illegal alien. He got a green card in November 2007 after marrying an American woman. In subsequent years he was arrested and convicted for obstructing a police officer, drunk driving, assaulting his girlfriend after coming home drunk and beating her in the head with a cooking pot, and — most significantly for his murder case — criminal trespassing and offering false identification at an elderly home in 2016.
During his criminal trial, jurors heard a taped deposition by Mary Bartel, a 91-year-old white woman who was living alone at Preston Place Retirement Community in Plano when, on March 19, 2018, she answered the door to see a tall and strong-looking black man who was wearing green rubber gloves:
My eyes were just fixated on these green rubber gloves that I saw. . . . I knew instantly when I saw those two green rubber gloves, number one I knew I should not have opened the door, and number two, my life was in grave danger. . . . He said: "Don't fight me, lie on the bed." He just smashed a pillow down hard over my face and chest and I couldn't breathe. I tried to move this left hand under the pillow to get the medical-alert button, but there was no way I could even move my hands.
Chemirmir neglected to finish the job, because although Bartel temporarily lost consciousness, she started breathing again, opened her eyes, and realized that she was missing her wedding band, engagement ring, and other jewelry items. Bartel died in 2020 before Chemirmir's trial began.
The day before Bartel was attacked, her next-door neighbor, Ann Conklin, had died. The day after Bartel was attacked, police obtained Chemirmir's license plate from a suspicious-vehicle report. The plate belonged to a silver Nissan Altima — the same car he'd driven when he'd been arrested and convicted of criminal trespassing in June 2016 at the Edgemere Retirement Community in Dallas and given police a false name. He'd also been arrested at Edgemere in March of 2016. After some investigation, police realized that more than one woman had died under suspicious circumstances at Edgemere around the time of Chamirmir's arrests there.
On March 20, 2018, police set up surveillance outside Chemirmir's North Dallas apartment building. They confronted him after allegedly spotting him tossing a red jewelry box in a dumpster outside his building. He was holding a stash of $2 bills, keys, and jewelry when apprehended. The jewelry box contained information that led police to the home of an 81-year-old Dallas woman named Lu Thi Harris, who was born on a Chinese island but had traveled to America from Vietnam. When they visited her house, they found she was dead, with lipstick smeared on her pillow. The keys that Chemirmir had been holding were the keys to Harris' house.
After forensic technicians determined the exact time of Harris' death, receipts suggested that Chemirmir had sold her jewelry via an online app within ten minutes of her murder. Her son-in-law would testify that she had a habit of giving out two-dollar bills as gifts. Jurors at his trial would see video surveillance that showed Harris and Chemirmir leaving a local Walmart at almost exactly the same moment.
He was arrested, charged with murder, and the "very large and complex investigation" began.
At Chemirmir's trial, prosecutors had to rely entirely on circumstantial evidence. Since he was apparently smart enough to wear rubber gloves, there was no DNA or fingerprint evidence, and no eyewitness testimony; Mary Bartel was unable to conclusively identify him. And smothering someone to death rarely leaves any physical evidence behind.
A manager at a local Diamond & Gold Exchange in a Dallas strip mall testified that from 2015 to 2018, Chemirmir sold him more than $91,000 in jewelry. But an FBI agent testified that cell-phone data placed Chemirmir close to the homes of Mary Bartel and Lu Thi Harris around the time they were attacked — and in Bartel's case, at a pawn shop within minutes afterward. According to direct testimony and exhibits, jewelry that Chemirmir had sold to the store was directly traced to at least two of his alleged attack victims.
After his arrest, Chemirmir was foolhardy enough to provide a detective with hours of taped testimony without a defense lawyer being present. He made the mistake of admitting that he made money by selling jewelry, but he said he typically bought it on the internet. In what was perhaps his biggest blunder, he said that the one exception to this pattern was the jewelry that he was found holding when arrested­ — in that case, he said he bought it 20 minutes before police arrested him from a man in a truck who didn't tell him his name. Regarding the stash of $2 bills, he said he'd bought those a few days earlier from another unidentified person in Fort Worth, although he didn't explain why he was still carrying them around in his hands. He also said he threw away the jewelry box after buying it because he suddenly decided he didn't want it anymore. He had no answer for why he'd been in possession of the keys to Lu Thi Harris' home, though.
The trial was presided over by a fat black female judge named Raquel "Rocky" Jones. Everyone in the courtroom, including the judge, the stone-faced and empty-eyed defendant, and Chemirmir's black lawyer appeared to be wearing Covid masks, casting an even more surreal and deathly pall over the whole sordid affair.
The defense made no opening nor closing statements, nor did they interview any witnesses or offer any evidence. They merely noted that the prosecution's evidence was circumstantial and alleged that the state hadn't proved its case.
After eleven hours or so of deliberation, the jury declared they were "hopelessly deadlocked." They were stuck at 11-1, and it was not made apparent whether they tilted in favor of conviction or acquittal. They claimed that one juror — a female — stubbornly refused to vote along with the others. After attempting to get the jurors to reconvene and reach a unanimous decision, Judge Rocky declared a mistrial.
The female juror's race was not disclosed. It could be an angry black woman or a guilty white woman.
Surviving family members expressed outrage. Dallas County prosecutors vowed to retry Chemirmir, who is facing additional murder charges in nearby Collin County.
The only thing of which I am certain is that if these trials were to happen, you will likely hear nothing about them.
*  *  *
Counter-Currents has extended special privileges to those who donate $120 or more per year.
First, donor comments will appear immediately instead of waiting in a moderation queue. (People who abuse this privilege will lose it.)
Second, donors will have immediate access to all Counter-Currents posts. Non-donors will find that one post a day, five posts a week will be behind a "paywall" and will be available to the general public after 30 days.
To get full access to all content behind the paywall, sign up here:
Paywall Gift Subscriptions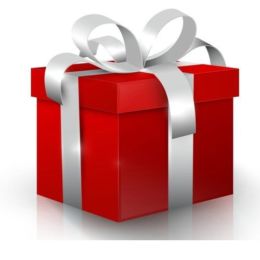 If you are already behind the paywall and want to share the benefits, Counter-Currents also offers paywall gift subscriptions. We need just five things from you:
your payment
the recipient's name
the recipient's email address
your name
your email address
To register, just fill out this form and we will walk you through the payment and registration process. There are a number of different payment options.