4,380 words
Part 2 of 2 (Part 1 here)
Tim Murdock: If I had a friend who had an alternative view from what I have, I have plenty of friends with obscure views on various different things that I don't necessarily agree with, or don't coincide with my view, per se. There's lots of pro-whites who disagree, who don't agree on all kinds of stuff; but if you're going to start excluding people based on different versions or different theories about history, you're not going to have too many friends. I think it's just because you came up against the Jews.
Charles Krafft: Probably.
TM: If you would have read this book called Scalp Dance that offers an alternative view of the Indians of the Wild West, I don't think it would have been that big a deal.
CK: Once you find out how you've been hoodwinked by history, then you sort of get pissed off about it; and I think I'm still at the stage where I'm sort of pissed off. That might come through in some of the postings on Facebook. I have a tendency, too, to be a wiseacre.
TM: That's good; that's a good thing.
CK: Combine wiseacre stuff with this kind of anger I have that I was lied to.
TM: Well, more and more people are coming to your point of view; that they've been lied to. You just made it formal. Did the SPLC call you, or any of the other big Jewish organizations?
CK: Yes, I got the whole treatment from Hatewatch; a got a whole page from them!
TM: That's good! You know you've made it if you're in Hatewatch. They have the wonderful skews — I just love the stuff! — because every time someone makes Hatewatch, I think, "Oh, I've got another friend."
The ADL, did they write about you in their blog? They've got a new blog now.
CK: No; the ADL, they didn't.
TM: Oh, well, that's the ultimate prize.
CK: As a result of people I know, and my opinions, I got visited by the FBI.
TM: Really!
CK: Yes. Two guys on my doorstep, just show up, and they want to question me about somebody in the community that I know; and they're from the "hate squad." [laughs] The hate crimes unit.
TM: What did they question you about?
CK: I don't want to go into it. They're doing an investigation into somebody who they think is dangerous.
TM: You know this person, or you came across him, or sold artwork to him.
CK: Yes. It has to do with White Nationalism. I mean, they consider White Nationalists homegrown terrorists.
TM: Well, you do have a long movement with The Order, and stuff like that. I consider everyone either pro-white or anti-white, so you're just pro-white and whatever else. You do have a history of The Order, and others like that, that would have been more along the lines of what they would be worried about. Any more, though, anyone who even says the wrong thing, they're worried about. I don't go near anything violent, because one, it doesn't work. None of our models work for bringing down the civilization. You've got to pretty much bring down the Berlin Wall to get the Yugoslavia that these guys want.
CK: No, no — it's nothing violent. They're just watching everybody, and so I was just surprised.
TM: How long ago was this? Can you tell me that?
CK: Last year.
TM: Oh, okay; all right.
CK: That caused some problems with my relationship with the woman I lived with. She thought that I was getting set up, or something.
TM: This is the problem when the FBI does this type of thing, whenever these guys do this type of thing — you never know if this guy is on their payroll to begin with.
CK: I know. That's what I was thinking! I thought that they were asking me about an agent provocateur.
TM: Any time I get anyone talking violence, I just get the hell away from them, because that stuff — they join these groups, and they start yelling about bombings, or doing some silly shit, going Breivik. That doesn't change anything. That doesn't help anyone. All they do is end up getting people arrested, and everything else. Someone who's really out there, some of these "lone wolves," they're just going to get up and do it, kind of like the Muslims or something. They're just going to get up and do it. They're not going to sit there and advertise, and join groups and do all kinds of crazy shit; they're going to start doing it.
Muslims go get trained, they get radicalized, and they go cutting off heads. That's kind of like what you do! You're not going to sit there and talk about it, brag about it online: "Charles, will you do a Disasterware plate when I cut somebody's head off, man?" You're not going to do that. That's silly shit. Get the hell away from anyone who talks that. The biggest white terrorist group in North American is actually the eco-terrorists, that's what they call them. The FBI has them all on watch; and, now, they're all white. They include the animal rights people, and they do a lot of destructive stuff in any given year, as well as the pipeline people; the people burning down — all those different groups. They don't really affect anything for the better, either.
The wild, Wild West isn't going on, even in China. There is no way to penetrate that place with violence. You're going to have to use some type of message control; and then once that happens, you open things up from the inside out, then parties at the FBI who may be on our side start coming out, because it's not illegal to push a message that is radical, totally samizdat. It's kind of like the Soviet Union. It was illegal in the Soviet Union, but it's not illegal to demonstrate message control. That's how the place was controlled. If they made consistent messages and memes illegal, the neocons would all be in jail for saying Ahmadinejad is going to wipe Israel off the face of the Earth; Israel is the greatest democracy in the Middle East. They meme themselves into power, and they maintain power by interjecting false memes into the populace. That stuff isn't illegal, and that's how power is maintained.
People always think power is maintained by those, because they own the media. No, they use the media to control the message. Kind of like what we're doing on our large websites. That isn't illegal, but once you cross the line, once you start doing violent hoo-haw shit, well, that is. No one's going to associate with you, even if they can help you — they can't help you, because you're crossing the boundaries. It's not the wild, Wild West.
I don't know. They were probably just feeling you out to see if they could set you up on some sting, because the Jews were upset that you were still selling artwork.
CK: I don't know what it was about. All I know is that they were using the name of an acquaintance to insinuate themselves into my space. As far as I know, unless this guy's an agent provocateur who works for them, I just think that they were nosing around.
TM: My simple thing is anyone who starts talking stuff that just doesn't work — anyone who starts talking about that stuff, I just don't have anything to do with them.
CK: Nobody was talking about violence. It's just a guy that I met, you know, who happened to share some of my opinions about World War II.
TM: Oh, okay.
CK: So nobody was plotting anything.
TM: They can question anyone over anything.
CK: They had a whole list of names, too, by the way. They asked me about not just this guy. There was a list of people who they wanted me to help them get to. They were asking me for addresses, and shit. Excuse me, but it just seemed like they knew everybody . . .
TM: They might have been feeling out how big you are in the movement, and how many people you know, and how much information you have, and how helpful you could be. Maybe they were trying to make you into one of their little bitches, or something. Who knows? I don't trust the FBI.
CK: It was surprising. It was an interesting little interlude in my life, because they had to look at my art and they were kind of impressed once they saw it — because of the guns I make, you know!
TM: Question: Were the FBI guys white, black, Asian?
CK: White. One of them was asking me, "What can I read about Eastern Europe. I'm really interested in Eastern European history." He seemed like he was genuinely interested, so I recommended some books.
TM: There are two types: There are some who are in the crew, and the crew is connected to the SPLC. They're big in the FBI. Some connected to the ADL, Simon Wiesenthal; some are pretty much at war. All of our institutions now are at war. I always say, be respectful; answer their questions, for the most part. Obviously, know what your rights are, and exercise your rights; but there is a lot of interest, and they might not have been making an enemies list at all. Hey, might have been making a "buddy" list. Because if someone's going to hate you, Charles, someone like me is going to love you! I would have never bought Snuggle Bunny if it wasn't for the political controversy. This is history, man, I can buy! Where can you buy history for a grand, or under? You can't! This is a steal!
You've got to kind of think in those terms. The FBI is probably one of the more dangerous ones, because you never know. It's a 50-50 proposition. It is what it is.
CK: As long as we're on this topic, what happened to that guy who started shooting up Jewish centers and killed Christians, that guy last year — what was his name?
TM: I don't know.
CK: Glenn Miller. There's no news about him, or his trial, or anything. Frazier Glenn Miller.
TM: I don't know. I have a theory: Whenever you've got these guys with any type of military history — and this is a terrible thing, because I've got good friends who come out of the military — but I think whenever you sign up for the military, you've pretty much signed your life away. God only knows what they're injecting you with; God only knows what type of nanotechnology they're going to have out there; God only knows what they've got going on with this type of stuff. So in this type of scenario, I always think that — and this is a terrible thing to have to think — you've got these guys, J. R. Redding [?], or whatever his name was . . .
CK: Yeah, J. R. Redding [?]. What happened to him?
TM: He died.
CK: Yes, I know. Supposedly he killed his whole family.
TM: This is what happens. They seem normal. Then they grow up; they go into Right-wing or Left-wing activism. Then all of a sudden, they end up getting in these big incidents — executing presidents, or going on these big shooting rampages. They just do a 180; almost like someone chipped them, or something, at one time. When you sign up for the military, you're signing up for every experiment going. That is terrible, it's a tragedy; but I always wonder if any of these guys are chipped.
All these weird shootings have one thing in common: They're usually military, or guys who were involved in the military, and they go bonkers, batshit crazy, one morning, and do things that don't make any sense based on their previous politics. I just don't know. It's all speculative, but I'm always leery.
CK: What about that couple that they just found dead in their home, that they were making a movie about? Grey State?
TM: I don't know. There is all kinds of crazy stuff. What happens right now is, if you look at the banker deaths — and the banker deaths are more pronounced right now then anything we've ever seen, post-September 11, 2001. We see more and more deaths, and it isn't just one group. These are groups at civil war. They're in civil war, and they are basically killing each other – humans. Human assets. That's what's going on. Activating human assets, and killing human assets — which is a very provocative view, I can't necessarily prove anything, but that is my suspicion. It's that the technology going on, about human control and nanotechnology, is far more advanced behind the scenes. And who can you experiment on? People who are willing participants, people who are in are military; you sign everything away.
So, that's my opinion. If you ever hear anyone talking violence who was in the military, I always tell my listeners, "Don't walk — run!" Get away from them. Anyone in weird separatist, violent separatist, eco-terrorism — anything to do with that, that had anything to do with the military at all, at one time — you never know when they're going to shoot you, or shoot someone else. You never know if this is an asset someone has activated. I know that sounds crazy; but that's what I think, and that's why I say to stay clear of them. They're just terrible. That's what you've really got to have in mind.
So if you see something unusual, and they have a military background, well, it could be a J. R. Redding [?] or something along those lines being activated. You just never know. I know it's terrible to have to think this, but this is pretty much what you've got to think.
Basically, they went after you. They stayed after you; but you're still in business. You're still going strong.
CK: The whole story blew over in a matter of months, so I haven't had any hits under the Google search under my name for over a year. I think, about a year and a half.
TM: Maybe we'll change that in the next week. Charles Krafft comes on EndGame Exotica; maybe we'll change that.
CK: I'm talking about mainstream media.
TM: I know. Well, the Disasterware plate might change that. I'll have to think about that.
CK: That's going to be — we'll see. I may be in some hot water, but so what? I'm already in hot water!
TM: You already questioned World War II history. White genocide is not much of a step. What's funny is they're always going to call us crackpots. One day you'll know the change is occurring when the young girls are chasing you down the streets at your art festivals, and stuff like that. "Charles Krafft! Oh, my God! Sign my autograph — sign my cow!"
We're going to have you back on again, Charles, for round two; because this has been interesting. My listeners can find your artwork; they can order your artwork. They can order a ceramic AK-47, decorated with all kinds of cool stuff!
CK: They can do that.
TM: They can order Hitler teapots. One morning you'll be able to order a new mammy cookie jar, with Oprah.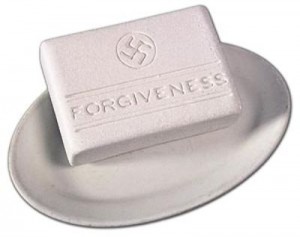 CK: They can order my perfume, which is called Forgiveness. It comes in a nice bottle with a swastika lid.
TM: Oh, really? Does it say "forgiveness" on it, as well?
CK: Yes, it's etched into the glass.
TM: Right underneath the swastika, or right above it?
CK: The twist-top lid is a copper swastika; and it comes in a little bottle, and the bottle is set into a velvet —
TM: Where can I see this? I haven't seen this one yet.
CK: "Charles Krafft Forgiveness"; just punch it in the Google search engine, images.
TM: I might have to put that up beside Snuggle Bunny. We might have to put the new one up. And how much is that? Just so my listeners can know. What is that?
CK: It's about $300.
TM: That's not bad! That's affordable. It's basically double the cost of a big bottle of perfume — or not even that, actually.
CK: It's a real perfume, too. I had it mixed. I have a friend who's an essential oils salesman.
TM: If it for men, women, or both?
CK: It's for men. It's got a lot of vetiver in it, and vetiver is a masculine kind of scent.
TM: Oh, wow! This is an actual perfume.
CK: Oh, yeah.
TM: How big is the bottle? How many ounces?
CK: Five, I think.
TM: I might have to get me some of that. They can order it directly from you? Call you up, order it; get on your website, order some Forgiveness, and their wife might forgive them for . . .
CK: I don't know if the Forgiveness is on my website. It might be. You can go look for it.
TM: They can definitely give you a call and order it, send you some money.
CK: Yes. E-mail me, or something.
TM: Send you a check, or e-mail
CK: E-mail me. If anybody wants to know more about what I do, or sees something on the Internet that they'd like for themselves, just shoot me an e-mail and we can talk about it. I'm open for exchanges.
TM: Wheeling and dealing!
CK: The people who are interested in my artwork are usually pretty interesting people, anyway.
TM: We have some interesting listeners, some pro-white women who might need to give their husbands some Forgiveness Nazi perfume, with a swastika on it, which is pretty cool. Charles Krafft, Forgiveness. We have some metal crafters, we have different people that might — Charles is all into wheeling and dealing if he has art on display, or somewhere that you — you never know! You never know what you come across, and he might want — you might have something he wants, too. There's all kinds of artists listening. Get in touch with Charles Krafft.
Basically, the story is that if you do come out into the open, it's not the end of the frickin' world.
CK: No, it isn't.
TM: You came out in the open as a "Holocaust denier," which is far worse than being pro-white, or wanting to advocate for white people. This is the ultimate sin. This is the German prison sentence — I mean, 20 years automatically. Think about that, artists. You've someone, Charles Krafft. He's got his name out there; he's still selling artwork; he comes on EndGame Exotica; he's doing Disasterware, White Genocide series. He came out. They've billed him as a full-blown "Holocaust denier" — cremating Jews, and everything else, in the sponeware. But guess what? It blew over.
CK: Yes, it did.
TM: They can't take on the world at the same time, and us.
CK: It actually generated some dialogue in the art community about . . .
TM: Free speech?
CK: Free speech, exactly, man; and the limits of artistic expression.
TM: You do have some people who said, "It's bullshit; it's free speech. Let him say what he wants. We judge his art for what it is."
CK: Right, there's that. A couple of smart people, aside from Greg Johnson and that crew of eggheads that he hangs out with, God bless them. On the other side, on the cultural Marxist side, some critics discussed the controversy and then came to some conclusions about free speech and art. That was interesting. When they do it right, it's kind of an interesting read. It's its own language; and art criticism is its own language; usually pretty dry, but they did a good job.
TM: It's nice when you can stir the pot. Some of the cultural Marxists probably thought it was too extreme to pay this much attention to that, because the only thing you're going to do is sell more of his artwork right now, given the stimuli input of what's going on all over the planet. You never know when some rich Muslims in Kuwait, or something crazy like that, want to start buying all your cows with swastikas on it; they order a million dollars' worth of art. That's what they're worried about, because Islam loves Hitler. They love Hitler! Hitler teapots on every doorstep, they would have. It's kind of interesting.
The story for you artists is that it's not the end of the world.
CK: No, it isn't.
TM: One day you might get rich and famous just for coming out. Think about that.
CK: Maybe.
TM: It could be a profit incentive, young girls chasing you down the street, rock-star status.
CK: That's not the point. I mean, really, if I wanted to have rock star status, by now I would have achieved it.
TM: I know. You never know, though. You're still working; you're not that old. Most people still don't even know about sponeware.
CK: I don't even want to be a rock star in the art world, because there are so many griftlings that attach themselves to you. These people — you're a shit magnet; all of a sudden you're just surrounded with garbage, non-thinking people.
TM: There was a day when the Beach Boys were rock stars, and they got surrounded by good people, but that was when California was California. Well, they did for a while, get surrounded by good people. Now, it's no longer the land of the Beach Boys, but that was a tongue-in-cheek reference for the artists. Certain artists, I know they're listening, and they may want to come out. I'm just telling them it's not the end of the world.
CK: Celebrityhood in the world of the visual arts is no picnic. You're just dealing with sharks at the level of art celebrityhood. You're dealing with people who just are thinkin' dollars.
TM: Well, look at the bright side: If you come out and you're an artist, and no one wants anything to do with you, and all the shitbags in your life run away, that might be a good thing.
CK: I'm not crying too much over this, but I want to impress upon the listening audience that my commitment to art was never to make a lot of money. I just like it (art), and I've always done it.
TM: You've done what you like. You make a living doing what you like.
CK: If I can keep a roof over my head and enough spending money for books and food, I'm really happy.
TM: And travel. Traveling.
CK: And travel. Travel is really important to me, because it broadens your horizons.
TM: There you go. Well, it was great talking to you, Charles.
CK: Call me back. I want to talk about C. D. Jackson. I want to talk about Coudenhove-Kalergi.
TM: We're going to; that's round two. We're going to talk about Coudenhove-Kalergi, and C. D. Jackson.
CK: And Jan Assmann, the monotheist.
TM: Write it down. We're going to talk about it in round two, and get into some more stuff. Round one was just an overview of Charles Krafft.
CK: Okay.
TM: This was Charles Krafft, ladies and gentlemen. We will be back with you Monday with something new, something interesting; and remember, check out Charles Krafft, check out his artwork, and any of you artists out there, it's not the end of the world if someone finds out you actually listen to EndGame Exotica.
This is Horus the Avenger, and you have been listening to the exclusive interview with Charles Krafft. Any of you artists out there, you know the worst-case scenario for coming out as a "Holocaust denier." That's it! Now you know. That was a kind of a rib at a couple of different artists. Some of them are a little more prominent than others, but that is a worst-case scenario. That was kind of a tongue-in-cheek joke there.
I think I'm going to start changing the abbreviation of the interview series. Instead of "EEXGeo", because this isn't geopolitics, this is going to be "EEXINTV," or something cool like that, so we know exactly what's going on, and that this is the interview series, and then the date. I think we need to do something like that to make it a little bit easier to find in the Windows, or in your Apple-iMac; but that's what I'm considering doing, so this one will probably be the new interview abbreviation for EndGame Exotica.
We'll have a few more of Charles Krafft. If you guys want to ask him something — he listens to EndGame Exotica all the time — feel free to ask him. Feel free to put up a question, and I'll ask him in the next particular interview. Feel free to get on his website, CharlesKrafft.com. It's spelled with two "f"s. You can just copy and paste his name right up there. Feel free to e-mail him questions. If you've got a piece of art you want to trade for his piece of art, if it's something good, worthwhile at that price — I know others who have gotten away with it. If you have something he wants to buy — maybe some love potion, love perfume. It may be potion, I don't know yet, I haven't smelled it yet — with a giant swastika on it; well, we'll have to check that out.
There you go: Forgiveness by Charles Krafft. Fascinating! This is Horus the Avenger, you've been listening to the interview series, and we're changing the abbreviation starting on this one. I made up my mind to do it. Hopefully it makes it easier to find these, and we will keep the station tuned here to WhiteRabbitRadio.net; and we'll be back with you. The next interview lined up is Henrik Palmgren from Red Ice Radio, the Swedish "terror," who is another Swede that is adding to the mix. We've got lots of Swedes who have helped out White Rabbit Radio; I don't know what it is with that country, but thank God for it! We'll be back with you Monday with something new, something interesting. Thank you for listening.
*  *  *
Counter-Currents has extended special privileges to those who donate $120 or more per year.
First, donor comments will appear immediately instead of waiting in a moderation queue. (People who abuse this privilege will lose it.)
Second, donors will have immediate access to all Counter-Currents posts. Non-donors will find that one post a day, five posts a week will be behind a "Paywall" and will be available to the general public after 30 days.
Third, Paywall members have the ability to edit their comments. 
Fourth, Paywall members can "commission" a yearly article from Counter-Currents. Just send a question that you'd like to have discussed to

[email protected]

. (Obviously, the topics must be suitable to Counter-Currents and its broader project, as well as the interests and expertise of our writers.)
Fifth, Paywall members will have access to the Counter-Currents Telegram group. 
To get full access to all content behind the paywall, sign up here:
Paywall Gift Subscriptions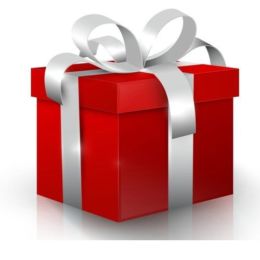 If you are already behind the paywall and want to share the benefits, Counter-Currents also offers paywall gift subscriptions. We need just five things from you:
your payment
the recipient's name
the recipient's email address
your name
your email address
To register, just fill out this form and we will walk you through the payment and registration process. There are a number of different payment options.