6,122 words
Part 2 of 2 (Part 1 here)
Rich Houck: There's also other parts I find a small problem with. Ted Kaczynski seems to think that without these modern technologies, people cannot be controlled or subverted or treated poorly, but it seems to me that throughout history that's not been the case. He talked about some of these movements. He mentioned Communism and Nazism in in the same line, as mass movements, but it seems to me that even if we can imagine a society where there's no modern technology, you could still have a group of people come that is hostile to your interests for various reasons. And you'd want to come together with other people of like mind to stop them.
Greg Johnson: Yeah, absolutely. Another thing is that we know that the primitive societies that he seems to lionize are also societies where there's what he would call a massive amount of over-socialization. There's a massive amount of conformity, and the way that is enforced doesn't need technology. When there are 40 people in your village, and you're all basically related to one another, it's hard for any of your transgressions to go unnoticed. They don't need to spy on you with closed-circuit TV; they're just spying on you with their own eyes.
Whereas one of the things that happens with modernity and larger-scale society is that people get more privacy, and they get spaces where they can go off. As one of my students years ago said — and she made me laugh the way she put it — she said she had grown up in this little town full of censorious, prying Baptists in the state of Georgia. And she said that she could hardly wait to grow up and go to Atlanta so she could "sin." I thought that was hilarious.
But that is one of the things that larger-scale societies allow people to do. They allow people to be more private and somewhat more anonymous, which allows them to be less over-socialized, to kick back against over-socialization. And that allows people to create new things, to go against the current.
And of course, that gives rise to all this hated innovation that Kaczynski's worried about. It gives rise to a lot of stuff, but it does give rise to the technological civilization that he wants to basically pull the plug on.
RH: Yeah, there was a passage where he talks about the fact that people who lived under a monarchy had more freedom than people do in this so-called democratic society, because the monarchy did not have the ability — the police or the technology — to monitor everyone. And I thought that was an interesting point.
But then, you contrast that the example of your student, and you think, I'm just not so sure about that. I don't know if people had less or more privacy then, depending on the level of control.
It does seem like he's lionizing a lot of these societies of the past without realizing that they also shared some of the same problems. Take farming. There's this idea that if you need to spend a lot of time getting your food, then you don't have time for these surrogate activities. But it seems to me that if there were cave paintings, those were surrogate activities. They obviously had some time to paint on the cave. If they were starving, they would have gone to get food, right?
GJ: Right. Another thing about primitive society that's interesting: People who live in hunter-gatherer societies and primitive agricultural societies have a lot of free time, a whole lot of leisure time. And what are they doing in that leisure time? They're doing folk dances and games and things like that. They're doing non-purposeful, playful activity — which is, in a way, the core of civilization, the core of culture. The core of culture is the stuff that you do that doesn't necessarily aim at anything beyond itself. It doesn't bake bread. It doesn't fix holes in the roof. You just do it as an end in itself because it's fun. Primitive peoples had a lot more leisure time than modern people do, sad to say. What did they fill their leisure time with? They filled it up with games. And I don't think that's to be disdained as frivolous.
RH: I don't, either. I guess if there's an internal contradiction in the manifesto, it's that he's saying these technologies of the modern era was supposed to make our lives better, and give us more freedom and free time. And they've done neither. But then if you do have the free time, that is a waste of time, too.
Maybe there's something I'm overlooking. Maybe he's saying that if you were in one of these earlier societies, the free time was of a higher quality, or something of that nature. But I'm not quite able to square those two thoughts at this juncture.
GJ: Yeah, I think he's overlooking certain important distinctions. Rereading it yesterday and today, something really strongly made an impression on me, and I didn't realize this when I read it in the past. I've read it twice before: the importance of freedom and autonomy in his analysis. He's very, very concerned with freedom or autonomy as an essential part of a good life. He wouldn't use the word "bourgeois." In fact, he disdains that word. But it sounds very classical liberal to me. It smacks of classical liberalism. Although the way he talks about freedom, he thinks that classical liberalism in technological society is insufficiently free.
But the freedom of primitive man for him is that he's not dependent on as many other people as civilized man. If you live in a small community of 30 or 40 or 50 people, and you live by hunting and gathering and have simple architecture, you have simple tools and things like that, you really don't depend on that many other people.
You and I, however, depend on tens of thousands of people. We depend on people scratching heavy metals out of the ground in Africa and shipping them to China and turning them into computer parts that are shipped to us in the United States and put in smartphones and our desktop computers. We are utterly dependent on a vast network of other people to do the things that we do. And for Kaczynski, that is a reduction in autonomy.
The first thing that comes to mind about that, though, is that, yeah, it's a reduction in autonomy in some sense of the word. We are dependent on more people than people in primitive societies are. The flip side of that, though, is that we can also do more things than people in primitive societies. You and I are separated by thousands of miles, and our audience is all around the globe, and we're having this conversation. We can do things because of modern technology that more primitive men couldn't do. Yes, we're dependent upon more people to do it, but it also frees us up to do things that were inconceivable in primitive societies.
I don't see it as a complete loss. There are costs, but there are also benefits.
RH: Two things that he mentions in the manifesto regarding this is, first, that when you have more people who you're depending on in complex systems that are far away, if something goes wrong, it's usually totally out of your control and you have no way to fix it. That is very frustrating and leads to a lot of psychological stress for modern man. And the other thing is a small analysis where he says you can't pick only the good things in society without getting the bad things, and he believes the bad completely outweighs the good. It's in paragraph 120, and at the bottom of the paragraph — it's in bold letters — it says that the bad parts of technology cannot be separated from the good parts.
GJ: Yeah, but you could also say that the bad parts of the good parts of non-technological society cannot be separated from the bad parts of society, either.
RH: Yeah, you could. When I was reading this, I got the feeling that Kaczynski thought most people were more like him than not. He talks about the indignities of working for somebody, and then he says there's the option to be your own boss. You can be an entrepreneur. But the market will only allow for so many small businesses and entrepreneurs, and the rest have to go work for somebody. And then I thought back to over-socialization. I thought, maybe he's the guy who doesn't want to be in society working for somebody and gets frustrated. He also talked about the frustrations of small business owners with government regulations and taxes. So there's no escape, right? But I thought, maybe people like him who participate on the fringes of society, do their own thing in a lot of ways, maybe that's the extreme minority. Maybe most people don't find working for somebody to be so horrible and undignified. But then I go back to thinking, "Well, yeah, but if that was the case, why are so many of them unhappy and why is the rate of antidepressant use going up?"
But he also says that even the ones who aren't aware of the indignities of working for somebody will choose industrial society over the alternative. If they're given the option democratically, they will always choose to stay in their captivity. It's definitely something I've wrestled with. How many people want to break away, and is there room for enough people to break away or not? He seems to think that there's not, that there's more people end up stuck in these jobs than who can go be entrepreneurs or do something else.
GJ: Right. One of the things that strikes me as a problem with this analysis is to say that the alienation that people are suffering from today is endemic to technological society when, even a generation ago, we still had a technological society, we still had people working in offices and doing things like that, but people weren't as desperately unhappy as they are today in a lot of areas. So there have been changes in social life aside from industrial society.
It strikes me that it might be more productive to look for the causes of, say, why huge percentages of young women today are on antidepressants. They weren't on antidepressants in the 1930s or '40s or '50s. So, what's changed? It's not the fact of working in an office or industrial society, although a lot more women work today. There are things that are inside technology and the workforce and the industrial system, and there are things outside it. Everything's touched by it, of course.
But it strikes me that, for instance, a lot of people are desperately unhappy today not because they work for somebody, but because they don't have anybody to go home to at the end of the day. They're desperately lonely. They can't form families. They can't form partnerships. They don't have children. Things like that.
That's not technological per se. That is a manifestation of changes in social values. More than a quarter of a century has gone by since this first appeared, and it's only gotten worse. I think this has to do with values rather than, specifically, just technological civilization.
RH: Yeah, I agree in some ways, and I'll tell you what I think Kaczynski thinks. For me, a big decline in the quality of day-to-day life has been the increase in racial diversity. And there's so much literature to back this up. It's obviously not just some crackpot racist conspiracy theory. It's published everywhere. Everybody knows, even though they won't say it, that increased diversity destroys social capital. It makes it harder for people to find friends, as I wrote about in the friendship and diversity article.
It destroys the fabric of society to have racial diversity. I look at society and see more people miserable, without kids, unable to find a mate or partner or any romantic interest of value, that sort of thing. People unhappy at work. And I see everything getting more and more diverse, and I think, "Well, there you go," right?
GJ: Diversity is definitely part of the destruction of social capital. I also think that an ethos of selfishness and hedonism is destructive of relationships. People just don't have the ability to delay gratification or treat other people as ends in themselves, things like that. They are very oriented towards quick, immediate gratification. It's very difficult to build relationships with people when you have that kind of mentality. So there are a lot of factors that are causing this social breakdown and the fact that a lot of people are desperately unhappy.
People who don't suffer from families where that breakdown has taken place, a lot of them are flourishing. But overall, there is this decline, and I don't think it's a decline simply intrinsic to industrial society or capitalism.
RH: Yeah, elements of decline such as hedonism, selfishness, and materialism are actually part of a piece I'm reading right now in Beautiful Losers by Sam Francis. He brings that up in a couple different places about where things are heading. He identified that as well.
Ted Kaczynski, I believe, would say that globalism is only possible with industrial society. You never had this huge migration of people before industrial society. He talks a bit about things such as propaganda and how there's places where propaganda works so well that you don't even know it's propaganda. He talks a bit about sitcoms and TV shows and prevailing culture.
So, it seems to me if I was to bring this issue of social capital being destroyed by ethnic diversity and the mass movements of people, Kaczynski would say, "Well, yeah, maybe, but that is itself a symptom of the industrial society, which allows for things such as offshoring to China and importing people from Somalia into the middle of Minnesota," and then so on. He would see it as downstream.
GJ: Yeah, well, he also says that maybe to promote a technological revolution we should want more globalization, so that every part of technological civilization is interdependent on every other part, so that when one part goes down, the whole thing goes down. So he's actually rooting for globalization in a way, because once we have all of our eggs in that basket, then maybe the lights will go out.
One of the things that's ironic, though, is that by laying so much of his case on the foundation of individualism and human autonomy, he's very human-centered. That's one of the things that's very interesting about this. He's not really opposed to anthropocentrism. His entire normative focus is anthropocentric. Near the end, he says that we can promote the idea of nature, but it's nature as the opposite of technology. It's not nature as something greater than man, really, or a locus of value that transcends man.
If he's going to be so anthropocentric and humanistic in his basic moral system, then at a certain point people are going to say, "Well, wait a second here. You're actually talking about crashing global civilization and returning to a primitive form of life which will entail the death of the vast majority of the population of the globe." I don't see how you can really get people to that conclusion with this anthropocentric and humanistic concern with freedom and individualism and rugged, individualist language and so forth. It just strikes me that a lot of people are going to say, "No, I can't, I can't follow you there, Ted." And, and I think that maybe something doesn't quite follow there.
RH: I think some of that reminds me of [Pentti] Linkola's lifeboat ethics, where you can have some suffering now or a lot of suffering later. And Ted makes a note at some point about how the longer the technological system goes on, when it does collapse, the more suffering there's going to be. And that, I think, is how it is squared. Some people — and I'm one of them — believe you can hit a limit of your caring capacity for an environment at some point. There are populations — maybe all the populations — doing irreparable harm to ecosystems that will never be undone. If you have the option of seeing this to its bitter end, cutting all aid and deindustrializing some continents, even though there'll be mass starvations of people and populations would be decimated, in a terrible way —
GJ: More than decimated. Decimated just means one out of ten.
RH: Yeah, one out of ten might survive. So you think about these really hard questions, such as would people ever vote to stop aid to Africa knowing that maybe 5% will survive the famine that entails? No, but if you just keep giving aid, more and more in each successive generation, you hit carrying capacities. Everyone's going to starve to death, anyway.
So are these people trying to draw that old medical distinction of the difference between killing and letting someone die? They seem to say, "Well, we just keep on this same trail, and eventually we'll hit a carrying capacity, or something will be disrupted, and there'll be some droughts and people will just starve to death, anyway. But at least I wasn't the one who pulled the plug."
GJ: Yeah, exactly. I can keep my hands clean.
RH: Yeah. So even though the total devastation downstream may be far worse, they will be able to justify it, as this was the natural conclusion. Right. And I guess it's a civilizational form of the trolley problem.
I think that's how some of these people, myself included, think: You can do something ugly now, or you can end up living through something way uglier later. And that's where we are. And I think that's where Ted would probably be, too. From his writings, it seems like it.
GJ: Carson writes: "Industrial society is doomed because it's consuming the very people who created and maintained it."
This is true. One of the things that is very alarming are the dysgenic trends in industrial society, specifically amongst intelligent, far-sighted, responsible people. Those are the people who are pursuing their careers and their educations, are getting their M.A. and then their Ph.D., and then they're in their 30s and they still haven't had kids. And then they think, "Oh, the planet's overtaxed — carrying capacity, carbon footprints — so I'll just settle for my fur baby," right? Never thinking that their fur baby has a carbon footprint, too, or four carbon paw prints.
This is just catastrophic. This is dysgenics at its worst. And we simply can't allow that to happen. I actually wrote a piece — and reading the manifesto, I was surprised, because Ted makes this point, and maybe I got it from him and forgot about it — but I wrote a piece called "Why Environmentalists Should Have Large Families." And he actually says that revolutionaries should have large families. Why? Because they will influence their children's values. And if they don't have children, they just cede the Earth to the people who don't care about the Earth. And we can't do that. I think that's a valid point.
RH: We talked about anthropomorphism.
GJ: Yeah, you made a good point. And he does say that. He says, "We're not going to get anywhere close to the ability to overthrow the system until it's already on its way down of its own accord. The suffering that's going to happen is intrinsic to the system itself, and the sooner that we can bring the system to the end, the sooner we can bring the suffering to an end." So that is his argument for washing his hands of a lot of the really horrific implications of bringing an end to industrial society as such. He just wants to go back to a pre-industrial, pre-technological form of civilization which would have a pre-industrial, pre-technological population that it could support, and no more. That is a stark and radical goal.
I guess my own feeling about this is that I can't really follow him there. My sense — and maybe he thinks this is just naïve — is that there are different kinds of modernity. There are different kinds of technological society. If you look at the history of Western political philosophy, the first wave of modernity was the liberal modernity of people such as Thomas Hobbes and John Locke. Francis Bacon and René Descartes laid the foundation for this, where the goal of society is basically the satisfaction of basic human needs. What are the fruits of philosophy? Health. Long life. Obviously, that's applied philosophy. It's all about the economy of desire. It's all about organizing society for the industrious and the rational. And that produced an enormous increase in wealth and productivity and enterprise. There's no question about it. It set off the Enlightenment. It set off modernity.
But there was a second wave of modernity that came after that which basically said, "Wait a second here. These people are leaving out a whole lot, because man is more than just a clever animal. We are more than just animals with basic needs and rationality that allows us to satisfy those needs in cleverer ways than, say, hominids and birds or whatever. We have a spiritual nature, a cultural nature." There's a whole realm of human culture that doesn't seem to make any sense in terms of the sort of mechanistic, liberal psychology that early modern philosophy had. And so they came up with a different foundation for modernity that was based on the idea of the cultivation of the human being as a whole, including the human soul and human culture: the development of human capacities, self-actualization, actualizing our potentiality for virtue and for civilization.
That, I think, is a fundamentally different modernity than the kind of modernity that we've fallen into, which is just a materialist rat race where you've got this race to the bottom with this ever more debased popular culture, this ever more hedonistic and selfish and petty form of life. And it strikes me that if we can put modernity on a more edifying moral foundation, that might be the revolution that we need rather than just pulling the plug on it altogether. That's why I look to the German idealist tradition in philosophy. And I look to attempts to create a holistic, aristocratic political order in the context of modernity in the twentieth century. That was a valid project.
I think it's a valid alternative to just saying, "All right, let's pack it in and go back to nuts and berries, friends." So, in the end, I can't be an ecological revolutionary in quite the same way that Ted is. Although I share a lot of his concerns, I think that human beings are more complicated than he thinks they are, because he's overlooking certain aspects of human nature, and he's also overlooking certain alternatives to the modern Hobbesian rat race that he's so rightly disgusted with.
RH: I agree with your assessment and conclusion. There are a couple of things I thought about while rereading the manifesto, and to be perfectly candid, one of the things that I thought about was that certain groups have been really subversive and harassing to Europeans for over 2,000 years, since way before there was an industrial or technological society. And some of the problems that we've had that have been going on for a very long time would still exist. And I think some of these mechanisms for control and harassment that existed in pre-industrial society would still exist in a post-industrial society. That kept popping into my head about different nations and different eras and different groups that we've always had conflicts with.
There are some interesting things that Ted Kaczynski did say. Again, like you, I agree with a lot of things, but I'm not on board for everything. In paragraph 100, he talked about how things are heading on the trajectory they're going on, political corruption being one of them. If you reform political corruption, you might have a small downturn historically, but then it goes back to the average, and because of that, you can't just make slight modifications. You have to restructure a lot of things. I think I agree with him there.
GJ: Yeah, I agree there. My sense is that I would rather radically restructure different things. But I do think that, yes, we do need revolutionary change. I think that it lies in a different direction for me. I think there's slightly different things that are important for me.
RH: Yeah, I think it does for me, too. I think I want to see a very strong and healthy European race that can actualize itself without all of these various groups of parasites, both above and below us. And I don't know that with this problem in mind, as you said, that pulling the plug on industrial society will fix it or not. So that that's my big hesitation.
GJ: Yeah, yeah. The opponents of industrial society in the current context include people such as the global warming cult. I think a lot of that's just a cult. I think that's nuts. There's a lot that I agree with about environmentalism, but the anthropocentric climate change or anthropogenetic climate change dogma is craziness. I think it's mostly lies. So, but what do we do in the West, based on these lies? We cripple our economies. Do we cripple the economy of China? No. India? No. So all that we do is make European society more vulnerable to predatory, reckless, non-white societies. We don't actually improve the environment this way. In fact, we make it worse, because we create disadvantages for the only race on the planet that really cares about this stuff.
It's the same thing as whites who are enlightened and responsible having fewer children. We just ensure that the world is inherited by the reckless and the stupid and the irresponsible. We can't do that. If there's no way of saying, the plug has to be pulled on technological civilization all at once across the globe — and I don't see any way of doing that — all this kind of Kaczynski talk that circulates in the West basically only produces policy where we cripple ourselves and give advantages to people who care less about these sorts of things than we do. That's not good stewardship for the planet, as far as I am concerned.
RH: Yeah, I agree. And that is really the crux of it. I often thought — and I know Ted Kaczynski would disagree with this — that certain people produce different effects, and if certain people are in control of technology and others are not, you'd have things look a different way. I know he doesn't think that. It might be idealistic. I don't know. We'll see. I guess let's just see how stuff continues to unfold in the future, right?
GJ: Yeah. I do recommend this manifesto highly. I think what's most valuable about it is its discussion of Leftism as a problem — the danger of Leftism, the psychology of Leftism. I do think that the problems creep in with his discussion of the power process and specifically the kinds of goals that he thinks are healthy, where I think he basically just reverts to the idea that the only serious goals are those that primitive people can meet. Basic human needs. And that allows the whole realm of culture and science to drop out. That seems invisible and unimportant to him. And I think that that's very sad, because there's so much beauty and greatness that is lost to this analysis.
But I do think it's a brilliant work. He's obviously a brilliant man. Unlike 90% or 99.99% of Berkeley professors, he actually believed the stuff that he advocates so strongly that he was willing to kill over it, and he was willing to risk his life to put these ideas out. And although he hasn't been executed, he's going to spend the rest of his life in prison because he thought it was so important to get this manifesto published that he was willing to basically go on a bombing spree to do it.
There's a little bit of autism, although that's an overused term these days. But his brutal frankness in some places strikes me as that quality that we associate with autists. So in paragraph 96 at the end, he talks about the difficulty of getting one's ideas circulating in mass society. Even though you're nominally free to speak your mind, it's very difficult for dissenting ideas to get published. So at the end of this he says, "In order to get our message before the public with some chance of making a lasting impression, we've had to kill people."
RH: I got a bit of a laugh at that!
GJ: Yeah, I got a chuckle out of that. Just the autistic ingenuousness of it was quite entertaining. But he's an extraordinary character. The guy literally killed for his ideas. He was literally willing to die for his ideas. And he certainly lost the rest of his free life. And it's very clear that he values freedom — freedom in a frontiersman style, a very old-fashioned, individualistic, living in a cabin in Montana style of freedom. He gave that up because of these ideas, and I think that's remarkable. There are very few people you can say that about these days, and certainly very few college professors you can say that about these days.
RH: In wrapping this up, it's very rare to see anybody who will sacrifice even a small amount of comfort for his sincerely-held beliefs. And Ted Kaczynski was willing to do that in a very extreme way, more than once throughout his life. He's a very interesting guy. One of the more interesting people who's ever been in prison. One of the more interesting people who's alive today. And I think his work is worth reading.
I think every time I've read it, I've taken some different things from it. This most recent time was probably the most critical, too, whereas the first couple times it was very relatable to me, such as where he talks about people being unhappy with society. I thought, "Yeah, that's exactly me." Another time I read it in undergrad, when I was surrounded by hysterical Leftists, the part about Leftism really resonated. And I thought, "Yeah, I'm seeing a lot of this now, these over-socialized, inferior types. Yes, absolutely."
I would take things that I liked and reread them slowly. But there was also a bit of skepticism in that. Is this really going to move society forward and obtain human happiness and freedom or realization or whatever? And I saw some of our values diverge that time. I maybe value duty more than freedom in certain ways. At least I do in my own life. I don't know how that would translate into a public policy or the whole of society, but there were places where I thought, "It's cool that I'm free, but I have a lot of things I can't personally do that I want to do because of these obligations." So I'm putting these duties over what I would like to go do when I wake up.
GJ: Absolutely. I felt the same way about this. I really think that freedom is a value, but there are higher values in society. And oddly enough, it doesn't seem to be the case that he grants that there are higher values in society than freedom, especially understood in his very rugged, individualist frontiersman kind of way, where people have maximal self-sufficiency or they basically depend on only small groups of people.
RH: Yeah. That was definitely something I thought about. Then I thought, "Maybe it does, because I had the freedom to pursue the duties over personal stuff." Does that still fit into this? I guess it's going to remain unanswered for at least the time being. And then there is also the framework of being a White Nationalist and deeply caring about the future of European people. I don't know about going into a pre-industrial society at this stage. I think there's definitely been benefits to it, but I have to work that into the framework of what's best for white people. And I think there are places where that intersects and places where it maybe diverges. It runs parallel, right?
It's all over for me. Yes.  A lot of miserable European people, white people in these stupid jobs working for stupid corporations, not having kids because they want a little more money next year.
GJ: Yeah. That is totally something that's a plague on our people. Absolutely.
RH: But other things I'm not so sure about. I definitely recommend reading it.
I made a couple of notes here that I just think are fun. If you read paragraph 34, Kaczynski talks about a hypothetical where a man has anything he wants just by wishing for it, and he develops serious boredom and psychological problems. He'll have a lot of fun in the beginning, but then become bored and demoralized. There's a Twilight Zone episode, episode 28, which is called "A Nice Place to Visit." It's about a bank robber who gets killed in a shootout with the police, and he goes to what he thinks is heaven. He gets everything he wants, but he gets so bored and miserable, he just wants to leave. But he can't leave, because he's in hell. And that passage, like his hypothetical, was pretty much the plot of a Twilight Zone episode.
In paragraph 48, he talks a bit about cities, density, and behavioral sink. There's a really famous paper in the 1962 edition of Scientific American by John Calhoun where he did a behavioral sink study with mice that basically confirms what Kaczynski is saying: that when you put all these people together, even when they have abundant resources, they end up being petty and fighting and have a miserable time. So these mice were in a little house and they had as much food and water as they could eat, but they ended up being miserable and didn't breed as much and neglected their kids, even though they had abundant resources. So that's an interesting parallel.
And then the other one was paragraph 63. Kaczynski talks about how advertisements make people want things, make them feel like they need things that their grandparents never even knew about, desired, or even dreamt of. And that reminded me of the famous Fight Club line about "Fuck working more to buy stuff that you don't need to impress people you don't like."
Those are just a few things that I made note of while reading through it that reminded me of something else. Neat. It was cool to see how these ideas are not always tied down only to this manifesto. You might see them in other places, and you might read the manifesto and find things that are in other places — in pop culture or in a scientific magazine that you came across.
There's a lot of value to these ideas. And it's a short read: 35,000 words. You can read it in an afternoon. I recommend it. You'll find some things that are maybe relevant to your current life. It might even make you reevaluate and change some things about your job or your surrogate activities.
Oh, yeah. There was one more, a part about noise. Ted Kaczynski hated noise.
GJ: I pray that the man never had to listen to leaf blowers.
RH: He hated noise. And he talked about how people who want to make noise bother those who don't want to hear the noise. And then they end up in a conflict that never would have happened if these machines were never invented.
And it actually reminded me of a Counter-Currents article that you wrote called "Rules for Writers." Section two is "Work Without Distractions." And you note how Kant, Goethe, and Schopenhauer went to great lengths at different points in their writings to talk about how much they hated noise. Ted Kaczynski is among them. He wrote in his manifesto that he hates these distractions and noise.
GJ: Yeah, he has probably a lot of peace and quiet in Supermax today. He's going to be 80 years old next year. He turns 79 on May 22nd.
*  *  *
Counter-Currents has extended special privileges to those who donate $120 or more per year.
First, donor comments will appear immediately instead of waiting in a moderation queue. (People who abuse this privilege will lose it.)
Second, donors will have immediate access to all Counter-Currents posts. Non-donors will find that one post a day, five posts a week will be behind a "Paywall" and will be available to the general public after 30 days.
Third, Paywall members have the ability to edit their comments. 
Fourth, Paywall members can "commission" a yearly article from Counter-Currents. Just send a question that you'd like to have discussed to

[email protected]

. (Obviously, the topics must be suitable to Counter-Currents and its broader project, as well as the interests and expertise of our writers.)
To get full access to all content behind the paywall, sign up here:
Paywall Gift Subscriptions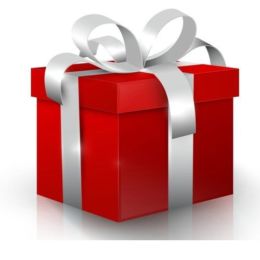 If you are already behind the paywall and want to share the benefits, Counter-Currents also offers paywall gift subscriptions. We need just five things from you:
your payment
the recipient's name
the recipient's email address
your name
your email address
To register, just fill out this form and we will walk you through the payment and registration process. There are a number of different payment options.
Enjoyed this article?
Be the first to leave a tip in the jar!