Robin Hood Kills a Robber in the Hood
Jim Goad
1,680 words
The difference between a hero and a vigilante depends on whether you love or hate the person he killed.
Around 11:30 PM on Thursday, January 6 at the Ranchito #4 Taqueria in southwest Houston, either a hero or a vigilante fired nine bullets at a masked black man who was waving around what looked like a gun and demanding that patrons hand over their wallets to him.
A website that rates zip codes by their level of per-capita violent crime gave the zip code where the shooting occurred an "F," stating that it was statistically more violent than 93% of the nation's zip codes.
Surveillance cameras caught the shooting, but since every clip I've seen has been either very short or heavily edited, I've cobbled together a four-minute video from what I could find online.
The gunman is seen entering the dingy little eatery and waving around what was later determined to be a fake gun while patrons, some terrified and crouching beneath their tables, tossed their wallets and dollars at him. According to a statement from the Houston Police Department:
Witnesses told officers the suspect entered the restaurant and pointed a pistol at patrons as he demanded their money. As the suspect collected money from patrons, one of the patrons, described as a white or Hispanic male, produced a gun of his own and shot the suspect multiple times. . . . The shooter collected the stolen money from the suspect and returned the money to other patrons. He and other patrons (victims) then fled the scene.
As with George Zimmerman, it looks like we have another "white Hispanic" killer on our hands.
The footage is blurry and, as is always the case with situations such as this, it has led to all sorts of half-assed false inferences and hasty conclusions that are useless beyond their value as a sort of Rorschach test for confirmation bias.
Several people, including the victim's mother, insist that since the would-be robber was walking toward the exit, he was leaving the restaurant and posed no further threat. But as far as I can discern from staring at the footage, he was merely making the rounds and still pointing his gun. He happened to be walking in the direction of the exit when the hero/vigilante, still seated at his booth, fired two bullets into his back, then stood up and walked toward him, rapidly firing six more shots. At that point, the robber was a crumpled heap laying face-down on the floor. He may or may not have already been dead. Then the gunman removed the "gun" from the victim and fired one more shot straight into his head at extremely close range.
The gunman hung around long enough to give back the money and wallets to the patrons who'd been robbed. Like a ghetto Robin Hood, he took from the poor and gave back to the poor. Then everyone except the restaurant's owner and employees quietly left the restaurant without notifying police. On the way out, the gunman reportedly threw the rest of his coffee on the robber's corpse.
It was that ninth shot at close range, the disrespectful coffee-flinging, and the fact that he didn't humbly wait around for the police which may place the gunman in a Texas-sized heap of trouble.
Houston's District Attorney Kim Ogg was elected in 2016 with the help of a $500,000 campaign donation by George Soros. She has been called "America's Top Gay Cop" and lives with a big-beaked female "partner" who could be Ellen Degeneres' body double.
As Houston's DA, Ogg has also overseen a department that recently allowed Eric Eugene Washington, the 30-year-old black thug with braided hair and neck tattoos who got shot to death, to be released on his own recognizance after arresting him for an incident in December where he allegedly hit his common-law wife and mother of his four-month-old son.
What's mystifying to a hardened criminal such as myself is that at the time the Houston Police Department set Washington loose for allegedly putting hands on his baby mama, he was already on parole for a 2015 incident in which he aided and abetted the robbery and murder of a 62-year-old proprietor of a Houston cell-phone store. Washington had been handed a 15-year sentence but was released in 2021 after fewer than seven years behind bars. I was under the impression that when you're on parole for a serious felony, you're not supposed to be charged with any new crimes, or it's straight back to the pokey with you. But in this case, he got popped on suspicion of assaulting his brood sow, likely in the infant's presence, and he was right back on the streets actin' a foo', wavin' a plastic gun at startled taco-eaters.
But despite Washington's premature release from prison for being an accomplice to murder and the fact that he didn't even need to post a penny of bail for allegedly striking his baby son's mother, the DA's office announced on Monday that it intends to empanel a grand jury to decide whether the 46-year-old gunman who killed Washington should face criminal charges.
Since the gunman has not yet been charged, police have not yet revealed his name. On Monday, his defense attorney, Juan Guerra, Jr., released a statement:
In fear of his life and his friend's life, my client acted to protect everyone in the restaurant. In Texas, a shooting is justified in self-defense, defense of others, and in defense of property. . . . We are confident that a Grand Jury will conclude that the shooting was justified under Texas Law. This event has been very traumatic, taking a human life is something he does not take lightly and will burden him for the rest of his life. For that reason, he wishes to remain anonymous. Due to the overwhelming coverage, we ask the media and the public to respect his privacy.
Aman Wairich, son of Hamid Wairich, the store clerk who was murdered in the 2015 robbery that sent Eric Eugene Washington to prison, says the gunman is a hero:
If the guy who stopped Eric was around ten years ago, maybe I'd still have my dad. . . . Eric was an evil criminal that took joy in harassing and robbing innocent families. The individual at the taqueria is a true hero!
His brother Sean Wairich added, "He did the right thing in stopping the robber and in protecting the community from a dangerous perpetrator."
As one might expect, Eric Eugene Washington's mother begs to differ. As you also might expect, she has a different surname than her son did. Choking back tears, Corine Goodman told a local TV station that the gunman acted more like a vigilante than a hero:
He's not the monster people picture him to be. He's kind, he's my son, he's kind, he's gentle, he never met a stranger. To know Eric is to love Eric. Um, he's a good father. Amazing brother, uncle. That's who Eric Washington is. And I know without a shadow of a doubt he would never hurt anyone. What he did, I don't condone. I don't. He knew better. He never said anything or made me think he would go this route. But he went in there to rob, which is not good. He was raised better than that. And he robbed and he was headed out that door, and that man shot him four times, and I know when you do something wrong, there's a chance you could die. I understand that, but for him to be shot four times in the back leaving, and when he falls down and he shoots him four more times? And then when you go in his pocket and get the gun and realize it's a play gun and throw it and then you shoot him in the head? And then you go back and get something and pour it on him, and then on your way out the door you kick him — that don't sit well with me. . . . I am hurt and I'm angry because of the way the situation, he just abused his body. He abused him, he was dead already, and that hurts. If you did shoot him, you stay there and you stand there and you talk to the law, you know?
I can't vouch for Eric Washington's merits as a brother or uncle. For all I know, he might have been the most tremendous black uncle with braided hair and neck tattoos in all of southwest Houston. But I've never met a good father who assaults his child's mother a month before trying to rob a taco shop.
Some say that since this is Texas, a grand jury would never in a gazillion years indict the gunman. Others say that since this is Houston, and since the victim is black and the gunman at least looks white, a vengeful lesbian Soros-appointed DA who works in tandem with a police department helmed by a shiny-bald fat black guy may know how to stack local juries with enough sexual misfits and resentful racial vultures to not only bring down an array of indictments, but also a few convictions and possibly a decade or more in the Stony Lonesome.
And since the gunman at least looks white, he should steel himself to be dragged naked through the court of public opinion. He should expect to never be seen in public again without someone wanting, or especially trying, to kill him. For the moment, he's very lucky that his name is being withheld.
Ever get the queasy feeling the people in charge want to terrify us all into never even thinking about defending ourselves? Second Amendment advocates used to say, "Better to be judged by twelve than carried by six."
But compared to being judged, harassed, spat upon, and threatened by eight billion for the rest of your life, being carried by six almost sounds like a sweet deal.

*  *  *
Counter-Currents has extended special privileges to those who donate $120 or more per year.
First, donor comments will appear immediately instead of waiting in a moderation queue. (People who abuse this privilege will lose it.)
Second, donors will have immediate access to all Counter-Currents posts. Non-donors will find that one post a day, five posts a week will be behind a "Paywall" and will be available to the general public after 30 days.
Third, Paywall members have the ability to edit their comments. 
Fourth, Paywall members can "commission" a yearly article from Counter-Currents. Just send a question that you'd like to have discussed to

[email protected]

. (Obviously, the topics must be suitable to Counter-Currents and its broader project, as well as the interests and expertise of our writers.)
To get full access to all content behind the paywall, sign up here:
Paywall Gift Subscriptions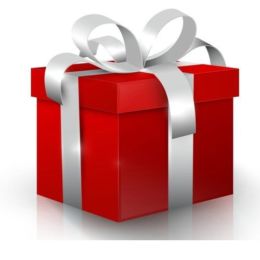 If you are already behind the paywall and want to share the benefits, Counter-Currents also offers paywall gift subscriptions. We need just five things from you:
your payment
the recipient's name
the recipient's email address
your name
your email address
To register, just fill out this form and we will walk you through the payment and registration process. There are a number of different payment options.