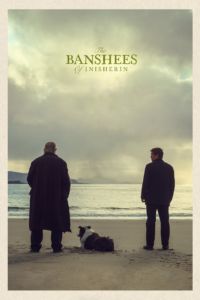 1,359 words
In Bruges (2008) was a dark, funny, sad, and violent film by Martin McDonagh using Colin Ferrell and Brenden Gleeson's talents to play two hitmen, a kind of Laurel and Hardy meet Harold Pinter. In his latest film, The Banshees of Inisherin, the two are paired again: a wise, older man and his younger, more immediate partner. But here the pairing has strains of tragedy, commenting upon existential human solitude at war with the need for society and companionship.
Set on Inisherin, an island off the coast of Ireland, in 1923, life is dull and predictable despite pops of gunfire and explosions on the Irish mainland. Civil war between the IRA and Free State forces is continuing. It's all shrugged off by the residents, especially Padraic Suilleabhain (Ferrell), an average man who enjoys being described as likable who is never without his pet donkey — and what's more likable than a man and his miniature donkey? He goes to see his best friend, Colm Doherty (Gleeson), for their usual pint at the pub — but Colm refuses to answer his door. He stares, hard and mean, brow furrowing at Padraic's knocking.
Padraic goes to the pub to wait. And wait. Colm finally appears, but is morose and uncommunicative. He grudgingly explains he doesn't want Padraic's friendship. In fact, he is annoyed by it. He has to think about deeper things: his own death, his wanting to leave something of himself to the world, his music (he's a fiddler). Padraic's dullness blocks these deeper issues. He tells him to go away.
Padraic won't. How can he abandon his friend? With his open expression and Colm's hard, flinty stare that could crack a boulder, they seem less Laurel and Hardy than King Lear telling his fool to get lost. But of course Lear and the Fool were an indispensable pair. If one leaves, then the cosmos shatters. Padraic's concern becomes frantic. He's likable, isn't he? What's wrong with Colm?
Between these two comes Siobhain (Kerry Condon), Padraic's sister, a reader who is restless and dissatisfied with life on the island. She and her brother sleep in the same room, and Siobhain is a valuable bridge to the village for Padraic, from her nagging to keep the bloody donkey out of the house to befriending Mrs. McCormick (Sheila Fitton), who seems less a frail creature than a kind of spiritual nemesis Padraic is uneasy around. She is wrapped in a cloak, stark as a pillar, and prophesies death will come to the island. No wonder Pedraic avoids her.
A lesser spirit in the village is Dominic, a simple lad who gets thumped on by his father, the town constable.
The humor and biting wit McDonagh has shown in his other films is apparent here as Padraic is frantic to be with Colm. He pouts, then tries to befriend Dominic, but it's a disaster; if Padraic is dull for Colm, Dominic is loutish and stupid for Padraic. He has to get back to Colm, annoyed in seeing his old friend now playing and teaching other fiddlers and singers. It's a world that Padraic can't nor will belong to. He just wants that shared pint, even buying a spare pint in the pub, placing it next to his, knowing and hoping that Colm will walk in, drink up, and all will be as it was.
But something rumbles and thunders inside Colm that Padraic and the rest of the island can't deal with, and even Colm can't define it as he glares or writes the beginning of a tune he wants to create, called "The Banshees of Inisherin."
Finally, Colm grows furious because of Padraic's pestering, and after one of the film's comic dialogues between the two, Colm holds up a pair of shears and threatens to cut off his own fingers if Padraic won't leave him alone. When a stunned Padraic pleads for an explanation, Colm's index finger gets snipped off.
The story deepens into a study of determination and obsession. Colm's need to lose himself in his calling clashes with Padraic's incomprehension. His simple, open mind rebels at what caused the situation, and he's too shocked to let it go. Neither men can let it go, whatever "it" is.
The story is considered sad and depressing, but the raw power of human will can be incomprehensible and tragic. It's no accident that some critics have said that Colm's determination becomes Shakespearean as it heads toward a ghastly conclusion.
I thought Colm's shunning of Pedraic had some justification. There are certainly many people I'd rather do without, but I feel the need to be civil and to be part of society. Colm's inner world cuts this off.
His music is a rigid determinant, and it's interesting that we never hear the finished fiddle tune. Finally, when Colm only has one stump of a hand left, one has to ask if it is worth the price to be removed from a simple, perhaps annoying Pedraic at the price of destroying one's music.
If Colm's main concern is fame, to see something of himself live on after his death, a wag might assume it won't be his music but his mutilation: forever the one-handed man of Inisherin. But we often don't get the fame we want, because our souls are too fierce and single-minded to seek wholeness. MacDonach's main theme is human obsession in pursuit of an inner, altruistic need, both here and in In Bruges, as well as in his Three Billboards in Elbing, Missouri (2017), where Frances McDormand plays Mildred Hayes, a woman fanatically obsessed with finding the man who killed her daughter, pursuing the local police like a fury demanding action.
In The Banshees of Inisherin, an element of simple human stubbornness is translated into the Celtic struggle. In 1923 a new, independent Ireland is free from centuries of English domination, but the first thing these free Irish end up doing is to start killing each other. Colm and Pedraic seem a parody of this unstoppable war between people and society.
A subplot about Siobhan's need to escape this world is well-done and provides strong undercurrent to the men's conflict. Her leaving the island in fact isolates Pedraic further, leading him to the final, tragic conflict with Colm.
There finally seems to be a turning away from the cold break Colm made with Pedraic. The Constable, whom Colm seems to befriend given that they share music, keeps bullying Dominic. When he brutalizes Pedraic, Colm knocks him down with one punch. And despite Pedraic's dullness, Colm defends him. He is a Lear who stands up for his fool.
But then the story centers on the two pets the men keep: Pedraic's donkey and Colm's dog. Both men need animals who provide their need for society; a silent, untrusting affection. Yet, Colm's mutilation inadvertently leads to a new horror that chills and then angers Pedraic, sending him into a new, cold rage that cannot be bridged.
McDonach implies in this film, as in his others, that men will lapse into violence caused by pointless obsessions that turn malevolent. Even honest justice begets destruction, as In Bruges, where Ferrell's character inadvertently kills a child while doing his job, and his boss, Harry Waters (Ralph Fiennes), demands that he be killed out of a sense of moral equivalence. Much as in that film, Colm's tortured inner struggle unleashes a rage in Pedraic that seems foretold, especially by Mrs. McCormick and Siobhain. Siobhain finally flees Inisherin rather than see its conclusion. Mrs. McCormick can't leave; she is a spirit of the island, silently watching amidst the stark landscape, almost a true banshee towering over the ones Colm tries to create in his tune.
It is a bleak, sturdy film, powerful and cathartic. Unhappy? When I read a work, I ask not that it ends happily or unhappily, but that it ends honestly. Here, McDonach has created a brilliant, finely-crafted, and somber honesty.
On a final note, I'm excited by recent films such as this one, Bardo, and Tarr. These are three studies of the human character filmed with richness, depth, ambiguity, and masterful uses of setting, dialogue, and thought.
Take that, Marvel movies.
*  *  *
Counter-Currents has extended special privileges to those who donate $120 or more per year.
First, donor comments will appear immediately instead of waiting in a moderation queue. (People who abuse this privilege will lose it.)
Second, donors will have immediate access to all Counter-Currents posts. Non-donors will find that one post a day, five posts a week will be behind a "Paywall" and will be available to the general public after 30 days.
Third, Paywall members have the ability to edit their comments. 
Fourth, Paywall members can "commission" a yearly article from Counter-Currents. Just send a question that you'd like to have discussed to

[email protected]

. (Obviously, the topics must be suitable to Counter-Currents and its broader project, as well as the interests and expertise of our writers.)
To get full access to all content behind the paywall, sign up here:
Paywall Gift Subscriptions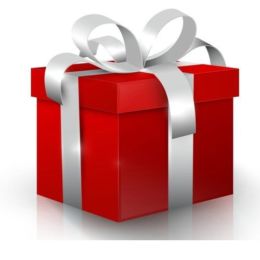 If you are already behind the paywall and want to share the benefits, Counter-Currents also offers paywall gift subscriptions. We need just five things from you:
your payment
the recipient's name
the recipient's email address
your name
your email address
To register, just fill out this form and we will walk you through the payment and registration process. There are a number of different payment options.
Enjoyed this article?
Be the first to leave a tip in the jar!