3.279 slov
English original here
Kdo chce plně porozumět významu letošního festivalu Asgardsrei, musí plně pochopit dopad scény Blazebirth Hall a zejména jejího nejplodnějšího umělce Kaldrada na NSBM (nacionálně socialistický black metal) i na sound východoevropského black metalu jako takový.
Nikdy jsem se s Kaldradem nesetkal, ani neviděl žádné z jeho nemnoha živých vystoupení. Jeho hudba přesto byla podstatnou součástí mého života. Soundtrackem k mému životu poslední dvě desetiletí by určitě byla dvě kompilační NSBM alba: série Night and the Fog (I-III) a kompilace Hammerkrieg (obě byly v posledních letech zakázány na e-Bay i na Discogs). Druhé jmenované album se mi opravdu líbilo, jelikož se jedná o kompilaci mnoha kapel Blazebirth Hall.
"Blazebirth Hall" (BBH) označuje různé kapely, projekty a uměleckou tvorbu malé skupinky black metalových hudebníků z Ruska, zejména Ulva Gegnera Irminssona a Kaldrada, spolu s některými hostujícími hudebníky (kteří jim obvykle hráli na bicí). Tito dva muzikanti přijali atmosférický sound raných Burzum a posunuli aranžmá o několik kroků dál co se skládání písní, produkce nahrávek i lyriky (začlenili tak např. do typických témat žánru – tj. přírody, zimy, pohanství atp. nacionalistická témata) týče. Písně byly delší, produkce syrovější a jednotlivé kytarové riffy bzučivější, texty i ikonografie více "politicky nekorektní".
Ulv Gegner se proslavil díky svým dvěma hlavním projektům Raven Dark a Vargleide. Bohužel tyto projekty vydaly jen několik málo demo nahrávek, než Ulv v roce 2005 zemřel. I když se jednalo o kvalitní produkci, nebyla tak známá jako Kaldradovy projekty: Forest, Branikald a Nitberg (Ulv Gegner v nich někdy hostoval).
Kaldrad vydal více nahrávek a byl znám jak svým operním vokálem, tak jedinečným skladatelským umem i přimícháváním zvuku RAC (Rock Against Communism) do svých  pozdějších alb a projektů (zejména do alba In Flame of Glory od Forest, do Triumph of Will od Branikaldu i všech alb od Vandalu, což byl Kaldradův RAC/thrash metalový projekt). Ač kapela nepatřila pod křídla Blazebirth Hall, tak se Kaldrad podílel i na chodu skupiny Temnozor, pohanské metalové kapely čerpající inspiraci z Kaldradových vlastních projektů BBH.
Kaldrad bohužel zemřel při tragické autonehodě v dubnu 2019. Mnoho kapel, umělců a fanoušků okamžitě dalo na webu najevo svůj obdiv ke Kaldradovi a jeho projektům BBH. Kapela M8l8th, organizátor i vystupující na všech festivalech Asgardsrei, okamžitě zřídila pro Kaldradovu rodinu charitativní fond a vyhlásila, že letošní Asgardsrei bude věnován nejen Kaldradovu duchu, ale na počest Kaldrada také zahrají některé jeho písně skrze svůj vedlejší projekt A-kvlt.
Díky těmto zprávám a zpoždění v aktualizaci programu festivalu a také opožděnému prodeji online vstupenek se o letošní sestavě kapel šířilo mnoho zvěstí. Na začátku bylo naznačeno, že jako headlineři jsou rezervované v black metalovém žánru jisté dobře známé kapely. Později bylo však uvedeno, že tyto kapely ustoupily politickému a sociálnímu nátlaku (ze strany svých nahrávacích společností). V polovině října se však objevil finální playlist a jako dlouholetý fanoušek žánru jsem byl překvapen i potěšen. Konečná sestava byla tedy následující:
Sobota:
BBH/ Kaldrad tribute
A-kvlt
Evil
Kroda
Seigneur Voland
Sielunvihollinen
Svarga
Selbstmord
Neděle:
Wodulf
Stutthof
Goatmoon
Baise Ma Hache
M8l8th
Frangar
Před loňským festivalem uvedla dva dny plné hudby páteční konference Pact of Steel, následovaná exkluzivním akustickým setem Peste Noire. Letos šlo "jen" o víkendové dva dny plné hudby – plus MMA turnaj v pátek večer. Nezúčastnil jsem se události MMA, ale lidé, kteří tam byli, si to podle svých slov velice užili.
V pátek večer proběhla menší konference a stejně jako před rokem na ní měl přednášet Hendrik Möbus. Záhy jsme se ale dozvěděli, že byl zadržen na německé hranici bezpečnostními silami a nebyl mu povolen vstup na Ukrajinu. Bylo také ohlášeno, že ruské skupině Black Death byl odepřen odlet z ruského letiště do Kyjeva. Stejně tak bylo údajně znemožněno vycestovat na festival i jednomu z kytaristů z řecké skupiny Stutthof. Nebylo známo mnoho podrobností, ale tyto nenadálé a překvapivé incidenty pomohly mnoha lidem uvědomit si, že kdokoli z nás může být konfrontován a vyslýchán na letišti nebo na hranicích a zbaven svobody cestovat.
První den: sobota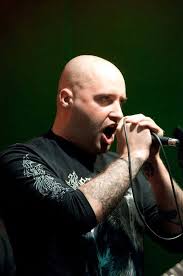 Stejně jako v loňském roce se i letošní festival konal v kyjevském klubu Bingo. Pořád mám pocit, že tento klub je ideálním místem se správnou velikostí, polohou i atmosférou pro takový typ koncertu.
Jakmile jsem se odbavil a vešel do sálu, okamžitě jsem narazil na přátele i další lidi z loňského ročníku Asgardsrei. V mnoha ohledech se tyto koncerty hodně podobají různým nacionalistickým akcím a konferencím pořádanými po celé Evropě každý rok. Můžete sledovat projev nebo koncert online, ale nemáte z toho stejný pocit, jako když jej prožíváte osobně obklopený skupinou lidí, jako jste vy. A co je ještě důležitější, dostanete se do kontaktu s lidmi z celého světa. Jen na letošním festivalu jsem se setkal a mluvil s lidmi z Kanady, USA, Anglie, Irska, Norska, Finska, Francie, Belgie, Německa, Polska, Litvy, Itálie, Řecka a samozřejmě Ukrajiny. Stále jsem v kontaktu s lidmi, se kterými jsem se setkal na loňském festivalu a dokonce jsem si procvičil znalosti cizího jazyka komunikací s některými z nich v jejich rodném jazyce.
Poté, co jsem si se všemi popovídal a prohlédl si trička kapel a další zboží určené k prodeji, se otevřelo koncertní patro a já se nasměroval před první kapelu.
Selbstmord hráli jako první sobotní kapela. Selbstmord je polská kapela, která už od konce 90. let vydávala demo nahrávky a split alba. I když vykazuje některé obecné rysy typického zvuku polského black metalu, používá i mnoho supících riffů připomínajících death metalové kapely. Mnoho lidí, s nimiž jsem hovořil, bylo zvědavých, jaký bude jejich výkon, protože se objevily online záběry Necra, zpěváka a kytaristy Selbstmord, jak začátkem tohoto roku vokálně hostoval na koncertu Dark Fury. Jeho vystoupení bylo mírně řečeno "jedinečné". Necro i zbytek Selbstmord nicméně zahráli úžasný set a naplno předvedli své hudební dovednosti i intenzitu jako tříčlenná kapela. Hráli jak staré, tak i nové písně a obecenstvo postupem času rostlo počtem i nadšením.
Další kapelou byla Svarga z Ukrajiny. Abychom mohli mluvit o Svarze, tak si nejprve musíme něco říct o Stellar Winter Records. Stellar Winter bylo ruské vydavatelství a jako jedno z prvních řádně distribuovalo v polovině nultých let 21. století všechna dema a vedlejší projekty BBH na CD po celém světě (kromě nahrávek z labelu ISO-666). V polovině nultých let dvacátého století vydavatelství Stellar Winter zároveň vydávalo i alba začínajících umělců jako M8l8th, Kroda a Svarga. Zatímco některé ze skupin byly stále známější a populárnější, jiné zůstávaly téměř neznámé.
Opravdu se mi líbila obě alba vydaná Svargou u Stellar Winter Records a nedávno jsem ocenil i jejich poslední nahrávku Spirit of the Land. Svarga má zvuk podobný ostatním ukrajinským black metalovým kapelám a naživo jsem je viděl vůbec poprvé. Hráli převážně písně z jejich nového alba, míchali melodii s větší živelnou agresivitou, což se mi moc líbilo. Odehráli také předělávku od Temnozor "Vranakrika" jako poctu Kaldradovi. Dav ji určitě kvitoval s povděkem. Odvedli skvělou show se skvělým zvukem i vystoupením na jevišti. Už se těším, až je znovu uvidím koncertovat.
Sielunvihollinen existují jen několik let, ale již mají působivý katalog žádaných alb a demo nahrávek. Tato finská kapela zpívá většinu svých textů ve finštině. Mají velice unikátní a melodický přístup k riffům a skládání písní. Každá píseň obsahuje kytarové riffy a melodie, které vám na určitou dobu uvíznou v hlavě. Naživo jsem je viděl podruhé. Na obou vystoupeních předvedli energický a zábavný výkon. Dokonce se jim povedlo přimět lidi sborově zpívat ve finštině jednu z jejich nejoblíbenějších písní: "Tämä Kansa, Tämä Maa" (Tito lidé, tato země).
Seigneur Voland jsou podle mého názoru nejlepším příkladem zvuku francouzského NSBM. Jejich skladba písní, kytarové riffy a vokály činí každou skladbu působivou a nezapomenutelnou. I když v polovině nultých let 21. století objeli jen hrstku koncertů, mnoho fanoušků překvapili tím, že letos zahráli na finském Steelfestu. Přestože se mi jejich výkon velmi líbil, mnoho fanoušků kritizovalo volbu dát jim prostor na venkovní scéně za denního světla. Na Asgardrei letos zahráli podobný set a podali další silný výkon. Mnohokrát jsem slyšel diváky zpívat spolu s kytarovými riffy a dokonce i ne-francouzští mluvčí dokázali křičet mluvené části jejich klasických písní, hlavně "Sur Les Ruines et Le Cendres de Sion".
Kroda sotva potřebuje sáhodlouhé představení, protože se za poslední desetiletí stala jednou z nejpopulárnějších a nejznámějších ukrajinských black metalových kapel. Jejich dlouhé kompozice písní mísících ukrajinské lidové prvky s různými styly black metalu jim přinesly velkou fanouškovskou základnu po celém světě. Zahráli velmi dlouhý, ale podmanivý set s mnoha delšími písněmi z posledních tří alb. Ať už grafické či video pozadí se perfektně hodily ke každé jejich písni. Často zobrazovaly záběry vánic, zasněžených hor a nekonečných zimních lesů. Po přehrání videa z jejich předchozího jevištního rituálu zahráli dokonce i několik přídavků. V poctě Kaldradovi Kroda uzavřela set slavnou cover verzí od Branikaldu "Stormride". Znám lidi, kteří nemají rádi black metal a přišli na festival hlavně pro jeho společenský rozměr. Tito lidé mi řekli, že vystoupení Krody na ně udělalo dojem a jejich hudbu si užívali.
Brazilská kapela Evil je pro mě black metalovou institucí. Dema nahrávali už od poloviny 90. let a udělali i mnoho split alb, dokonce spolupracovali i s mnoha legendárními skupinami black metalového undergroundu. Mým prvním kontaktem s Evil bylo jejich split album s Moonblood s jednoduchým názvem "F**k Peace, We're at War". Okamžitě mě přitáhl jejich jedinečný a znepokojivý zvuk.
I letos Evil hráli na Steelfestu, ukázalo se ale, že jejich vystoupení na Asgardsrei bude jejich posledním koncertem. Říci, že odešli v plné parádě, by však jejich výkonu nedělalo dostatečnou službu. Zahráli všechny své klasické hity a po každé písni se jim dostalo dlouhého potlesku a jásotu. Jako tříčlenná kapela měli skvělý zvuk na živo a skvělé vystoupení. Byla pro mě čest být svědkem jejich posledního vystoupení na pódiu a doufám, že v blízké budoucnosti vydají z tohoto představení "živák".
Následovala kombinace kapely A-kvlt a pocty Kaldradovi/Blazebirth Hall. A-kvlt je vedlejším projektem některých členů M8l8th a nevystupovali veřejně příliš často, lidé proto s napětím očekávali, jaké jejich vystoupení bude. Okamžitě bylo jasné, že všichni členové A-Kvlt jsou extrémně talentovaní hudebníci, zejména bubeník, který na konci jejich setu předvedl složité bubnové sólo. A-kvlt lze nazvat technickou, zběsilejší a intenzivnější verzi M8l8th. Odehráli fascinující set i diváky oblíbenou píseň "My Odal" a také hodně dlouhou novou skladbu, také dobře přijatou. Na konci jejich setu jevištní technici rychle nastavili další mikrofony pro hostující zpěváky, aby se připojili k A-kvlt při hraní holdu Kaldradovi.
První tři písně pocty byly od Forest, jednoho z hlavních Kaldradových projektů. Mezi hostujícími hudebníky zazpíval i zpěvák/kytarista Warlord z Evil. Obecenstvo bylo nadšené, protože tyto tři písně patřily k nejpopulárnějším a nejznámějším písním ze všech BBH kapel. Často je také nahrávaly i jiné kapely jako covery. Další dvě písně pocházely z projektu Vandal. Tento Kaldradův projekt integroval různé styly stojící mimo black metal. U těchto dvou písní odzpíval většinu vokálů zpěvák Sokyra Peruna Arseniy Bilodub. Tyto dvě písně byly pomalejší a mnozí z přítomných tleskali rukama a zpívali refrény. Poslední písní byla "Death and Glory", napsaná v rámci Kaldradova projektu Nitberg, skvělá volba pro zakončení setu. Epická píseň skutečně ukazuje Kaldradovu velikost coby umělce i jeho vliv na celý žánr. Když jsem se rozhlédl na konci písně, bylo úžasné vidět, jak všichni tleskají a zpívají hlavní refrén.
Seznam písní této pocty byl následující:
Forest: "Einherjers Reich"
Forest: "темню над землёй"
Forest: "The Fatelancer"
Vandal: "In the Fires of War for Power"
Vandal: "Valhalla"
Nitberg: "Death and Glory"
První noc jsme zakončili někdy po jedné hodině ranní. Zatímco loni byl pro mnoho lidí problém najít po skončení koncertu taxi, letos byli už připraveni a objednali si taxíky předem nebo prostřednictvím aplikace pro sdílení jízd. Šel jsem do hotelového baru a našel tam spoustu lidí z koncertu. Lidé se tu setkávali a bavili se o svých oblíbených vystoupeních té noci a o kapelách, na které se nejvíce těšili následující den.
Den druhý: neděle
Druhý den začal koncert odpoledne a mnohem později, než bylo původně naplánováno nejspíše kvůli tomu, že první kapele Black Death bylo znemožněno dorazit na koncert. Proto první nedělní kapelou byla italská skupina Frangar. Frangar zde hráli minulý rok a byli pro mě rozhodně jedním z vrcholů festivalu, protože jejich živé vystoupení bylo energické a zábavné, stejně jako jejich hudba. Frangar hrají black metal se směsicí RAC a italskými texty. V loňském roce přinesli a používali na pódiu poplašnou sirénu a zpěvák užíval pro některé písně staromódní mikrofon, což ještě více podtrhlo estetickou atmosféru válečných videozáznamů, promítaných na velkou obrazovku za pódiem. V loňském roce uzavřeli svůj set tím, že na pódium pozvali své italské příznivce, aby zpívali "Avanti Ragazzi di Buda".
Když se zvedla opona, stáli zde Frangar se dvěma skupinami italských krajanů a zpívali starou italskou vojenskou píseň, podbarvenou zvuky dělostřelectva a bomb na pozadí. Poté zahájili set a lidé se rychle "rozehřáli". Zahráli mnoho ze svých populárních písní, včetně "Fare Quadrato" a také některé nové písně, skvěle přijaté. Varovná siréna byla po celou dobu přítomna na jevišti a několikrát ji použili mezi různými písněmi. Na konci setu přišly na jeviště tytéž dvě skupiny italských fanoušků, aby zazpívaly interpretaci písně "Come Il Vento" od italské RAC skupiny Intolleranza. Během této písně celé patro lidí zpívalo spolu s kapelou, povzbuzovalo a zdravilo.
Na Asgardsrei si okamžitě uvědomíte, jak populární je kapela M8l8th a to z dobrého důvodu. Zatímco minulý rok se set M8l8th soustředil na jejich nedávno vydané album Reconquista, letos uvedli na svém webu, že zahrají své debutové album By the Wing of Black v plném rozsahu. Toto album bylo vydáno v roce 2004 u Stellar Winter Records a je známé pro své plynulé míchání syrového, ale melodického black metalu s vysoce postavenými vokály, které působí až téměř hysterickým dojmem. Album je také technicky složité, takže jsem byl zvědavý, jak bude znít na živo.
M8l8th jako vždy podali neuvěřitelný výkon, a své debutové album odehráli s bezchybnou dovedností a precizností. Diváci při vystoupení M8l8th úplně blázní a není divu, že také letos vytvořili největší mosh pit. Když hráli píseň "Scum", také ze svého debutového alba, mosh pit se téměř zdvojnásobil a pohltil i lidi poblíž jeviště. Po dohrání svého debutového alba zakončili svými nejoblíbenějšími písněmi, včetně "Tears of Autumn" a "My Native Land". bez M8l8th by to nebyl Asgardsrei a už se moc těším, až je znovu uvidím.
Baise Ma Hache je francouzská black metalová skupina. Hrají již delší dobu, ale během zhruba posledních dvou let si na internetu získali spoustu fanoušků. Znal jsem je podle jména, ale nikdy jsem neslyšel jejich hudbu, dokud jsem je neviděl hrát na loňském festivalu Asgardsrei. Docela mě ohromily jejich muzikantství a styl. Zněli jako mix Peste Noire a Absurdu, ale se svou vlastní identitou.
Vypadalo to, že jejich letošní výkon byl ještě intenzivnější a cílevědomější. Hráli sice podobný setlist, ale písně tentokrát zněly agresivněji. Stejně jako v loňském roce zpívali také německou vojenskou píseň "Wir Sind Des Geyers Schwarzer Haufen", ale s francouzským textem, mnoho lidí tak mohlo zpívat s nimi. Fungovalo to i jako úvod k písni "F.E.R.T.", která byla u lidí jasným favoritem. Celkově vzato šlo o další skvělou show.
V NSBM žánru jsou patrně nejoblíbenější formací Goatmoon. Blackgoat Desecrator, hlavní postava za Goatmoon, vytvořil hodně přístupný a chytlavý sound. Blackgoat Desecrator zároveň píše kvalitní a nezapomenutelné písně. Ještě důležitější ale je, že zůstal věrný sám sobě i své umělecké vizi bez kompromisů či omluv. Goatmoon na loňském festivalu zahráli úžasný setlist a ani tento rok tomu nebylo jinak.
Loňský setlist byl zaměřený hlavně na písně z jejich posledního alba "Stella Polaris", letos pak Goatmoon hráli řadu starších i novějších skladeb a písně, které nehrají naživo příliš často. Přirozeně by to nebyl koncert Goatmoon bez klasik jako "Black Metal Winter", "Alone", "Storming Through White Light" a "Voitto Tai Valhalla". Každý na koncertě tyto skladby zná a je opravdu úžasný pohled nat to, jak všichni sborově křičí "Kunnia, Armageddon". Všichni hrající hudebníci Goatmoon jsou nesmírně talentovaní. Hrají se spoustou energie a Blackgoat dostanou vždy dav do vytržení. Kdyby vystupovali na každém příštím Asgardsrei, bych pokaždé nadšený.
Stutthof je řecká black metalová skupina a ještě nikdy nehrála naživo, takže letošní Asgardsrei byl jejich první živou show vůbec. Mají atmosferičtější zvuk, který doplňují svými okultními texty a obrazy. Jelikož jejich kytarista nemohl vycestovat na festival, jejich zpěvák se prý musel naučit hrát rytmické kytarové party za necelý den a to ještě musel zpívat. Řekněme, že mnoho lidí bylo hodně zvědavých, jaký bude jejich výkon.
Když se zvedla opona a světla pohasla, pódium pohltil závan mlhy. Z ní se vynořila trojčlenná kapela, obklopená svíčkami a praporci s esoterickou ikonografií. Dokonce i bez baskytaristy byl zvuk komplexní a děsivý v dobrém slova smyslu. Hráli písně z obou svých plnohodnotných alb: Towards Thy Astral Path a And Cosmos From Ashes to Dust. Slyšel jsem tato alba, už když poprvé vyšla, ale i tak jsem byl opravdu ohromen tím, jak dobře zněla naživo. Vidět jejich živé vystoupení bylo jako stát se svědkem okultního rituálu. Doufám, že v budoucnu budou znovu hrát naživo.
Poslední kapelou večera byli Wodulf, vedlejší projekt členů řecké NSBM skupiny Der Stürmer. Der Stürmer odehráli dříve již různé koncerty, ale Wodulf v poslední době hrál jen několikrát. Poslouchal jsem je od jejich dema Wargus Esto z roku 2003 a také se mi velmi líbilo jejich následné album From Corpsegates. Takže jsem byl přirozeně nadšený, že je konečně uvidím naživo. Než Wodulf začali hrát svůj set, bylo už kolem půlnoci a mnoho lidí místo konání koncertu opustilo. To však umožnilo nejvěrnějším fanouškům dostat se více k jevišti.
Wodulf tvoří jen tři lidé: Jarl von Hagall zpívá, Hjarulv Henker hraje na kytary a to vše podporují rotující bubeníci. Lidé u pódia byli nadšení od samého začátku setu Wodulf. Při druhé písni však vyvstaly technické problémy, když z reproduktorů Hjarulvovy kytary stále vycházel příliš vysoký zvuk a zpětná vazba. Pokračovali sice v hraní a reproduktory mezi jednotlivými písněmi kontrolovali, syčivý zvuk nezmizel. Nakonec museli uprostřed setu vyměnit hlavu kytary i reproduktor.
Jarl von Hagall však mezitím skvěle pracoval s publikem: povzbuzoval lidi, aby křičeli a mávali pěstmi. I když někteří lidé koncertní sál opustili, velká část publika zůstala poblíž pódia, aby ukázala svou podporu. Zařízení bylo nakonec vyměněno a Wodulf pokračovali ve svém setu. Hráli písničky ze svého dema i celovečerního alba a vzhledem k okolnostem podali skvělý výkon. Ze všech kapel jsem si Wodulf ve skutečnosti užil nejvíce a během jejich setu se nejvíce bavil. Při jejich vystoupení totiž panovala opravdová "undergroundová" atmosféra a stejný pocit z toho měla i spousta dalších lidí.
Závěr
Asgardsrei je něco, co prostě musíte zažít. Jedná se o kombinaci hudby, na které jsem vyrůstal a setkání stejně smýšlejícími lidmi z celého světa s podobnými zájmy i názory. Pokud byste mi před deseti lety řekli, že na jednom festivalu někde ve východní Evropě uvidím všechny své oblíbené kapely, nevěřil bych vám. I když jsem si loňský festival užil, ten letošní mi z důvodů, které je trochu obtížné vysvětlit, přišel ještě lepší a uspokojivější. Snad byli hlavním důvodem přátelé, na opětovné setkání s nimiž jsem se těšil. Možná letošní sestava nabídla spoustu raritních a obskurních kapel, u kterých jsem si nikdy nemyslel, že je uvidím naživo.
Nejlepším vysvětlením se mi však jeví být význam zasvěcení letošního festivalu Kaldradovi a scéně Blazebirth Hall. Spousta letošních kapel jasně čerpala inspiraci z Kaldrada a z jeho různých projektů. Bylo úžasné vidět kapely a fanoušky z celého světa, jak se shromáždily k poctě Kaldradovi a ve vzpomínce skrze jeho hudbu a životní dílo.
Chtěl bych poděkovat všem organizátorům, zaměstnancům i kapelám za uspořádání tak úžasného festivalu. Chtěl bych také poděkovat všem lidem a přátelům, které jsem na posledních dvou ročnících potkal. Těším se, až vás příští rok znovu všechny uvidím na Asgardsrei, kde – a tím jsem si jistý – bude i Kaldrad: jak duchem, tak i odrazem plamenu své slavné pověsti.
This translation originally appeared at Delian Diver.
* * *
Like all journals of dissident ideas, Counter-Currents depends on the support of readers like you. Help us compete with the censors of the Left and the violent accelerationists of the Right with a donation today. (The easiest way to help is with an e-check donation. All you need is your checkbook.)
For other ways to donate, click here.
Enjoyed this article?
Be the first to leave a tip in the jar!