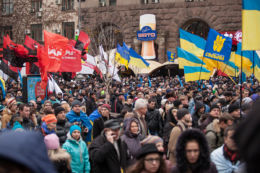 2,176 slov
English original here
Poznámka autora: Těmito slovy jsem otevíral debatu (která je ovšem alespoň prozatím skryta za "paywallem" – pozn. DP) na téma "Západní nacionalisté by měli v současné válce podporovat Ukrajinu proti Rusku". Hájil jsem tuto pozici, dr. E. M. Jones opačnou. Rád bych poděkoval Fróði Midjordovi a jeho Guide to Kulchur, organizátorům této debaty.
Západní nacionalisté by měli v současné válce podporovat Ukrajinu proti Rusku. Měli bychom rozlišovat dvě základní podoby této podpory: morální a materiální.
Argument pro morální podporu je vcelku prostý.
Coby nacionalista podporuji světový řád suverénních národních států. Suverénní státy se nemusejí zodpovídat ostatním zemím, což je ostatně definice suverenity. V ideálním případě se zodpovídají výhradně svému vlastnímu lidu. Suverénní země mají právo neshodovat se svými sousedy. Suverénní země mají právo volit si své přátele i nepřátele. Rusko by vojenskou agresí rádo upřelo Ukrajině právo přiklonit se k Evropě a Americe. To pro nacionalisty představuje překročení morální hranice. Z pohledu obyčejného nacionalismu se Ukrajina coby suverénní země chovala zcela v právu a Rusko tato práva porušuje. Proto by nacionalisté ze všech zemí světa měli v této válce podpořit Ukrajinu, nikoliv Rusko.
Jelikož ale nejsem "pouze" nacionalista, ale etnonacionalista, jsem přesvědčen, že nejlepší národní státy jsou ty etnicky stejnorodé, protože soužití více národností v rámci jednoho státního útvaru nevyhnutelně vede ke konfliktům. Platí to dokonce i pro skupiny velmi kulturně i geneticky podobné, jako třeba Ukrajince a Rusy. Tak například někteří Rusové žijící v ukrajinském státě tvrdí, že jsou utiskováni a nemohou být sami sebou. Jestliže ale pro Rusy není dobré žít pod ukrajinskou vládou, musí být právě tak špatné, aby pod ruskou vládou žili Ukrajinci. Je-li pro Ukrajince lepší, aby si ve své domovině vládli sami, pak je ruská invaze na Ukrajině očividně špatná. Proto by etnonacionalisté měli v této válce podpořit Ukrajinu, nikoliv Rusko.
Podobně jako drtivá většina moderních států není ani Ukrajina etnicky stejnorodá. Přestože její obyvatelstvo je z drtivé většiny etnicky ukrajinské, je rozděleno na Ukrajince mluvící ukrajinsky a Ukrajince mluvící rusky. Na východě země pak žije ruská menšina, v západních oblastech maďarská, na jihu země pak Bulhaři či Řekové, plus další méně početné menšiny.
Oficiálním jazykem Ukrajiny je ukrajinština a země od příslušníků jazykových menšinových skupin vyžaduje, aby se jejich děti ve škole učily ukrajinštinu, tak aby mohly komunikovat se svými spoluobčany a podílet se na občanském životě země. Ukrajina jim mluvit mateřštinou nezakazuje, podobné zákazy mají v zemi hořkou pachuť kvůli vzpomínkám na carskou i bolševickou éru, kdy státní moc užívání ukrajinštiny potlačovala. I proto dnes ostatně tolik Ukrajinců hovoří rusky jako svým rodným jazykem.
Přestože Rusové nejsou jedinou menšinou v zemi, jedině oni požadují pro svůj jazyk stejné oficiální postavení, jaké má ukrajinština. Pro obyčejného Ukrajince je to nehoráznost. Bělošští Američané by se mohli cítit podobně, kdyby se přespříliš sebevědomé menšiny dožadovaly oficiálního zrovnoprávnění španělštiny nebo černošského dialektu s angličtinou.
Není v ničem přehnané vyžadovat po ukrajinských občanech, aby se ve školách učili ukrajinsky, a těžko to lze nazvat útlakem. Pokud se etničtí Rusové cítí utlačováni, nelze než to připsat na vrub jejich nemístně přebujelému pocitu nároku. Nelibě nesou, že jejich lidé už neurčují osud Ukrajiny a že vláda už nepoklonkuje cizím menšinám. (Alespoň ne té ruské. Stejně jako v Rusku a zbytku bělošského světa, tvoří Židé i zde cizí menšinu požívající nesmírných výsad. Ani oni však nejsou tak arogantní, aby vyžadovali postavení hebrejštiny naroveň ukrajinštině.)
To že Ukrajinci odmítají plnit přehnané ruské nároky, nemůže podle žádného rozumného měřítka znamenat skutečný útisk. A jestliže se menšiny na Ukrajině přesto cítí utiskovány, většina z nich má "v záloze" domovinu, kde se její jazyk těší výsadnímu postavení: Rusové Rusko, Maďaři Maďarsko a tak dále. Většina ukrajinských Rusů v zemi zůstává – necítí se nijak utlačováni, zapustili kořeny tam, kde se narodili, a také nechtějí žít pod moskevskou vládou.
Na rozdíl od ukrajinské ruské menšiny však Ukrajinci žádnou náhradní domovinu, kam by mohli odejít, nemají. Jejich jediná vlast je toho času napadena a zčásti obsazena Ruskem. Proto jako západní nacionalista v aktuálním konfliktu bezvýhradně morálně podporuji Ukrajinu.
Neměli bychom však pominout ani možné nástrahy deklarované morální podpory Ukrajině a neztratit ze zřetele hranici mezi morální podporou a morální hysterií. Nesmíme dopustit, aby se morální podpora zvrhla v na Západě poslední dobou tak rozšířené svatouškovské "mávaní ctností" a s ním spojenou démonizaci Ruska i Putina.
Válka musí jednou skončit, čím dřív, tím líp. Nejlepší by bylo, kdyby k tomu došlo prostřednictvím dojednaného urovnání. Těžko se ale vyjednává s někým, koho jste usilovně vykreslili coby ztělesnění            zla. Dost možná Putina proto, že začal tuto válku, považujete za zlého, hloupého a hanebného. Nezbývá nám ale současně také doufat, že bude dostatečně dobrý, inteligentní a čestný, aby podepsal mírovou dohodu.
Jak se postavit k podpoře materiální? Západní nacionalisté by v této válce měli podporovat Ukrajinu i materiálně, nikoliv však bezvýhradně.
V prvé řadě je na místě, aby jednotlivci, organizace i vlády Západu poskytli peníze i další formy pomoci ukrajinským uprchlíkům. Nejtíživěji tato povinnost dopadá na bedra zemí sousedících s Ukrajinou: Polsko, Slovensko, Maďarsko, Rumunsko a Moldávii. Jde o záležitost prosté morální reciprocity. Neštěstí může poskytnout každou zemi a jednoho dne tak obyvatelé těchto zemi třeba budou muset hledat útočiště na Ukrajině.
Za druhé je zcela na místě, aby jednotlivci, organizace i vlády Západu ekonomicky sankcionovali a bojkotovali Rusko i Rusy s těsnými vazbami na tamní režim. Nikdo nemá morální povinnost obchodovat s Ruskem. Bojkoty a sankce ruský režim oslabují a vnitřně podkopávají, a tím oslabují jeho schopnost vést válku.
Na místě jsou ale také nikoliv zanedbatelná upřesnění. Je hloupé bojkotovat ruské umělce jako Anna Netrebková nebo Valerij Gergijev, nebo z nich pohrůžkami tahat politická vyjádření a odsudky. Ještě hloupější pak samozřejmě jsou nápady "stornovat" Čajkovského nebo Dostojevského. Nedojde-li na otevřenou válku, je hloupé a zločinné zabavovat aktiva ruského státu i jednotlivých Rusů, a takovéto kroky znamenají riziko eskalace. Stejně tak je ohromný morální i praktický rozdíl mezi bojkotem a blokádou – vždyť blokáda není nic menšího než válečný akt.
Zatřetí, pokud má Ukrajina přežít jako suverénní domovina ukrajinského národa, musí se ruské agresi postavit na úctyhodný a efektivní odpor. Proto je na místě, aby Západ poskytl Ukrajině vojenskou pomoc: zbraně, výcvik i zpravodajské informace.
Zachovávejme však obezřetnost. Spojené státy cestou hospodářských sankcí a vojenské pomoci dokráčely do dvojice světových válek. Třetí už dovolit nemůžeme, jelikož Rusko patří mezi jaderně vyzbrojené velmoci, což by z této války udělalo poslední světovou válku. Proto bychom měli Ukrajině poskytovat materiální pomoc v takovém rozsahu, který nevyústí v zatažení NATO a USA do otevřené války.
Rusko předložilo kvartet důvodů a ospravedlnění své invaze.
První a nejdůležitějším je Putinovo odhodlání zabránit vstupu Ukrajiny do NATO. Jelikož ale suverénní země mají právo volit si své přátele i nepřátele, je Putinova invaze k anulaci tohoto práva jednoduše špatná. Jistě, cynici a "realisté" s oblibou opakují, že šikana menších zemí je prostě modus operandi velmocí a není příliš rozumné se jim při tom stavět do cesty, protože jsou silné a my bychom tak mohli přijít k úhoně. Tentýž politický realismus však jistě musí chápat, že malé země hledají na ochranu před velmocemi spojence, což je také u kořene ukrajinských snah o přistoupení k NATO. Kážou-li realisté toleranci šikany menších zemí velmocemi, pak jistě uplatňuje podobný přístup i k touze menších zemí zajistit si spojenectví na ochranu před nimi. Jestliže vyzýváte k toleranci ruské agrese, ne však ukrajinských snad stát se součástí NATO, nejste realista, ale hlásná trouba Kremlu.
Ruská invaze není argumentem proti připojení k NATO, jako spíše proti neschopnosti si členství zajistit, vždyť Putin by si jistě útok na příslušníka NATO mnohem více rozmyslel, jelikož by při něm mohl přijít k úhoně. Pokud Putin myslel, že válkou sníží počet zemí NATO na ruských hranicích, šeredně se mýlil. Za prvé, když Rusko Ukrajinu podmaní, bude nově sousedit hned s čtveřicí členských států NATO: Polskem, Slovenskem, Maďarskem a Rumunskem. Za druhé NATO v důsledku války zažívá v Evropě nebývalou renesanci a širokou podporu do té míry, že i neutrální země jako Švédsko nebo Finsko otevřeně hovoří o připojení k alianci.
Rusko předložilo také trojici více či méně chatrných odůvodnění války: že Ukrajina utlačuje ruské obyvatelstvo na východě, že Ukrajina je iluzorní země a národ a že Ukrajina je plná "nacistů".
Chtít po Rusech, aby se ve školách učili ukrajinštinu, lze sotva označit za útisk, stejně jako odmítnutí požadavku na totožné postavení ruštiny s ukrajinštinou. Ukrajina od roku 2014 bojuje proti Ruskem podporovaným separatistům z dvojice "lidových republik" na východě: Doněcké a Luhanské. Ani to není akt svévolného útisku, jelikož Rusko tento konflikt podnítilo a kdykoliv ho mohlo ukončit. Rusko po Ukrajině požaduje, aby tyto jeho vazalské subjekty uznala. Podle mého mínění by si Ukrajina postoupením těchto území spolu s taktéž v roce 2014 Rusy obsazeným Krymem pomohla. Mohlo by to pomoci ukončit válku, z níž by Ukrajina sice vyšla územně okleštěná, ale etnicky sourodější.
Ukrajinci to však jednoznačně odmítají. Zaprvé věří, že ani postoupení území by trvalý mír nezajistilo a že by Rusové záhy prostě přišli s novými záminkami pro další vpád na Ukrajinu. Zadruhé vidí za odštěpením Doněcka a Luhansku ruku ruských tajných služeb a ozbrojených složek, nikoliv skutečný zájem nebo všelidovou vůli ruské menšiny. Řada etnických Rusů bojuje proti Ruskem vyzbrojovaným separatistům i ruským útočníkům se zbraní v ruce. Ne všichni etničtí Rusové si přejí žít pod kremelskou vládou. Přesto se však domnívám, že Ukrajině dost možná nezbyde než se těchto území vzdát. Pokud to zajistí třeba i jen dočasné přerušení válečných akcí, stojí to za to.
Tvrzení o Ukrajině coby vymyšleném národu plném "nacistů" jsou ještě mnohem zlověstnější.
Vztah Ruska k Ukrajině lze v něčem připodobnit k tomu mezi Spojenými státy a Anglií. Jedná se o samostatné, svébytné národy, které ovšem pojí řada podobností a dlouhé období společných dějin. Jestliže studujete americké dějiny dostatečně daleko do minulosti, stávají se z nich nakonec dějiny anglické. Těžko tak lze porozumět Jamestownu a Plymouthu, aniž by se člověk zabýval anglickou historií. Bez znalosti anglické reformace zůstane americké náboženství nevyhnutelně záhadou. Nelze pochopit americké právo ani systém vlády bez studia toho anglického. Totéž pak platí i o vztahu Ruska a Ukrajiny. Není tak například možné pochopit původ ruského pravoslaví a nic nevědět o kyjevském knížeti Vladimírovi. Z Ameriky i Ruska ovšem časem vyrostly samostatné země i národy.
Kdyby tak Američané jednoho dne vyhlásili, že "Anglie je smyšlená země", že její zdánlivé kulturní odlišnosti jsou ve skutečnosti jen formou falešného vědomí, že Angličané jezdí po nesprávné straně silnice Američanům naschvál a že Anglie by měla být řízena z Washingtonu, D. C., znělo by to jako blábolení šílence.
O nic větší smysl nedávají ani ruské řeči o Ukrajině coby vymyšlené zemi, což však Putinovi nebránilo se do nich pustit a milionům Rusů mu uvěřit. Jedním z pozitiv národní suverenity je fakt, že nás chrání, aby nám nevládli cizinci s šílenými nápady a představami. Nyní se však ukrajinská suverenita otřásá pod ruským útokem.
Jsou-li Ukrajinci vymyšlený národ, pak jejich jazyk, kultura i národní sebeuvědomění – a vůbec všechno, co je odlišuje od Rusů – nejsou nic víc, než to, co marxisté označují za "falešné vědomí", které ovšem lze vypudit "převýchovou", což je marxistický eufemismus pro vymývání mozků a teror. Jestliže jsou Ukrajinci skutečně vymyšleným národem, který se "ve skutečnosti nijak neliší" od Rusů, nemají žádný nárok na suverénní vlast. A tak až ve válce přijdou o svou domovinu a při následné převýchově i o své národní cítění, stanou se z těch, kteří to přežijí, jednoduše Rusové. Ukrajina i s Ukrajinci jednoduše zmizí z historických análů. To naplňuje jakoukoliv smysluplnou definici genocidy, která je zavrženíhodná.
Když Putin slibuje "denacifikaci" Ukrajiny, nemluví jen o praporu Azov ani nepředkládá oblíbený pamlsek pro ruské důchodce, pro které 2. světová válka nikdy neskončila. Nedělá to jako "trolling" západních médií. Rusové za komunismu často a s oblibou označovali své nepřátele – i celé národy – za reakcionáře, fašisty nebo nacisty. Putin tak užívá označení "nacisté" úplně stejně jako Židé na Západě: pejorativní pojmenování nacionalismu a vlastenectví ostatních národů. Jako urážku podle Putina "primitivního", tedy etnického, nacionalismu. Denacifikace Ukrajiny tudíž označuje likvidaci národního sebeuvědomění Ukrajinců, jež představuje překážku jejich podmanění a asimilaci Ruskem. "Denacifikace" Ukrajiny tak není ničím jiným než dalším eufemismem pro kulturní genocidu.
Putinovo Rusko ale přece není totéž co svého času komunistický Sovětský svaz. Některé věci se samozřejmě proměnily, ale Putin je produktem "made in USSR", bývalý agent KGB. Smutní z rozpadu Sovětského svazu, zlehčuje a brání zločiny komunismu, přistupuje ke komunistické propagandě jako k faktům a využívá komunistické metody propagandy a subverze, nemalým dílem namířeny na západní nacionalistickou a populistickou pravici. Ukrajinci, kteří ještě nezapomněli, kolik útisku, hladu a teroru jim Moskva přinesla, se tak právem obávají nejhoršího a připravují se na nejhorší.
Abychom celou věc shrnuli, západní nacionalisté by měli nabídnout Ukrajině bezvýhradnou morální podporu coby oběti vojenské agrese a terči kulturní genocidy. Podpořit bychom ji měli i materiálně – ekonomickými bojkoty a sankcemi i humanitární i vojenskou pomoci  – ovšem s jistými výhradami, kterými jsou kroky vedoucí k eskalaci a rozšíření války. Konečně by pak západní nacionalisté měli podpořit mírové dohody, jakmile bude Rusko nuceno pochopit, že nemůže svou vůli prosazovat vojenskou agresí.
Poznámka autora: Protiargumenty k Jonesově obhajobě ruské strany i podobných argumentů zaznívajících na nacionalistické pravici přinesu v samostatném článku.
This translation originally appeared at Delian Diver.
*  *  *
Counter-Currents has extended special privileges to those who donate $120 or more per year.
First, donor comments will appear immediately instead of waiting in a moderation queue. (People who abuse this privilege will lose it.)
Second, donors will have immediate access to all Counter-Currents posts. Non-donors will find that one post a day, five posts a week will be behind a "paywall" and will be available to the general public after 30 days.
To get full access to all content behind the paywall, sign up here:
Paywall Gift Subscriptions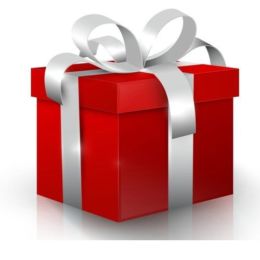 If you are already behind the paywall and want to share the benefits, Counter-Currents also offers paywall gift subscriptions. We need just five things from you:
your payment
the recipient's name
the recipient's email address
your name
your email address
To register, just fill out this form and we will walk you through the payment and registration process. There are a number of different payment options.
Enjoyed this article?
Be the first to leave a tip in the jar!