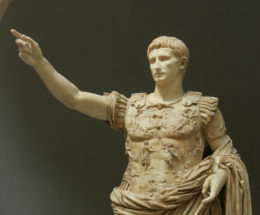 1,569 slov
English original here
Mezi novináři se dlouhá léta traduje (a dnes to často opakují bloggeři a lidé na sociálních sítích) výrok Oswalda Spenglera, že jsme se ocitli na konci civilizace. Vždyť přece napsal Zánik Západu, nebo ne? Krom toho je pro něj poslední fází civilizace caesarismus, kterým jsme prošli před mnoha desetiletími – tak se to alespoň říká – érou Dolfa & Mussa.
Samozřejmě je to celé nesmysl a málokoho asi překvapí, že se toto zkreslené vylíčení rozmohlo ve 30. a 40. letech, kdy byl Spengler ex post obsazen do role proroka národně socialistického Německa. Než se k tomu ale dostaneme, dovolte mi podoktnout, že výše nastíněnou interpretaci "caesarismu" lze snadno vyvrátit i letmým pohledem do přílohy "Historická morfologie" na konci Zániku Západu.
Kompletní relevantní tabulku "Současné politické epochy" najdete v českém vydání na stranách 60-61, klíčové je ale následující: Spenglerova "zimní" epocha, kdy je Kultura konečně plně vytěsněna Civilizací, začíná Napoleonem někdy kolem roku 1800 a pokračuje dvěma staletími imperialismu a vyhlazovacích válek. Po roce 2000 pak má nastat období caesarismu, které plné dospělosti a svého rozkladu dosahuje po roce 2200.
Podle tohoto schématu odpovídá naše caesarské období 2000-2200 éře mezi roky 100 př. n. l a 100 n. l. klasické civilizace. Západní svět po roce 2200 pak má odpovídat Římské říši po Traianovi. Civilizace dosáhla svého vrcholu a její kulturní formy jsou dovršeny, zkalcifikovaly a jejich vývoj skončil. Toto bychom nazvat skutečným koncem ději, alespoň pro naši západní, faustovskou civilizaci. K tomu nám ale ještě kus cesty zbývá
Klidně můžete nad Spenglerovými schématy mávnout rukou coby nad snůškou nesmyslů podobných astrologii nebo Kondratěvovým vlnám, než o něm ale vynesete soud, měli byste jeho harmonogram alespoň znát. Stejně tak bychom neměli zapomínat, že si Spengler při výkladu své teorie morfologie dějin vypomáhá analogiemi, jako jsou třeba jarní, letní, podzimní a zimní kulturní epocha. Když tak označuje velké kultury za organické entity, které rostou, vykvétají a uvadají, nemyslí tím, že by se doslova chovaly jako květiny. Přesto právě na tyto metafory se už dlouhá léta upíná žlučovitost jeho kritiků. 1]
Když se vrátíme k caesarismu, přijměme na moment Spenglerovu tezi, abychom se mohli zabývat tím, co vlastně znamená. Caesarismus značí konec "demokracie" a "vítězství politiky násilí nad penězi" (viz tabulka v úvodu článku). Ekonomická síla uvolňuje prostor autoritářskému modelu, který prosazuje kolektivní hodnoty zdraví a sociální spravedlnosti.
Zlomení peněžní moci a péče o národní blahobyt bylo samozřejmě tím, o co nacionalistické vlády v Evropě 20. a 30. let minulého století podle vlastních slov usilovaly – nebo to alespoň deklarovaly. Sám Spengler v Hodině rozhodnutí rozhodně odmítl spojení caesarismu s národním socialismem. Snadno ale pochopíme, že leckterým novinářům – nebo i nacistům – mohly splývat.
Velká rozhodnutí, o nich se stěstná smysl celé jedné kultury, se už nevyskytují… Všechny velké otázky politiky jsou vyřešeny, jako se nakonec vyřeší ve všech civilizacích: už se v nich nepociťují otázky jako takové; už se na ně nikdo neptá…
(…)
Stále špinavější (ve starším anglickém překladu citovaném autorkou mnohem explicitnější negroid, pozn. DP) boje o císařský titul se mohou spřádat ještě staletí ve stále primitivnějších, a proto "věčnějších" formách. Toto obyvatelstvo už nemá žádnou duši. Proto už nemůže mít žádné vlastní dějiny. Může nanejvýš získat význam objektu v dějinných cizí kultury, a je to výlučně tento cizí život, který ze sebe z hlubšího smyslu určuje tento vztah. (Zánik Západu, Díl II., První kapitola: Původ a krajina, s. 368-369, Academia 2011)
Spenglerem zde zmiňovaným "cizím životem" je samozřejmě naše vlastní kultura a civilizace, již označoval za západní nebo faustovsko-gotickou. Jakkoliv se moudří renesanční a osvícenští zákonodárci pokoušeli přesvědčit sami sebe o opaku, mezi řecko-římskou civilizací a tou naší žádná skutečná kontinuita neexistuje – jejich artefakty prostě jen schraňujeme jako cenné muzejní exponáty.
Nejasnosti kolem caesarismu i Spenglerova schématu jako takového ale nejsou výdobytkem našich časů. Podle všeho ale ještě nepanovaly ve 20. letech, kdy přemýšliví lidé četli Zánik poprvé. Ono neomylné vodítko vkusu vyšší střední třídy, časopis Time, otisknul v letech 1926 a 1928 uznalé, málem uctivé recenze obou dílů.
Jen stěží tak lze něco smysluplného dodat k obratnému shrnutí recenzenta Timeu, když si všímá, že Spengler
… analyzuje dějiny za pomoci velkolepých analogií. Civilizace podle něj vyrůstají a zanikají cyklicky, každá – podobna květině – prožívá zrod, růst, chřadnutí a smrt. Naše západní civilizace je dle Spenglerova hodnocení v úpadkovém stadiu, pro něž je typické materiální bohatnutí, ale duchovní vyčpělost. Kolaps asi během příštích tří století je neodvratný. V té době ale už další lidské společenství nevědomky začne vytvářet příští velkou civilizaci, aby započala svůj vlastní cyklus rozkvětu a uvadání. A právě zde hledejme vyvrácení obvinění z pesimismu, vznášených proti Spenglerovi prostřednějšími mysliteli. Ohledně civilizací coby organismů totiž není o nic větší pesimista než kdokoliv, kdo si uvědomuje pomíjivost veškerého organického života. 2]
Tehdy Spenglerova mezinárodní reputace nejspíš dosáhla svého zenitu. Polyhistor a popularizující filozof Spengler, obzvlášť oblíbený mezi samouky, se nevyhnutelně musel stát terčem úžeji specializovaných kritiků. Odborníci z jednotlivých oborů pod mikroskopy na kousky rozebrali jeho teze a haněli ho coby amatéra, diletanta a fušera (vždyť to byl jen učitel Gymnasia…). Anglický recenzent pro list The Spectator se v roce 1929 pustil do celého Spenglerova pojetí dějin jako "věže s příliš těžkými horními patry", domku z karet, vystavěného na nepřesných faktech a pochybných úvahách. Především jeho vykreslení caesarismu bylo napadáno jako obskurantistické myšlení v duchu zbožného přání. 3]
Když tak jen o pár let později vyšla v Time recenze na dílo Člověk a technika, pomyslné líbánky byly u konce: v ostrém obratu od postoje z roku 1936 byl Spengler označen za pesimistu, který považuje naši civilizaci za vyřízenou. Recenzent tentokrát dílo odbyl s povýšeným sarkasmem:
Jako protilék k sebevražednému zoufalství Spengler předepisuje psychologický postoj vojáka, který zahynul na svém strážním stanovišti v Pompejích. Až tedy sopka pod naší civilizací exploduje a začne se snášet žhavý popel, ti ctnostnější ze spenglerovských masožravců to přijmou v pozoru a zatímco láva kolem nich bude stoupat, budou si leštit knoflíky. 4]
Své kulminace protispenglerovské nálady dosáhly asi o deset let později. Uprostřed zuřící války otiskly Foreign Affairs pětadvacetiletou retrospektivu Zániku Západu který se nahlížen touto optikou stal dílem vrcholně zlotřilým. 1942 byl samozřejmě rokem vrcholu a zlomu ve 2. světové válce, proto lze tuto esej historika diplomacie z Georgetownu Hanse W. Wiegerta brát jako zatuchlejší a intelektuálnšjší ekvivalent (animované grotesky) Der Fuehrer's Face.
Jelikož je spenglerismus hořící plamen, který dokáže zmrzačit duše, považuji za zcela na místě ho s odstupem 25 let znovu zhodnotit – vlastně je to naší povinností. 5]
Wiegert Spenglerovo mistrovské dílo démonizuje coby protonacistickou propagandu ve stylu Karla Haushofera. Zánik je prý knihou natolik tendenční, že i když se Spengler snaží čtenáře přesvědčit, že píše o Západu (Abendland), ve skutečnosti popisuje agresivní, výbojné Německo:
To, co nazývá Západem, není Západem ve smyslu, jak jej chápeme my. Omezuje se výlučně na Německo – a dokonce ani ne celé Německou, ale pouze ty jeho součásti, jež bychom mohli označit (spíše duchovně než geograficky) za německý Sever. Anglie i Amerika, dokonce i Francie s Itálií se pak uvnitř hranic tohoto "Západu", o kterém ve svých srovnáních a materiálech píše, nenacházejí.
Osobně jsem přesvědčen, že tato lidská oblast, již Spegler označuje za faustovsko-nordicko-německou sféru a odkud čerpá faktické základy pro svou doktrínu, je tou jedinou, na niž lze spenglerovské pojetí lidského typu smysluplně uplatňovat – tedy typu, který se vzdal své svobody, aby se stal k zemi připoutaným otrokem hitlerismu. 6]
* * *
Wiegert natahuje své úvahy nad vzájemným vztahem Spenglerových předpovědí o caesarismu a Hitlerova vzestupu na několik dalších stran. Ani jednou se nezmiňuje, že Hitler do Spenglerova caesarovského rozvrhu jednoduše nezapadá. Je mu to jedno. Spengler prosazoval svou myšlenku caesarismu, kterou roznítil davy. Proto by měl nést část viny za nacismus.
Spenglerovo pojetí caesarismu předznamenalo vzestup totalitárních náboženství naší doby. Přeložil platonské postřehy o vztahu mezi tyranidou a demokracie do jazyka 20. století, Diktatura peněz využila demokracii jako svou politickou zbraň. Už na sklonku 1. světové války Spengler vyhlížel zánik tohoto věku moci peněz. Nové síly, síly caesarismu, pro něž se davy stávají pasivním objektem, vyrůstaly z půdy demokracie. Scéna byla připravena pro poslední bitvu mezi silami finanční plutokracie a ryze politickou vůlí k řádu cesarů.
Těmito caesary, vládci světa, z něhož zmizela všechna kulturní tvůrčí síla, se měli stát válkychtiví muži. Náhlé zjevení některého z nich, napsal Spengler v roce 1917, mohlo kdysi bezmocný nárůdek obratem vynést na vrchol – a jeho smrt zase uvrhnout mocnou zemi do chaosu. "Jsou pro válku, chtějí ji," dodal. "Během dvou generací nabydou právě oni vrchu." 7]
Pro Wiegerta je ovšem Hitler očividnou součástí caesarovského dramatu. Svou analýzu uzavírá předpovědí, že sám Hitler se stane obětí vojenského puče. ("Velké drama německého caesarismu: pád tyrana a jeho nahrazení vládou vojáků."8])
Wiegert zdá se měl na mysli něco na způsob nezdařeného pokusu o převrat z července 1944. O to zde ale skutečně nejde, protože jeho vytrvalé pokusy napasovat Hitlerovu situaci do spenglerovského caesarismu jsou pomýlené už od počátku.
This translation originally appeared at Delian Diver.
*  *  *
Counter-Currents has extended special privileges to those who donate $120 or more per year.
First, donor comments will appear immediately instead of waiting in a moderation queue. (People who abuse this privilege will lose it.)
Second, donors will have immediate access to all Counter-Currents posts. Non-donors will find that one post a day, five posts a week will be behind a "paywall" and will be available to the general public after 30 days.
To get full access to all content behind the paywall, sign up here:
Paywall Gift Subscriptions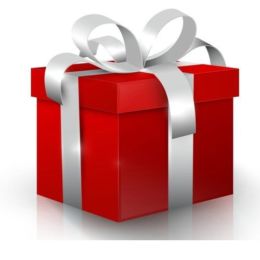 If you are already behind the paywall and want to share the benefits, Counter-Currents also offers paywall gift subscriptions. We need just five things from you:
your payment
the recipient's name
the recipient's email address
your name
your email address
To register, just fill out this form and we will walk you through the payment and registration process. There are a number of different payment options.
Poznámky
1] Viz např. recenzi C. E. M. Joada pro The Spectator, citovanou níže. I když je myslím celkem jasné, co chci, během let jsem byla sama opakovaně svědkem, jak velmi obtížné mohou pro některé lidi být spenglerovské metafory. Před mnoha lety jsem půjčila jednomu kolegovi Yockeyho Impérium ve víře, že ho osloví. Kniha se mu líbila, ale na spenglerovskou hru odmítl přistoupit s tím, že "kultura přece ve skutečnosti není živý organismus". Bylo to, jako bych mu ukázala poprvé židli, odkázala na její nohy a on namítl, že "to přece nejsou opravdové nohy, ale kusy dřeva!" Snad se všichni při setkání s něčím dříve neviděným chováme jako autisté.)
2] Time, 28. června 1926.
3] "A Top-heavy Tower", C.E.M. Joad, The Spectator, 12. ledna 1929.
4] Time, 29. února 1932.
5] Hans W. Wiegert, "Spengler Twenty-Five Years After," Foreign Affairs, říjen 1942.
6, 7, 8. Ibid.