2,332 words
English original here
Současný vývoj na Ukrajině postupuje podle stejného scénáře jako v některých dalších zemích, které byly přivedeny do "stáda" globalismu. Nepokoje v kyjevských ulicích a jinde představují další z řady "barevných revolucí", které se jako lesní požár prohnaly přes země bývalého Sovětského svazu a v posledních letech i severní Afrikou, kde nazývaly "Arabské jaro". 1] Momentálně probíhají globalisty podporované pokusy o změnu režimu dokonce ve třech zemích současně: ve Venezuele, 2] Sýrii 3] a na Ukrajině – kdy všechny tyto země jsou spojeny s Ruskem a jeho zájmy.
Ukrajina – terč globalistů
Takzvaná "studená válka" proti velmocenské pozici Ruska prošla od roku 1945 – kdy Stalin zablokoval globalistický pokus o vytvoření celosvětového státu pod záštitou Spojených národů 4] – pouze krátkou přestávkou během Gorbačovovy a Jelcinovy éry. Gorbačov se dokonce sám posléze vybarvil jako globalista. 5] Proto současná krize nepředstavuje – jak tvrdí mnozí komentátoři – návrat studené války, ta totiž nikdy neskončila. Tvůrci americké politiky nepokrytě označili postjelcinovské Rusko jako rivala a každého, kdo by se pokusil obnovit jeho velmocenskou pozici – jak se snaží Vladimir Putin – jako legitimní terč Spojených států. 6]
Nepřekvapí, že Ukrajina je dlouhá léta v hledáčku zájmu Národní nadace pro demokracii (National Endowment for Democracy – NED). Při pohledu na finanční plán NED je očividné, že organizace se opět uchyluje ke své oblíbené taktice – finanční podpoře mladých kádrů ve všech sférách společnosti, včetně "vzdělávání" voličů jak volit ve volbách v říjnu 2012. Taková činnost představuje přesně ten druh do očí bijícího narušování suverenity, z jakého se globalisté snaží nyní obvinit Rusko. Ve výroční finanční zprávě NED z roku 2012 (za rok 2013 zatím není zveřejněna) je uveden seznam nevládních organizací působících na Ukrajině, mezi které bylo rozděleno 3 380 834 USD. 7] Tato suma představuje větší část z nadací celosvětově vynaložených prostředků.
Ukrajina patří mezi země, kde proběhl pokus o změnu režimu prostřednictvím "barevné revoluce" – známá"Oranžová revoluce" z roku 2004. Od této doby se datuje kritika země jako nedostatečně "demokratické", což není nic jiného než eufemismus pro nedostatečnou podřízenost zájmům globalistů a USA. Na symposiu, pořádaném na NED napojenou organizací Mezinárodní fórum demokratických studií (International Forum for Democratic Studies, jejíž předseda Larry Diamond vyzýval v dubnu 2013 k vojenské intervenci v Sýrii – pozn. DP), zazněly hlasy vyjadřující rozčarování nad vývojem na Ukrajině ("v důsledku neschopnosti upevnit demokratické zisky ,Oranžové revoluce' z roku 2004' utrpěla Ukrajina,  pod vedením autoritářského prezidenta Viktora Janukovyče, četné nezdary ve svém úsilí o demokratičtější společnost.") 8]
Během rozhovoru pro ukrajinskou Pravdu (noviny spojené s NED) doyen globalismu, zahraničně-politický poradce prezidenta Obamy Zbigniew Brzezinski, který ve svých 86 letech stále pracuje pro známý americký think-tank Centrum pro strategická a mezinárodní studia (Center for Strategic and International Studies – CSIS), ocenil revoltující mládež která, stejně jako v případě dalších "barevných revolucí", urychlila vývoj současné situace na Ukrajině. Dokonce vyzdvihl její smysl pro "státnost" jako "optimistické znamení". 9] Brzezinski mluvil o "státní nezávislosti". Podobně pochvalná slova na adresu ukrajinského nacionalismu působí podezřele, přicházejíc od člověka, který strávil celá desetiletí vymezováním se proti jakýmkoliv nacionalistickým tendencím a pevně zastával pozici, že mezinárodní kapitalismus, založený na globálních finančních elitách vymaněných z omezujících pout státních hranic,  je další postupnou fází historicko-dialektického vývoje. Brzezinski vlastně ani v státní suverenitu nevěří a považuje ji za přežitek. 10] Nicméně to je linie, kterou zaujali i další hlasatelé globalizace, jak v USA, tak i EU a kazatelů z OSN, zatracujících Rusko a vyzdvihujících "ukrajinskou státnost". Nikdo z nich pochopitelně není skutečným příznivcem nacionalismu, který považují za prokletý. Je to jen jeden  z dalších způsobů, jak vést rozvratnou činnost proti Rusku, které je stojí v cestě 'Novému světovému řádu. "Nacionalismus" je pouze využíván jako nástroj dialektické strategie globalistů.
Brzezinski též naráží na skutečnou noční můru globalistů: možnost, že Rusko stane v čele eurasijského bloku, který by našel řadu spojenců po celém světě – od Indie přes Venezuelu až po Sýrii 11] (proto jsme svědky simultánní akce proti Venezuele a Sýrii, podněcované stejnými silami, které stojí za eskalací ukrajinského konfliktu). Prominentní globalista Brzezinski mluví o "rozšiřování Evropy". Otevřeně tak prohlašuje, že globalisté usilují o členství Ukrajiny v EU – což považují za počátek procesu integrace Ruska. Má za to, že tento scénář je předzvěst budoucnosti a Ruskem vedený "Eurasijský svaz" selže. Kdyby snad Evropa představovala skutečnou, nezávislou třetí sílu, čelila by stejnému tlaku ze strany globalistů jako Rusko a před ním východní blok. Bohužel se tomu tak nestalo a Evropská unie funguje mnohem více jako přívěšek zahraniční politiky Washingtonu než jako suverénní mocnost, a její postoj k ukrajinské krizi je toho jen dalším důkazem.
Z Brzezinského prohlášení lze snadno dovodit, proč globalisté tak ochotně odstranili Janukovyčův režim, když vyšlo najevo, že se namísto evropské integrace přikloní k Rusku. Ukrajina je pro globalisty zjevně prioritní oblastí.
Brzezinski upozorňuje na stále intenzivnější ruské vměšování na Ukrajině, ale vměšování NEDu a dalších organizací, financovaných Spojenými státy, je dlouhodobějšího a podstatně účinnějšího rázu.
Sponzoring nové "oranžové revoluce" ze strany Národní nadace pro demokracii zahrnuje dosti průhledně nazvanou skupinu Apelsin (Pomeranč resp. oranžoví – oficiální název "Centrum pokrokové mládeže"), založenou v roce 2001. Aplesin uvádí v seznamu svých mezinárodních finančních partnerů mj. americké velvyslanectví, NED, Freedom House, Nadace polsko-ukrajinské spolupráce – PAUCI 12] , agentura Mezinárodní pomoc a rozvoj (International Relief and Development – IDF), což je jen další nastrčená figurka globalistů 13] nebo PBOF, ukrajinskou organizaci sponzorovanou tamním Microsoftem nebo Agenturou Spojených států amerických pro mezinárodní rozvoj (United States Agency for International Development, USAID). 14]
Globální podvratná síť George Sorose operuje na Ukrajině primárně skrz International Renaissance Foundation – IRF. 15] Nadace organizovala pomoc raněným účastníkům nepokojů.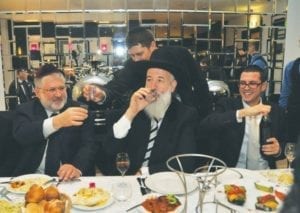 Rozdělení země na panství oligarchů
Jedním z prvních počinů nového režimu bylo rozdělení prebend mezi ukrajinské oligarchy. Z těch se pochopitelně mávnutím proutku stali "vlastenci" a "nacionalisté". Rinat Achmetov, nejbohatší z nich, ředitel skupiny SCM – která zaměstnává 300 000 zaměstnanců a jejíž různé divize se rozprostírají skrz celou zemi, se zavázal k obraně vlasti v případě ruské invaze, přestože sídlí v jednom z nejluxusnějších bytových komplexů v Londýně, One Hyde Park. Den předtím přijali dva další oligarchové, Ihor Kolomojskyj a Sergei Taruta gubernátorské pozice (v Dněpropetrovské a Doněcké oblasti – pozn. DP) a odpovědnost za přípravná opatření proti možné ruské invazi. Kolomojskyj – "významný člen a ochránce ukrajinské židovské komunity" – tedy předsedá oblastní vládě v Dněpropetrovsku na východě Ukrajiny. Taruta je gubernátorem Doněcké oblasti u ruských hranic. Další z oligarchů, Dmitro Firtaš se přidal k převratu pod záminkou "reprezentace zájmů obchodních kruhů". Rabín Šmuel Kaminezki, hlava dněpropetrovské židovské komunity vyjádřil podporu Kolomojskému a stejně jako on židovská komunita náhle projevuje národovecké tendence. 16]
Má se za to, že Achmetov drží vliv nad blokem 40 poslanců v ukrajinském parlamentu 17] a člověk se jen může ptát, jestli tato skupina neměla klíčový vliv na svržení Janukovyče?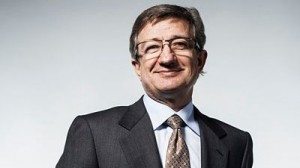 Petro Porošenko je ukrajinský miliardář, který získal jmění v cukrářském ("čokoládový král") a automobilovém průmyslu, vlastní televizní stanici, byl ministrem zahraničí a obchodu a dokonce v letech 2007-2012 stál v čele Ukrajinské národní banky. Patřil mezi výrazné stoupence Oranžové revoluce a vedl kampaň Juščenkovy strany Naše Ukrajina. Časopis Forbes ho ve svém nedávném profilovém článku označuje za "významného přívržence protivládních protestů". Jako přední člen parlamentu je též pokládán za možnéhokandidáta na prezidenta. Jeho obchodní aktivity v Rusku byly omezeny, 18] a proto se klíčová část jeho byznysu odehrává se zeměmi EU. Možná to vysvětluje jeho nadšenou obhajobu účasti Ukrajiny na evropské zóně volného trhu?
Viktor Pinčuk je po Achmetovovi druhým nejbohatším ukrajinským oligarchou a "dokonalým" globalistou. Je zakladatelem mezinárodní investiční společnosti EastOne LLC se sídlem v Londýně, mediálním magnátem a zastáncem vstupu Ukrajiny do EU. Jeho zahraniční kontakty jsou neobyčejně bohaté: je poradcem pro Brookings Institution a mezi jeho přátele patří bývalý americký prezident Bill Clinton, britský ministerský předseda Tony Blair nebo globální loutkoherec George Soros. Na podporu vstupu Ukrajiny do EU založil organizaci Yalta European Strategy – YES. 19]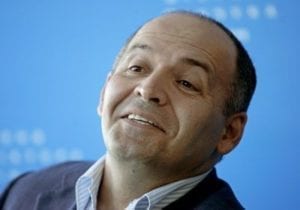 Cílem organizace YES je zapojení Ukrajiny do "klíčových mezinárodních struktur". 20] Pinčukovova nadace je napojena na Open Ukraine Foundation, která se zaměřuje na potencionální budoucí lídry. Byla založenaArsenjiem Jaceňukem, který vystřídal řadu vrcholných politických funkcí: ministr hospodářství a obchodu (2005-6), ministr zahraničních věcí (2007), předseda parlamentu (2007-8). Založil také stranu Fronta změny, jejímž byl předsedou. Pod hlavičkou Všeukrajinského svazu (Vlast); společné seskupení strany Fronta změny a Vlasti J. Timošenkové, úspěšně vedl opoziční síly do voleb.
Spoluzakladatelem Nadace Otevřená Ukrajina jeZbigniew Drzymala, ředitel finanční a průmyslové skupiny Inter-Groclin. 21] Pinčuk je členem správní rady nadace. Mezi další významné osobnosti Nadace patří Roman Speck, generální ředitel JSC Alfa-Bank. Vazba na Frontu změnu zůstala zachována díky osobě předsedkyně strany Světlany Wojciechovské. 22] Mezi partnery Otevřené Ukrajiny patří mj. Nadace Viktora Pinčuka, globalistický think-tank Chatham House nebo Černomořský trust pro regionální spolupráci (The Black Sea Trust for Regional Cooperation – BST)' což je projekt americké German Marshall Foundation, zřízený v roce 1972 za účelem podpory "atlantických vazeb" v duchu "Marshallova plánu". 23] Na seznamu spřízněných subjektů se dále nachází Informační a dokumentační centrum NATO – Democracy, Public Affairs Section, americké či polské velvyslanectví, International Renaissance Foundation, Sorosova ukrajinská spojka, či investiční společnost Horizon Capital Advisers, která se zaměřuje na ukrajinský, moldavský a běloruský trh . 24]
Otevřená Ukrajina svůj postoj nijak netají a veřejně se přihlásila k ochraně odkazu 'věčné vzpomínky a slávy hrdinů', zapojených do násilností, které vedly k současné krizové situaci . 25]
Fronta pro změnu, úzce napojená na globalisty a oligarchy metamorfovala v roce 2013 do Všeukrajinského svazu – Vlasti. Všeukrajinský svaz má kořeny v událostech Oranžové revoluce před deseti lety. To, co se dnes na Ukrajině odehrává, je tedy v podstatě druhým pokusem – pokusem o dokončení Oranžové revoluce.
Mezinárodní měnový fond a Ukrajina
Arsenij Jaceňuk byl jmenován dočasným premiérem. Časopis Forbes ho nazval "mužem Washingtonu". Dopisovatel Kenneth Rapoza tím naráží na uniklý záznam telefonátu, kde Victoria Nuland, náměstkyně amerického ministerstva zahraničních věcí, říká ukrajinskému velvyslanci, že si na Spojené státy přejí na klíčové pozici "Jace". "Jac" byl zvolen parlamentem takřka jednohlasně, navzdory tomu, že původně nebyl favoritem. V jeho prospěch převážilo to, že "má přátele na vlivných místech a přestože nemá podporu voličů a ve volbách by neměl mnoho šancí, spolu s většinou parlamentu je stoupencem radikálních rozpočtových škrtů." 26]
Bezprostředním cílem nového premiéra je zajištění půjček od MMF a amerických i evropských bank. Sesazený Janukovyč odolával požadavkům MMF na zvýšení daní a znehodnocení měny. 27] Oproti tomu Jaceňuk označil rozhovory s EU a MMF za své priority. 28] A ještě předtím, než 4. března dorazil tým vyjednavačů MMF na Ukrajinu, vyjádřil premiér ochotu splnit všechny požadavky Mezinárodního měnového fondu. 29] Od roku 2008 byly půjčky Ukrajině dvakrát pozastaveny pro nesplnění doporučení MMF. V prosinci 2013 selhalo vyjednávání ukrajinské vlády a MMF. Nová, oligarchy kontrolovaná vláda, se dle mluvčího MMF Gerryho Rice zavázala k provedení "dalekosáhlých reforem".
Jaceňuk sám předpovídá, že se stane nejneoblíbenějším vůdcem v ukrajinské historii, čímž naznačil, že jeho kroky se budou ubírat obvyklou cestou doporučení MMF: tvrdé škrty ve státních výdajích, které se dotknou mj. dotací na spotřebu energií domácnostmi a pochopitelně sociálního zabezpečení. Americký ministr zahraničních věcí John Kerry přislíbil prosadit státem garantovanou půjčku ve výši jedné miliardy dolarů, s tím že EU zřejmě nabídne podobnou sumu. Ruský příslib půjčky ve výši 15 mld. USD byl stažen. 30]
Výsledek lze předpovědět bez větších obtíží: tak jako v dalších zemích vydaných na (ne)milost MMF, bude i ukrajinská ekonomika zprivatizována, zdroje vydány napospas globálním kapitalistickým dravcům a ukrajinští nacionalisté, kteří jsou už nyní ve sporu s vládnoucími sociálními demokraty, zjistí, že splnili roli pouličního kanónenfutru v procesu, který zotročil Ukrajinou nikoli pod ruskou, ale globální plutokratickou nadvládou – pokud k tomu Rusko nezaujme pevný postoj.
Poznámky:
1] K. R. Bolton, "Tunisian revolt, another Soros/NED jackup?" Foreign Policy Journal, 18. ledna 2011.
2] Viz např. National Endowment for Democracy, "Venezuela," NED 2012 annual report.
3] K. R. Bolton, "Attack on Syria planned nearly two decades ago," Foreign Policy Journal, 16. září 2013.
4] K. R. Bolton, Stalin: The Enduring Legacy (London: Black House Publishing, 2012), s. 125-139.
5] K. R. Bolton, "Mikhail Gorbachev, globalist superstar," Foreign Policy Journal, 3. dubna 2011.
6] K. R. Bolton, Stalin, op. cit., s. 137-139.
7] National Endowment for Democracy, "Ukraine," NED 2012 annual report.
8] "Ukraine's Lessons Learned: From the Orange Revolution to the Euromaidan," National Endowment for Democracy, 12. února 2014.
9] Segej Leščenko, "Zbigniew Brzezinski: Yanukovych understand that has no chance of fair elections. So went under the umbrella of Putin," Ukrajinská Pravda, 15. ledna 2014.
10] Zbigniew Brzezinski, Between Two Ages: America's role in the technotronic era (New York: The Viking Press, 1970) s. 29.
11] K. R. Bolton, Geopolitics of the Indo-Pacific: emerging conflicts, new alliances (London: Black House Publishing, 2013) s. 174-180.
12] V prosinci 2013 žádala PAUCI po USA a EU zmrazení kont "Janukovyčova režimu". Mezi sponzory nadace patří mj. Charles Stewart Mott Foundation, Evropská unie a NED (viz odkaz Our Sponsors – pozn. DP). Mezi cíle nadace, založené v r. 1999 je "sdílení polských zkušeností při přechodu z centrálně plánovaného hospodářství na liberální, tržně orientovanou demokracii", "integrace země do euroatlantických struktur" a zapojení Ukrajiny do podpory změn režimu v Rusku a dalších zemí v oblasti.
13] International Relief and Development, "Ukraine".
14] Viz zde: International financial partners.
15] Viz Nadace otevřené společnosti (Open Society Fund – OSF), International Renaissance Foundation.
16] Roman Olearchyk, "Akhmetov joins Ukraine oligarchs in pledging to protect homeland," Financial Times, 2. březen 2014.
17] Edward Malnick, "The Ukrainian oligarchs living it large in London," The Telegraph, London, 23. února 2014.
18] "Petro Poroshenko," Forbes, Březen 2014.
19] Viz "About Victor Pinchuk," Victor Pinchuk Foundation.
20] Yalta European Strategy
21] Open Ukraine, "Founders".
22] Open Ukraine, "Governing bodies".
23] "About the GMF".
24] Spoluzaložena Jeffreym C. Nealem, bývalým předsedou banky Merill Lynch, členem představenstva Chicago Council of Global Affairs v roce 2006. Zakládající členkou a ředitelkou je Natalie A. Jaresko, která pracovala americké ministerstvo zahraničních věcí a jako hlavní ekonomická poradkyně pro americkou ambasádu na Ukrajině. Viz Horizon Capital – Our Team.
25] Openukraine.org, "Вічна пам'ять і слава Героям!"
26] Kenneth Rapoza, "Washington's Man Yatsenyuk setting Ukraine up for ruin," Forbes, 27. února 2014.
27] Ibid.
28] "Talks with E.U., IMF are new Ukrainian government's top priorities," ITAR/TASS, 27. února 2014.
29] "IMF mission in Kiev to assess economic situation in Ukraine," ITAR/TASS, 4. března 2014.
30] Sandrine Rastello and Terry Atlas, "IMF history with Ukraine leaders may cloud aid negotiations," Bloomberg News, 1. března 2014.
Source: http://deliandiver.org/2014/03/ukrajinska-krize-geopolitika-a-oligarchove.html
Enjoyed this article?
Be the first to leave a tip in the jar!