1.205 slov
English original here
Více než týden po vypuknutí nepokojů se Alain de Benoist pokouší načrtnout jejich "genealogii": specifičnost francouzské situace, dlouhodobé problémy s masovou imigrací, kultura zapírání a zakrývání etnické reality, individualismus… – to vše ještě více než v jiných zemích přiživilo plameny chaosu.
Il Giornale: Současné nepokoje hodně do očí bijícím způsobem ukazují na selhání multikulturalismu. Jak jsme se v tomto bodě octli?
Alain de Benoist: Pochopitelně sledujeme krach multikulturalismu, ale by asi dost lenivé zastavit se jen u tohoto vysvětlení. Násilné nepokoje ve městech, jež se momentálně odehrávají, ukazují také na rozdělenou a roztříštěnou zemi – a to nikoliv vinou imigrantů, ale vládnoucí ideologie, jež mezi obyvatelstvem podporuje nahrazení morálních norem zákony zisku a efektivity. U společnosti vedené tržními hodnotami, která podmínky pro sociální fragmentaci vytváří strukturálně, by nezájem o veřejné blaho neměl nikoho překvapit.
Levice v násilnostech hledá sociální revoltu (proti diskriminaci, vyloučení, nezaměstnanosti atd.), pravice si je pak vykládá jako etnické povstání, předzvěst občanské války. V obou výkladech spatřuji zrnko pravdy, přesto ale trpí i jistou krátkozrakostí náhledu. Přes 40 let se z veřejných rozpočtů bezvýsledně investuje do "rozvojových programů" a obnovy "problematických lokalit". Na druhou stranu městské nepokoje nedosahují intenzity občanské války, v níž se střetávají dvě vyzbrojené složky obyvatelstva, obě s nějakým způsobem rozloženou podporou státních ozbrojených složek. Nic takového zde nevidíme.
Obecně řečeno nedokáží výlučně politické interpretace obsáhnout plný rozměr problému. Dnešní nepokoje ve městech postrádají politický charakter – vždyť násilníci nevznášejí žádné požadavky. Chtějí jen ničit a rabovat. Když se lidé tak na (krajní) levici vyznávají z "pochopení pro hněv" davů, jsou obratem vykázáni, někdy i s plivancem do tváře na cestu!
IG: Do jaké míry se v těchto událostech projevuje krize francouzské i evropské identity?
AdB: Obyvatelstvo dnešní Francie pozbylo veškeré povědomí o příslušnosti ke společenství. Demonstrující jej mají, nebo jsou o tom alespoň přesvědčeni. Krize francouzské identity ale není nic nového, vyvinula se dlouhodobým působením zároveň individualistické i univerzalistické ideologie, podle níž jsou lidé "stejní všude" a etnokulturní vlivy nejsou příliš důležité. Žádná společnost ovšem nemůže vyřešit své zásadní otázky legálním dokumentem nebo burzovní transakcí.
IG: Jelikož řada imigrantů neuznává autoritu institucí francouzského státu, ocitá se jeho pozice v ohrožení?
AdB: Výtržníky nezajímá francouzský stát o nic víc, než jak se stát zajímá o ně. Když napadají policisty pyrotechnikou či zapalují hasičské stanice, nevidí v nich ani tolik představitele veřejné autority jako spíše vetřelce. Uvažují v kontextu teritoria ("neviditelná hranice"), ryze kmenovým způsobem. Útočí také na školy, knihkupectví, večerky, obchody nebo auta. Považují se za příslušníky gangu, napadeného znepřáteleným gangem. Bylo by omylem domnívat se, že tito lidé nechtějí dodržovat žádná pravidla. Právě naopak, některé normy jsou jim zákonem téměř svatým – jejich vlastní! Většina jich pochází z kultur a společností s klanovými rodinnými strukturami a oni tyto zvyklosti dále replikují. Pokud se jeden z nich stane obětí "policejní brutality", považují se za ni všichni. Tomu představitelé státní moci, rukojmí své ideologie, neumějí či nechtějí rozumět: matka syna zabitého při loupežném přepadení nikdy neřekne, že její dítě se dopustilo něčeho špatného. Sledujeme ústřední princip klanové soudržnosti: Mí lidé jsou vždy v právu, protože jsou to mí lidé.
IG: Proč se příslušníci druhé a třetí generace projevují radikálněji než té první?
AdB: Jelikož prožívají mnohem bolestivější ztrátu identity. Podobné nepokoje nikdy nejsou dílem migrantů první generace, kteří přišli do Francie z vlastní vůle, ale zároveň s pevným vědomím svých kořenů a tedy i své identity. Příslušníci druhé, třetí či čtvrté generace sami sebe považují za Alžířany, Malijce, Maročany či Senegalce, přestože jsou francouzské národnosti. O zemích, odkud jejich rodiče či prarodiče přišli, ale nevědí v podstatě nic. Necítí se být Francouzi, jejich alternativní identita je ovšem silně umělá či fantazijní – a jejich frustrace tím pádem nezměrná. Neumí vyjádřit to, čím jsou, jinak než násilím a ničením.
IG: Sehrává zde podle vás svou neblahou roli i francouzský justiční systém, nezřídka obvinovaný z přílišné ležérnosti vůči zločincům nefrancouzského původu?
AdB: Ano, tato uvolněnost skutečně ničemu nepomáhá, Výtržníci si dobře uvědomují, že příliš neriskují, neboť zákony se moc nevynucují. Řidič, který ujede z místa nehody, může sice dostat až desetiletý trest, ve skutečnosti se tak ale nikdy neděje. Navíc jsou věznice naplněné na maximum svých kapacit, což společně prohlubuje demoralizaci policistů.
IG: K rozsáhlým nepokojům došlo ve Francii už v roce 2005. Co se za uplynulých skoro 20 let změnilo? Došlo k dalšímu zhoršení situace?
AdB: Vidím mezi lety 2005 a 2023 jisté odlišnosti. Větší rozsah násilností, kdy už za prvních pět dní vznikly větší škody než za tři týdny v roce 2005, lze vysvětlit jednoduše početnější populací imigrantů, z nichž se výtržníci rekrutují. V potaz bychom měli vzít také masivní vliv sociálních sítí v dnešním světě: nepokoje z počátku století se odehrávaly ve velkých městech, ty dnešní v menších sídlech. Násilníci jsou také mnohem mladší (třetina zatčených jsou policii dříve neznámí mladiství ve věku mezi 13 a 15 lety) a chovají se mnohem agresivněji. Na předměstích se vyvinula kultura neopodstatněného, až okázalého násilí: tamní mladíci se jej nedopouštějí jen proto, aby např. něco uloupili, ale i proto, aby získali image "tvrďáků", nebo jen tak z plezíru. Rychle tak dospíváme do krajností: když se někdo ocitne na zemi, útočník pokračuje v agresi a nezdráhá se ani zabít. Ve Francii podle francouzského statistického úřadu INSEE dochází k neodůvodněnému násilnému aktu každých 44 vteřin…
IG: Problémy s imigrací netrápí jen Francii, ale i další evropské země jako Německo, kde ovšem k takto prudkým erupcím násilí nedochází. V čem spočívá selhání francouzského modelu imigrace?
AdB: Vidíme, že samotný multikulturalismus jako vysvětlení nepokojů neobstojí. Francie se vymyká mj. svým "náskokem" před ostatními: měla s imigrací potíže už v dobách, kdy ta byla v zemích jako Německo, Španělsko nebo Británie čímsi novým. Nezapomínejme, že imigrace v našem kontextu zůstává spojena s pamětí na koloniální éru, podhoubím resentimentů, jež přetrvávají a nemizí. Vyloučit myslím nemůžeme ani možnost, že některé jinde osvědčené metody policejní práce a techniky nejsou ve Francii dostatečně využívány. Dlouhá desetiletí trvající popírání problémů k výbušné směsi také nutně přispělo.
IG: Mohou mít současné protesty nějaký očekávatelný politický dopad typu posílení pravice ve volbách do Evropského parlamentu v příštím roce?
AdB: Ano, očividně. Chaotické výjevy, které v těchto dnes sledujeme, pomáhají otevírat mnohé oči. Národní sdružení se už nyní stalo největší stranou ve Francii a průzkumy naznačují jeho vítězství v příštích evropských volbách. Lidé toho mají plné zuby.
Všímají si také impotence vlády tváří tvář krizi. Většina veřejnosti by ráda viděla nasazení vojáků na předměstí. Emmanuel Macron čelí kritice za nevyhlášení mimořádného stavu, jak tomu bylo v roce 2005. Asi nejviditelnějším symbolem těchto nálad může být nebývalý úspěch sbírky na podporu rodiny policisty, jehož zásah se stal rozbuškou nepokojů: za necelé čtyři dny přesáhl objem vybraných peněz půldruhý milion eur (než byla sbírka uzavřena)! Nic takového jsme nikdy předtím neviděli.
IG: Je Francie skutečně nadobro ztracená, nebo zbývá šance neutěšený stav zvrátit a napravit?
AdB: Nikdy neříkej nikdy! Starobylé evropské země zažily v minulosti mnohem kritičtější zkoušky a pokaždé se s nimi vypořádaly. Každá akce v sobě nese potenciál opačné reakce a dějiny jsou nepředvídatelné – už ze své podstaty.
IG: Myslíte si, že současné dění ve Francii se může časem přelít i do Itálie?
AdB: Je to možné, byť zatím ne úplně pravděpodobné. Všechno odvisí od toho, zda se italské vlády poučí z pohledu na vývoj na druhé straně Alp.
This translation originally appeared at Delian Diver.
*  *  *
Counter-Currents has extended special privileges to those who donate $120 or more per year.
First, donor comments will appear immediately instead of waiting in a moderation queue. (People who abuse this privilege will lose it.)
Second, donors will have immediate access to all Counter-Currents posts. Non-donors will find that one post a day, five posts a week will be behind a "Paywall" and will be available to the general public after 30 days.
Third, Paywall members have the ability to edit their comments. 
Fourth, Paywall members can "commission" a yearly article from Counter-Currents. Just send a question that you'd like to have discussed to

[email protected]

. (Obviously, the topics must be suitable to Counter-Currents and its broader project, as well as the interests and expertise of our writers.)
To get full access to all content behind the paywall, sign up here:
Paywall Gift Subscriptions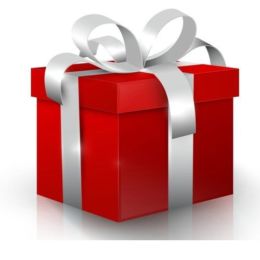 If you are already behind the paywall and want to share the benefits, Counter-Currents also offers paywall gift subscriptions. We need just five things from you:
your payment
the recipient's name
the recipient's email address
your name
your email address
To register, just fill out this form and we will walk you through the payment and registration process. There are a number of different payment options.
Enjoyed this article?
Be the first to leave a tip in the jar!