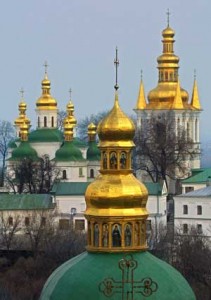 2.812 mots
English original here
Traduit par Ulrich Duca
Dans mon débat avec E. Michael Jones sur la guerre en Ukraine, ma déclaration d'ouverture affirmait que les nationalistes en Occident — et en fait, à travers le monde — devraient soutenir l'Ukraine contre son envahisseur, la Russie. E. Michael Jones a affirmé que les Occidentaux ne devraient pas soutenir l'Ukraine.
Jones a commencé avec l'histoire des Juifs en Ukraine, en supposant apparemment que si les Juifs sont impliqués dans quoi que ce soit, ce ne peut pas être quelque chose de bon. Puis il a affirmé que la guerre n'est pas vraiment entre la Russie et l'Ukraine mais entre la Russie et l'Amérique. Il n'y avait pas beaucoup de fond dans son argument, aussi j'y répondrai simplement en passant pendant que je traite de questions plus importantes.
J'admets que les Juifs sont surreprésentés dans les postes de pouvoirs en Ukraine et en Occident, mais ils sont aussi surreprésentés dans de tels postes en Russie. Ainsi il y a des Juifs des deux côtés de cette guerre, donc peu importe le camp que vous choisissez, vous allez finir par tomber d'accord avec des Juifs. Par conséquent cette guerre ne peut pas être comprise comme opposant simplement les Juifs contre les non-Juifs. Vous ne pouvez expliquer les différences entre deux parties adverses par ce qu'elles ont en commun. Cette guerre est liée à un autre affrontement, plus fondamental, entre la Russie et l'Ukraine qui polarise la communauté Juive également.
Est-ce une guerre ethnique entre Ukrainiens et Russes?
L'appartenance ethnique joue certainement un grand rôle dans l'hostilité entre les Ukrainiens et les Russes ordinaires. Mais cette explication n'est pas suffisante non plus. Le centre du conflit s'est à présent déplacé en Ukraine de l'Est, où vivent de larges minorités de Russes ethniques, et où la Russie et deux États fantoches séparatistes, les « Républiques populaires » de Donetsk et Luhansk, affrontent les forces ukrainiennes depuis 2014.
Mais là, au cœur de la guerre, le conflit n'est pas simplement entre Ukrainiens et Russes. Il est aussi entre Russes et Russes. Les Russes ethniques de la région du Donbas se battent contre les Russes ethniques séparatistes à Donetsk et Luhansk, qui sont aidés par les Russes de Russie ainsi que par des antifa et des communistes étrangers, dont certains en provenance du tiers monde. Ces États séparatistes sont des opérations militaires Russes, dirigés par Moscou. Si Kyiv leur offrait l'indépendance aujourd'hui, ils demanderaient l'union avec Moscou dès le lendemain.
De plus, des Russes de Russie même sont venus en Ukraine pour se battre contre la Russie.
Pourquoi des Russes combattent-ils des Russes au Donbas ? Pourquoi les Russes au Donbas ne souhaitent-ils pas être gouvernés par Moscou ? La réponse est complexe. D'après les conversations que j'ai eues en Ukraine avec des Russes, à la fois quand j'ai visité l'Ukraine en 2018 et plus tard, via Internet, il y a trois raisons qui ressortent.
Premièrement, certains Russes voit cette guerre comme une guerre contre le communisme, tout simplement : le communisme des républiques populaires de Donetsk et Luhansk et de leurs combattants antifa étrangers. Ils associent le communisme à la terreur, à la mort, et au règne des ordures. Ils ne souhaitent pas se soumettre à cela.
Ce n'est peut-être pas la compréhension la plus sophistiquée de ce qui se passe dans le Donbass. Si vous leur dites que c'est Poutine qui est véritablement derrière les républiques séparatistes, ils vous diront simplement que Poutine l'ancien élève du KGB est également un bolchévique. Ils se fichent de savoir si les personnes hissant le drapeau soviétique le font par nostalgie, ironie, ou par confusionnisme rouge-brun. Ils pensent que les personnes qui portent ce drapeau et qui prennent les armes contre eux sont l'ennemi et qu'ils méritent de mourir
Les Russes anti-communistes en Ukraine se moquent des ethno-nationalistes occidentaux qui suggèrent qu'ils devraient céder leur souveraineté aux communistes par principe ethno-nationaliste, comme si les communistes étaient en train de mettre en place des États ethniques et souhaitaient accorder aux Ukrainiens le même droit d'avoir leur propre État. De plus, que deviendraient les Russes ne souhaitant pas être gouvernés par Moscou ?
Deuxièmement, certains Russes se battent aux côtés des Ukrainiens contre Moscou et ses proxys car ils considèrent que l'Ukraine est le berceau de leur civilisation, tout comme les Américains, les Canadiens, et tous les habitants du monde anglo-saxon considèrent que c'est l'Angleterre et plus largement le Royaume-Uni. Tout comme les Américains de Droite tel T. S. Eliot étaient attirés par l'Angleterre car ils estimaient que l'Amérique était une civilisation déchue — s'éloignant des choses importantes toujours préservées à sa source-, certains Russes sont attirés par l'Ukraine. Beaucoup de Russes qui vont en Ukraine rejettent en particulier le despotisme d'influence byzantine et mongole associé à Moscou pour les traditions politiques plus égalitaires, libres d'esprit, nationalistes — et occidentales — associées à la Rus de Kyiv et plus tard aux communautés militaires cosaques. L'Ukraine, quels que soient ses défauts, est un pays plus libre et occidental que la Russie, et certains Russes sont attirés par cela, voient cela comme une part de leur propre héritage qui a été perdu en Russie.
Troisièmement, les ethno-nationalistes russes ont trouvé refuge en Ukraine car ils sont persécutés en Russie. La Russie de Poutine est un empire multiracial, multiculturel, avec une idéologie multiculturelle agressive. La Russie est dirigée par une petite oligarchie qui est visiblement moins russe que la Fédération de Russie dans son ensemble. Cela vaut le coup de jeter un œil à la section « enfance » de la vie des hommes les plus riches de Russie : Juifs, demi-Juifs, Ouzbeks, musulmans du Caucase, Ukrainiens, Biélorusses, et autres groupes ethniques non-russes sont tous surreprésentés. Il est étonnement difficile de trouver des informations sur les origines ethniques des ministres de Poutine (ou de leurs épouses), mais le ministre de la Défense Sergueï Choïgou est à moitié touvain/à moitié ukrainien, le ministre des Affaires Étrangères Sergueï Lavrov est à moitié arménien/à moitié russe, et l'ex-ministre des Transports Igor Levitin est un Juif d'Ukraine. Si la Russie faisait passer les Russes en premier, le pouvoir et la fortune de cette élite en seraient menacés. En conséquence, comme en Occident, l'oligarchie russe promeut le multiculturalisme et réprime l'ethno-nationalisme russe.
Quand les ethno-nationalistes russes se plaignent que le taux de natalité des Russes est en dessous du seuil de renouvellement des générations, alors que les populations mongoles et musulmanes autochtones augmentent, les élites se sentent menacées. Ils se fichent des intérêts des Russes ethniques. Ce qui les intéresse c'est de maintenir la paix parmi les différents peuples de leur empire.
Quand les ethno-nationalistes russes se plaignent d'être remplacés par des immigrés musulmans venus des États post-soviétiques finissant en « -stan », les élites se sentent menacées. Comme les élites occidentales, les dirigeants de la Russie se sentent plus en sécurité s'ils peuvent diluer la majorité russe avec des étrangers.
Les ethno-nationalistes russes se plaignent que l'armée russe repose de plus en plus sur des non-Russes — des Mongols et des musulmans – qui créent des mafias ethniques au sein de l'appareil militaire et prennent pour cible les Russes ethniques. Ces troupes sont aussi plus susceptibles de commettre des crimes de guerres que les troupes de Russes (pratique si vous traitez les crimes de guerre comme un moyen d'action politique).
Les dirigeants de la Russie ont cependant toujours recruté des non-Russes dans leurs armées : sous les tsars, sous les Soviétiques, et après les Soviétiques. Ceci est un vieux levier de politique impériale. On créé un empire en envoyant son propre peuple mourir en conquérant d'autres peuples. Évidemment, les dirigeants qui font cela ne peuvent pas avoir un attachement profond à leur propre peuple pour commencer. On maintien un empire en envoyant les peuples conquis en garnison dans d'autres parties de l'empire, « patrie » comprise, puisque les soldats sont plus enclins à exécuter des personnes n'appartenant pas à leur propre groupe ethnique.
Les empires promeuvent aussi les étrangers au sein des classes dominantes. Ainsi les dirigeants russes n'ont jamais été si russes que ça, même sous les tsars, quand leurs élites se métissaient avec des Mongols et des Allemands. Le bolchevisme a changé l'élite dominante, l'a truffée des peuples conquis par les tsars : Juifs, Géorgiens, Polonais, Lettons, Ukrainiens, et ainsi de suite, ainsi que de bolchéviques ethniquement russes. Mais cette nouvelle élite avait toujours peur de la majorité ethnique russe et a continué à jouer le vieux jeu de la politique impériale pour les garder asservis. Même aujourd'hui, les dirigeants multiethniques de la Russie craignent bien plus les Russes ethniques qu'ils ne craignent les musulmans ou les Mongols, donc ils ne voient pas une armée de moins en moins russe comme un problème.
L'armée russe est tout aussi dévouée à la propagande pour la "diversité, l'équité, et l'inclusion" que les armées occidentales. Les nationalistes affirment que cela affaiblit l'armée. C'est vrai, si on pense que l'armée est principalement un outil pour combattre dans des guerres à l'étranger. C'est faux, si on pense qu'un appareil militaire blanc est une menace pour le pouvoir des élites et qu'une armée diversifiée est un outil pratique pour réprimer la majorité blanche. Nos dirigeants et le Kremlin sont unis sur ce point.
C'est pourquoi la comparaison souvent mentionnée entre les vidéos de recrutement des armées russe et américaine est risible. La vidéo russe présente un mec blanc, viril et dur à cuire (qui serait d'après certaines informations un acteur porno gay). Cela est comparé à une vidéo américaine à propos d'une femme soldat ayant deux mamans. Bien entendu, la comparaison est hautement trompeuse, puisque les recruteurs de l'armée américaine sollicitent aussi les mecs blancs machos (et les préparent au Grand Remplacement), et les Russes ont leur propre propagande dégoûtante pour la diversité. La leçon que nous sommes censés tirer est que notre armée diversifiée ne pourrait jamais battre une armée de Russes blancs durs à cuire. La vérité — comme nous l'avons vu sur le champ de bataille en Ukraine – c'est que l'armée russe n'est pas si dure à cuire, pas si russe, et pas si blanche que ça. L'armée russe est aussi diversifiée et faible que l'armée américaine.
La diversité est de façon certaine une faiblesse en temps de guerre. Mais la plupart du temps nous sommes en paix, et en temps de paix, les élites impériales considèrent une armée diversifiée comme étant moins menaçante pour leur pouvoir qu'une armée homogène.
La Russie de Poutine, comme l'Amérique, est un empire multiculturel, multiracial, gouverné par une élite déracinée, sociopathe, et démesurément étrangère qui use de la propagande multiculturelle et du remplacement racial comme outils pour réprimer la majorité blanche. Suivant le modèle juif, Poutine stigmatise toute forme de nationalisme ethnique comme étant du « nazisme » et utilise l'Holocauste comme un moyen d'endoctrinement antinationaliste, et pro-multiculture.
En Amérique, les ethno-nationalistes sont principalement censurés et bannis par des entreprises privées. De tels tracas sont gênants, mais pas insurmontables. Dans la Russie de Poutine, en revanche, les ethno-nationalistes font face à de la répression brutale et à des meurtres extrajudiciaires. C'est pourquoi beaucoup d'ethno-nationalistes russes choisissent l'exil en Ukraine et se battent à présent contre les envahisseurs multiraciaux de Poutine.
Si les Russes et les Ukrainiens se battent côte à côte contre Moscou, ce n'est pas principalement un conflit ethnique. Quelle est donc la question profonde qui unit les Russes et les Ukrainiens contre Moscou ? La vraie question c'est celle de l'impérialisme contre le nationalisme. Les ethno-nationalistes russes, comme les ethno-nationalistes ukrainiens, ne veulent pas vivre sous le régime multiculturel, multiracial, et ethnocidaire de Moscou.
Les ethno-nationalistes russes sont d'accord avec les Russes qui voient l'Ukraine et l'Occident comme une alternative plus libre au despotisme byzantino-mongol de la Russie, mais leur profonde inquiétude c'est que la machine impériale russe soit hostile à l'existence même du peuple Russe, sacrifiant leurs vies dans des guerres impériales et usant ensuite des peuples assujettis pour les tyranniser et les remplacer ethniquement.
Même si la Russie s'est débarrassée d'un vaste nombre de sujets non-blancs après la chute de l'Union soviétique et la sécession des pays finissant en "-stan", il y a des millions de non-Russes au sein des frontières de la Russie. Les Russes forment environ 80% de la population actuelle, mais leur taux de natalité est en dessous du seuil de renouvellement des générations, tandis que le taux de natalités des non-Russes — non-blancs ou musulmans pour la plupart- est au-dessus du seuil de renouvellement. Le déclin démographique des Russes ethniques fait ainsi partie intégrante du système actuel, même sans immigration non-blanche, qui se répand aussi depuis les pays finissant en « -stan ». Par-dessus le marché, si les Eurasistes parviennent à leurs fins, la Russie pourrait bien réabsorber certains des pays finissant par « -stan ». Ils sont déjà en train de poursuivre une intégration économique étendue avec l'Asie centrale et l'Asie orientale. Rien de tout cela n'augure du bon pour les Russes ethniques. Imaginez ce que serait l'Amérique aujourd'hui si c'était la Chine, et non le Mexique, qui était à sa frontière sud.
Les ethno-nationalistes russes sont aussi d'accord avec les Russes anti-communistes qui ont pris les armes contre les séparatistes à Donetsk et Luhansk, mais ils pensent qu'il y a ici un problème plus profond que la seule idéologie communiste des républiques séparatistes et de leurs combattants étrangers. Donetsk et Luhansk sont simplement des opérations impériales russes. Leur référence au marxisme est seulement un des procédés de l'impérialisme russe. Les véritables ennemis sont la mentalité et la machine impériale russe, qui sont bien plus anciennes que le marxisme et l'URSS.
Même si Poutine suit le guide juif en stigmatisant toute forme d'ethno-nationalisme comme étant du « nazisme », certain des ethno-nationalistes russes en Ukraine à qui j'ai parlé sont vraiment des nationaux-socialistes. Il semble bizarre que des Russes et des Ukrainiens soient attirés par le national-socialisme, étant donné qu'Hitler voulait réduire leurs peuples à l'état d'hilotes et coloniser leurs terres avec des Allemands. Mais ils rejettent le chauvinisme étriqué d'Hitler au nom d'un certain sens de la fraternité raciale et civilisationnelle. Ils fraternisent aussi habituellement par la musique de style Black Metal et par les arts martiaux mixtes. Comme les ethno-nationalistes de toute l'Europe, ils sont à la fois dévoués à leurs propres patries et à leurs cultures et ils se sentent aussi profondément connectés à notre race et à notre civilisation commune. Ces nationalistes, russes comme ukrainiens, ne considèrent pas les Russes ethniques comme leurs ennemis en tant que tel. Leur ennemi c'est l'élite dirigeante multiculturelle russe et sa mentalité impérialiste. C'est un point de vue bien plus nuancé que celui du Russe ou de l'Ukrainien moyen, qui se haïssent intensément l'un l'autre à présent et considèrent la morale du « plus de guerres fratricides » comme idiote. C'est paradoxal, mais les néo-nazis russes et ukrainiens sont bien plus capables de vivre et de travailler ensemble que les Russes et les Ukrainiens lambda.
La guerre en Ukraine est un conflit entre la Russie, un empire multiracial avec une idéologie multiculturelle agressive, et l'Ukraine, la patrie du peuple ukrainien. Ce conflit, dans une forme ou une autre, existe depuis le dix-septième siècle. Il existe depuis plus longtemps que les États-Unis, et il existerait même si les États-Unis n'étaient absolument pas impliqués. Il est bien plus vieux que l'OTAN et existerait même si l'OTAN n'était pas impliqué. Il existerait même si les Juifs n'étaient pas impliqués. Tous ces autres camps sont accidentels, fortuits, et suivent le mouvement. Si les États-Unis, l'OTAN, et l'Union européenne n'offraient pas leur aide à l'Ukraine, les Ukrainiens auraient simplement courtisé d'autres alliés — parce que le véritable sujet ici c'est le vieux conflit entre l'impérialisme russe et le nationalisme ukrainien.
La Russie impériale n'a pas seulement débuté une guerre contre l'Ukraine. La Russie a aussi juré de « dénazifier » l'Ukraine, ce qui veut dire détruire sa conscience nationale — en gros détruire tout ce qui empêcherait les Ukrainiens qui survivent de se faire assimiler par la Russie et de disparaître des livres d'histoire. Ceci est tout simplement du génocide culturel.
[Tweet de Dougine:
Alors que pensez-vous qu'est l'essence de la dénazification ?
– Elle réside dans l'établissement d'une autre idéologie en Ukraine, qui ne serait pas basée sur le principe anti-Russie. Pour faire cela, il est nécessaire d'abolir l'idée que l'Ukraine bâtisse sa propre nation, qui n'aurait rien à voir avec nous.]
Si cela vous convient car vous pensez que Poutine est conservateur, chrétien, réactionnaire, ou antilibéral, alors vous n'êtes pas un nationaliste qui met la préservation de notre race et de ses peuples distincts au-dessus de tout. S'il vous plaît reconnaissez cela. Puis serrons-nous la main et séparons-nous ici.
Dans la guerre entre la Russie impériale et l'Ukraine, il n'y a qu'un seul camp que les ethno-nationalistes authentiques — et même les ethno-nationalistes russes – peuvent soutenir : l'Ukraine.
Parce que cette conclusion saute tellement aux yeux, les apologistes de la Russie tentent de redéfinir ce conflit entièrement. Ils prétendent que la Russie ne mène pas une guerre d'agression impériale contre l'Ukraine. À la place, elle mène une guerre défensive contre l'Amérique, qui est « le véritable impérialiste ».
*  *  *
Counter-Currents has extended special privileges to those who donate $120 or more per year.
First, donor comments will appear immediately instead of waiting in a moderation queue. (People who abuse this privilege will lose it.)
Second, donors will have immediate access to all Counter-Currents posts. Non-donors will find that one post a day, five posts a week will be behind a "Paywall" and will be available to the general public after 30 days.
Third, Paywall members have the ability to edit their comments. 
Fourth, Paywall members can "commission" a yearly article from Counter-Currents. Just send a question that you'd like to have discussed to

[email protected]

. (Obviously, the topics must be suitable to Counter-Currents and its broader project, as well as the interests and expertise of our writers.)
To get full access to all content behind the paywall, sign up here:
Paywall Gift Subscriptions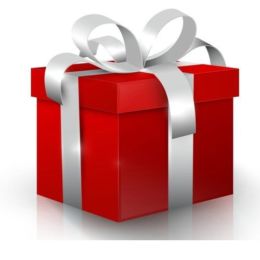 If you are already behind the paywall and want to share the benefits, Counter-Currents also offers paywall gift subscriptions. We need just five things from you:
your payment
the recipient's name
the recipient's email address
your name
your email address
To register, just fill out this form and we will walk you through the payment and registration process. There are a number of different payment options.
Enjoyed this article?
Be the first to leave a tip in the jar!