1,531 words
Last Saturday afternoon at a public park east of Manchester in northern England, a 16-year-old male whose first name at birth was "Brett" died from multiple stab wounds. I don't know Brett's legal surname at the moment, because the press has refrained from reporting it.
At some point — from what I am able to infer from news reports, it was less than a year ago — Brett decided that his name was "Brianna" and declared that he was a female rather than a male. At the time of his death, he was going by "Brianna Ghey" on his numerous social-media posts. Legally, however, he never changed his name, so unless trans activists get their way, he will be listed as a male named Brett on his death certificate.
In England, one paper — The Times — used Brett's legal first name and refrained from calling him a "girl," which is factually sound because any basic chromosomal test would establish that he was a male. In trans circles — which, not very long ago, were rightly deemed to be composed of a tiny cluster of emotionally crippled and delusional misfits who have managed through unparalleled levels of psychotic vindictiveness and a hefty amount of enabling from the Powers That Be to spread their delusions to the point where they are now journalistic and governmental gospel truth — factually reporting someone's biological gender and their name at birth is known as "deadnaming" and is an unforgivable offense. To hear some of the caterwauling, letting the world know that this dead person's name was "Brett" at birth seems worse to some people than the fact that he was stabbed about 20 times and died as a result. Who cares about "deadnaming" when the subject is dead? Do we have some twisted priorities here, or what?
Still, people acted — emphasis on the word "acted" — appalled and horrified that Brett's corpse was somehow "publicly disrespected" when a British newspaper published his birth name. Would they think that a newspaper "publicly disrespected" a murder victim if they used his real name and noted that the person had identified as a Nazi before being stabbed to death?
Even The Times was brought to heel, though, and in subsequent revisions of their story, they called Brett a girl and erased any trace of the fact that his real legal name was "Brett."
In fact, merely saying that his name at birth was "Brett" was depicted by many of the usual suspects as a cruel and sadistic attempt at "erasure" — of scrubbing away his true gender identity and his real name, even though he was truly a male and his legal name at the time of his death was Brett.
Labour MP Charlotte Nichols has announced that she will be filing a formal complaint about The Times with England's Independent Press Standards Organisation, which, according to Wikipedia, "exists to promote and uphold the highest professional standards of journalism."
I must have fallen asleep Rip Van Winkle-style, but when I went to journalism school, factually reporting someone's birth name was the very essence of professional journalism. And back in the 1980s, when I cut my teeth on what honest reporting was at least supposed to be, the only true newsworthy "erasure" in this story was the fact that Brett had been actively engaged in attempting to erase his verifiable birth name and quantifiable biological sex. The idea that Brett was ever a female, even for a half-second, is provably fraudulent. The fact that he was born as "Brett" is just that — a fact — and should be within the purview of any honest journalist to report.
But the current year is 2023, and every major newspaper, as well as Wikipedia, are using feminine pronouns to refer to this biological male.
None of this offends me due to corny, moldy, and borderline hysterical notions of "degeneracy" or "moral decay"; it offends me simply because his name was Brett and he was a male, and I seem to be the only one reporting it.
Lies offend me. I realize I'm in the minority with that these days.
A bitter irony is the fact that every media outlet is reporting that two teenagers, both 15 years old, one of them a boy and one of them a girl, have been arrested and charged with Brett's murder.
Okay, two can play at this: HOW THE HELL WERE YOU ABLE TO DETERMINE THAT ONE WAS A BOY AND ONE WAS A GIRL?
Nearly everyone — and this includes nearly all of the hired propagandists who transitioned away from being "journalists" a decade or two ago — is either completely convinced, or is leaning strongly toward the idea, that Brett/Brianna was murdered because he was a tranny. It's the same tired bullshit we hear whenever someone black gets murdered, despite the fact that they are overwhelmingly murdered by other blacks: somehow, it couldn't have been a petty drug or personal dispute; they were slain because they were black. Even when blacks kill other blacks, it's due to "internalized white supremacy."
In other words, there is no such thing as journalism anymore. If a fact is inconvenient to the narrative, it will not be reported.
As a result, England is abuzz with candlelight vigils and monstrous accusations that J. K. Rowling has "blood on her hands" and how there's an epidemic of anti-trans murders that the cold, unfeeling, and probably closeted masses — who all clearly wish for all trannies to die slow and torturous deaths — are actively encouraging by doing heinous things such as noting that this dead teenaged boy was named "Brett."
That's the narrative. But what are the facts?
It's extremely slippery to attempt to quantify anti-tranny murders for the simple fact that you can't quantify who's a tranny. All one has to do these days to "be" transgender is to say, "I'm transgender." That's it. No blood tests, no genital inspections, none of it. At best, you can extrapolate from self-reports, which are notoriously unreliable.
But since self-reports are all I have to work with, let me take — pardon the terminology — a stab at determining whether the rabid activists are accurate in labeling Brett's murder part of an "epidemic" of anti-trans slayings.
Taking an extremely unscientific and wide-ranging estimate of there being anywhere from 200,000-500,000 self-identified trannies in the United Kingdom in 2018, this website took as gospel truth the allegation from a pro-trans org called Transgender Europe that the UK played host to the murders of 11 trannies since 2008. But then it dug a little further and concluded that two of the alleged murder victims had been miscategorized as trannies: One died as a result of suicide, and the other one's death was listed as non-suspicious. Of the nine remaining fatalities, three were prostitutes who had been murdered by their clients, possibly after their clients encountered an unexpected penis. Another one was killed by his husband. Another one was killed by another tranny. Yet another was killed by a gay-identifying cross-dresser. Two were killed for reasons that "were linked to drug use."
So that leaves only one tranny in all those years who might have been killed "because" they were a tranny.
Based on averaged data from 2008-2016, trannies are less than half as likely to be murdered in the UK than your average male. They are only about two-thirds as likely to be murdered than your average person. They are about equally as likely to be murdered as your average woman. And even if you want to count all those 11 victims, about 1,800 actual women were murdered in the UK over the same time span, which has no annual designated day of mourning for female murder victims analogous to the Transgender Day of Remembrance.
Oh, and one thing that doesn't get much play in the media is the fact that trannies are much more likely to be murderers than murder victims.
I have no idea why Brett was killed. If he was stabbed 20 times, that's awful. He could have been killed by a pair of trans-hating 15-year-olds. It's possible. It could have been a drug deal gone wrong, just as it's likely that Matthew Shepard's highly publicized murder in Wyoming had nothing to do with him being gay, despite his corpse being propped up and used as an excuse to name a federal anti-hate crimes act. It could have been some petty romantic dispute gone severely awry.
Stabbing deaths are a near-daily occurrence in the UK, yet very few of them get as much attention as this one did. The fact that so many people have jumped to conclusions recklessly enough to break both of their legs about why Brett was killed suggests they care far more about their own agendas and their own precious feelings than they do about the truth of the matter.
My brother was murdered in Paris in 1969. He suffered 30-40 stab wounds and was strangled with his own belt. We never learned the specifics of his murder. The specifics didn't matter to us, either. It only mattered that he was murdered and that we lost him.
The confused teenager who called himself "Brianna Ghey" is now dead. That's a fact. Nearly everything else that's publicly circulating about this story is fake and gay.

*  *  *
Counter-Currents has extended special privileges to those who donate $120 or more per year.
First, donor comments will appear immediately instead of waiting in a moderation queue. (People who abuse this privilege will lose it.)
Second, donors will have immediate access to all Counter-Currents posts. Non-donors will find that one post a day, five posts a week will be behind a "Paywall" and will be available to the general public after 30 days.
Third, Paywall members have the ability to edit their comments. 
Fourth, Paywall members can "commission" a yearly article from Counter-Currents. Just send a question that you'd like to have discussed to

[email protected]

. (Obviously, the topics must be suitable to Counter-Currents and its broader project, as well as the interests and expertise of our writers.)
To get full access to all content behind the paywall, sign up here:
Paywall Gift Subscriptions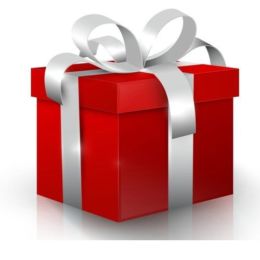 If you are already behind the paywall and want to share the benefits, Counter-Currents also offers paywall gift subscriptions. We need just five things from you:
your payment
the recipient's name
the recipient's email address
your name
your email address
To register, just fill out this form and we will walk you through the payment and registration process. There are a number of different payment options.