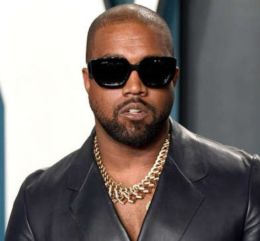 607 words
Dear Ye,
Is everything okay? I get the impression that all is not well with you. You are under the kind of pressure that very few men have ever had the misfortune to face. Armed with nothing but the truth, your faith, and the strength of your convictions, you have stepped into the teeth of Jewish power. You have challenged something pervasive and malevolent, and I am sure you are now realizing that some things in your life that had been certain are not certain anymore. You have given rise to enemies — enemies who not only wish to destroy you, but know how.
I can only imagine how your life has changed as a result of this. I hope that it will make you stronger and more resilient in the end, but I am sure that in the meantime you will have to adjust. Perhaps this will mean completely restructuring your life to be on a permanent war footing. Hopefully it won't come to that, but it could.
This will mean that you will have to keep your guard up at all times. You will have to be very careful with all of your decisions. You will have to rely on more than your instincts when interacting with people. You will have to step out of yourself to see how your enemies can distort and smear and ruin you. I am sure as a celebrity you have grown accustomed to this, but now the stakes are much higher. It will be a matter of your survival as a free man, I'm sure.
Do you hold fast to the truth you know and the God you love? Or do you bend the knee to our worldly empires — empires that build their fearsome power through the cynical exploitation of Man's weakness and sin?
By choosing the first path — and sticking with it — you have proven to be a man of extraordinary character. You're not doing this for money or power or attention. You're doing this because you mean it. Thus, you have integrity. This means you are a real threat to your enemies — people who are also the enemies of millions. Whether you realize it or not, you are now speaking for these millions.
Thank you for that. But please remember that your integrity and faith will not be enough to diminish the pressure your enemies will relentlessly place on you; it may only increase it. Your only choice at this point is to rise up and call upon your faith and inner strength to meet this pressure with equal and opposite pressure of your own. This will show the world the difference between a good man and a great man.
But it will come at a cost. It will hurt. Being at war always hurts. I'm afraid at times you will feel bewildered, betrayed, and dismayed. I'm afraid you might stumble or grow disheartened after staring defeat in the mirror morning after morning. I am afraid you will succumb to the pressure. And why not? You're only human.
At times like this, please remember that the organism will always adapt, and the mind will heal itself.
The organism will always adapt, and the mind will heal itself.
Faith in these two principles is every bit as important as faith in God. It will give you strength when you're weak, and courage when you're afraid. It will restore your soul and it will carry you along the paths of righteousness.
Though a host should encamp against me, my heart shall not fear: though war should rise against me, in this will I be confident. — Psalm 27:3
Sincerely,
Spencer J. Quinn
* * *
Like all journals of dissident ideas, Counter-Currents depends on the support of readers like you. Help us compete with the censors of the Left and the violent accelerationists of the Right with a donation today. (The easiest way to help is with an e-check donation. All you need is your checkbook.)
For other ways to donate, click here.