The Counter-Currents 2022 Fundraiser
Reasons for Optimism
Greg Johnson
800 words
Exciting news! Counter-Currents aims to raise $300,000 this year to sustain and expand our work, including organizing real-world community events and creating a new public policy institute. Last week, we crossed the half-way point. This week we got one percent more toward our goal. Thus far, we have raised, $165,019.30, which is 55% of our goal. Thank you, everyone who has helped out.
There's a lot of bad news right now. The West is in the hands of hysterical midwit ideologues and greedy cynics who have given us a global economic crisis, spiraling immigration and crime, and reckless foreign adventures risking war with two nuclear superpowers. Thus it is not surprising that a friend of mine recently asked me for some reasons for hope.
There are two kinds of optimism: irrational and rational. I am a constitutional optimist, which is the irrational kind. Thus I have to constantly ask myself if there really are good reasons for optimism for our cause and our people. The answer is yes. These are the reasons I come back to again and again.
First, we have the correct views of human nature and politics, which will allow us to better secure the goods of political life: identity, prosperity, security, peace. That is, if we gain power. But is there good reason to think that we will eventually gain power? That depends in part on our enemies and in part on our movement.
Second, the current political establishment is premised on falsehoods about human nature and politics that can only lead to disaster. The big question is not will they lose power, but when they will lose power. There's also a question about how they will lose power. Will they destroy the world, or will sane people take over before then? Again, that depends in part on our enemies and in part on us.
Third, our movement is growing, and I don't just mean White Nationalism. I mean the broader genus of white identity politics, including the National Populist trend that has established stable governments in Hungary and Poland and recently elected new leaders in Italy and Sweden.
Public opinion polls show that ideas that were marginal when I got involved in White Nationalism are going mainstream.
For instance, when I was editing The Occidental Quarterly, I wanted to do a special issue on secession. At the time, many people in our own circles were dismissive. Now:
The University of Virginia Center for Politics reported a recently that 52% of Trump voters favor secession.
YouGov has reported that 2/3rds of Southern Republicans and 1/2 of Southern independents feel the same way.
The Texas Republican Party has endorsed a "Texit" referendum.
The idea of a "national divorce," which is a White Nationalist talking point, is now a mainstream Republican meme.
In 2011, the "white genocide" meme began being circulated by Bob Whitaker's followers, who formed the first internet "troll army." Also in 2011, Renaud Camus coined the term "the Great Replacement." Both terms mean the same thing: the deliberate, engineered replacement of white populations with non-whites in our own homelands. White genocide and the Great Replacement have gone from the margins to the mainstream in the last few years:
Tucker Carlson openly endorsed the Great Replacement thesis by name in April of 2021.
Recent polls now report that up to 70% of Republicans believe in the Great Replacement.
No single person can take credit for all of this, but it would not have happened without our movement. So a little bit of self-congratulation is definitely in order.
Fourth, our movement is not just growing in size and influence, it is also growing in quality. For instance, the more intellectual currents of our movement which I have tried to foster are genuinely vibrant and engaging, whereas the Left only attracts boring shills. Moreover, we are gaining the allegiance of not just smart people but also courageous ones, whereas the Left is increasingly weighted with dullards, hysterics, and fools.
Fifth, our movement is getting younger. We are also seeing more women and more families with children in our circles. When I first got involved with White Nationalism, it was like going to church or the symphony. Our meetings were seas of gray heads. Now I see more young people than old, which means that we can actually see that our movement has a future. Which means our race has a future. Of course, youth is associated more with energy than wisdom, and during the growth period of the Alt Right, many mistakes were made because the young, energetic, and foolish were making decisions. We need to do better work mentoring young activists and creating a new leadership cadre.
Sixth, our movement is now in an ideal situation vis-a-vis the establishment. Because their policies are built on falsehood and folly, they can only produce disasters, which they must then lie about or cover up. By predicting and opposing the negative effects of multiculturalism and globalization, we gain credibility as the system loses it. This brings more people to our side. We are feeding and growing off the system's failures. We are profiting from their decline. At a certain point, their declining fortunes and our rising fortunes will give us opportunities to take and keep power. But when those opportunities arise, we need to have a large, well-organized, and capable movement to step in. That's what we are building today.
Here's how you can help.
1. E-Checks
The easiest way to send money to Counter-Currents is by e-check. It is as secure, fast, and convenient as a credit card. All you need is your checkbook.
E-checks don't work outside the US, but we now have a new way to send recurring or one-time donations from outside the US for very low cost. For details, email [email protected].
2. Credit Cards
In 2019, Counter-Currents was de-platformed from five credit card processors. We applied to a couple of other processors but were turned down. In the process of applying, we discovered that Counter-Currents has been put on the so-called MATCH list, a credit card industry blacklist reserved for vendors with high rates of chargebacks and fraudulent transactions. This is completely inapplicable to Counter-Currents. Thus our placement on this list is simply a lie — a financially damaging lie — that is obviously political in motivation.
Currently, there are only two ways we can take credit card donations:
CashApp as $CounterCurrents! CashApp allows you to make an instant credit card donation without a high processing fee. Plus, it gives us an encouraging mobile alert when you donate! Boost the Counter-Currents staff morale instantly! Donate via CashApp!
Entropy, a site that takes donations and comments for livestreams. Visit our Entropy page and select "send paid chat." Entropy allows you to donate any amount from $3 and up. All comments will be read and discussed in the next episode of Counter-Currents Radio, which airs every weekend.
3. Bank Transfers
It is also possible to support Counter-Currents with bank transfers. Please contact us at [email protected].
4. Gift Cards
Gift cards are a useful way to make donations. Gift cards are available with all the major credit cards as well as from major retailers. You can send gift cards as donations electronically, by-email, through the snail mail. If you can find a place that sells gift cards for cash, they are as anonymous as sending cash and much safer.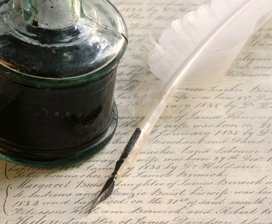 5. Cash, Checks and Money Orders
Sometimes the old ways are best. The least "de-platformable" way to send donations to Counter-Currents is to put a check or money order in the mail. Simply print and complete the Word or PDF donation form and mail it to:
Counter-Currents Publishing, Ltd.
P.O. Box 22638
San Francisco, CA 94122
USA
[email protected]
Thank you, Boomers, for keeping your checkbooks, envelopes, and stamps. There are youngsters reading this site who have never written a check or put a letter in the mail.
6. Bill Payment Services
If you wish to make monthly donations by mail, see if your bank has a bill payment service. Then all you need to do is set up a monthly check to be dispatched by mail to our PO box. This check can be made out to Counter-Currents or to Greg Johnson. After the initial bother of setting it up, you never have to think about it again.
7. Crypto-Currencies
In addition to old-fashioned paper donations, those new-fangled crypto-currencies are a good way to circumvent censorious credit card corporations.
Click here to go to our crypto donation page.
Click here for a basic primer on how to get started using crypto. Do not, however, use COINBASE. COINBASE will not allow you to send money to Counter-Currents. (Yes, it is that bad.)
For those brand new to cryptocurrency, you can even use your credit card to buy cryptocurrency via Moon Pay here. Then you can send your cryptocurrency to our crypto addresses.
8. The Counter-Currents Foundation
Note: Donations to Counter-Currents Publishing are not tax deductible. We do, however, have a 501c3 tax-exempt educational corporation called The Counter-Currents Foundation. If you want to make a tax-deductible gift, please email me at [email protected]. You can send donations by mail to:
The Counter-Currents Foundation
P.O. Box 22638
San Francisco, CA 94122
USA
9. Remember Us in Your Will
Finally, we would like to broach a very delicate topic: your will. If you are planning your estate, please think about how you can continue helping the cause even after you are gone. The essay "Majority Estate Planning" contains many helpful suggestions.