1,259 words
Until very recently, Minnesota loomed in the public imagination as a state that was so white, you could almost go snow-blind merely looking at it on a map. Possibly due to its dark and endless winters, it has been a magnet for Scandinavians immigrating to America since the 1850s. The Minnesota Vikings football team are thus named because even today, the state boasts more residents of Swedish and Norwegian ancestry than any other state in the Union. The city of Minneapolis, Minnesota — not Fargo, North Dakota — is where most of the film Fargo, with its overwrought caricaturizing of the whitest possible white people in America, was set.
Ever since the 1990s I've likened Minneapolis to Portland: one of those cities that's so disproportionately white by American standards that it becomes maddened by its good fortune and flings itself into a tortured maelstrom of self-flagellating guilt over its clean air and low crime and lack of non-whites to the point where it feels as if the only path to redemption involves shitting the bed with endless waves of brown.
In 1950, the city of Minneapolis was 99% white. As of the 2020 census, Minneapolis was 58.1% white.
Over the years, Minnesota's unacceptable whiteness problem was rectified by schlepping in countless tired and huddled masses from such high-status nations as Vietnam, Laos, Cambodia, Ethiopia, and Somalia.
Somalia. What a great country.
Minnesota's new demographic bragging right is that along with hosting hordes of ex-Swedes and ex-Norsemen — which an acquaintance of mine from Minneapolis once referred to as "fjord niggers" — it now can, erm, boast that "the Minneapolis–Saint Paul metropolitan area . . . makes up the largest Somali diasporas in the United States."
Minneapolis graced the United States Congress with its first Somali-American member, and also the first African-born member of Congress, Ilhan Omar, whom, shall we say, doesn't exactly act grateful that she no longer has to live in Mogadishu.
Minneapolis is also where a bulbheaded Somali-American cop named Mohammed Noor, without a word of warning, shot and killed a white woman named Justine Damond one night in July 2017. Damond had called 911 reporting that she heard a woman screaming in an alley behind her house. There were no national editorials about how black men routinely butcher White Female Bodies. There were no white riots. Mohammed Noor is now a free man, whereas Derek Chauvin may possibly die in prison.
In 2019, 24-year-old Emmanuel Deshawn Aranda threw a five-year-old white boy over a third-floor railing at the Mall of America in Minneapolis, nearly killing him. There were no riots over that one, either.
Then came 2020's Summer of Floyd. The match was lit at the intersection of 38th and Chicago in Minneapolis, and the fires spread nationwide, leading to the "Minneapolis Effect" wherein an alleged concern for black lives caused countless more black deaths, the dismantling and emasculation of police departments nationwide, and an unsustainable powder keg of a cultural situation where the majority population is terrified to even think anything negative about black people lest they face eternal social unpersoning and possibly even a deadly beating.
Thanks a bunch, Minneapolis. Are you sure things weren't even a teeny smidge better when the city was 99% fjord niggers?
The day after Floyd's death, Minneapolis Mayor Jacob Frey made everything so much worse by announcing that "being Black [sic] in America should not be a death sentence." He made quite a spectacle of crying over Floyd's casket. And after Derek Chauvin was found guilty of all three murder charges against him, Frey tweeted that "George Floyd came to Minneapolis to better his life. But ultimately his life will have bettered our city."
MmmmmmmmmmmNO.
Students in the Minneapolis Public School District are 36.9% white and 33.3% black, while the rest is a counterclockwise swirl of brown and yellow. Test results from late last year found that roughly three-quarters of white students were reading at their grade level or above, while 62% of them were proficient in math.
By contrast — and what a dark contrast it is — a piddling 19% of black students were reading at their grade level. A mere 9% of black pupils were treading water in their math classes, while the rest had already drowned.
There is only one possible explanation for this stark disparity: not enough black teachers.
In March, amid a strike by educators with the gall to walk off the job and demand more benefits despite their dismal performance record, a member of the Minneapolis teachers' union told a local magazine:
Students need educators who look like them and who they can relate to. . . . This language gives us the ability to identify and address issues that contribute to a disproportionately high turnover of educators of color.
Is there any evidence for this assertion that students need teachers who "look like them"? Asians seem to do fine without an overabundance of Asian teachers. If the only necessary prerequisite for academic and civilizational success was to be around people who look like you, I have two words for you: Explain Africa.
The Minneapolis Public Schools announced in June that they'd allocated over $2 million to inject "ethnic, racial, and cultural diversity" into their K-5 curriculum for the purposes of helping students develop "positive math identity."
And just this week, news broke that in the negotiations that settled the teachers' strike back in March, the union agreed that if teachers were to be laid off, it would not be based on the traditional labor-union rule of "last in, first out." Instead, the new standard would be "Whites are the first to go."
According to recent estimates, a mere 18% of Minneapolis teachers are non-white, despite the fact that the student population is over 60% non-white. This was taken as irrefutable evidence not that more whites than non-whites apply to be teachers, nor that non-white applicants may have been less qualified, nor that the non-white applicants who became teachers either skipped school or raped one of their students while on yet another crack binge.
No, the only possible reason was "past discrimination." According to the signed agreement that settled the strike:
Past discrimination by the District disproportionately impacted the hiring of underrepresented teachers in the District, as compared to the relevant labor market and the community, and resulted in a lack of diversity of teachers. . . . Starting with the Spring 2023 Budget Tie-Out Cycle, if excessing [laying off] a teacher who is a member of a population underrepresented among licensed teachers in the site, the District shall excess the next least senior teacher, who is not a member of an underrepresented population.
Among the groups the new deal would protect from being "excessed" were:
"Teachers who are members of populations underrepresented among licensed teachers in the district.
"Alumni of Historically Black Colleges and Universities, Tribal Colleges and Universities, and Hispanic Association of Colleges and Universities programs."
There are numerous reasons why this double standard is unconstitutional, the most surprising of which is that although affirmative action allows businesses to discriminate on racial grounds when hiring people, no such precedent has been set for laying off an employee or outright firing them.
Whether or not the new rule stands, it was mostly white teachers who voted for and cheered their own replacement. I'm not sure they'll be so joyous if they wind up hungry and unable to afford medical care. I suppose that some people need to feel their replacement rather than ponder it in the abstract. But by that point, it may be too late.
Just like Portland, Minneapolis got the diversity it wanted. But it probably didn't get the diversity it expected.
*  *  *
Counter-Currents has extended special privileges to those who donate $120 or more per year.
First, donor comments will appear immediately instead of waiting in a moderation queue. (People who abuse this privilege will lose it.)
Second, donors will have immediate access to all Counter-Currents posts. Non-donors will find that one post a day, five posts a week will be behind a "Paywall" and will be available to the general public after 30 days.
Third, Paywall members have the ability to edit their comments. 
Fourth, Paywall members can "commission" a yearly article from Counter-Currents. Just send a question that you'd like to have discussed to

[email protected]

. (Obviously, the topics must be suitable to Counter-Currents and its broader project, as well as the interests and expertise of our writers.)
Fifth, Paywall members will have access to the Counter-Currents Telegram group. 
To get full access to all content behind the paywall, sign up here:
Paywall Gift Subscriptions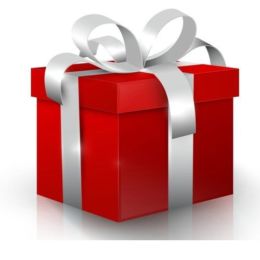 If you are already behind the paywall and want to share the benefits, Counter-Currents also offers paywall gift subscriptions. We need just five things from you:
your payment
the recipient's name
the recipient's email address
your name
your email address
To register, just fill out this form and we will walk you through the payment and registration process. There are a number of different payment options.