Another Civil War? Don't Get Your Hopes Up
Jim Goad
1,149 words
A friend from Oklahoma recently texted me:
How close are we from civil war anyway?
My reply came suddenly and effortlessly, almost as if a higher power had seized my typing fingers:
I don't think Americans have their shit together enough to even pull off a civil war.
My friend agreed, and we moved on to cheerier topics.
But many of the carcass-pecking buzzards in the professional pundit class are not only certain that another Civil War is right around the corner, they're so perceptive that they know that white people will be to blame for it! And "racism"! And "right-wing white men who worry about changing demographics, stagnating wages, and how the shift to a multi-racial and multi-ethnic America will affect them."
"Is Civil War Ahead?" The New Yorker recently asked. "Is America heading to civil war or secession?" CNN wondered aloud. Two books released in January — How Civil Wars Start: And How to Stop Them and The Next Civil War: Dispatches From The American Future — seem assured that American Civil War II lurks right around the corner.
In Toronto's Globe and Mail, Thomas Homer-Dixon wrote:
By 2025, American democracy could collapse, causing extreme domestic political instability, including widespread civil violence. By 2030, if not sooner, the country could be governed by a right-wing dictatorship.
Actually, a Right-wing dictatorship would provide far more stability than another Civil War. But so would a Left-wing dictatorship. But from sea to shining sea, I don't think America has enough stability left to pull off another Civil War. It barely has enough energy left to fall apart gracefully.
In 2020, Business Insider published a poll claiming a majority of Americans felt that the US was already in the throes of a "cold" civil war. Last year, a University of Virginia Center for Politics poll found that most people who voted for Donald Trump in 2020 wanted their state to secede from the Union after Trump was not declared the winner. The same poll found that two-fifths of Biden voters said it may be "time to split the country." In February 2021, a Zogby poll found that more Americans believe a future civil war is likely than don't. In December 2021, Harvard's Kennedy School released a poll that found that a third of Americans under 30 expected "a civil war" within their lifetimes.
I think they're all being way too optimistic. I'm so pessimistic, I feel that even a civil war is beyond our capabilities.
I believe America is doomed as a nation — so doomed, it won't even be able to pull off another civil war. To have a functional and ripping good civil war, you need to have only two sides, each so devoted to their cause that they're willing to die for it. But demographically, geographically, and ideologically, the US is far too complex to split into two easily discernible "sides." Both individually and collectively, latter-day Americans have proved to be too dumb and lazy to devote much attention and discipline to the rigors of a full-blown domestic ground war. They can't even handle losing their wireless connection for a half-hour.
I believe we are broken as a country — but there's a crucial difference between breaking into two pieces and shattering into a thousand. Two pieces would signify another Civil War; a thousand pieces would mean a total collapse.
Our last Civil War was so much easier to define — North vs. South, with a neatly drawn Mason-Dixon Line. Many seem to think that if another Civil War were to erupt, it'd be Red vs. Blue states.
Oh, if America's social situation were only that retardedly simple.
Even the Red and Blue states are split between their urban and rural factions.
White Americans are split between the Goodwhites and Badwhites.
And then there are whites versus everyone else . . . including in volatile places such as the military.
Coasts versus Flyover Country.
Upper and lower classes united against everyone in the middle.
English-speaking versus Spanish-speaking.
Generation against generation.
Native-born versus immigrant — and "indigenous" against both.
In a world where even feminists and trannies can't get along, how do you expect to rope us all off into only two groups?
If a house divided against itself cannot stand, then a cheap motel divided against itself doesn't stand a chance in hell.
The population is sufficiently multicultural to prevent any large-scale show of unity against the government. Most of the proles' energies will be drained merely through screaming at one another. Color me paranoid, but I suspect this may have been multiculturalism's endgame from the get-go.
There's no middle anymore. But that doesn't mean there are only two sides. There are a thousand sides, but no middle. If there is to be a civil war, it will be an intersectional civil war, with every possible side at battle with every other side. The only impartial observer will be the government.
Even the much ballyhooed but essentially fangless white-supremacist militias that we're told are cocked and locked and perched to overtake the federal government lack a crucial advantage that the Rebel soldiers had when fighting the Yankees: They had the entire weight of the Southern legal and professional classes behind them.
Perhaps average Americans get so wrapped up in what the Second Amendment supposedly guarantees them that they've forgotten that it doesn't allow them to have nukes or F-15s in the same way that the First Amendment doesn't afford them the federal government's massive surveillance capabilities.
I suspect that what's coming is less of a coup or an attempted insurgency than simply a long and depressing spate of ethnic, ideological, and regional brushfires where non-governmental agents slaughter one another while the feds film everything and then perform cleanup.
So it won't be a civil war; it'll be an ongoing war between civilians, with the government taking notes.
Have you tried getting a package delivered through the US Postal Service on time recently? Have you tried calling any kind of professional office during working hours without getting a recording telling you to call back during working hours? Have you noticed that over the past couple of years, everything has unspooled and America seems to have sunk from a First World country to a Third World country without even pausing to wink at the Second World? When they told us we'd be transitioning to a service economy, no one warned us that all the servants would be this dumb, fat, and lazy.
So if you can't even find a fast-food worker to deliver your order without a mistake, don't expect any of these dim bulbs to make it through an hour of Basic Training without going AWOL.
I sincerely try not to think about how deeply fucked this country is, but every day this country does something to remind me.
There will be more chaos. More decay. More murder. More division. More despair. But nothing so organized that it'd deserve to be called a Civil War.
*  *  *
Counter-Currents has extended special privileges to those who donate $120 or more per year.
First, donor comments will appear immediately instead of waiting in a moderation queue. (People who abuse this privilege will lose it.)
Second, donors will have immediate access to all Counter-Currents posts. Non-donors will find that one post a day, five posts a week will be behind a "paywall" and will be available to the general public after 30 days.
To get full access to all content behind the paywall, sign up here:
Paywall Gift Subscriptions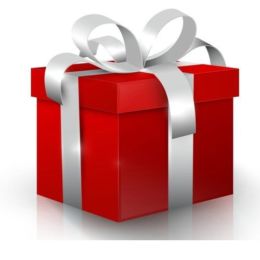 If you are already behind the paywall and want to share the benefits, Counter-Currents also offers paywall gift subscriptions. We need just five things from you:
your payment
the recipient's name
the recipient's email address
your name
your email address
To register, just fill out this form and we will walk you through the payment and registration process. There are a number of different payment options.