Manifesto del Nazionalismo Bianco:
Capitolo 15, Il Nazionalismo bianco è inevitabile
Greg Johnson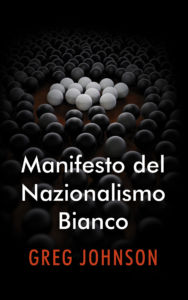 1,495 parole
Parte 16 di 16 (Parte 1, Parte 15)
Il Nazionalismo bianco è un'inevitabile reazione da parte dei bianchi, che stanno subendo una pulizia etnica nelle proprie terre. Ovviamente la maggior parte delle persone non sono tanto volgari da richiedere esplicitamente una pulizia etnica a danno dei bianchi. Piuttosto, usano eufemismi come "diversità" e "multiculturalismo". Ogniqualvolta un'azienda, una chiesa, una scuola o un quartiere diventa più "variegato" o "multiculturale", non significa altro che ha meno bianchi e più non-bianchi.
La sostituzione di non-bianchi con bianchi non viene mai elogiata come esempio di diversità o multiculturalismo. Quando la cosa avviene in un quartiere non bianco, viene denunciata come "gentrificazione". Quando avviene in un Paese non bianco, viene condannata come "imperialismo" e "colonialismo", o persino come "pulizia etnica" e "genocidio". Ai non-bianchi è permesso tenere i propri spazi, ai bianchi no. Ciò che è loro se lo tengono. Ciò che è nostro è negoziabile.
Dato che diversità non significa altro che la sostituzione di bianchi con non-bianchi, ovvero una forma di pulizia etnica, e dato che tutte le maggiori istituzioni della nostra società stanno attivamente promuovendo la diversità, una reazione è inevitabile.
Per rendersene conto non è necessario addentrarsi negli argomenti pro o contro la diversità. Non è necessario disquisire di biologia, storia, sociologia o economia. Non è necessario sapere quale parte è nel giusto. Tutto questo può venire dopo. Per ora, è necessario solo riconoscere che i bianchi, come qualsiasi animale sano, reagiranno quando si sentono sotto attacco.
Quando i bianchi si renderanno conto di essere sotto attacco in quanto gruppo, altre questioni politiche – comprese le questioni più controverse che ci dividono – sembreranno meno importanti. Diventerà invece più importante quello che abbiamo in comune: la nostra identità razziale ed etnica, il bersaglio sulla nostra schiena che non possiamo scrollarci di dosso perché è parte di noi.
In una società omogenea, la politica riguarda modi diversi di concepire il bene comune, perché in una società omogenea, i cittadini hanno molto in comune. Spesso diamo questa cosa per scontato. Anzi, non la notiamo nemmeno fino a quando non ci vengono imposti la diversità e il multiculturalismo.
In una società multiculturale, le uniche cose che le persone condividono sono un territorio e un sistema politico ed economico, in cui gruppi organizzati che invece condividono un'identità comune combattono tra loro per accaparrarsi il potere e le risorse.
Il Nazionalismo bianco è una politica identitaria per i bianchi, ed è inevitabile che emerga quando delle società bianche si trasformano in società multirazziali. Finirà solo quando il multirazzialismo verrà di nuovo sostituito da società bianche razzialmente ed etnicamente omogenee.
Come minimo, il Nazionalismo bianco è una politica identitaria condotta nel contesto di una società multirazziale. I bianchi dovranno inevitabilmente organizzarsi per preservare la propria ricchezza, il proprio potere e le proprie comunità dalla depredazione da parte di non-bianchi. Non è detto che queste politiche nazionaliste siano esplicitamente razziali. Anzi, all'inizio il Nazionalismo bianco raramente vorrà affrontare il tabù contro l'identità razziale in termini espliciti, quindi abbraccerà il nazionalismo liberale più che quello razziale e perseguirà gli interessi dei bianchi sotto forma di principi universali come i diritti e la legalità.
Tuttavia, anche le opinioni nazionaliste bianche più timide, autocontraddittorie e controproducenti sono bastate a far passare il referendum sulla Brexit e a promuovere Donald Trump alla presidenza degli Stati Uniti. Anzi, questo Nazionalismo bianco implicito è il principio che anima i movimenti populisti che vediamo in crescita in tutto il mondo bianco.
Man mano che i nazional-populisti accumulano delle vittorie, sarà inevitabile compiere una transizione dalla promozione implicita di interessi razziali a quella esplicita e passeremo dalla difesa all'attacco. Non ci limiteremo a fermare l'esproprio dei bianchi, ma invertiremo la tendenza. Richiederemo bei quartieri, scuole, attività commerciali, comunità e Paesi bianchi – e conseguire queste cose richiede la sostituzione di non-bianchi con bianchi.
A questo punto, il Nazionalismo bianco si troverà a un bivio. Il sentiero di sinistra condurrà alla preservazione delle società multirazziali, ponendole però sotto il controllo dei bianchi e ristabilendo larghe maggioranze bianche. Questa è l'opzione del suprematismo bianco, alla quale i nazionalisti liberali sono logicamente votati, dato che trovano il sentiero di destra moralmente e politicamente allarmante.
Il percorso di destra abbraccia il significato e l'impeto più profondo del Nazionalismo bianco. Rifiuta la diversità in toto, a favore dell'idea di etnostato. È disposto a spostare persone e confini per creare Patrie razzialmente ed etnicamente omogenee per tutti i popoli europei che aspirano all'autodeterminazione. Questo è lo scopo ultimo del Nazionalismo bianco per come lo concepisco io.
L'Europa è la madrepatria della nostra razza. Nessun'altra razza può legittimamente rivendicarla. Non c'è quindi alcuna ragione per cui le nazioni europee non dovrebbero rimuovere tutti i non-bianchi. Nel caso degli Stati Uniti e di altre società fondate da coloni europei, è giusto lasciare qualche spazio per le popolazioni indigene superstiti e per i discendenti degli schiavi neri, preferibilmente assegnando loro delle Patrie autonome.
Nel caso degli Stati Uniti, sono disposto a considerare la possibilità di forme di nazionalismo liberale che si avvicinino all'idea di etnostato come espedienti temporanei per raggiungere un compromesso con la realtà politica. Ad esempio, penso che i nazionalisti bianchi dovrebbero seriamente promuovere una politica di immigrazione/emigrazione che miri a ristabilire lo status quo etnico del 1965, che sotto molti aspetti è coinciso con l'apice della civiltà americana. L'obiettivo sarebbe semplicemente quello di cancellare l'errore catastrofico dell'apertura dei nostri confini al Terzo Mondo. Questa trasformazione potrebbe compiersi gradualmente e si potrebbe fissare il 2065 come data ultima per il suo completamento. Una proposta di questo genere potrebbe persino ricevere il sostegno di molti non-bianchi, perché riserverebbe un posto alla loro gente nel futuro dell'America. Nella misura in cui i bianchi godrebbero della completa libertà di dissociarsi dalle altre razze, il risultato sarebbe di fatto una società nazionalista bianca per la stragrande maggioranza dei bianchi.
Non vi è però alcuna garanzia che questa società razzialmente segregata prima o poi non diventi troppo compiaciuta di se stessa e quindi finisca con l'illudersi e disperdersi, ripetendo tutti gli errori che oggi ci stanno distruggendo. I nazionalisti bianchi dovranno quindi continuare a fissare nuovi paletti fino alla completa realizzazione dell'etnostato. Non c'è motivo per smettere di esaltare l'idea di una società completamente omogenea, perché anche i più timorosi nazionalisti liberali sanno, nel profondo del loro cuore, che l'America sarebbe un posto migliore se non ci fosse nemmeno un nero o un messicano o un musulmano.
Se il Nazionalismo bianco porterà a società suprematiste bianche basate sulla segregazione o a etnostati omogenei dipende da contingenze storiche che non possiamo prevedere o controllare. È anche possibile che il Nazionalismo bianco fallisca del tutto in certi Paesi.
Possiamo dire però che il Nazionalismo bianco è inevitabile, perché già esiste, anche se la sua vittoria finale è incerta. Non facciamo appello a nozioni pseudo-scientifiche di un inevitabile progresso storico, come fanno i marxisti. E benché molti di noi prendano ispirazione da visioni cicliche della storia, siano esse Tradizionali o spengleriane,  crediamo anche che sia nostro dovere combattere per un'Età dell'Oro invece di arrendersi al declino o di sperare che forze storiche compiano il nostro lavoro.
Il Nazionalismo bianco è tanto inevitabile quanto il fatto che un cane maltrattato morderà chi lo tormenta. A parte questo, la vittoria è solo inevitabile nella misura in cui noi la rendiamo tale.
Ci sono buone ragioni per essere ottimisti, però, semplicemente perché la diversità razziale ed etnica all'interno di una società è un fattore di divisione, di conflitto e di erosione di identità distinte. La pulizia etnica a danno dei bianchi può solamente essere perpetuata con la menzogna e il ricatto morale – e, quando questi falliscono, con l'intimidazione e la violenza esplicita. Si può continuare a farsi beffe della realtà a lungo, finché a pagare il prezzo sono altre persone. Ma prima o poi i regimi multiculturali perdono la propria forza attraverso le divisioni interne e il caos, e la propria legittimità attraverso le menzogne e l'incapacità di mantenere le promesse.
Per contro, essendo che il Nazionalismo bianco è in armonia con la realtà, la nostra forza non può che crescere, poiché sappiamo che nasce dall'unità razziale ed etnica; e anche la nostra credibilità non può che crescere, poiché si basa sul dire la verità. Anzi, dato che la prova migliore della nostra superiorità verrà dal sistema stesso, il Nazionalismo bianco essenzialmente si nutrirà del declino del sistema.
L'ordine costituito sta già lottando furiosamente, al limite delle proprie capacità, per sopprimere le politiche identitarie bianche e la coscienza razziale dei bianchi, che stanno appena iniziando a risvegliarsi. Ma questo significa che la capacità del nostro etnocentrismo di crescere eccede di gran lunga la capacità del sistema di contenerlo. Quindi anche un piccolo incremento nella coscienza razziale dei bianchi potrebbe eccedere la capacità del sistema di sopprimerla; e a quel punto potrebbe succedere di tutto.
Prima o poi, la traiettoria del declino del sistema e quella della nostra ascesa si incroceranno; e quando la nostra coscienza in crescita supererà la sua capacità sempre più limitata di controllarci, noi vinceremo.
*  *  *
Counter-Currents has extended special privileges to those who donate $120 or more per year.
First, donor comments will appear immediately instead of waiting in a moderation queue. (People who abuse this privilege will lose it.)
Second, donors will have immediate access to all Counter-Currents posts. Non-donors will find that one post a day, five posts a week will be behind a "paywall" and will be available to the general public after 30 days.
To get full access to all content behind the paywall, sign up here:
Paywall Gift Subscriptions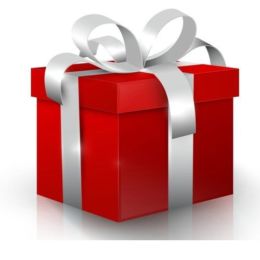 If you are already behind the paywall and want to share the benefits, Counter-Currents also offers paywall gift subscriptions. We need just five things from you:
your payment
the recipient's name
the recipient's email address
your name
your email address
To register, just fill out this form and we will walk you through the payment and registration process. There are a number of different payment options.