Manifesto del Nazionalismo Bianco:
Capitolo 1, L'estinzione dei bianchi
Greg Johnson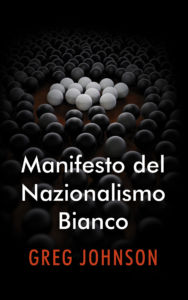 2,209 parole
Parte 2 di 16 (Parte 1, Parte 3)
I nazionalisti bianchi ritengono che l'attuale sistema sociale e politico abbia posto la nostra razza sulla via dell'estinzione biologica. Se le tendenze attuali non vengono invertite, i bianchi come razza a sé scompariranno.
A molti bianchi questa potrà sembrare come un'affermazione assurda e allarmista, dato che oggi come oggi ci sono tra i 700 milioni e 1 miliardo di noi sul pianeta. In parte, questo scetticismo non è altro che il rifiuto psicologico di una prospettiva spiacevole. I non-bianchi raramente si mostrano scettici riguardo all'estinzione dei bianchi. Anzi, i nostri nemici danno la nostra futura scomparsa per scontata e si compiacciono apertamente del nostro declino.
Tuttavia, io sostengo che l'estinzione dei bianchi non è una fantasia allarmista, ma piuttosto un fatto allarmante, l'inevitabile conclusione di un'analisi sobria e informata.
Dato che mi si appannano gli occhi alla vista di modelli matematici, tabelle, grafici e un linguaggio tecnico, formulerò la mia tesi nel modo più semplice possibile. Prima, sosterrò solamente che l'estinzione dei bianchi è un'idea plausibile, non inverosimile o fantasiosa. Poi sosterrò che, se la tendenza attuale perdura, l'estinzione dei bianchi sarà non solo possibile ma inevitabile.
In termini biologici, la razza bianca è una sottospecie della più ampia specie umana, Homo sapiens. Quando una specie si estingue, a estinguersi, ovviamente, sono anche tutte le sue sottospecie. Ma quando una sottospecie si estingue, altre sottospecie della stessa specie possono sopravvivere. Specie e sottospecie si estinguono esattamente per le stesse cause. Dal punto visita della biologia della conservazione, l'estinzione di una sottospecie va combattuta tanto quanto quella di una specie intera. Infondo, le specie muoiono — o si salvano — una sottospecie alla volta. Per economicità, parlerò semplicemente di estinzione di specie. Ma quando mi riferisco specificatamente all'estinzione dei bianchi, è da intendersi che mi sto riferendo a una sottospecie dell'umanità.
I biologi affermano che fino al 99,9% delle specie esistite su questo pianeta sono ora estinte. Molte di queste specie estinte erano enormemente avvantaggiate rispetto ai bianchi. Ad esempio, la maggior parte delle specie estinte esistevano da molto più a lungo della nostra razza prima di trovarsi in estinzione. L'aspettativa media per una specie è di 10 milioni di anni, mentre i bianchi esistono solo da circa 40.000 anni.
Alcune specie estinte, inoltre, esistevano in numeri molto maggiori dei bianchi oggi. Ad esempio, nel 1866, uno stormo di piccioni viaggiatori venne avvistato nell'Ontario meridionale. Questo stormo era largo circa 1,6 km e lungo 480 km, e ci mise 14 ore a passare. Si stima che contenesse 3,5 miliardi di uccelli, ossia da 3,5 a 4 volte la popolazione bianca mondiale oggi. Entro 50 anni, tuttavia, l'intera specie si era estinta come conseguenza della caccia e della perdita di habitat. Nel 1914, Martha, l'ultimo piccione viaggiatore, morì nello zoo di Cincinnati. Nel 1875, uno stormo di locuste delle Rocky Mountains coprì un'area di oltre 318.000 km2 (più della superficie della California). Si stima che contenesse 12,5 trilioni di insetti. Entro trent'anni la specie era estinta.
Alcune specie viventi esistono da tempo immemorabile. I limulidi esistono da circa 450 milioni di anni. I celacanti, da 400 milioni di anni. Le lamprede, da circa 350 milioni di anni. Il tuatara, una lucertola della Nuova Zelanda, esiste da 200 milioni di anni.
Basandoci esclusivamente sulla storia naturale, possiamo affermare che semplicemente in virtù del fatto di esistere, c'è il 99,9% di possibilità che la nostra razza si estingua. Se vogliamo essere annoverati tra i sopravvissuti a lungo termine, non possiamo certo affidarci solamente alla fortuna.
Gli esseri umani, e in particolare i bianchi, hanno un vantaggio rispetto alle altre specie: la nostra intelligenza e creatività ci possono aiutare a scoprire e sconfiggere le cause dell'estinzione. Siamo infatti l'unica specie sul pianeta che può aspirare a rendersi immortale attraverso la scienza, la tecnologia, e il buon governo.
Sfortunatamente, la nostra intelligenza sta ora venendo usata per creare condizioni artificiali che promuovono l'estinzione dei bianchi. Le estinzioni si dividono in naturali (come nel caso dei dinosauri) e causate dall'uomo (come nel caso del dodo e del piccione viaggiatore). L'estinzione dei bianchi non è naturale: essa è causata dall'uomo. Così, se vogliamo assicurare la sopravvivenza della nostra razza, la prima cosa da fare è sconfiggere non la natura, bensì altri uomini.
Estinzione non significa solo la morte di tutti i membri di una razza. Dopotutto, ogni cosa vivente muore. Ma se tutti i membri di una razza muoiono senza sostituirsi, allora la razza si estingue. Così estinzione non significa solo morte — qualcosa che accade a tutti noi — ma incapacità di riprodursi. L'estinzione diventa inevitabile se una razza è incapace di riprodursi. L'estinzione non è altro che l'incapacità di riprodursi.
Se la presente popolazione dei bianchi dovrà riprodursi, ogni coppia in media dovrà avere 2,1 figli: 2 figli per riprodurre loro stessi e 0,1 per fare il lavoro di quelli che sono stati incapaci di riprodursi. L'immagine di una famiglia "normale" — padre, madre e due bambini — è di fatto il volto felice e sorridente dell'incombente annichilimento razziale, perché se il tasso di denatalità continua sufficientemente a lungo, in modo tale che più persone muoiano di quante ne nascano, la nostra razza prima o poi cesserà di esistere. Se prelevi più soldi dal tuo conto in banca di quanti ne depositi, il tuo bilancio raggiungerà lo zero. È semplice matematica.
Avere un terzo figlio è ciò che fa la differenza tra il contribuire alla morte graduale  della nostra razza o a una sua sana ripresa. I Nazionalisti Bianchi devono fare tutto il possibile per creare una nuova immagine "normale" di una famiglia bianca con tre figli, contro l'immagine di una famiglia con uno o due figli. Sfortunatamente, la natalità dei bianchi in generale e quella in ogni Paese bianco sono al di sotto del livello di sostituzione. Questo significa che l'estinzione dei bianchi è inevitabile se la tendenza attuale non viene invertita.
Quali sono le cause dell'incapacità di riprodursi, ossia dell'estinzione? I biologi citano quattro cause di base:
Perdita di habitat, ossia dell'ambiente necessario a sostenere e riprodurre la specie. La perdita di habitat può verificarsi per via di cambiamenti geologici o climatici improvvisi o graduali, della perdita di risorse, ecc.
Specie invasive, ossia competizione per le risorse da parte di un'altra specie all'interno della stessa nicchia ecologica.
Ibridazione, detta anche "contaminazione genetica", ossia riproduzione, ma non del proprio specifico tipo biologico. L'ibridazione è possibile solo se la nicchia ecologica di una specie viene invasa da un'altra sufficientemente simile.
Predazione eccessiva, ossia quando una specie viene uccisa dai predatori più velocemente di quanto riesca a riprodursi. La predazione comprende epidemie. Predazione eccessiva di fatto significa genocidio: lo sterminio di un intero gruppo. Tuttavia, il genocidio può essere di due tipi, a caldo o a freddo. Il genocidio a caldo è lo sterminio rapido e violento di un gruppo. Il genocidio a freddo è la lenta distruzione di un gruppo semplicemente attraverso la creazione di condizioni che rendono la sua sopravvivenza a lungo termine impossibile. Il genocidio a freddo può quindi comprendere anche le altre cause di estinzione: perdita di habitat, specie invasive, e ibridazione.
Tutte queste cause d'estinzione possono essere naturali o causate dall'uomo.
Passiamo ora ad esaminare la nostra estinzione in corso dal punto di vista di queste quattro cause biologiche.
Perdita di habitat: si direbbe che l'ininterrotta conquista della natura attraverso la scienza e tecnologia stia espandendo gli habitat dei bianchi. L'uomo può vivere al Polo Nord come al Polo Sud, sul fondo degli oceani e persino nello spazio. È ipotizzabile che un giorno saremo in grado di trasformare altri pianeti in habitat umani.
C'è un senso, però, in cui la riproduzione dei bianchi può dirsi affetta dalla perdita di habitat: i bianchi non si riproducono in ambienti poco sicuri e una della più grandi cause dell'esistenza di ambienti riproduttivi poco sicuri è la presenza di non-bianchi. Così come i panda non si riproducono bene in cattività, così i bianchi non si riproducono bene in ambienti multietnici.
In passato, i bianchi avevano un alto tasso di natalità quando vivevano circondati da non-bianchi. Ma questi non-bianchi erano in uno stato di schiavitù o comunque di subordinazione e costretti a emulare le norme di comportamento dei bianchi. Così, nello specifico, si può dire che i bianchi si sentano insicuri in mezzo a popolazioni di non-bianchi liberi e non assimilati, così come le troviamo nelle moderne società multiculturali.
La ricerca di spazi riproduttivi sicuri per i bianchi è uno dei motori del processo di suburbanizzazione ed extraurbanizzazione che è seguito al crollo della supremazia bianca, all'emancipazione delle popolazioni indigene non-bianche, e all'invasione delle terre dei bianchi da parte di immigrati non-bianchi.
Specie invasive: praticamente in tutte le nostre Nazioni i bianchi si trovano ora in competizione demografica con immigrati non-bianchi. Anche se dovessimo portare fine all'immigrazione non-bianca, i bianchi si troveranno ancora in competizione demografica con le esistenti popolazioni non-bianche, che di solito sono più fertili.
Ibridazione: il mescolamento razziale o meticciato è una forma di riproduzione, nel senso che entrambe le parti trasmettono i loro geni alla generazione successiva. Allo stesso tempo, però, è una causa di estinzione razziale, poiché non riproduce uno specifico tipo razziale. Il meticciato è inevitabile se si permette a diverse razze umane di socializzare liberamente all'interno dello stesso ambiente. Così, in passato, quando l'integrità razziale era ancora un valore, si avevano barriere sociali e legali contro il meticciato nelle società multirazziali. Queste barriere sono state spazzate via.
Oggi, però, la gente non è semplicemente "libera" di meticciarsi. Il meticciato viene promosso attivamente dai media e dal sistema educativo.[1]
Inoltre, il meticciato viene imposto ai bianchi attraverso lo stupro interrazziale, che quasi sempre viene perpetrato da uomini non-bianchi ai danni di donne bianche.[2] Questa forma di stupro è anche attivamente promossa da fenomeni culturali quali la pornografia e la costante promozione tra i non-bianchi di risentimento verso i bianchi, da politiche sociali che incoraggiano l'immigrazione non-bianca e l'integrazione tra popolazioni bianche e non-bianche e dall'incapacità di sorvegliare e punire adeguatamente i criminali non-bianchi.
Predazione: attualmente i bianchi non stanno subendo un genocidio rapido, a caldo, su tutta la linea; piuttosto, la presenza di popolazioni non-bianche numerose, ostili, violente, non-segregate e inadeguatamente sorvegliate sta contribuendo all'estinzione dei bianchi, giacché causa l'uccisione di bambini bianchi e di adulti fertili, e porta altri bianchi a limitare la propria fertilità attraverso la creazione di ambienti riproduttivi poco sicuri.
Nel caso dell'estinzione dei bianchi, tutte queste cause sono dovute all'uomo. I bianchi sono soggetti a perdita di habitat, invasione, ibridazione e predazione da parte dei non-bianchi per via di politiche sociali che hanno smantellato la supremazia bianca e la segregazione nelle società multirazziali; che hanno promosso l'immigrazione non-bianca in quelle che erano società bianche; che hanno rimosso le barriere contro il meticciato, incoraggiandolo attivamente; che promuovono la predazione non-bianca ai danni dei bianchi eliminando le barriere tra le razze e rivelandosi incapaci di sorvegliare e punire adeguatamente i non-bianchi quando commettono crimini.
Vi sono anche cause ideologiche, economiche e tecnologiche dell'estinzione dei bianchi.
Le cause ideologiche sono semplicemente idee e valori che promuovono l'incapacità di riprodursi: ad esempio, l'edonismo, l'individualismo, il celibato, il femminismo, l'anti-natalismo, la denigrazione della vita famigliare, una pervasiva demonizzazione dei bianchi, e il complesso di colpa dei bianchi.
Le cause economiche comprendono l'aumento del costo per formare una famiglia. Questo è causato prima di tutto dall'integrazione razziale, che è il motore della suburbanizzazione e dell'extraurbanizzazione, in quanto i bianchi cercano spazi sicuri dove mettere su famiglia. Anche l'immigrazione non-bianca e la delocalizzazione industriale contribuiscono ad abbassare i salari dei bianchi.
Ovviamente i bianchi continuerebbero a fare sesso nonostante questi fattori ideologici ed economici, che quindi non costituirebbero minacce serie alla sopravvivenza dei bianchi, se non fosse per un fattore tecnologico: la disponibilità di anticoncezionali affidabili a basso prezzo.
Il controllo volontario delle nascite, inoltre, è fortemente disgenico, poiché richiede una pianificazione a lungo termine e un controllo degli impulsi. Spesso, poi, è motivato da un senso di responsabilità sociale ed ecologica. Nella misura in cui tutti questi tratti sono ereditabili, il controllo volontario delle nascite significa che le generazioni future saranno per la maggior parte generate da persone impulsive, stupide e moralmente irresponsabili. I bianchi e gli asiatici con un alto QI hanno limitato la propria fertilità in modo drammatico, tanto è vero che le società meno fertili sono in Europa e in Estremo Oriente. Le società più fertili sono in Africa, dove si prevede che la popolazione raddoppierà entro la fine del secolo. Se non fermiamo il declino demografico dei bianchi, a ereditare la Terra saranno quelle persone che hanno meno a cuore il pianeta.[3]
*  *  *
Counter-Currents has extended special privileges to those who donate $120 or more per year.
First, donor comments will appear immediately instead of waiting in a moderation queue. (People who abuse this privilege will lose it.)
Second, donors will have immediate access to all Counter-Currents posts. Non-donors will find that one post a day, five posts a week will be behind a "paywall" and will be available to the general public after 30 days.
To get full access to all content behind the paywall, sign up here:
Paywall Gift Subscriptions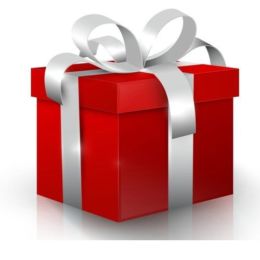 If you are already behind the paywall and want to share the benefits, Counter-Currents also offers paywall gift subscriptions. We need just five things from you:
your payment
the recipient's name
the recipient's email address
your name
your email address
To register, just fill out this form and we will walk you through the payment and registration process. There are a number of different payment options.
Note a piè di pagina
[1] Cf. R. Houck, "The War against Whites in Advertising," Counter-Currents, marzo 23, 2018.
[2] Non è facile ottenere statistiche riguardo agli stupri interrazziali. Tuttavia, in uno studio pubblicato nel 2007 Lawrence Auster conclude: "Negli Stati Uniti nel 2005, 37.460 donne bianche sono state aggredite sessualmente o stuprate da un uomo nero, metro da zero a dieci donne nere sono state aggredite sessualmente o stuprate da un uomo bianco. Questo significa che ogni giorno negli Stati Uniti oltre cento donne bianche vengono stuprate o aggredite sessualmente da un uomo nero" (Frontpagemag.com, 3 maggio, 2007). Il fenomeno del "child grooming", ossia dello stupro di bambini perpetrato da parte di bande di musulmani nel Regno Unito, è parimenti indicativo, dato che la maggior parte delle vittime è bianca, mentre la maggior parte degli stupratori è non-bianca.
[3] Cf. Greg Johnson, "Why Environmentalists Should Have Large Families," Counter-Currents, febbraio 5, 2011.