Préface à The Year America Died (L'année ou l'Amérique mourut)
Greg Johnson
1,279 words
English original here
Les historiens du futur se retourneront-ils vers 2020 et proclameront-ils que ce fut l'année où l'Amérique mourut ? Peut-être. Mais ce sera aux historiens du futur de décider. Ma thèse est différente. Pour moi, et pour beaucoup d'autres Américains blancs patriotes, 2020 fut clairement perçue comme l'année où l'Amérique mourut.
Oui, le cadavre de l'Amérique se promène encore sur la scène mondiale. A cet égard, la présidence du sénile Joe Biden et la mandature de la goule empaillée Nancy Pelosi sont un symbolisme parfait. Mais l'esprit de l'Amérique s'est enfui. C'est quelque chose de différent, quelque chose d'étranger qui anime le cadavre de l'Amérique.
Les Nationalistes Blancs, bien sûr, savent cela depuis longtemps. Mais maintenant des millions d'Américains patriotes le savent aussi. Ils le voient. Ils cherchent aussi des explications et des alternatives. C'est une merveilleuse opportunité pour notre mouvement.
Ce volume est proposé comme matière à penser, mais j'espère aussi qu'il suscitera une juste indignation et qu'il cimentera votre résolution pour faire quelque chose de constructif. Il est composé principalement de brefs commentaires polémiques sur les événements récents, d'un point de vue nationaliste blanc. Les essais de ce volume furent pour la plupart écrits en 2020, bien que certains furent écrits en 2019 et 2021. C'est parce que 2020 fut une longue année, de même que les historiens parlent du « long XIXe siècle » qui se termina en août 1914. J'ai aussi inclus un article sur les élections US de mi-mandat en 2018, juste pour le contexte.
Au début de 2020, l'Amérique était une société très malade, pourrie par la globalisation, le multiculturalisme, et la décadence culturelle, et déchirée par une profonde polarisation entre la nation américaine historique – c'est-à-dire l'Amérique blanche – et l'establishment culturel et politique américain, incluant la marée montante de non-Blancs que l'establishment promeut pour inonder et remplacer démographiquement les Américains blancs.
Puis, en 2020, l'Amérique fut frappée par trois crises. D'abord, la pandémie du Covid-19 tua des centaines de milliers d'Américains et infligea d'incalculables milliards de dégâts économiques, directement ou par de mauvaises décisions politiques. Ensuite, une explosion de violence politique noire et d'extrême-gauche dans des centaines de villes et de bourgades à travers l'Amérique tua des douzaines de gens et infligea des milliards de dollars de dégâts aux biens publics et privés. Enfin, Donald Trump fut évincé dans une élection présidentielle clairement frauduleuse qui a approfondi la division politique et embarrassé l'administration Biden – et tout l'establishment politique, qui promut ou accepta la fraude – avec l'odeur nauséabonde de l'illégitimité.
Aucune de ces crises n'est sans précédent. L'Amérique a survécu à des problèmes similaires et pires. Mais L'Amérique était alors plus jeune et plus forte, et trois crises à la fois pourraient être trop même pour une société forte. Ces crises seront-elles la fin de l'Amérique telle que nous la connaissons ? Il est trop tôt pour le dire. Mais nous savons deux choses avec certitude : rien ne dure éternellement, et les systèmes bâtis sur des principes faux et des pratiques intenables sont bien plus vulnérables aux crises que les systèmes fondés sur la vérité et des pratiques viables.
Ces crises ne sont en aucune manière passées, non plus.
Même dans le meilleur scénario possible, l'économie américaine pourrait mettre beaucoup de temps à se remettre du Covid, si elle s'en remet, et il y aura forcément des conséquences à l'orgie de dépenses d'aide pour le Covid. Et si le Covid-19 est suivi par le Covid-21, le Covid-22, ad infinitum, tout est possible.
Black Lives Matter et les gauchistes continueront à faire des émeutes, ce qui signifie que des gens continueront à mourir, des villes continueront à brûler, et le crime continuera à monter en flèche. Maintenant que le Covid décline et que les voyages redeviennent possibles, préparez-vous à des exodes massifs des citoyens productifs et respectueux de la loi fuyant les villes rongées par le crime. Une telle dépopulation aura d'énormes impacts économiques et culturels pour de nombreuses années à venir.
Les prétextes des émeutes sont que des criminels noirs ont des rencontres frustrantes avec la police ou avec des victimes armées qui ripostent. Il y aura toujours du crime. Donc il y aura toujours du crime noir. En fait, à cause de BLM, il y en a beaucoup plus. Plus de crime noir conduira à plus de rencontres frustrantes avec la police ou des victimes. Ces rencontres provoqueront plus d'émeutes noires. Les émeutes noires conduiront à un maintien de l'ordre encore plus faible, ce qui produira inévitablement plus de crime noir. Heureusement, ce processus ne peut pas durer éternellement. Il continuera simplement jusqu'à ce que la civilisation s'effondre et que chaque grande ville ressemble à Detroit.
Les criminels noirs à demi-attardés comprennent ces incitations, et c'est pourquoi le crime noir monte en flèche. Il est donc impossible de croire que l'establishment qui promeut ou accepte de telles politiques « ne sait pas ce qu'il fait ». Ils le veulent. Ils se sentent immunisés contre les conséquences négatives que le reste d'entre nous subit.
Aucune de ces crises ne se résoudra d'elle-même. Nous avons besoin d'une action du gouvernement, spécifiquement d'une action intelligente du gouvernement. Mais même si notre gouvernement était prédisposé à une action intelligente, un gouvernement divisé et illégitime ne prendra pas les mesures nécessaires pour résoudre ces problèmes, donc ils ne feront qu'empirer.
Je ne puis éviter la conclusion qu'il y a une grande quantité de souffrances en réserve pour l'Amérique. Cela aurait pu être évité si les gens avaient écouté la raison. Mais maintenant les conséquences sont sur nous, et tout ce que nous pouvons faire est de faire en sorte que soit utile à quelque chose. Ces crises sont une opportunité pour desserrer l'emprise de nos ennemis sur le pouvoir, réveiller les gens sur la profondeur de notre détresse, et leur proposer une alternative praticable : populisme et non élitisme, nationalisme et non mondialisme, vérité et justice à la place du politiquement correct, et des patries pour tous les peuples à la place du déracinement, de l'aliénation, et de la « diversité ». Pour une compréhension plus profonde de ce qui est faux et de ce qui doit être fait, je recommande mes précédents livres, Le Manifeste Nationaliste Blanc et Politique identitaire blanche [1]. Ce livre est dédié à Derek Chauvin, Ashli Babbitt, et Kyle Rittenhouse. Ils méritent justice. Quand les Blancs auront un pays à eux, ils l'auront obtenue.
[1] Greg Johnson, The White Nationalist Manifesto (San Francisco: Counter-Currents, 2018) [traduit en français : Le Manifeste Nationaliste Blanc, WRB, Londres 2021] et White Identity Politics (San Francisco: Counter-Currents, 2020) [pas encore traduit en français].
Sur The Year America Died:
En 2020, l'Amérique fut frappée par trois vagues de catastrophes : la pandémie du Covid-19, une violence raciale généralisée, et une élection présidentielle volée, conduisant à une dévastation économique, des explosions de crime noir et de fuite des Blancs dans diverses villes, et un gouvernement handicapé par une profonde polarisation et par l'odeur nauséabonde de l'illégitimité.
Dans The Year America Died, Greg Johnson commente ces crises, explore comment une société saine les aurait traitées, et explique comment elles peuvent être utilisées pour promouvoir une politique identitaire blanche.
Le livre inclut aussi des essais sur les expériences de Greg Johnson en Norvège en novembre 2019, lorsqu'il fut détenu sur les ordres de la police secrète norvégienne (qui travaillait en partenariat avec les antifas) pour l'empêcher de prononcer un discours.
Les crises de 2020 sont des opportunités pour les identitaires blancs, mais à de nombreux égards, le mouvement est incapable d'en profiter à cause de mauvaises idées, d'une mauvaise organisation, et de mauvais acteurs. Ainsi le livre se termine par des essais sur les pathologies du mouvement nationaliste blanc, incluant le terrorisme, l'accélérationnisme, la paranoïa, la misogynie, l'injustice, la rancune, le placement des personnalités au-dessus des principes, et d'autres folies.
*  *  *
Counter-Currents has extended special privileges to those who donate $120 or more per year.
First, donor comments will appear immediately instead of waiting in a moderation queue. (People who abuse this privilege will lose it.)
Second, donors will have immediate access to all Counter-Currents posts. Non-donors will find that one post a day, five posts a week will be behind a "paywall" and will be available to the general public after 30 days.
To get full access to all content behind the paywall, sign up here:
Paywall Gift Subscriptions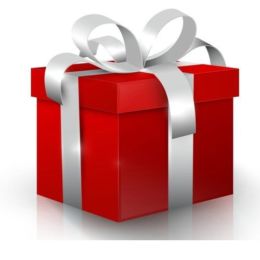 If you are already behind the paywall and want to share the benefits, Counter-Currents also offers paywall gift subscriptions. We need just five things from you:
your payment
the recipient's name
the recipient's email address
your name
your email address
To register, just fill out this form and we will walk you through the payment and registration process. There are a number of different payment options.
Enjoyed this article?
Be the first to leave a tip in the jar!