The Worst Week Yet:
October 24-30, 2021
Jim Goad
3,287 words
Charlottesville: The Blowback Continues
More than four years after that naked mole rat of a college professor named Dwayne Dixon pointed a rifle at James Fields in Charlottesville, Virginia, causing him to panic, drive away, and then plow through a crowd of Leftist agitators who were rioting without a permit and ignoring police orders to disperse, inadvertently causing an obese woman named Heather Heyer to have a heart attack, probably 99% of Americans are savagely unaware of many key points I outlined in this paragraph.
Most people seem convinced that Nazis congregated to murder non-whites and that Donald Trump called the Nazis "very fine people" in the aftermath.
The City of Charlottesville commissioned an independent review of what exactly went wrong on that fateful day, and the conclusion was that it was essentially the fault of the police: After Governor Terry McAuliffe declared that the ironically-named "Unite the Right" rally, despite having a legal permit, was an "unlawful assembly," the police fed the Right-leaning would-be rallygoers directly into the maw of hysterical throngs of violent Leftist lunatics.
This is what most of the defendants are arguing in the civil matter of Sines v. Kessler, a trial which started last week and is expected to proceed halfway through November: They say the police dropped the ball and there would have been no violence if the cops had done their job and kept the two groups separate.
Anyone who paid attention to the proceedings as they unfolded — I did, albeit via a computer screen in Georgia — is well aware that the screeching Leftist "counter-protesters" made it impossible for the would-be rallygoers to peaceably get back to their cars and out of town.
Anyone who's remotely honest would tend to lay the blame first at the feet of the do-nothing police, then on the sort of violent Leftist hordes that the entire nation got a taste of during 2020's George Floyd riots, and ultimately on a viciously dishonest media that is well aware that the American public has a conditioned Pavlovian response of recoiling at anything deemed "racist" or "white supremacist" — fuck the facts, the fucking facts don't matter.
This is why to this day, I am perplexed at the degree of finger-pointing and infighting and fratricidal recriminations that subsequently occurred among factions that were previously united before Unite the Right.
Going up against what the currently incarcerated defendant Christopher Cantwell described as an "army of Jewish lawyers" will be an array of defendants who likely haven't spoken much to one another since August 12, 2017. Alongside Cantwell, and representing himself just as Cantwell is, will be Richard Spencer. There's also Unite the Right organizer Jason Kessler; Nation Damigo, formerly of Identity Evropa; the two Matts from the Traditionalist Worker Party; two reps from League of the South; and Jeff Schoep, former commander of the National Socialist Movement. Default judgments have already been entered against Andrew Anglin and Robert "Azzmador" Ray of the Daily Stormer, Augustus Sol Invictus, two different factions of the KKK, the Fraternal Order of the Alt-Knights, and the Nationalist Front.
The defendants' unenviable task is to convince a jury that they did not come to Charlottesville that day with the intent to commit violence. It is a task that none of the innumerable and gleefully violent "counter-protestors" will be required to prove.
When it comes to those who seek to absolutely destroy others who merely disagree by using the iron cudgel of lawfare, there are no fine people, much less "very" fine ones.
Colin Kaepernick: The $20-Million Slave
Colin Kaepernick is unquestionably the most famous biracial ex-NFL social-justice bore who resembles a Malayan tapir with an Afro.
He was born as the result of a sexual union between a 19-year-old white woman who gave him up for an adoption and a black deadbeat dad whom he never met and who blew the scene as quickly as he blew his wad.
He was raised by white parents, and as seems to be the wont of mulattos who were entirely raised by longsuffering whites (a recent President comes to mind), he decided to show his gratitude to the side of the family that actually took care of him by wallowing exclusively in his blackness like a pig in slop.
The pinnacle of his athletic career was when he led the San Francisco 49ers to a Super Bowl loss in February 2013, and from there it was all downhill.
Of all NFL quarterbacks since 2007 with more than 1,500 dropbacks, no one was sacked more often than Kaepernick. In his last three seasons of play — before he decided in 2016 that it'd be a good idea to "take a knee" in protest of alleged police brutality against blacks in what may have been a desperate ploy to deflect attention from the fact that his team notched an appallingly bad 2-14 record that year — he only ranked better than one other NFL quarterback when it came to adjusted yards per net attempt. In 2015, his passer rating was the worst of all NFL quarterbacks who took more than 500 snaps. In 2016 — his final year as a player — he improved his ranking to seventh-worst.
In early 2017 Kaepernick opted out of his contract with the San Francisco 49ers, although a myth persists that he was fired due to his half-assed racial soapboxing. No one else wanted him, and he even sabotaged his own attempt at a comeback by abruptly relocating a public workout a 40-minute distance from where it was originally scheduled.
But during that workout, the man whose worth is now estimated at $20 million made sure to wear a Kunta Kinte shirt. Although he's vocally opposed to slavery — or at least how he's heard that it's bad and uncool — much of his fortune comes from a lucrative contract with Nike, which isn't above using Chinese slave labor.
Kaepernick's latest act of defecation on a country that made him a millionaire is a new Netflix miniseries called Colin in Black and White, which depicts the lingering emotional trauma he endured as a young mulatto boy wearing his hair braided in a mostly white community. A trailer for the series is every bit as nauseatingly syrupy as you might imagine. In a voiceover, Kaepernick solemnly intones, "Trust your power. Love your blackness. Know who you are."
Choice words from a dopey half-breed opportunist who's been struggling through a nakedly public identity crisis for the past five years.
Concentration-Camp Love Story Musical Comes to Hackensack
"Danny Curtis" is the stage name of a self-described "prolific member of show business" who was born Donald Swartz and has plied his trade as an "Actor, Comedian, Singer, Musician, Comedy Writer and Playwright" for more than 40 years but for some reason keeps trying.
I'm glad he hasn't given up, because over the next two weeks he will gift the New York and northern New Jersey area with four "semi-staged performances" of Final Day? The Musical, which his beautifully designed website describes thusly:
Final Day? the Musical is an original story of star-crossed lovers, (A German officer & a Jewish prisoner), re-united in a prison camp on the Final Day of WWII in Europe where they face a Nazi commandant with orders to execute all prisoners. It is based on true events and has twenty two romantic ballads and inspirational anthems. It is a dramatic story of love and hope in the midst of hate and despair.
Curtis says that the title of his latest opus was originally sans the question mark but that a dramatic advisor told him, "'You put a question mark, it takes a little of the sting out of it.' It was a good point, and worth it to me. Now they're going to look at it and it's not all gloom and doom. There's a question mark. Maybe."
Will it be entertaining? There's no question. Curtis enthuses:
It takes place in a prison camp. But it's a love story taking place in a prison camp. Where he's trying to rescue a damsel in distress. At the same time it's about how the prisoners have to stand up and face somebody who is about the execute them. It's also a story of people standing up to oppression. Also about people who question their faith. . . . There's about six or eight love songs. "Every Time I See Your Face," "He's There," "It's Me That He Sees." And one of the songs, "Never Again," is going to be the national anthem for any protest group in the United States. It's one of the top songs.
For any readers lucky enough to live within a two-day drive of the greater New York City area, Final Day? the Musical will be "semi-staged" at the Manhattan Theater Club at 3 PM on November 3, 1 PM and 6 PM on November 4, and November 9 (time unspecified) at the esteemed Hackensack Performing Arts Center.
Study: A Third of White College Applicants Claim They're Non-White to Increase Admission Odds
We clearly live in a society that reeks of white privilege to the point where a third of college students pretend they're non-white in a gambit to increase their chances of getting accepted to college and receiving extra financial aid.
According to a survey of 1,250 white Americans by Intelligent.com, "34% of white Americans who applied to colleges or universities admit to lying about being a racial minority on their application." Men (48%) were three times as likely to lie as women (16%). Four in five of those who said they lied about having at least partially non-white ancestry said they did it to bolster their chances of getting accepted into college amidst the poisonously anti-white climate on modern campuses. Half of the liars said they did so to increase their odds of receiving financial aid for being a poor, oppressed minority.
About half of the liars (48%) falsely claimed that they had Injun blood a-coursin' through their veins, but men claimed it twice as frequently as women did. 13% claimed to be Hispanic, and a mere one in ten claimed to be black, although more than twice as many white women claimed to be black compared to white men.
Then again, these are people who claim to be liars, so maybe they're lying about lying about not being white. Diversity seems to make liars out of everyone.
Advice Columnist: Necrophilia is an "Inconvenient Kink"
In 2019, the progressive online magazine Slate published an article openly questioning whether pedophilia should be treated as a crime or an illness.
Apparently not wanting to be forever one-upped (or one-downed) by that article, the site's sex-advice columnist Jessica Stoya — who, unlike almost everyone else whose picture I link to, is not unattractive, not even one tiny bit — told a female letter-writer with a self-described "necrophilia fetish" who works with dead bodies and will "occasionally sneak in a feel when I can" that wanting to fuck corpses was an "inconvenient kink."
The letter read in part:
I'm a woman with a necrophilia fetish. . . . Nothing turns me on except for dead people, especially the corpses of younger men. I've never been able to have a real relationship because of this. I work in an industry that allows me frequent contact with dead bodies, although I have managed to "behave myself" thus far, because I have a decent level of self-control and am never totally alone with bodies, anyway. Still, I can't help but occasionally sneak in a feel where I can. . . . I have a hard time connecting with people, and the more I thought about role play, the more it didn't appeal to me, knowing the other person would still most definitely be alive, warm, and with a pulse no matter how realistically they could act. . . . In a perfect world, I'd love to be able to fully embrace and express it in a way that's safe, legal, and not harming anyone. But the world is far from perfect and I feel that if I say anything at all to those I know, it's only going to cause me a world of hurt and a lost career. . . .
— Dead Inside
Stoya's egregiously compassionate response was:
Dear Dead Inside,
You have an inconvenient kink, and that's tough. You're right that, according to most researchers, your predilection isn't likely to change. Even if you found a partner willing to lie in an ice bath for a while before sexual activity, they'll still be alive. . . . In practice, corpses become germ bombs pretty quickly, and there are legitimate reasons why that isn't possible. . . . Long term, I encourage you to bolster your fantasy life. Look for ways to engage your sexual desire alone. . . . My hope is that having someone you can talk to, even if it's anonymously and across the internet, will help lessen your burden.
Jessica Stoya seems like the type of woman who thinks there's nothing wrong with bestiality so long as the animal has an orgasm, too.
Student Wears Klan Halloween Outfit to Class, Must Now "Participate in Restorative Justice"
There used to be a time in America — a bright and wonderful time not too long ago — when kids could wear a simple, well-pressed Klan costume to school, and nobody except black people would get upset.
Allegedly acting on a dare, an unnamed and presumably jovial white student at a high school in Pittsburg, California showed up last Wednesday in Klan regalia and lasted through four periods before being seized, reprimanded, and guilt-tripped by officials. A photo shows the student surrounded by what appear to be mostly non-white pupils, all of whom have extremely blurry faces but none of whom seem to be remotely upset by his costume, much less "harmed" by it.
But Principal Todd Whitmire was having none of it. He released a statement vowing to put the student through an emotional wringer in order to heal everyone who was "harmed" by the cute li'l pointy-headed ghost costume:
It was brought to our attention a student wore a KKK costume to school yesterday. The costume was confiscated and we met with the students and a member of his family this morning. The student admitted to wearing the costume on a "dare." He made it through the first four periods, I believe, because he wore the costume only during certain times and not during class. The student has been assigned consequences for his actions and he will also participate in our restorative justice process to learn how his actions have impacted and harmed others. He will also work with our restorative justice ambassadors, parents, and staff to begin repairing the harm he has caused. . . . We are committed to addressing what has occurred and working with this student to help him recognize the harm his actions have caused and, just as importantly, the responsibility he has, along with our school, to help repair the harm.
If the culprit is as fun-loving and sassy as I suspect he is, next year he'll show up for Halloween dressed as a "restorative justice ambassador."
Female Professor Blames "Intellectual Debate and Rigor" on White Men
Phoebe A. Cohen is not an attractive woman, and I believe this can be proved through science. I don't blame myself for her unfortunate visage, but I don't blame Phoebe for that, either. I blame God — who, assuming from Cohen's surname, is Yahweh, the God of Israel.
In 2019, Cohen dipped her Ashkenazic toes in the "Fellow White People" meme:
I am white. I am racist. I am not proud of this fact, but I have accepted it. Acknowledging that I am racist helps me to become, I hope, less so. I catch my instinctive thoughts and ask them why they are there. Why am I feeling annoyed, fearful, dismissive in this moment? . . . I am a white person raised in a racist, white supremacist country. Every day I have to make a conscious decision to fight against that and to challenge my own thoughts and biases.
What an absolute ball o' fun this broad sounds like.
Cohen recently celebrated MIT's shunning of University of Chicago geophysicist Dorian Abbot for his unacceptable views regarding immigration. In so doing, she blamed the entire concept of open debate on white males: "This idea of intellectual debate and rigor as the pinnacle of intellectualism comes from a world in which white men dominated."
Rebuking Cohen in a New York Times essay called "Wokeness is oversimplifying the American creed," John McWhorter wrote:
Note also the eerie parallel between the conceptions of original sin and white privilege as unremovable stains about which one is to maintain a lifelong concern and guilt. Religions don't always have gods, but they usually need sins, which in the new religion is the whiteness that supposedly bestrides everything in our lives.
Whiteness as an original sin? That's a great idea. Someone should write a book about it.
Anti-Chappelle Black Tranny Has History of Violent Anti-Asian Comments
Although Ashlee Lee Preston was born a black dude and remains a biological black dude, Wikipedia inaccurately describes him as "the first trans woman to become editor-in-chief of a national publication, Wear Your Voice Magazine, and the first openly trans person to run for state office in California."
Preston recently made a stink by staging the Netflix walkout against comedian Dave Chappelle after the comic spewed the hateful and insane notion that women are women and men are men. Preston claimed that Netflix CEO Ted Sarandos didn't "understand intersectionality."
Hold my beer. I not only understand intersectionality; it gives me tremendous pleasure! Intersectionality is when black dudes who claim they're women brag about physically assaulting Asian girls and demanding that they speak English.
Because Preston simply couldn't restrain himself from basking in the sick sadism of bitching about hatred and injustice and how words are actually violence, someone excavated the following tweets he had made. The first was from 2018, and the rest were from 2010 and 2011 (reprinted as typed):
Bro . . . I'd beat the dog shit out of you; furry slipper wearing ass fuck boy . . . IRL I'd smash your fucking head in like a can of A&W Root Beer — But Ima fall back and let you keep pretending for the internet . . . dick rider . . .
Asian hoes act like they wont get karate chopped in they muthafukn throat.
Latino and Asian businesses need 2 stop bein rude & fukn disrespectful, & I kno its a LOT to ask in CA but speak fukn English 2
Just broke my phone on this Asian bitches head . . . I have Asian friends . . but they some muthafukkn weirdo sometimes #isaiditbutweallthinkit
This Asian nigga in subway, gotta fat ass . . . he almost looks like a bitch from behind . . .
Just cussed that Asian bitch clean the fuck out . . . u mess up my order & THEN blame me?? #englishismyfirstlanguage bitch. Never ordern again.
It's no accident that the finger-pointers are always the ones who wind up sitting on their own thumbs.
At press time, the Asian nigga with the fat ass could not be reached for comment.
Another "Last Jew" Leaves Afghanistan
A little while back I brought you news of Zebulon Simentov, who claimed to have been the "last Jew in Afghanistan" before vamoosing for more kosher pastures about a month ago. Simontev had famously quarreled with Rabbi Isaak Levi — who 20 years ago was incorrectly fingered as "the last Jew in Afghanistan" before grudgingly sharing the last synagogue in Afghanistan with Simontev and also sharing a jail cell with him. (The pair's endless bickering allegedly annoyed their Muslim captors to the point where they set them free rather than endure the non-stop kvetching.)
Now comes word that there's yet another "last Jew in Afghanistan": the pickle-faced Tova Moradi, who was born and raised in Kabul but got the hell out last week with the aid of "prominent Jewish philanthropists."
If it turns out that there are even more "last Jews in Afghanistan," it will be evident that these infamously crafty bastards have been yanking our schmeckels all along.
*  *  *
Counter-Currents has extended special privileges to those who donate $120 or more per year.
First, donor comments will appear immediately instead of waiting in a moderation queue. (People who abuse this privilege will lose it.)
Second, donors will have immediate access to all Counter-Currents posts. Non-donors will find that one post a day, five posts a week will be behind a "paywall" and will be available to the general public after 30 days.
To get full access to all content behind the paywall, sign up here:
Paywall Gift Subscriptions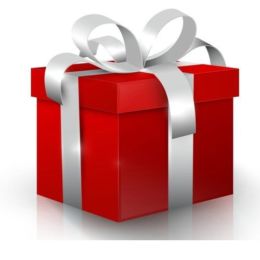 If you are already behind the paywall and want to share the benefits, Counter-Currents also offers paywall gift subscriptions. We need just five things from you:
your payment
the recipient's name
the recipient's email address
your name
your email address
To register, just fill out this form and we will walk you through the payment and registration process. There are a number of different payment options.
Enjoyed this article?
Be the first to leave a tip in the jar!