Video of the Day Charles Krafft at the 2015 London Forum:
My Life as a Dissident
Video of the Day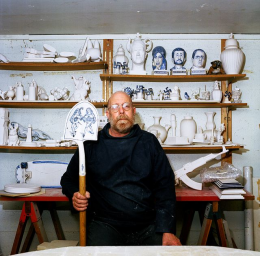 114 words / 00:50:08
This is a recording of Charles Krafft's speech at the 2015 London Forum, on the heels of political agitators canceling his third exhibition of his porcelain in the city. In it, Charles discusses his art, his political worldview, and his awakening to white identity politics.
If you want to support Counter-Currents, please send us a donation by going to our Entropy page and selecting "send paid chat." Entropy allows you to donate any amount from $3 and up. All comments will be read and discussed in the next episode of Counter-Currents Radio, which airs every weekend on DLive.

Don't forget to sign up for the twice-monthly email Counter-Currents Newsletter for exclusive content, offers, and news.
Enjoyed this article?
Be the first to leave a tip in the jar!