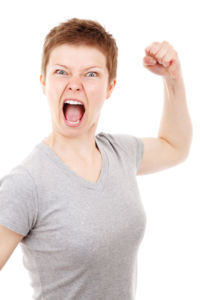 2,762 words
We become not a melting pot but a beautiful mosaic. Different people, different beliefs, different yearnings, different hopes, different dreams. — Jimmy Carter, 39th President of the United States
And different statistics for violent crime.
Almost a quarter of the twenty-first century is "history" and, given how badly it's been going, perhaps it's time to pause and ask the question: Who's to blame?
To be more precise, I should say: how badly it's been going for white people. A "beautiful mosaic" is how only someone in an advanced stage of dementia would describe where "diversity" is taking us. Between "systemic racism," a black-brown invasion through undefended borders, shipping manufacturing jobs out of the country, and dismantling law enforcement against blacks, it's obvious that the regime has gone full-Leninist — Весь вопрос — кто кого опередит? "The whole question is — who will overtake whom?" The United States military, where a considerable portion of the state's coercive power is amassed, is a good place to look for confirmation of the "whom" (the losers) in the Leninist formula. From Paul Craig Roberts reporting on how the "color revolution," the American version, is currently unfolding:
Lloyd Austin [Secretary of Defense] and Charles Brown [Chief of Staff of the US Air Force] have announced that there are too many white officers and that promotions of whites are on hold until equity is achieved. https://www.frontpagemag.com/next-joint-chiefs-chair-wants-white-male-officers-to-be-a-minority/
That the prospect of vengeful, angry blacks in complete control of the US military does not yet seem to terrify enough white Americans into launching a serious pushback against such initiatives portends the unfolding of very grim decades ahead.
Perhaps this will help to grasp the grotesque irony: Remember the howling outrage concentrated on South Africa's white minority-rule government by the equality-loving moralists in the West's bastions of "democracy"? Now that South Africa is black-ruled and descending into chaos, the professed "anti-racists" are aggressively putting their own version of apartheid into place with the aim of punishing whites for the unbearable lightness of their whiteness.
Who's to blame?
America's managerial state since the Second World War has bloated itself into today's monstrosity that is seemingly at war with large portions of reality. In matters of race and human sexuality in particular, the current regime's performance appears to be the work of psychopaths fronted by geriatric kleptocrats who fall down regularly and forget where they are.
The managerial-state psychopaths have enlisted doctors, lawyers, and legions of angry women — an all-volunteer army, conquistadors of inequality — to prosecute its war on reality and make what used to work unworkable. The enemy, "systemic racism," spreads like a contagion carried by infected white people.
The Hippocratic Oath — Primum non nocere, or first do no harm — has been abandoned by the doctors; that is, the medicine men who aim to quell our dark spirits, and more specifically, the ones who run the mental health behemoth. They partner with the pharmaceutical complex and government funding agencies. "Mental health," a modern locution that carries on the Cartesian legacy of mind-body dualism, is about the "health," the condition of that invisible something apart from the body: the human soul. For the modern medicine men, it seems to be largely about feelings, particularly bad feelings — depression, anxiety, low self-esteem, anger, and inferiority — and making them disappear. What are "racism," "sexism," "homophobia" — all the "isms" and "phobias" invented by professional do-gooders — about? They are about how badly officially-approved categories of good people are made to feel — inferior, angry, depressed, oppressed — by designated categories of bad people. "First do no harm" has given way to "whiteness is the problem."
The Allies' highest priority at the end of the Second World War was to punish the Germans for being German. The rationale attached to the Nuremburg show trial and the subsequent denazification program was that das deutsche Volk were the Ur-bad white people who had only needed to put an Austrian Corporal in charge to bring out the worst in them. But the larger lesson was that white people any and everywhere could follow their example unless they were regularly reminded of how bad they had been, and that they should seek forgiveness for it — forever more. "Nazi," "Gestapo," "Fascist," and "Hitler" would thereafter enter the social justice warriors' moral vocabulary as markers for the worst imaginable traits of human beings. Calling someone you don't like a "Nazi" means he has no redeeming qualities.
The German people responded to denazification with an internalization of guilt and an embrace of self-hatred so powerful and pervasive that 70 years after the collapse of the Third Reich, their elected leaders have set about replacing them with millions of violently-inclined freeloaders from the Third World. Those who object are labeled Nazis.
That kind of overpowering guilt and self-hatred can only come from something akin to a collective religious conversion, and to make it happen you need a priestly class with the brainpower and sophistication to turn guilt and self-loathing into an ideological fashion trend. Jewish intellectuals from Frankfurt with a thing for Marx and Freud met the qualifications, and the Americans threw out the welcome mat.[1] Theodor Adorno's The Authoritarian Personality (1950) got the trend moving in the US with his F-scale designed to "measure" prejudice (hostility to outgroups) and anti-democratic tendencies in the American personality.[2] "A score of above 80 on the F-scale test indicates that the subject may be suffering from severe psychopathology," and with some slight encouragement — perhaps from President Trump – becomes a Nazi.
Adorno, along with Herbert Marcuse, Max Horkheimer and Erich Fromm, was a pioneer in pathologizing Right-wing politics and conservative Christianity. He was unique in his use of a psychometric methodology to give it the cachet of being scientific. It turned out that conservative Right-wingers and Christian conservatives were crypto-Nazis who hated minorities and Jews and were inimical to democracy. Donald Trump, though not conservative in religion, lifestyle, or economic policy, has been demonized as no other American politician for being "Hitler" redux due to his opposition to illegal immigration and his populist appeal to white, blue-collar voters. These are the "bitter clingers," as Obama called them, who stick to their "guns or religion or antipathy to people who aren't like them or anti-immigrant sentiment or anti-trade sentiment as a way to explain their frustrations." All of them would no doubt score high on the F-scale.
American society's steady leftward drift has been a kind of ongoing fashion statement: being in the "in crowd" means eschewing evil "far Right" types who are full of hate for people not like them. The initially Leftist counter-culture, with its egalitarian convictions, hedonistic impulses, and antinomian lifestyle, would later become the "conservative" establishment. "Systemic racism" and hostility to "our democracy," 73 years after the publication of The Authoritarian Personality, are the two animating features of the enforced woke ideology, with its inducement of white guilt and shaming techniques baked into the messaging of the popular culture and the pedagogy of American education.
Helping to move the Frankfurt School's woke ideology into mainstream post-war thinking was the rapid growth of psychological therapy as a means of social propaganda and control. Professionals devoted to making the anointed good people feel better about themselves and shaming the bad ones were in short supply prior to the end of the war. In 1940, membership in the American Psychological Association (APA) was 2,739; by 1993, it had grown to 75,000.[3] In 2023, APA membership is 146,000. In 1940, there was a psychologist for every 50,000 Americans; today, there is one for approximately every 2,300. The first-year budget of the National Institute of Mental Health (NIMH), which was founded in 1951, was $8.7 million. 17 years later it was $315 million:[4] "With a budget of almost $2 billion in 2020, the NIMH conducts research and funds outside investigators to better understand mental illness and develop new treatments to reduce the burden these disorders have on individuals."
Managing the mental health of Americans, as the numbers above show, is a high priority for the managerial state, and its management has taken a definite ideological trajectory to a point where being mentally healthy is gauged by whether one expresses correct thoughts and attitudes about matters of equality, race, and human sexuality. Psychologists are our modern clergymen, and this clergy is overwhelmingly Left-wing. In 2021 the APA issued a Special Report titled "Psychology's Urgent Need to Dismantle Racism":
Psychology has an opportunity to continue evolving and meet the needs of a changing U.S. population — starting by countering the pervasive and damaging effects of racism. Experts contend that anti-racist psychological science is better science because it adapts to the reality of an increasingly diverse America. In short, psychology has two choices — advance or become irrelevant.
"Experts contend" seals the deal, and so dismantling racism appears to be our clergy's professional calling. And since racists do not go gently into that good night, the clergy needs lawyers to supply "the muscle" to make us submit to a "healthy lifestyle" that embraces "diversity." These aren't the lawyers who draft wills or help you sue someone who cheats you; it's the advocacy lawyers, who use the judicial system to advance social justice agendas.
A bit of history:
The National Lawyers Guild (NLG) is a progressive public interest association of lawyers, law students, paralegals, jailhouse lawyers, law collective members, and other activist legal workers, in the United States. The group was founded in 1937 as an alternative to the American Bar Association (ABA) in protest of that organization's exclusionary membership practices and conservative political orientation. They were the first US bar association to allow the admission of minorities to their ranks.
This description from Wikipedia suggests that we're considering a very "virtuous" set of "activists." It's worth noting that the American Bar Association (ABA) — today, solidly Left-wing and rabidly "anti-racist" — in 1937 was a conservative professional association. Franklin Roosevelt, rankled by the ABA's opposition to his New Deal, wrote a letter of support for the founding of the NLG: "It is a time for progressive and constructive thinking. I have every confidence that your deliberations will affect the welfare of your own profession and the well-being of the country at large."[5]
It was the NLG's mostly Jewish lawyers who got the ball rolling for the "well-being of the country at large" with the civil rights movement.
In the 1960s, the Guild [headed by Victor Rabinowitz whose clients included Julian Bond, Paul Robeson and Alger Hiss] set up offices in the South and organized thousands of volunteer lawyers and law students to support the civil rights movement long before the federal government or other bar associations were involved.
The camel's nose under the tent that eventually brought the legalization of discrimination against white males and the forcing of racial integration in education, employment, and housing was the Supreme Court case Brown v. the Board of Education (hereafter Brown). Jesse Merriam's How We Got Our Antiracist Constitution: Canonizing Brown v. Board of Education in Courts and Minds describes how the Brown ruling led to the 1964 Civil Rights Act, which made racial discrimination our greatest constitutional evil and racial diversity our greatest constitutional good.
It is important to note here that the Brown decision turned heavily on psychological research and evidence that purportedly showed that racial segregation in the public schools caused feelings of inferiority in black children. It was the basis for the court's repudiation of the Plessy v. Ferguson (1896) "separate but equal" decision. Brown was the first decision in which evidence of this nature was a central determining factor,[6] and it was "revolutionary," as Professor Merriam concludes, in that it gave feelings of racial inferiority a constitutional status, and it prescribed racial integration as a legal remedy for those feelings of inferiority.
Brown and its subsequent establishment of "civil rights" as America's new moral paradigm represents a convergence of a "human rights," equality-oriented psychology aligned with a legal order that makes the enforcement of its norms the highest priority.
A markedly Left-wing clergy animated by the religion of equality, and a legal profession which is devoted to "operationalizing" equality under the moral imperative of civil rights, are now both firmly in place. Completing the trifecta of malign forces that are making Jimmy Carter's "beautiful mosaic" a gruesome reality are women — that is, women who have professionalized their feelings of anger, such as Hillary Clinton, and who are otherwise known as feminists.
"A woman without a man is like a fish without a bicycle," a statement often attributed to Gloria Steinem, was in fact coined by Irina Dunn, an Australian feminist radical. It's nasty, clever, and quite likely appealing to young women who have yet to experience the vicissitudes of making their way in a society that's dismantling socially stabilizing traditions, civilized manners, and norms of behavior that help generate mutual trust and goodwill.
It captures the nihilistic direction of 1960s/'70s feminists, sniffing the fumes of cultural Marxism, with its promise of liberation. Women without men, men without women; either way it's a disaster, and it presaged the alternative-reality mindset of the transgender movement that makes a man who declares himself to be a woman into a civil rights pioneer.
A new generation of radical feminist theorists are . . . showing [respect for] concerns such as intersectionality . . . and share some of the commitments of the postmodern feminists . . .  e.g., skepticism about any fixed gender identity or gender binaries and a more fluid and performative approach to sexuality and politics, as well as the ways that power and privilege continue to hold women back.[7]
"A more fluid and performative approach to sexuality and politics" is very bad news for young men and, down the road, promises bad outcomes for young women as well. Modern feminists operate with the same grievance-based premise as the anti-racist ideologues, positing a "privileged" oppressor class that uses its undeserved power to exploit and mistreat women. The oppressed and oppressor class inevitably come into conflict, and the expropriators wind up expropriated.
Men are the expropriators, the enemy, and you don't marry your enemies. Marriage gives men a purpose and structure for their lives. It gives women financial and moral support for raising their children, and companionship and affection to soften the decline of aging. However: "In the U.S., marriage has declined by 60% since the 1970s, while the median age for first marriages has increased for both men and women."[8]
Fewer white women marrying, and marrying later, mean fewer white babies (see "White Deaths Exceed Births in a Majority of U.S. States.")
Further bad news is that the liberal-Leftist tilt of feminism is particularly infectious among young women:
Young women are more likely to identify as liberal now than at any time in the past two decades, a trend that puts them squarely at odds with young men. Forty-four percent of young women counted themselves liberal in 2021, compared to 25 percent of young men, according to Gallup Poll data analyzed by the Survey Center on American Life. The gender gap is the largest recorded in 24 years of polling. The finding culminates years of rising liberalism among women ages 18 to 29, without any increase among their male peers.[9]
The trends suggest that women, particularly educated white women, will move steadily Left, eschew marriage and child-raising, and align themselves in coalitions that support anti-racism policies, civil rights legislation, and Third World immigration.
All of this looks like a continuation and expansion of the managerial state's war on reality with its tripartite army of feminists, shrinks, and social justice lawyers. But in spite of the conquistadors of inequality's efforts to make what worked unworkable and the depressing outlook, it's good to be on the side of reality: Reality will take its revenge.
* * *
Like all journals of dissident ideas, Counter-Currents depends on the support of readers like you. Help us compete with the censors of the Left and the violent accelerationists of the Right with a donation today. (The easiest way to help is with an e-check donation. All you need is your checkbook.)
For other ways to donate, click here.
Notes
[1] The philosopher Herbert Marcuse first worked on anti-Nazi propaganda projects for the US Office of War Information (OWI) and the Office of Strategic Services (OSS), the precursor to the CIA. After the war he came to the US, taught at Brandeis University and University of California San Diego, and mentored the black radical Angela Davis.
[2] From Verso Books: "Originally published in 1950, The Authoritarian Personality remains a major landmark in political psychology. It represents one of the most sophisticated attempts to explore the origins of fascism not merely as a political phenomenon, but as the manifestation of dispositions that lie at the very core of the modern psyche."
[3] Ellen Herman, The Romance of American Psychology: Political Culture in the Age of Experts (Berkeley: University of California Press, 1995), p. 172.
[4] Ibid., p. 173.
[6] Ellen Herman, The Romance of American Psychology: Political Culture in the Age of Experts (Berkeley: University of California Press, 1995), p. 195.
[7] From Stanford Encyclopedia of Philosophy.
[8] Idil Karsit, "Why are people not getting married anymore?", CNBC, July 19, 2023.
[9] Daniel de Visé, "Young women are trending liberal. Young men are not," The Hill, October 6, 2022.